In the past, business software was complex and expensive. For its adjustment and ongoing maintenance, it was necessary to hire a separate specialist. Today, most programs for entrepreneurs are easy-to-use, intuitive services. Now you can manage your business directly from your smartphone, whether on public transportation or while traveling. Modern small business solutions software is essential to save effort, time, and budget, organize workflows, and generate valuable ideas. With their help, you can successfully communicate with customers and partners, promote the brand, and correct errors in processes. There are many useful services, so many are lost and do not know which ones to choose. Our article will help with this. We offer you a selection of the best free software 2023 for small business, from sales automation tools to personnel management tools.
Why do Small Businesses Need Software Tools
Enterprise management systems, whether applications, methods, or technologies, serve as a tool for companies to improve efficiency, strengthen market positions, and increase productivity. The particular value of modern software lies in the ability to conduct business anywhere and anytime, with full access to information about your company, when it is convenient for you. In this context, small business software solutions perform a number of key functions:
increasing the speed of processes;
minimization of excess costs;

performance monitoring;

improved communication;

smarter financial management.

Software solutions play an important role in enhancing productivity, which is one of the key elements of the success of an organization. Using the right digital business tools improves operational efficiency, which in turn improves employee motivation and satisfaction.
How to Choose Software Solutions for Small Business
When choosing the right business management tools, pay close attention to the following key features:
Ease of learning. The tool should be easy to set up and have an intuitive interface.
Flexibility of customization. A good service offers opportunities to adapt to the specific structure of your team.

Compliance with the requirements. The program should provide functionality that simplifies your daily tasks and processes.

Price. Immediately choose a tool with an affordable pricing policy. If you can't get enough of the features offered by the free business software, the paid plan should fit within your budget.

Client support. When choosing, focus on solutions with reliable support, ready to help solve any questions or problems.

CRM Programs
For small businesses, CRM systems are becoming an indispensable assistant in customer management. They increase sales efficiency and improve service. Some programs, like HubSpot and EngageBay offer free plans, making them affordable even for startups. By using CRM, companies can focus on what really matters – their customers.
EngageBay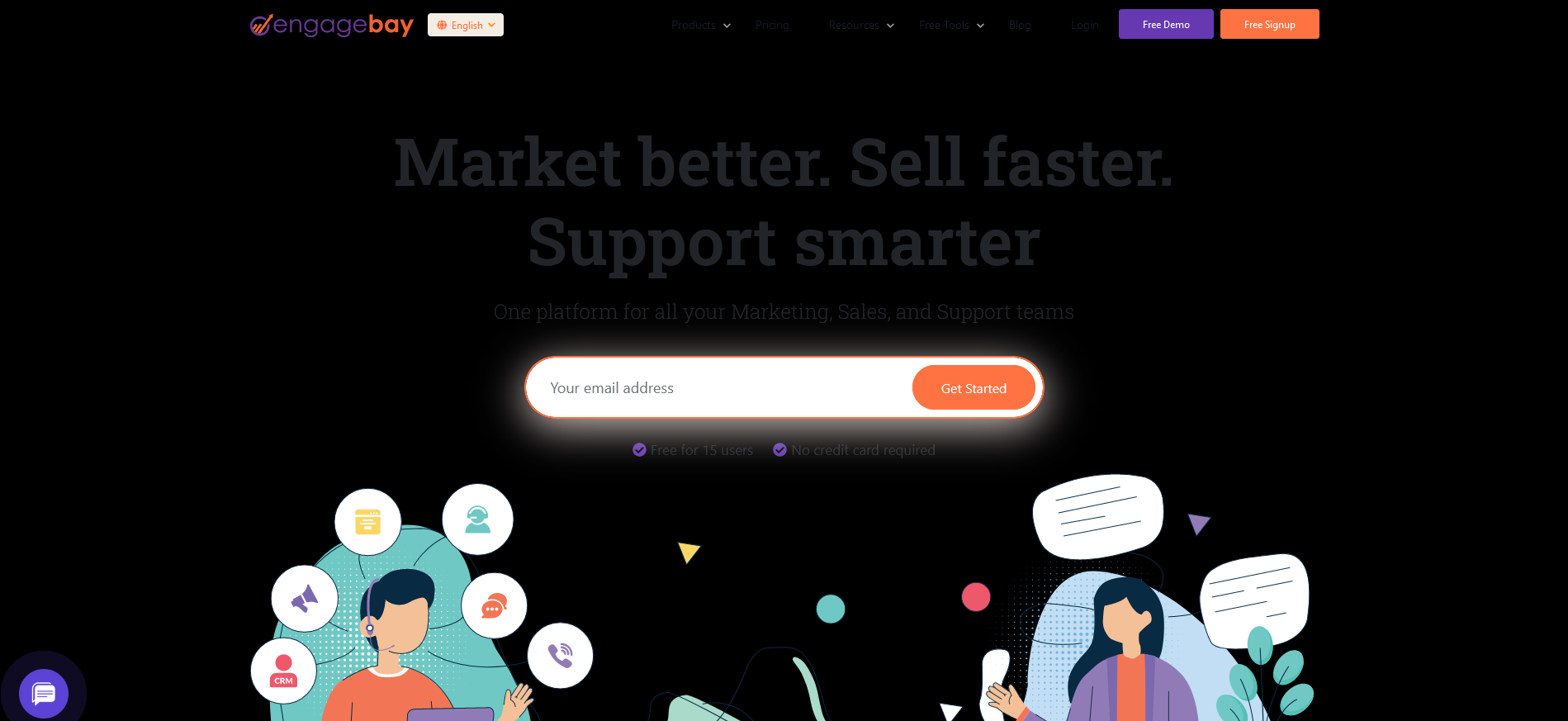 EngageBay is a cloud-based, feature-rich CRM service targeted at the needs of small and medium businesses. The purpose of this system is to improve the efficiency of workflow management in the enterprise by automating repetitive tasks and routines.
Among the main features of EngageBay:
Contact management. Customer segmentation, tracking interactions, and transaction history.
Marketing automation. Creation and launch of email campaigns, lead generation.

Analytics and reports. Profound data analysis to improve strategy and make informed decisions.

EngageBay is suitable for both beginners and experienced entrepreneurs. It facilitates business management and development processes, making them more efficient and organized. Thanks to flexible settings and various functions, this service can become a powerful tool for the growth and development of your business.
HubSpot
Number of users: over 184,000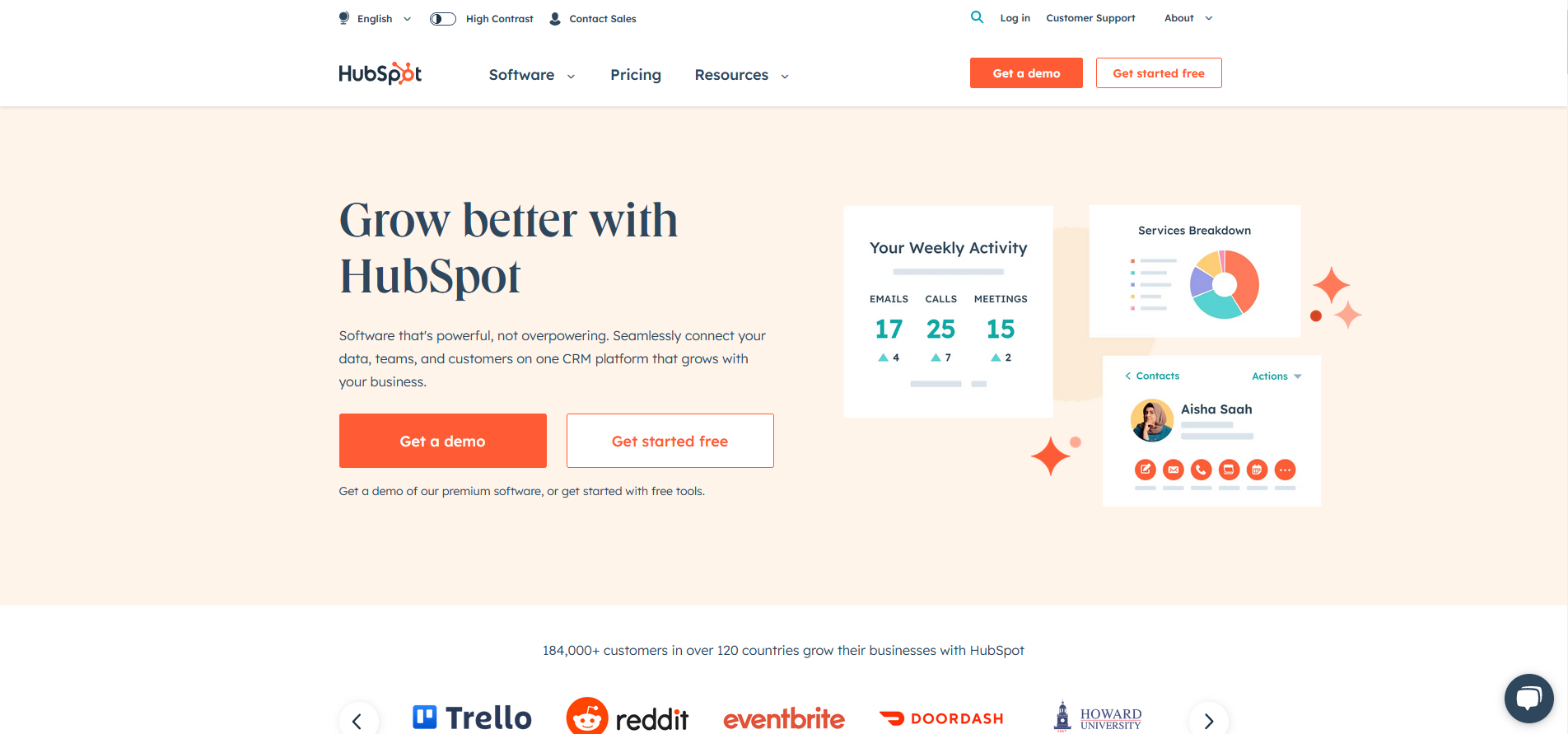 HubSpot is a cloud-based program for automating inbound marketing and sales processes. This is a popular CRM service targeted at small and medium businesses. It helps B2B companies attract new customers, manage relationships with existing ones, convert subscribers into leads and buyers, and simplify communication among employees.
Main features of HubSpot:
Contact management. Centralized storage and segmentation of customer data.
Marketing automation. Setting up and tracking email campaigns, sales funnels.
Analytics. Report generation is used to measure performance and identify trends.
Integration. Ability to connect with many other business tools.

In March 2023, two new AI-powered tools were added to HubSpot: Content Assistant and ChatSpot. The first is useful for marketing and sales specialists. With it, they can quickly compose texts for email newsletters, create blog posts, landing pages, and websites, as well as optimize content marketing. The second provides functions like ChatGPT.
Thanks to its intuitive interface and flexible settings, HubSpot is suitable even for those who are new to CRM. In the hands of an entrepreneur looking to optimize business processes and improve customer relationships, it will become a truly reliable tool.
You can increase the efficiency of working with this CRM system through the introduction of automation. Using our service, you can set up integrations for HubSpot in no-code mode.

Email Marketing Services
Email marketing services are a key tool for small businesses to build relationships with customers. They allow you to send targeted emails, analyze the effectiveness of such mailings, and automate marketing. The result of their use is increased customer loyalty and increased sales. Some programs, such as Mailchimp and Omnisend, provide their users with free data plans, making them more accessible to startups and small businesses.
Omnisend
Number of users: over 80,000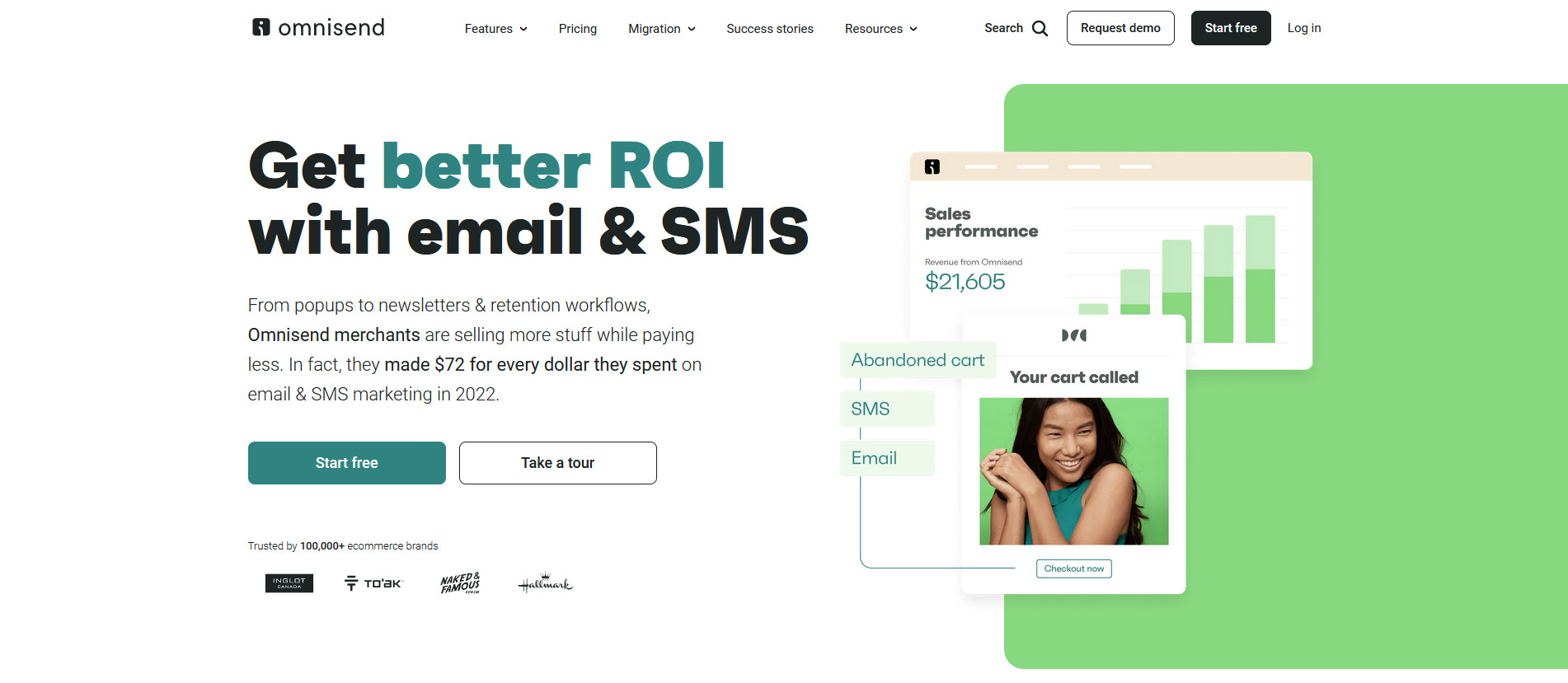 Omnisend is a modern email marketing free software for small businesses. It facilitates the process of creating and sending targeted emails so that businesses can interact effectively with their audience.
Omnisend functionality provides the following features:
Creation of campaigns. An intuitive builder lets you quickly create professionally crafted emails.
Segmentation. Audience selection based on behavior, interests and purchase history.
Automation. Setting up automatic mailings in response to certain customer actions.
Analytics and reports. Track results to optimize strategy and increase ROI.
In addition, Omnisend offers integration with various e-commerce platforms, making it easy to manage your email campaigns. This service is a flexible marketing tool that can be customized to the unique needs of your business to build effective customer communications.
Intuit MailChimp
Number of users: 4 billion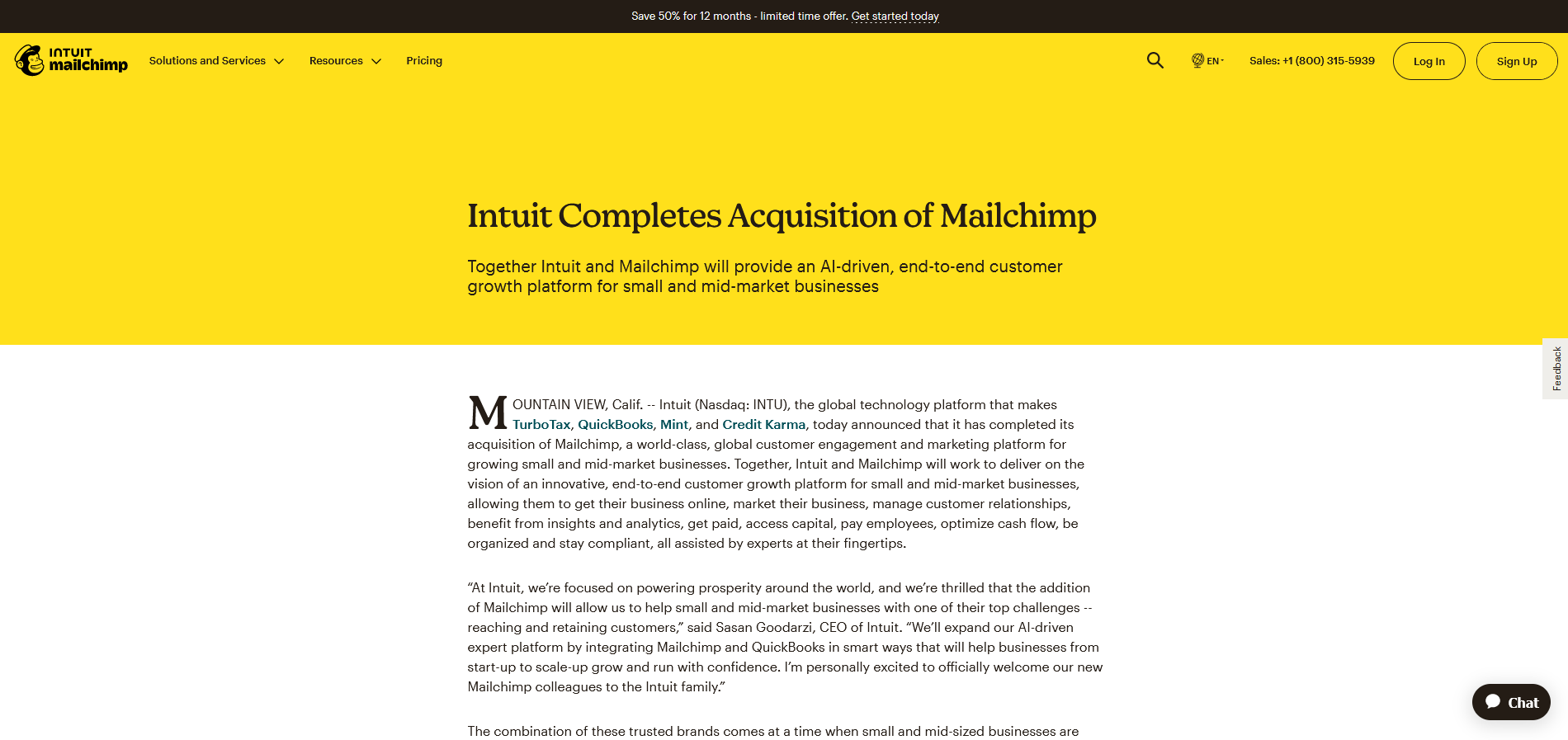 Intuit MailChimp is one of the leading email marketing services, widely known among small and medium businesses. It offers handy tools for creating, managing and analyzing email campaigns.
Key features of Intuit MailChimp include:
Letter constructor. Drag-and-drop interface to easily create creative emails without coding knowledge.
Audience segmentation. Ability to target specific customer groups based on their interests and behaviors.
Mailing automation. Setting up triggers to automatically send emails in response to customer actions.
Analytical tools. Detailed analysis of campaign results to improve strategy and increase return on investment.
In addition, Intuit MailChimp offers integration with many platforms and services, allowing you to create a harmonious marketing system. With it, companies can run effective email campaigns without the need to hire specialized staff. This makes Intuit MailChimp a great choice for small businesses. You can also use our service to set up the automatic addition of subscribers to MailChimp lists.

In June 2023, Intuit Mailchimp received over 150 new and updated features that will significantly save marketers time on reports and emails, improve commerce development and provide additional support. Also, recently, thanks to integration with OpenAI, MailChimp has acquired the functionality of generative AI, which will give users the ability to compose emails even faster, better and more efficiently.
Website Builders
Website builders are becoming an indispensable software for SME, allowing you to quickly and inexpensively, and in some cases even completely free of charge, create your own webspace. They are used to attracting customers, promoting products and services. Thanks to free software like Wix and WordPress, even aspiring entrepreneurs can develop an attractive website without any coding skills. These platforms offer ready-made templates and intuitive tools, making an online presence accessible to everyone.
Wix
Number of users: over 240 million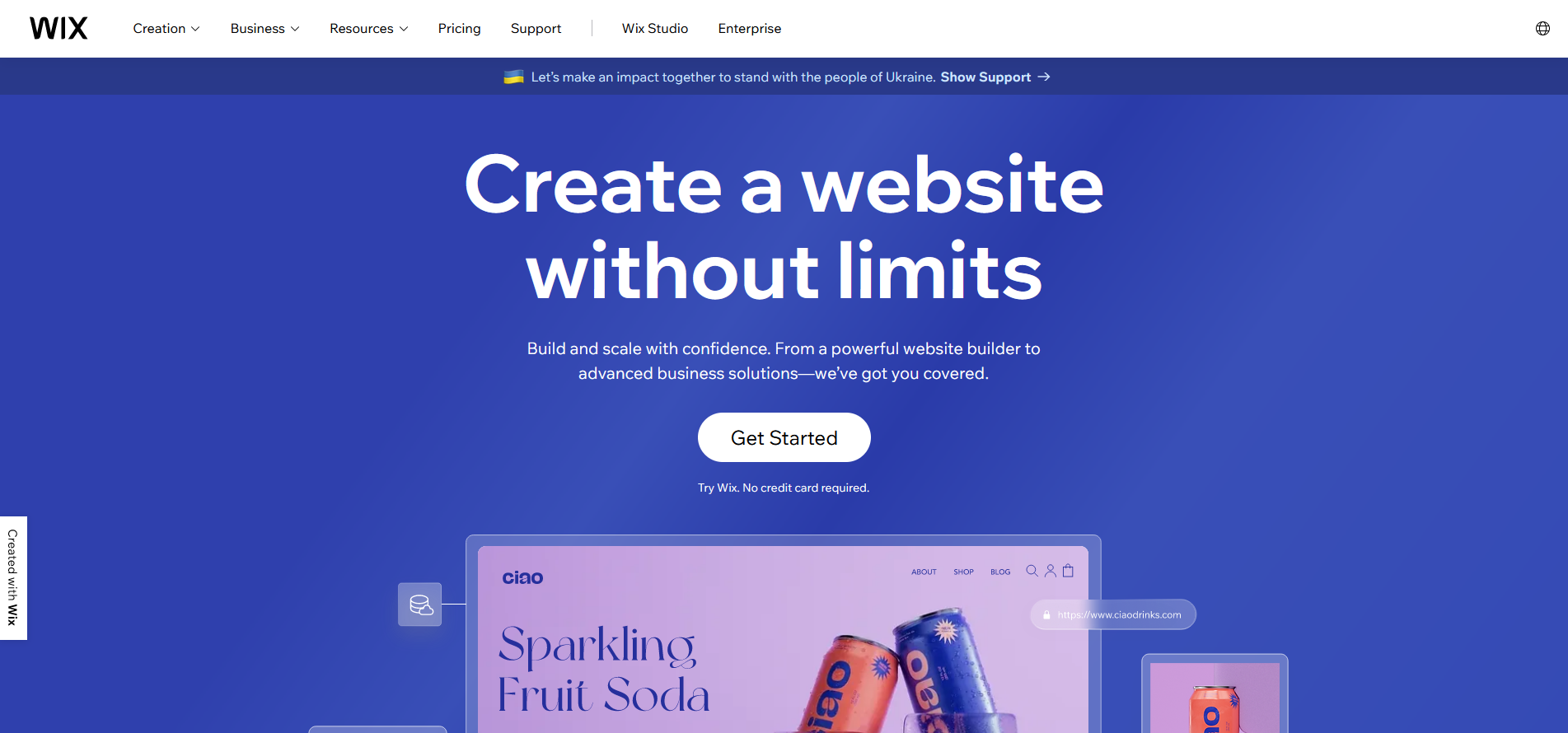 Wix is the leading website builder that allows small businesses to effortlessly create stylish and functional websites. Thanks to the intuitive drag-and-drop interface, even beginners can create a quality website without programming knowledge and skills.
Large selection of templates. Offers hundreds of design templates for various industries.
Full customization. Easy to change design elements and site structure.
SEO and marketing. Integrated tools to optimize search visibility and promotion.
E-commerce solutions. Opportunities to create an online store with a full range of functions.
Wix is a great choice for small businesses that want to quickly launch a compelling website without spending a lot of money. It offers flexibility and scalability to suit different needs and budgets.
In July 2023, Wix developers introduced a new AI tool to the constructor that allows you to generate sites. Thanks to it, the process of creating a web resource will become less time-consuming and more intuitive. The built-in language model understands exactly what site you need and generates original web design, text content and accompanying images.
WordPress
Number of users: approximately 810 million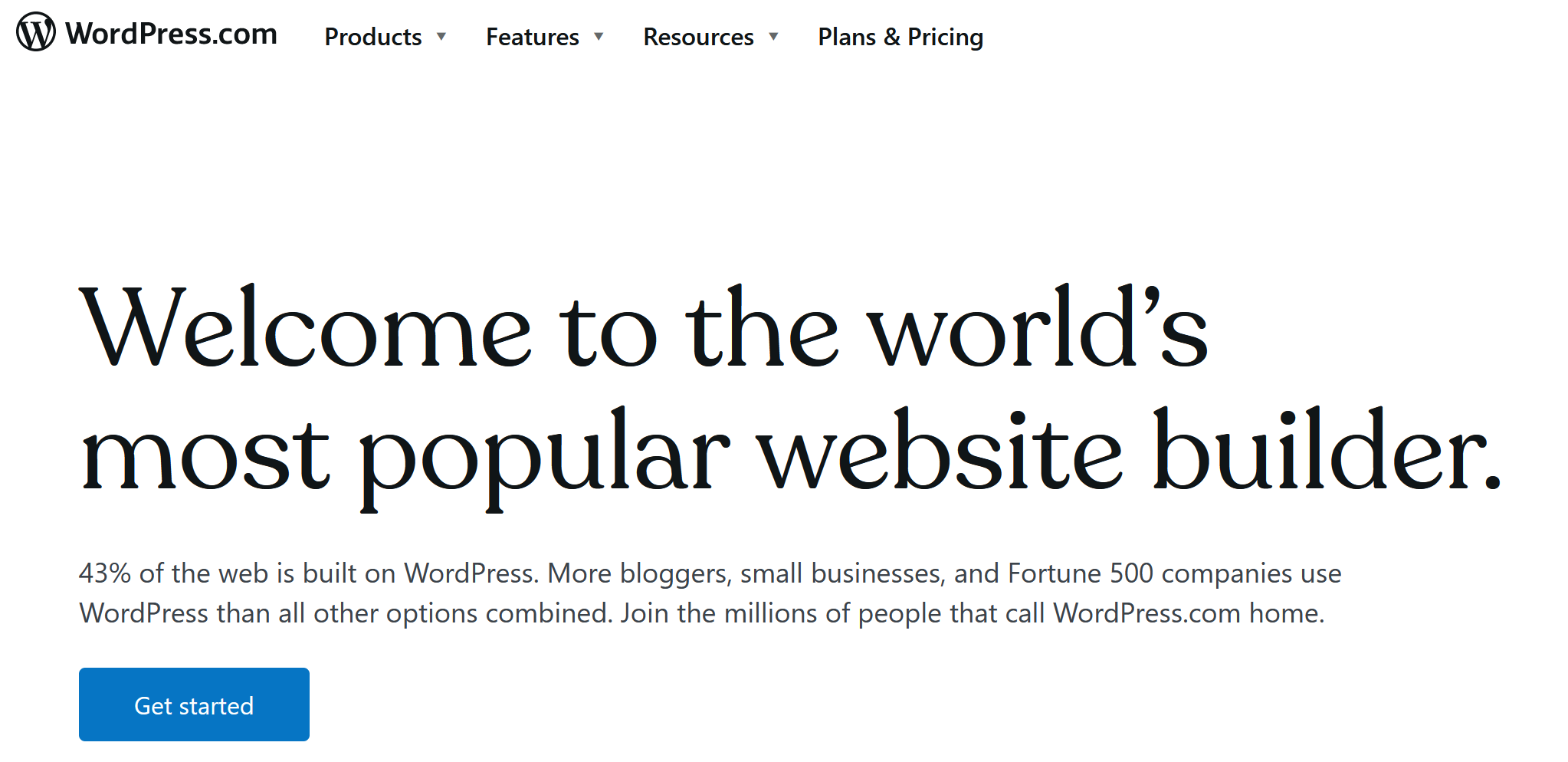 WordPress is a powerful and flexible website builder that is used not only for blogging, but also for creating full-featured small business websites. Highly customizable and scalable.
Key features of WordPress:
Thousands of topics. Large selection of both free and paid themes for any style and line of business.
Plugins. Expand the functionality of the site, adding new features: from SEO to e-commerce.
Full customization. Ability to edit the code to create a unique design.
SEO. Built-in tools to improve visibility in search engines.
Community. A huge community of developers and users to support and share experiences.
WordPress is for those who want more control over their site. The platform offers a free version with the ability to upgrade to paid plans if needed. This website builder is a solid solution for small businesses, allowing entrepreneurs to create professional websites at minimal cost.
The WordPress toolkit has recently been enhanced with artificial intelligence. The users only need to answer a few questions, after which the AI will automatically construct a start site for them containing suitable images. This innovation will significantly save time for developers and designers, as well as give them the opportunity to concentrate on other equally important responsibilities.
Task Managers
Task managers have become an integral part of small business workflow management. They help you coordinate tasks, track deadlines, and increase productivity. With their help, you can improve teamwork and interaction with customers. Examples of free programs with similar features are Trello and ClickUp. These SME tools provide simple and effective workflow solutions at no extra cost.
Trello
Number of users: over 50 million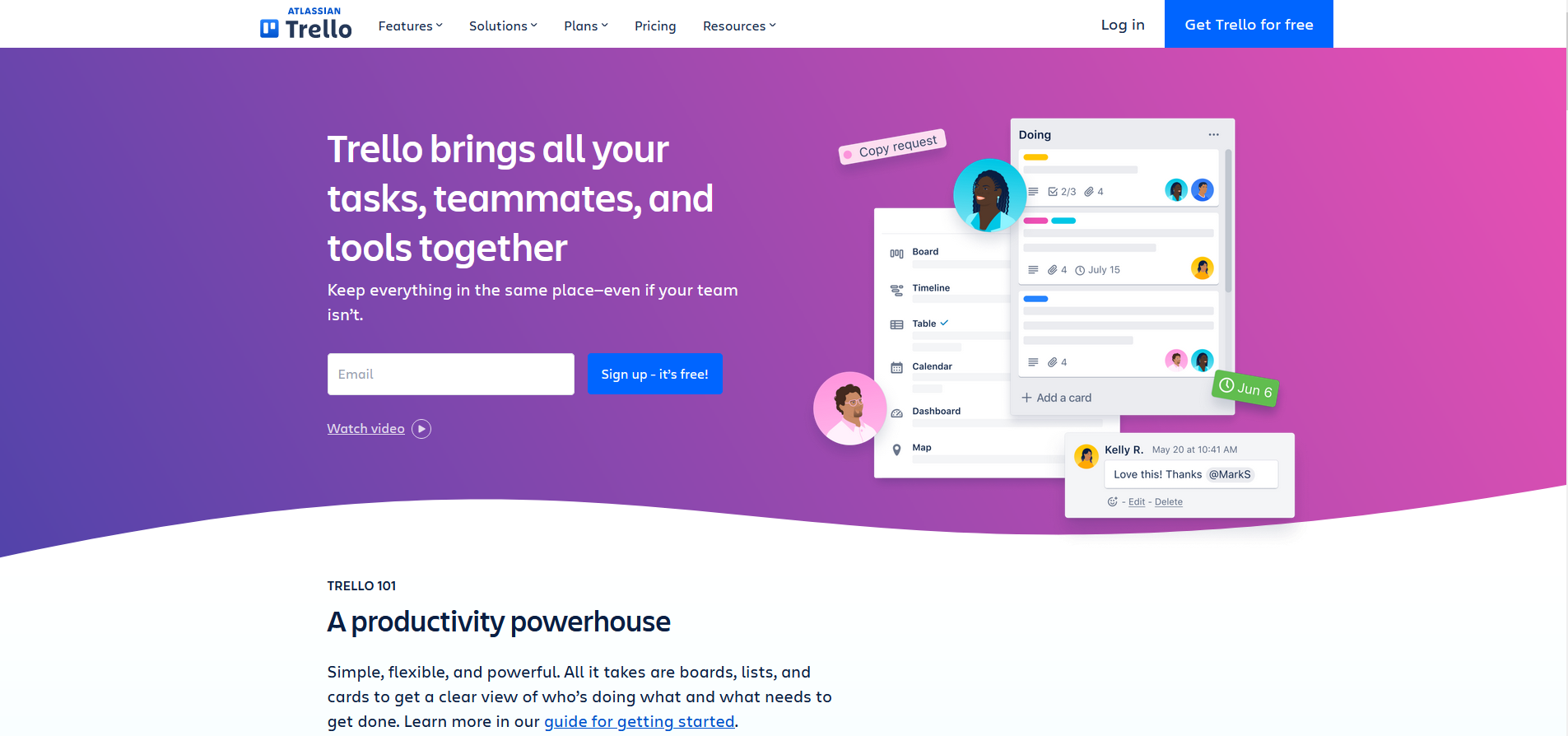 Trello is a popular task management service, especially useful for small businesses. With it, you can easily organize projects, distribute tasks and track progress.
Kanban boards. Workflow visualization through cards and columns, calendars and tables. Board branding.
Flexible setting. The ability to customize work boards for specific business needs (task automation, access control, notification system, setting deadlines).
Integrations. Compatibility with various applications, such as Google Drive, Evernote, Slack.
Teamwork. Facilitate teamwork and information sharing.
Trello is a versatile tool suitable for managing various aspects of a business. Its simplicity and flexibility make it an excellent choice for small companies looking to improve the coordination and efficiency of their projects. In June 2023, Trello received a dark theme. Those who prefer non-standard design can use it.
If you use Trello in conjunction with Facebook Lead Ads, consider implementing automation. To automatically receive data from the FB advertising account in the task manager, register on our website and connect the ready-made Facebook + Trello integration.

ClickUp
Number of users: over 8 million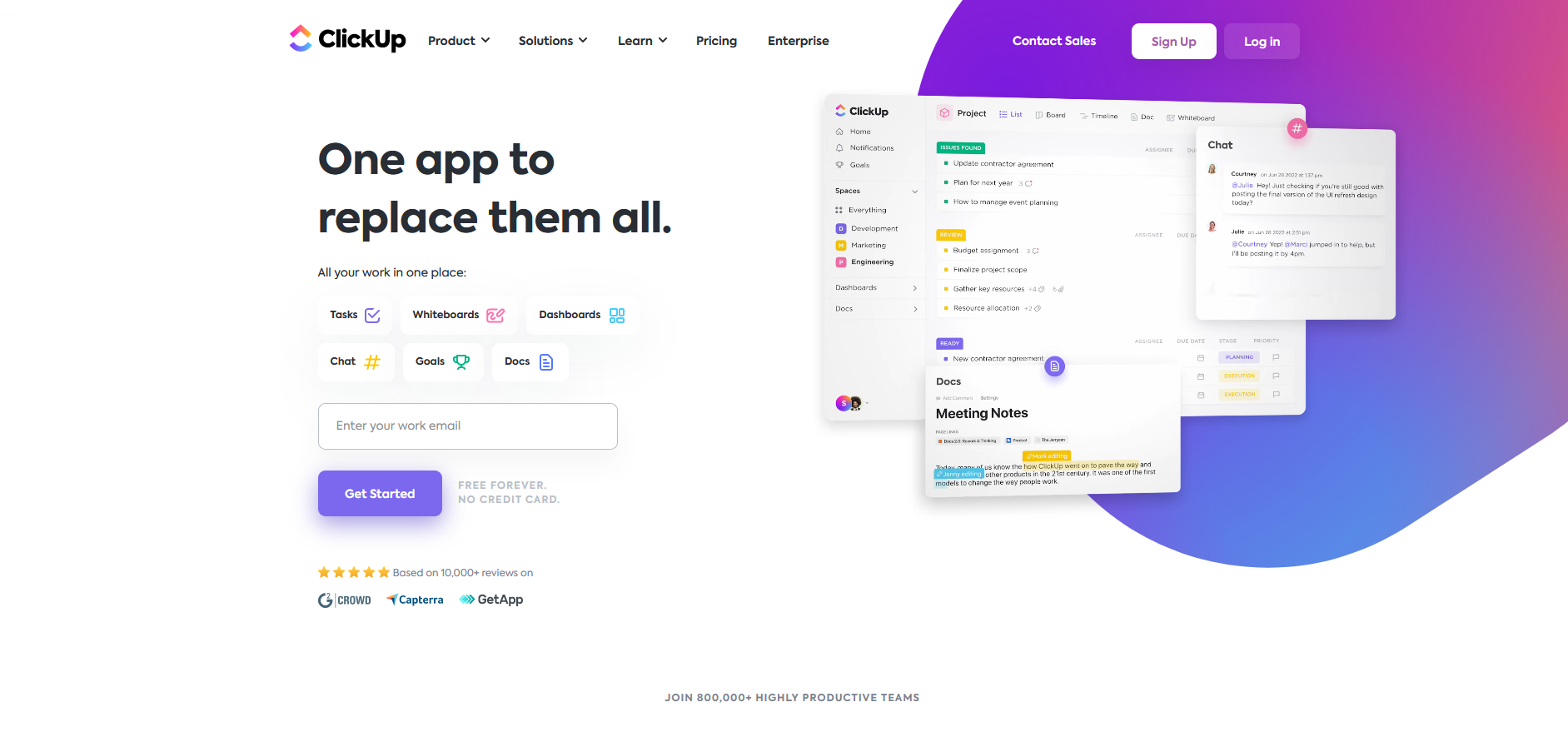 ClickUp is an all-in-one project management tool that integrates tasks, documents, and team collaboration in one platform. It's the perfect software tools for small businesses looking to increase productivity and efficiency.
Multipurpose boards. Track tasks through lists, kanban boards or calendars.
Workspace customization. Create unique workspaces for different projects and teams.
Process automation. Setting up automatic rules to facilitate routine tasks.
Integration with other tools. Compatible with popular services such as Google Drive and Slack.
Reports and analytics. Built-in tools for analyzing productivity and completing tasks.
ClickUp, like other modern services, does not lag technological progress. The developers have provided it with integrated AI. It can be used to solve almost any task within project management. Together with it, what used to take you at least 30 minutes will now take only 30 seconds.
ClickUp offers its users a free plan, making it affordable for small businesses and making it easy to upgrade to paid versions when the need arises. The flexibility and versatility of the service make it an excellent choice for managing a variety of projects in small companies.
Graphic Design Services
Today, small businesses cannot do without graphic design services because they allow you to create attractive visuals for advertising and branding. Such platforms can help design logos, banners, and marketing materials. Some popular freeware (like Canva and Placeit) offer a great feature set for small businesses looking to stand out in the market without spending too much.
Canva
Number of users: 135 million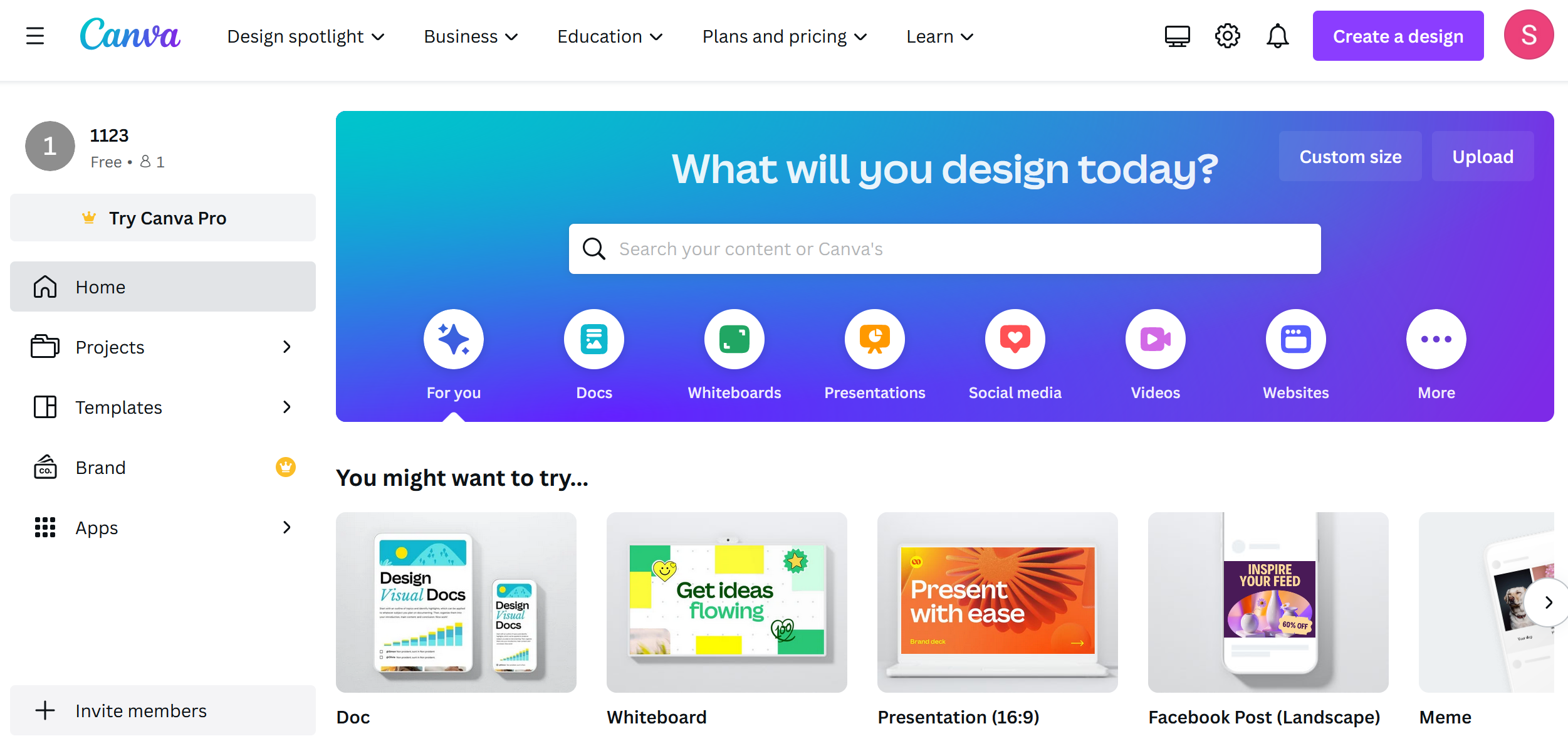 Canva is an online graphic design platform that offers simple yet powerful visual content creation tools. Especially appreciated by small businesses for its flexibility and accessibility.

Connect applications without developers in 5 minutes!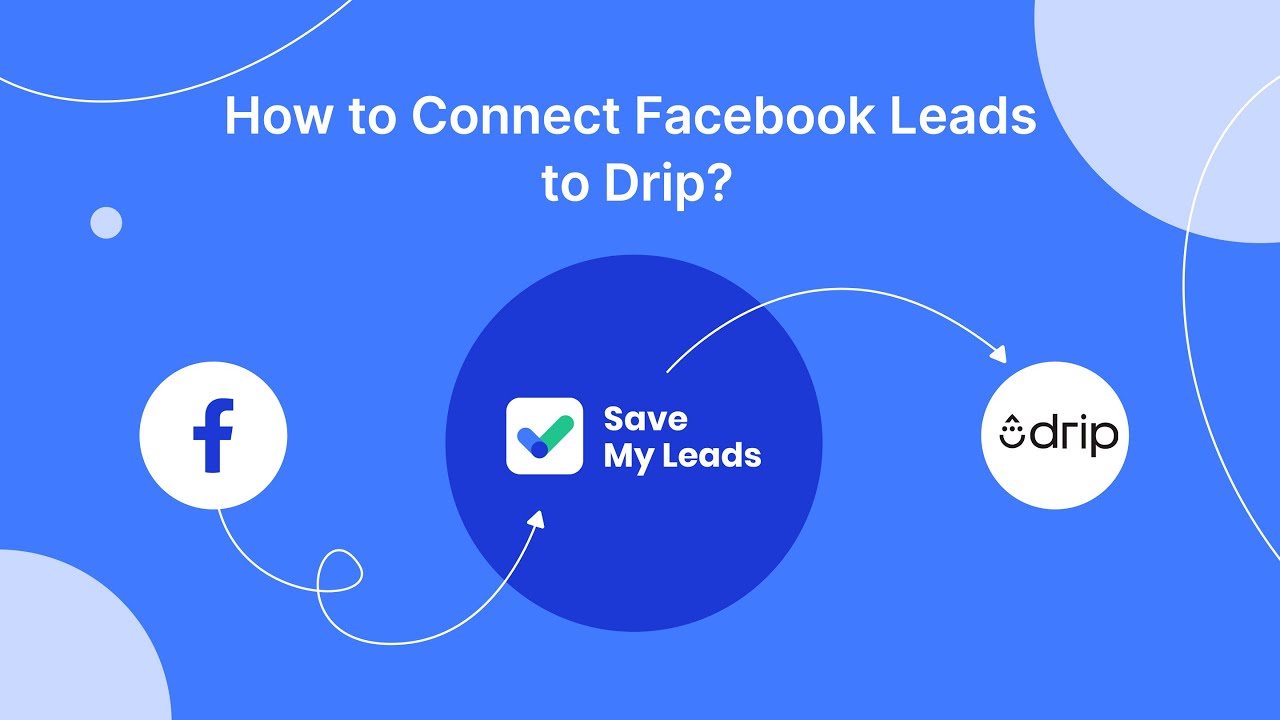 How to Connect Facebook Leads to Drip (create subscribers)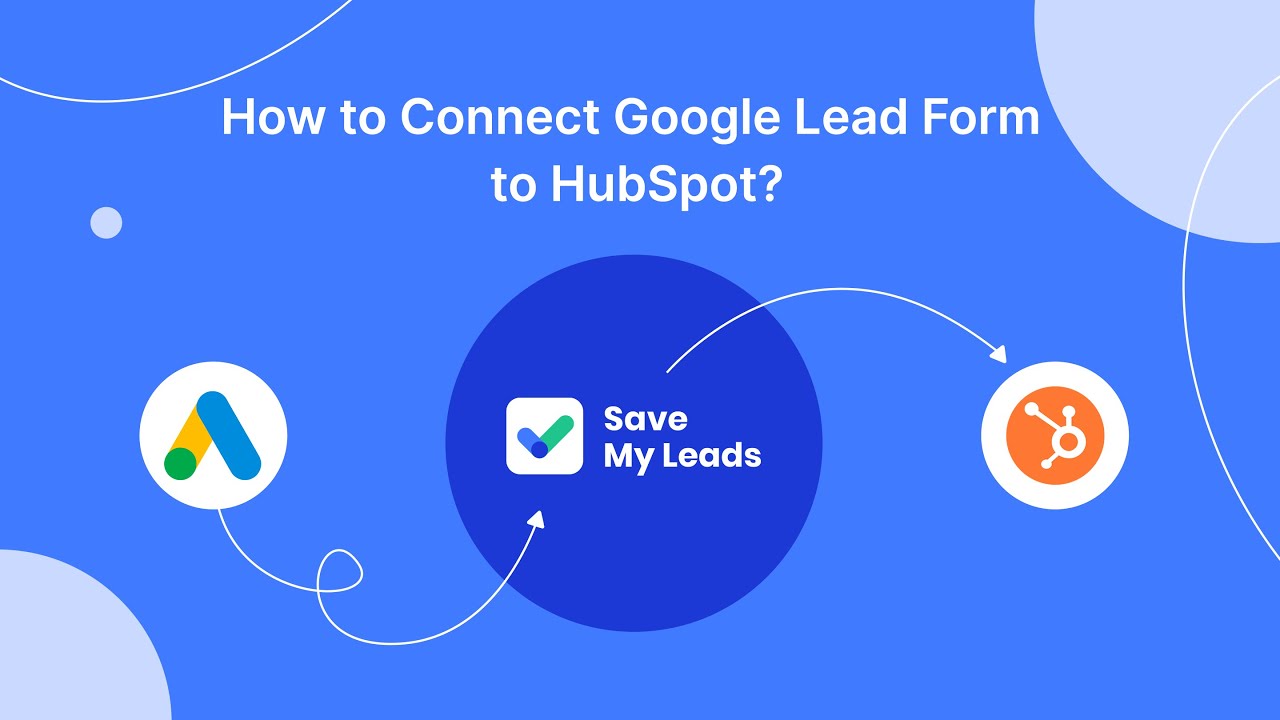 How to Connect Google Lead Form to HubSpot (contact)
Templates. Many ready-made templates for various marketing materials.
Drag-and-drop interface. Intuitive interface with a high level of usability to quickly create the desired design.
Customization. Ability to add your own images, logos and fonts.
Teamwork. Collective work on projects in a team with the ability to leave comments.
In March 2023, Canva was updated with 10 new AI-powered design tools. Among all service updates, this is considered the most significant and progressive.
Canva is perfect for small businesses that want to create compelling visuals but don't have the ability or desire to hire a professional designer. The simplicity and versatility of the platform make it a great choice for anyone looking to market their brand effectively and creatively.
Placeit
Number of visits per month: 3.6 million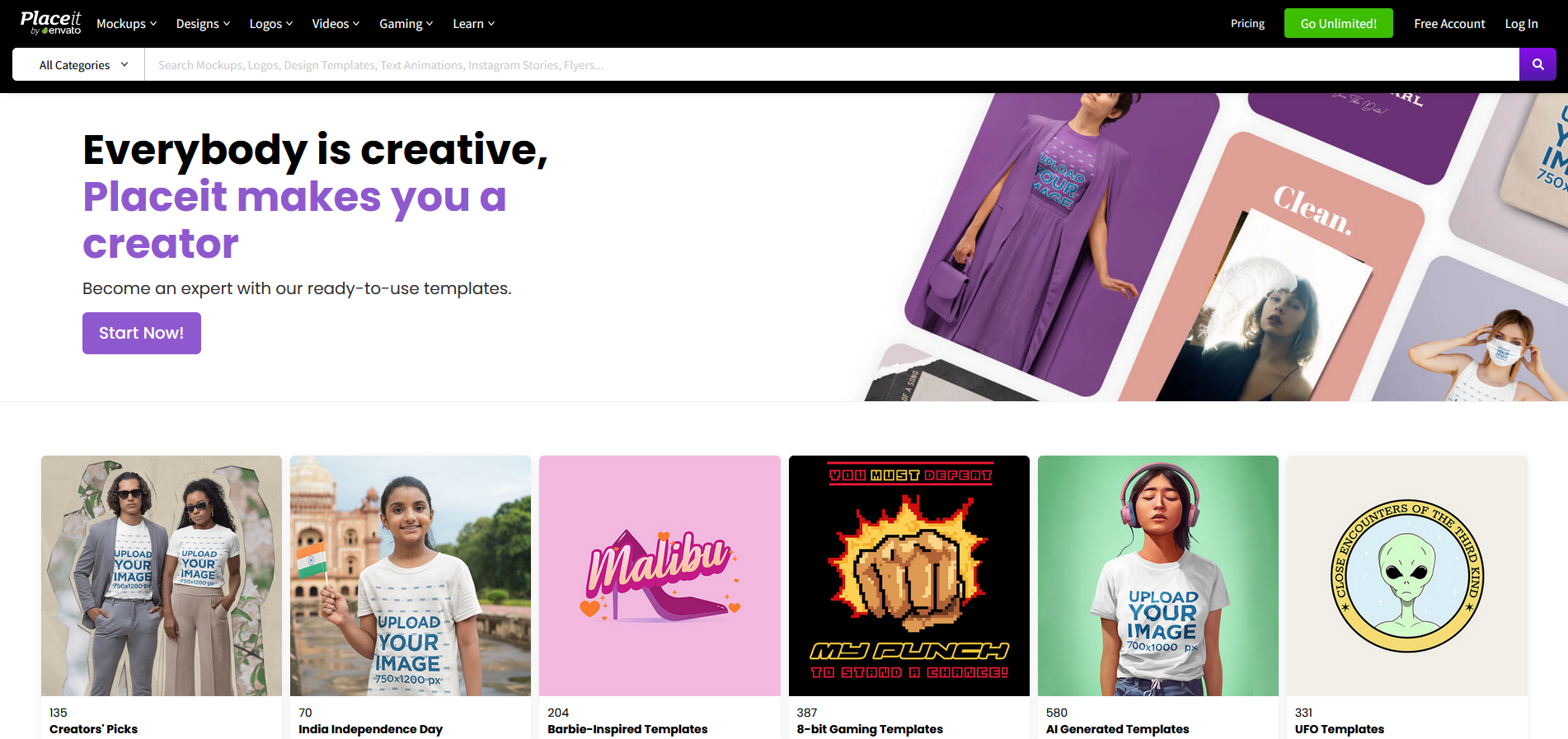 Placeit is an innovative graphic design service that makes it easy to create professional visual content. It is especially useful for small businesses as it does not require specialized design skills.
Main features of Placeit:
Mockups. Quickly create mockups for products, websites and mobile applications.
Logos. Convenient designer for creating unique logos.
Animation. Simple tools for creating animated promotional materials.
Video. Ability to create short videos for promotion.
The Placeit platform is regularly updated with new templates. Each such new thing makes it even more versatile.
The service offers its users a free version as well as paid plans, making it affordable for companies with different budgets. Placeit suits small businesses that want to look professional without spending the time and resources to buy and maintain complex design software. It provides all the tools you need to make your brand stand out and grab the attention of your target audience.
Accounting Programs
Accounting programs in small businesses have become an indispensable tool for managing finances. They help automate calculations, control the budget and comply with the law. You can use free programs like Wave or Signaturely which provide basic functionality. Such services save time and allow you to focus on growing your business without additional costs.
Wave
Number of users: over 3 million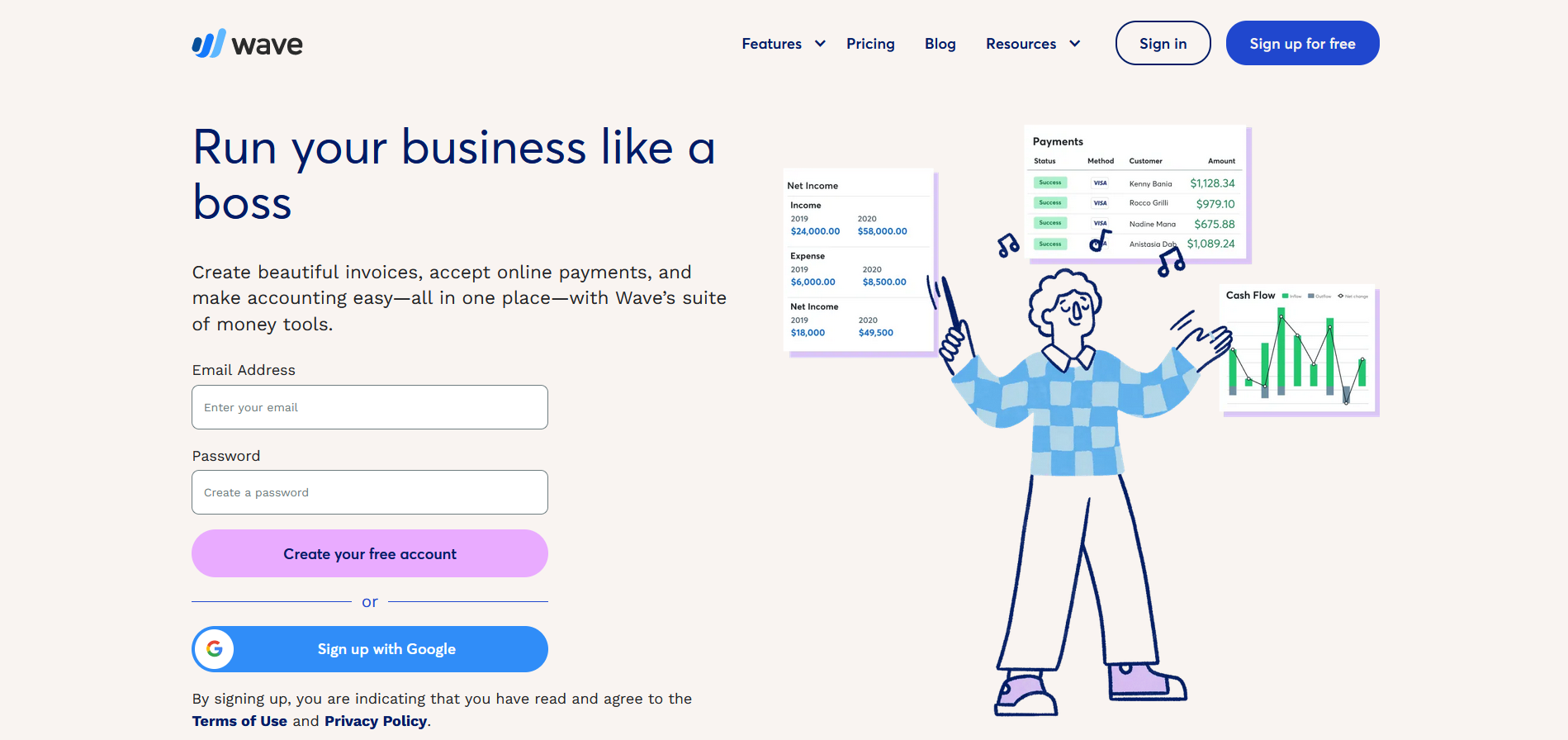 Wave is a cloud-based accounting service ideal for small businesses and freelancers. It provides a simple and effective way to manage finances and does not require profound knowledge of accounting.
Accounting. Wave offers a complete set of accounting tools without paying for basic features.
Invoicing. Create and send professional invoices to clients.
Online payments. Accept credit cards and bank transfers directly through the platform.
Wages and taxes. Simplified calculation of salaries and taxes.
With this service, your employees will have secure access to W-2 forms and personal payslips, and will be able to correct their banking and contact information when necessary. All this is done through a personal account provided by the platform.
Wave has an intuitive interface that makes the service accessible even to those with no accounting experience at all. This platform is a must-have for small businesses looking to minimize time spent on bookkeeping and focus on growing their company.
Signaturely
Number of users: over 30 thousand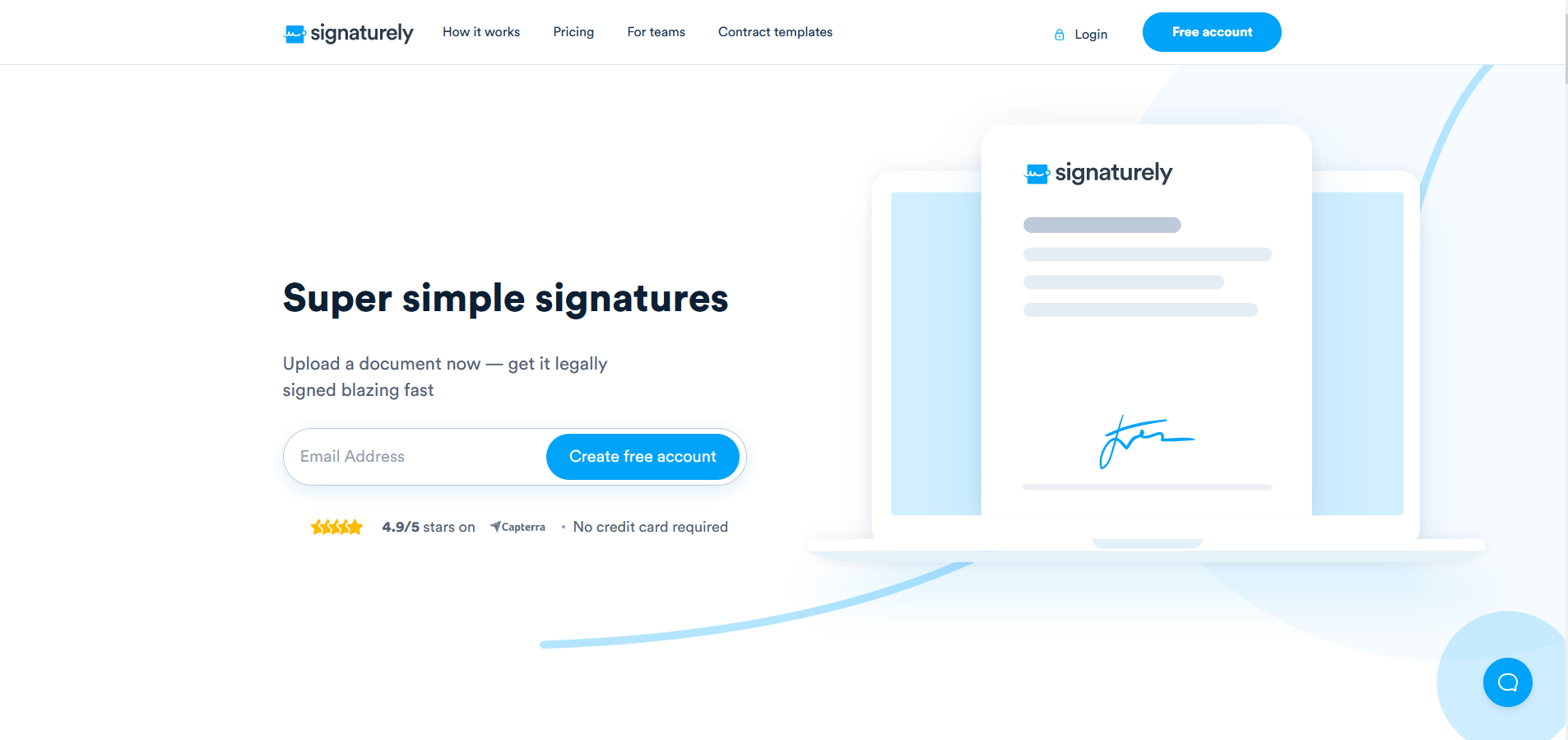 Signaturely is a cloud-based tool for applying electronic signatures to documents. The service was developed to provide a secure collection of confirmations and document approvals for companies.
creating notifications and group mailings;
managing teamwork, tracking document versions;

branding;

audit log;

data import.

Users can upload their own files or use ready-made templates to prepare documents, as well as add the necessary fields to simplify the recipient's navigation through the document. Signers can receive documents via email and view them on any device. Managers can use the function of creating automatic reminders, which allows them to track the status of documents and store them centrally. Signaturely captures digital traces of the interaction with the signer, including their IP address, location, name and email address. Managers can also monitor the number of views, signings and sending documents.
Signaturely integrates with various third-party apps like Dropbox, OneDrive, Google Drive. Subscription to the service is offered on an annual or monthly basis. There is also a free plan. Customer support is provided via email and telephone.
Services for Recruiting
Recruiting services are indispensable in small businesses for quick and efficient recruitment. They save time, automate the process, and improve the quality of hiring. Many of them are paid, but there are also free programs, such as Jobsoid and Jobin.cloud, that provide basic functionality. Choosing the right tool can be the key to the successful growth of your business.
Jobsoid
Number of users: over 2 thousand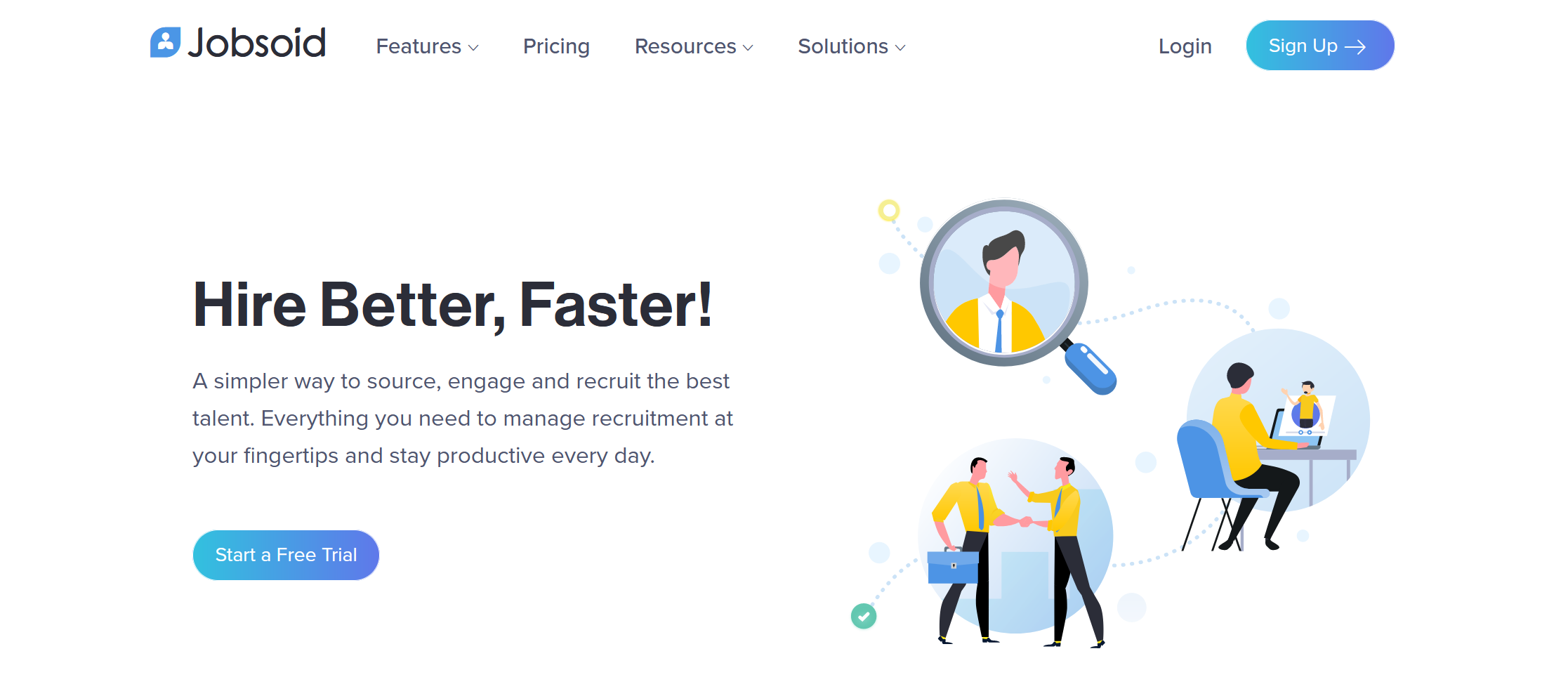 Jobsoid is a recruiting service aimed at small businesses. With it, you can automate many stages of recruitment, which significantly reduces the time and effort of a full-time specialist.
Monitoring to candidates. Tracking all applications in one system.
Integration with job-portals. Automatic publication of vacancies on popular portals.
Communication. Manage all types of communication with candidates in one place.
Reports and analysis. Profound analysis of the hiring process to make informed decisions.
Recently, Jobsoid received an additional tool – a job description constructor, equipped with an online library with customizable templates. With its help, an HR manager or any person responsible for recruiting can create an impeccable job description in a couple of minutes.
We recommend that small businesses pay attention to Jobsoid and add this service to their arsenal of useful programs. It will streamline the recruitment process by focusing on the quality of the process rather than the number of hours spent hiring employees.
Jobin.cloud
Number of users: over 4700

Jobin.cloud is a modern recruiting tool that allows small businesses to organize the recruitment of employees at the level of large companies, while simplifying the process. Its flexibility and many features give it the ability to find the best candidates in the shortest amount of time.
The main functions of the service:
Publishing automation. Placement of vacancies on several sites in one click.
Tracking to candidates. Convenient interface for monitoring all stages of selection.
Integrated tests. Conducting online testing directly in the system.
Team work. Ability to share the platform with colleagues.
Integration with ChatGPT gives Jobin.cloud the ability to analyze certain characteristics of the profiles of thousands of potential job applicants and create the most personalized messages for them, perfectly tailored to the needs and interests of each of them. In other words, this service uses the fantastic power of generative AI to help you personalize LinkedIn messages, email invitations, and more.
Programs for Communication
Communication software is an integral part of small business. They help ensure timely interaction between employees and customers. Such services are commonly used for video conferencing, chats, file sharing, and project coordination. Many of them provide free plans (like Slack and Connecteam), so for startups and small companies, they are quite affordable.
Slack
Number of users: more than 20 million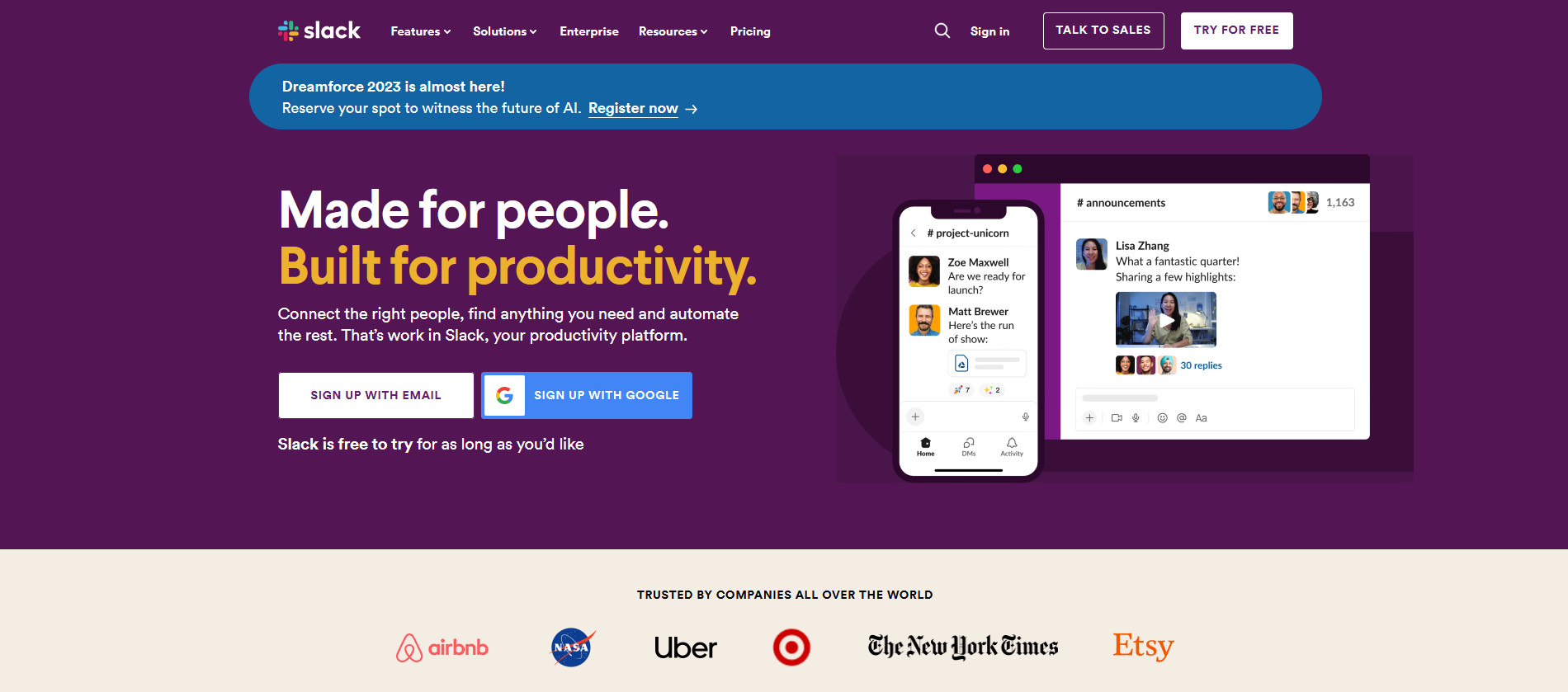 Slack is a popular communication service and one of the best software tools for small businesses. This platform facilitates communication between employees through organized chats and channels.
Chats and channels. Real-time communication, convenient division of topics by channel.
Integrations. Compatible with other tools like Google Drive, Trello.
File sharing . Fast sending and receiving of documents.
Security. Slack provides strong encryption and authentication methods to keep your data secure.
Customization and automation. The service allows you to integrate bots and use special commands to automate routine tasks.
Cross-platform. Slack is available on a variety of devices and operating systems, making it easy for teams to work.
Voice communication and video calls. Built-in audio and video conferencing provides the opportunity for a more "live" communication.
Alerts and notifications. Flexible notification settings will help you stay up to date with important events without interruptions in work.
These features have made Slack a great tool for communication and fruitful collaboration. With its help, project management and business tasks can become more organized and efficient. The free version of the service ensures its availability for companies with even the most limited budget.
In May 2023, Salesforce Inc., which owns Slack, announced native AI integration with the platform. Generative artificial intelligence will be built directly into the chat interface to apply it in dialogues.
Connecteam
Number of users: over 500 thousand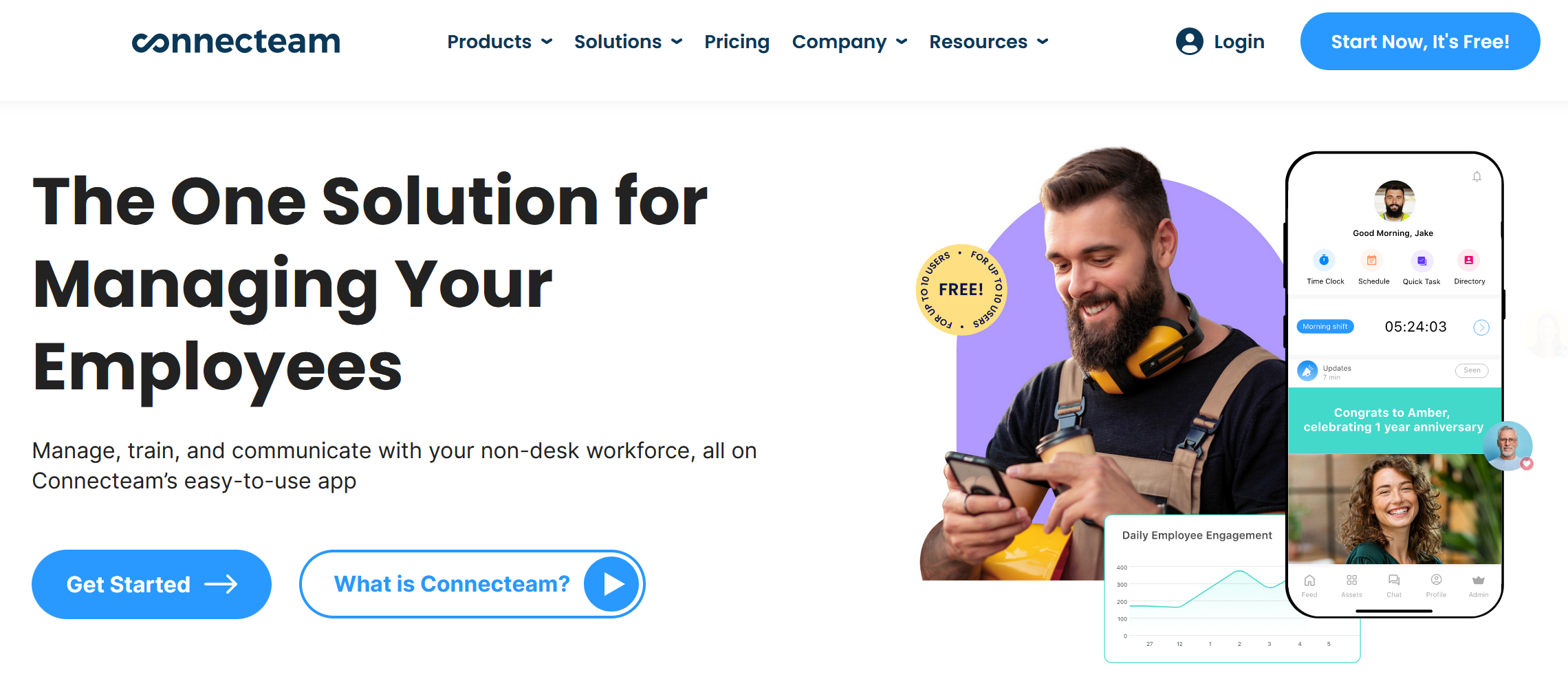 Connecteam is an innovative communication service designed specifically for small businesses. This platform not only facilitates interaction between employees, but also simplifies task and project management.
Chats and videoconferencing. Creation of group and individual chats, as well as the organization of video conferences to discuss work issues.
Task management. Intuitive interface for assigning and tracking tasks with due dates and priorities.
Integration with other tools. Ability to integrate with popular business tools such as Google Calendar and Dropbox.
Customization. Flexible settings to adapt to specific business needs, including branding and creating unique workflows.
Data security. A high level of information protection in compliance with all safety norms and standards.
Connecteam is a great solution for small businesses looking for an efficient and cost-effective way to improve communication and workflow management. The service can be successfully used in the hospitality, retail and services, health and safety, manufacturing and construction, as well as in any industry where you need to effectively manage personnel.
Generative Artificial Intelligence
Generative artificial intelligence is becoming the best small business software. It can analyze data, create content, and optimize workflows. For example, ChatGPT and Microsoft Designer services help you create visualizations and analytics by providing free pricing plans. The use of such programs greatly facilitates the work, saves time and money, opening up new horizons for entrepreneurs to develop their business.
ChatGPT
Number of users: over 100 million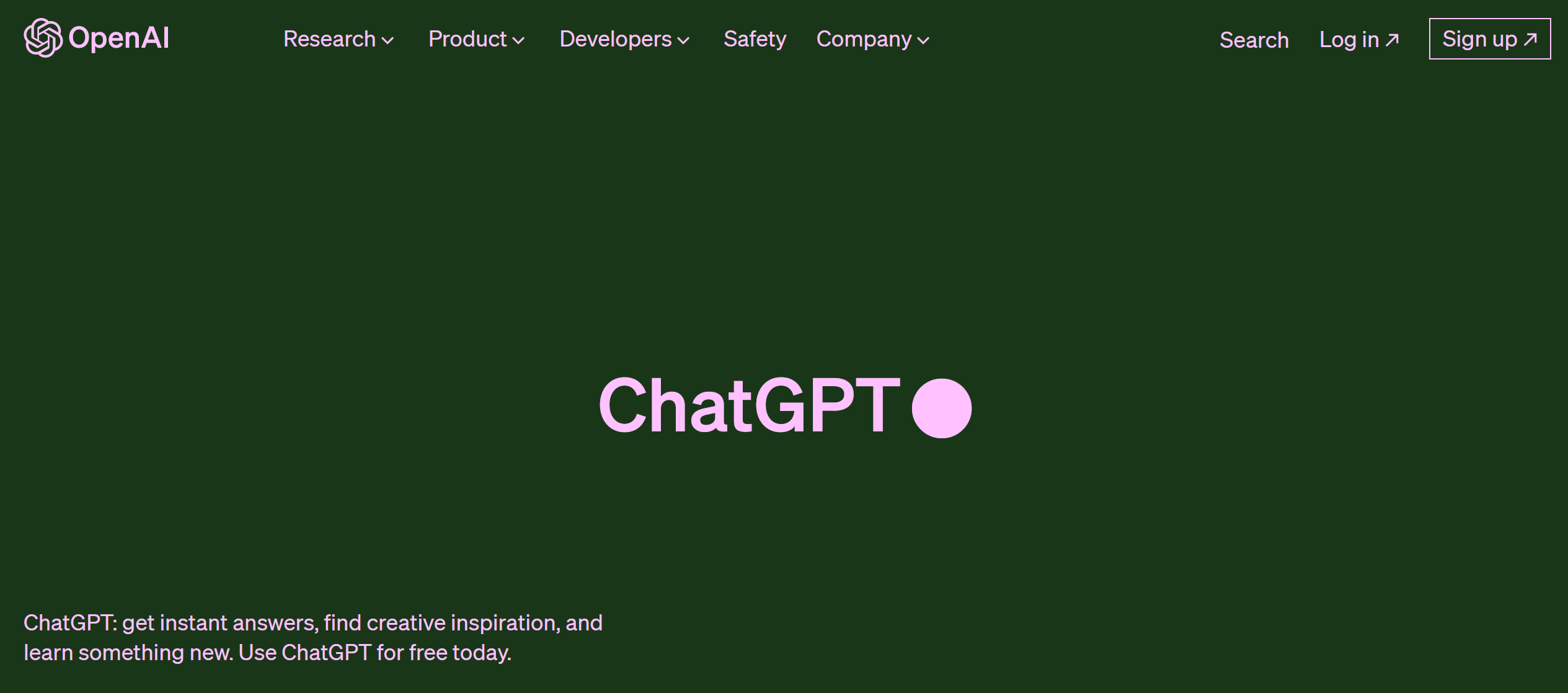 ChatGPT is a generative artificial intelligence model created by OpenAI. The service is used to generate text and has wide functionality, including for small businesses.
Some of its key features:
Content generation. You can create unique content for websites, blogs and marketing campaigns.
Automated customer service. Setting up chatbots for real-time customer service.
Analysis of market trends. Use to analyze data and identify key trends in your industry.
Personalization to communications. Flexible settings to create personalized messages and offers for different audience segments.
Multilingual. Ability to generate text in various languages for the international market.
The flexibility, availability and scalability of the service allow it to be successfully used to develop and optimize business processes in companies of any size.
Microsoft Designer
Number of users: 345 million (Microsoft Office)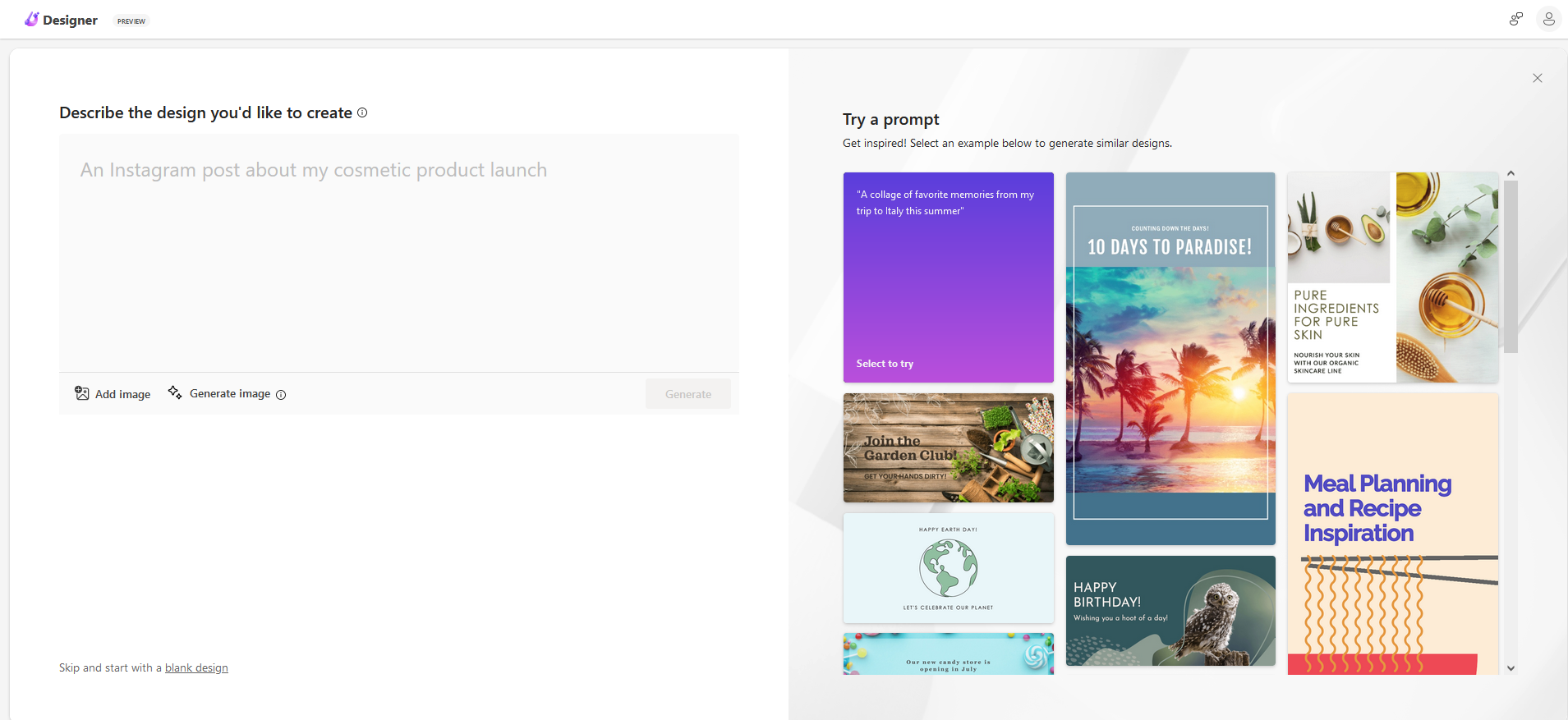 Microsoft Designer is a tool based on generative artificial intelligence that helps in automating and simplifying the design process. For small businesses, it provides the ability to professionally create documents, presentations, and marketing content without the need to hire an individual specialist.
Automatic formatting. The tool can automatically apply templates and styles for consistency and a professional look.
Integration with Office. Full integration with the Microsoft Office package makes it easy to import and export files.
Custom templates. Ability to create and save your own templates for future use.
Microsoft Designer saves a company's effort, time, and budget by making the design process accessible to even the most inexperienced user. Representatives of small businesses will appreciate the service that allows you to generate high-quality visual content that can be used for more effective promotion on the Internet, as well as for communication with partners and customers.
Small Business Software Benefits
Small business software is one of the key tools of the modern entrepreneur. It can greatly improve work efficiency. The main advantages of such services:
Process automation. Reducing the time and human resource spent on routine tasks.
Accounting optimization. Always up-to-date information on finances, stock balances and sales.
Flexibility. Easy customization for individual business needs.
Data security. Reliable storage and protection of confidential information.
Mobility. Ability to work from any device and almost anywhere.
With business software tools, you can achieve your goals faster by enhancing the following aspects:
Time management. Automating time spent on specific projects gives you insight into your company's current productivity.
Communication. Making calls and chats available allows employees to collaborate effectively, even when they are away.

Financial planning. Overtime cost control and cost analysis for individual employees or tasks will help you optimize your budget.

Work organization. A clear distribution of tasks with an indication of the time and place of execution will allow each employee to know their duties for the day, week or month, as well as distribute the workload more efficiently.

The top small business software will help your company grow and develop and help you focus on the things that matter most to you. By outsourcing routine and repetitive tasks to services, you free up time for creativity, searching for new ideas and non-standard solutions that can take your company to a whole new level.
***
Don't waste another minute manually transferring leads from Facebook to other systems. SaveMyLeads is a simple and effective tool that will allow you to automate this process so that you don't have to spend time on the routine. Try SaveMyLeads features, make sure that this tool will relieve your employees and after 5 minutes of settings your business will start working faster.