The ChatGPT chatbot has become a real breakthrough in the implementation of artificial intelligence technologies and one of the most popular AI services in 2022-2023. Its potential is truly universal, it allows you to use a smart bot for many text-related tasks in different areas. True, the quality of the result provided by the algorithm largely depends on the accuracy and completeness of the ChatGPT prompts that the user gives it. We decided to devote our new article to this topic. You will learn what features and capabilities ChatGPT has and what are the main principles of good tips for a bot. In addition, we offer you a number of useful tips on how to prepare ChatGPT best prompts and not make mistakes while compiling them.
Understanding ChatGPT
ChatGPT is an AI-powered chatbot with a conversational interface. It is based on the GPT-3 language model developed by OpenAI in 2020. In the process of preparing the service, the developers improved the algorithm and called the new version GPT 3.5. It was trained on the most up-to-date data at that time and endowed with more opportunities. It is known that during the development of the third version of the language model, about 600 GB of text were loaded into it from various sources: from the English Wikipedia to recipes, guides, and art books.
Furthermore, it is worth noting that the chatbot was trained not only on texts, but also through interaction with a person. For this, different training methods were used: with a teacher and with reinforcement. ChatGPT training was attended by specially selected trainers, who acted out many options for communication between the neural network and the user. The language model evolved by processing and analyzing these dialogues, as well as hundreds of gigabytes of text loaded into it.
The trainers thought of various prompts for ChatGPT, then entered them into the bot's dialog box and scored the responses. The scores they gave were used to create reward models for the algorithm. Thus, the chatbot not only learned from scratch, but was also repeatedly retrained, correcting its own answers, considering the coach's assessments. This training format was highly effective, making ChatGPT replicas not only accurate and detailed, but also more human. Thanks to it, the program gained the ability to conduct a full-fledged dialogue with the user and qualitatively imitate human communication.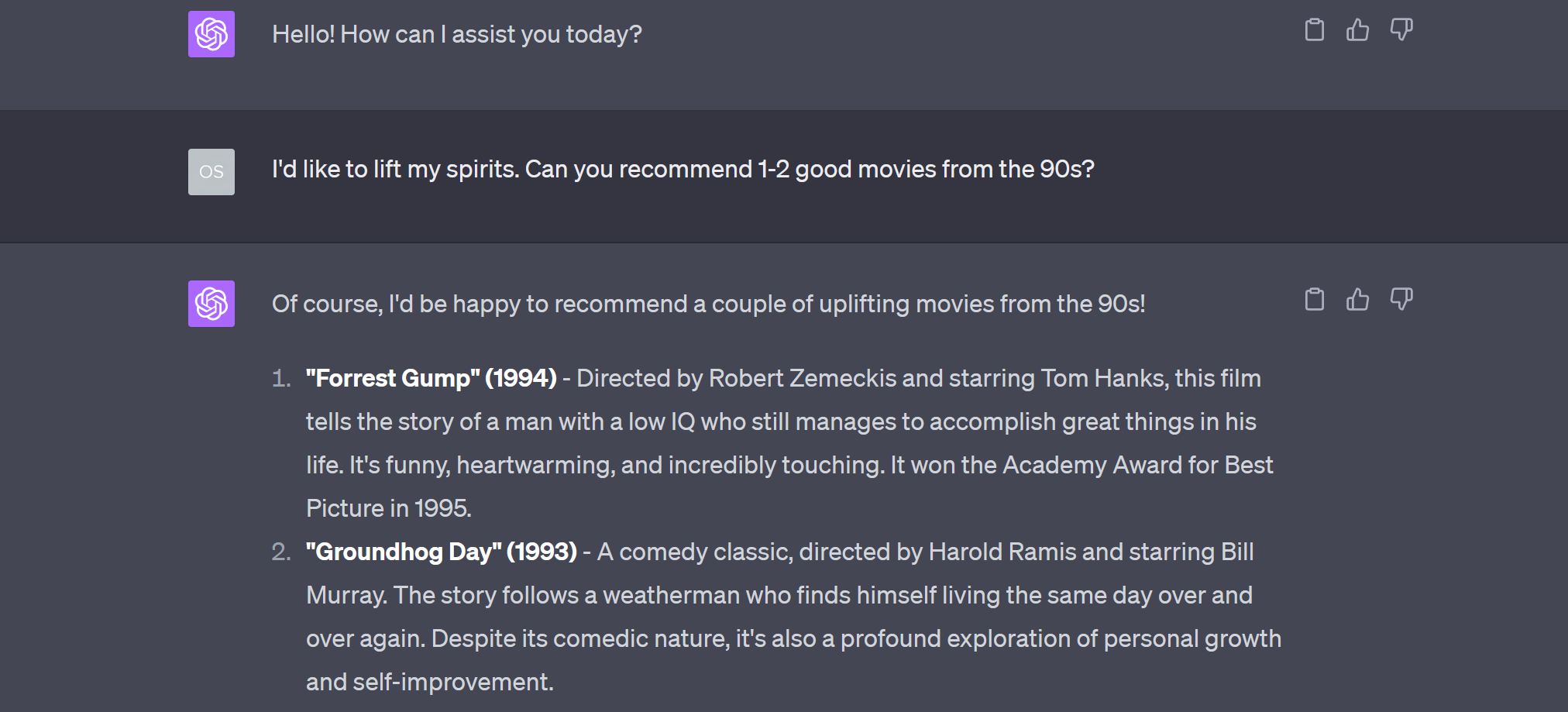 The capabilities of the chatbot were significantly expanded in March 2023 with the advent of the next version of the language model, GPT-4. OpenAI immediately updated its service with the new algorithm. With it, ChatGPT gained the ability to store up to 25,000 words of text in its RAM for processing, generation, or translation. Now, with its help, you can prepare a large article, a legal contract, write a literary work, and even working code for a simple program.
Another important advantage of the updated chatbot is the appearance of an image processing function in it. The algorithm recognizes pictures and photos, understands their content, and processes requests based on images. Its work with text has also been optimized: now ChatGPT better recognizes the context, more accurately adheres to the given style of answers, and more flexibly adapts to the user.
Fundamentals of Crafting Prompts
Despite the high level of humanity of language models, they are still software algorithms that need instructions to work effectively. Such instructions are prompts ChatGPT. Users submit them in the bot's dialog interface to get the desired response. In fact, these requests act as a method of setting a task, on which the accuracy, completeness, and other characteristics of the result returned by the neural network depend.
Requests for a chatbot can be sent in different formats – directly with a question, a statement, or in any other form. They are suitable for a number of purposes: they can be used to generate ideas, start a dialogue, or share thoughts. ChatGPT's hints can be customized according to the wishes and preferences of the user. The accuracy and volume of the bot's response (from a few sentences to several paragraphs) directly depend on how complex and detailed the request turned out to be.
One of the main advantages of best ChatGPT prompts is that you can ask the bot almost any question. But if you want to get a really high-quality and detailed answer, you should follow certain recommendations. Give the bot extra hints, encourage it to be creative, don't be afraid to share your emotions or personal experience with it. In the process of working with ChatGPT, be sure to keep in mind that its knowledge today is limited to the end of 2021. This means that the neural network is absolutely unaware of later events.

Connect applications without developers in 5 minutes!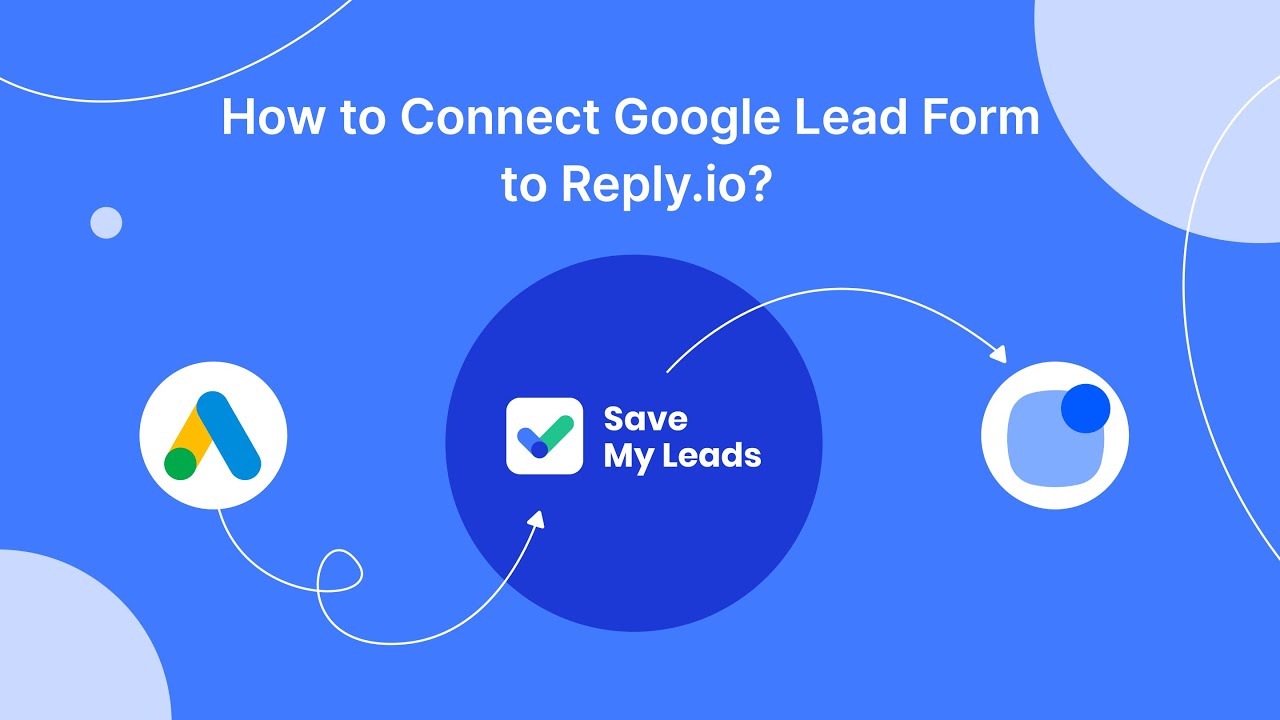 How to Connect Google Lead Form to Reply.io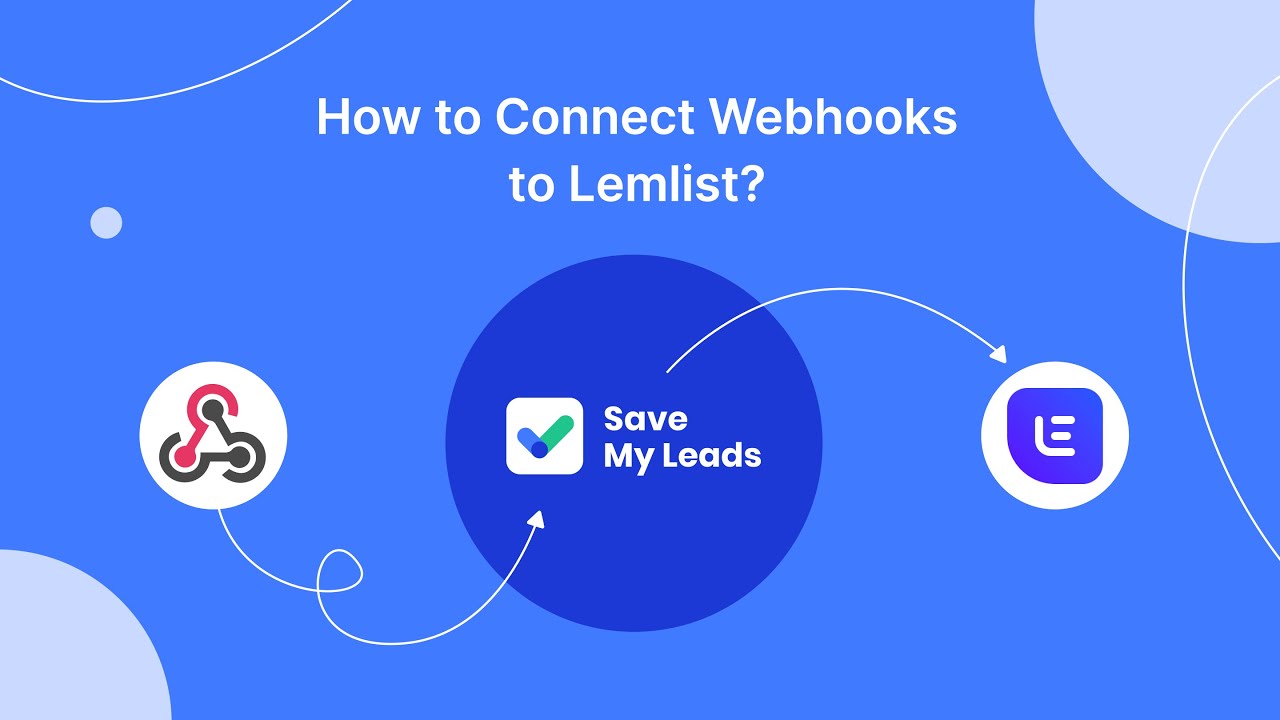 How to Connect Webhooks to Lemlist
They help the bot maintain a meaningful and interesting conversation. In addition, thanks to correctly selected leading questions, you will be able to get the most detailed and informative answers.
The more accurate and relevant the hints are, the higher the quality of the answers provided by the bot will be.

With their help, you will be able to speed up and optimize your work with ChatGPT, reducing the number of requests to the required minimum. The more clearly you formulate your first request, the less you will have to ask the neural network again.

Bot algorithms tend to self-learn based on the information sent to them. Therefore, the best prompts for ChatGPT help it improve and expand its potential, which will positively affect the level of subsequent answers.

8 Tips for Creating Powerful Prompts
Now that you've got the basics about the ChatGPT smart bot and how it works. It's time to move on to the best prompts. Our tips will help you get an effective result when interacting with the bot.
#1 Determine the purpose and essence of the conversation
Before you start compiling ChatGPT prompts for marketing or other tasks, you should clearly define what goals you want to achieve through communication and what its essence should be. Do you need to get an answer to a question/questions, share your feelings/thoughts, or are you just looking for an interlocutor for a casual conversation? By defining the purpose and essence of the interaction, you can create the most specific and capacious hint that will help you achieve your goals in the shortest possible time.
#2 Write clearly and unambiguously
Make sure your request is understandable to ChatGPT, as this is the only way it can provide you with the most relevant response. There is no need to use jargon or ambiguous language that will cause confusion and misunderstanding for the neural network. Try to formulate your request in a way that is as clear and concise as possible. For this, select only those expressions and terms that are most directly related to the topic of interest to you.
#3 Compose ChatGPT-prompts with a complete thought
Do not write too vague, open or broadly interpreted queries. Inexperienced users often compose them, hoping to get a more detailed answer from the bot, but as a result, they are disappointed. After writing a hint, do not rush to immediately send it to the neural network. Read and think over each sentence several times. Make sure that it clearly shows the essence of the request, there are no ambiguities, and all information is presented clearly.
#4 Start your query with specific action words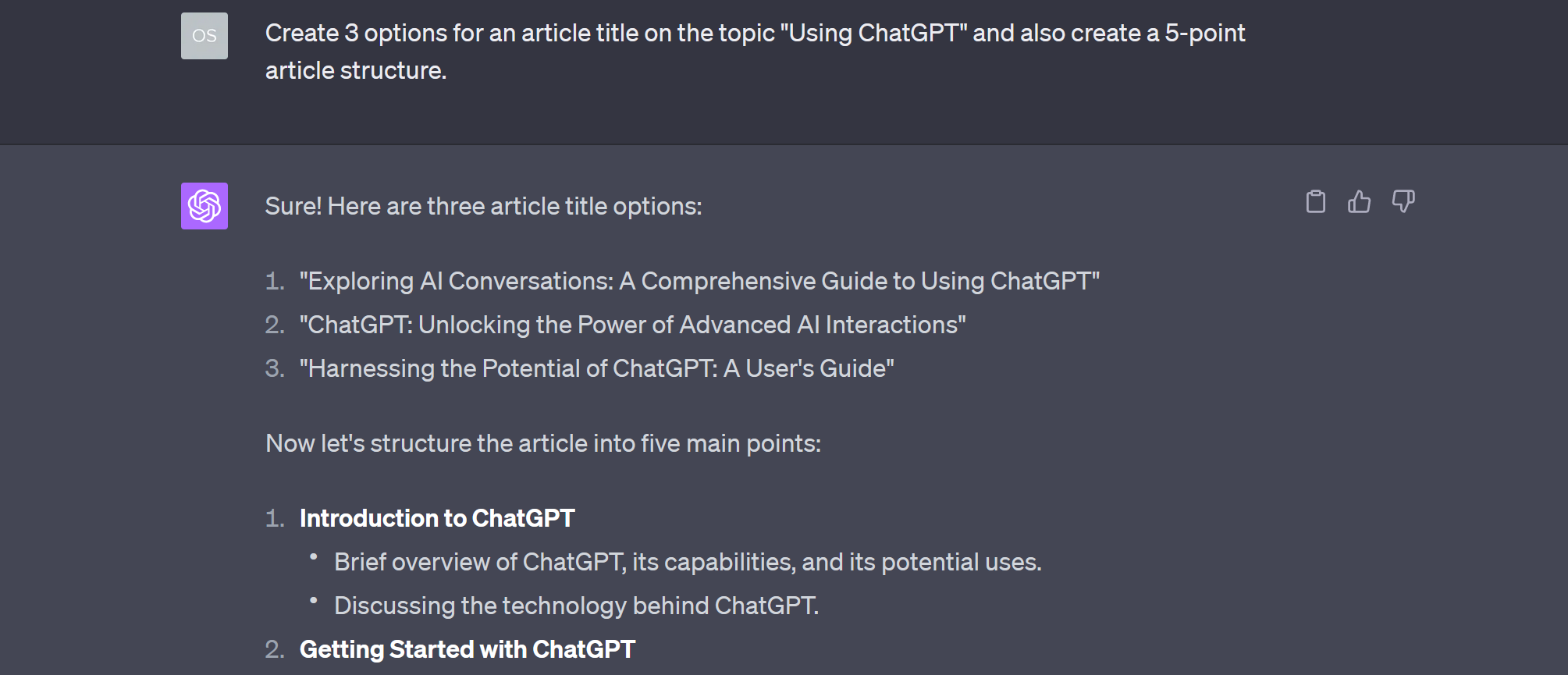 If you want to quickly get along with AI and create amazing ChatGPT prompts with ease, we recommend putting action words at the beginning of the prompt. Remember that they should be directly related to its topic and essence. For example, "create", "write", "find", "make", "generate", instead of "can you..." and the like. Please keep in mind that you are not communicating with a person, but with a neural network, so it makes no sense to decorate your speech with beautiful phrases for politeness. Such lyrical digressions will only confuse the bot and may negatively affect the quality of its answer.
#5 Follow the context
If you want to create really effective and interesting ChatGPT prompts, for this, you should fill them with the necessary context. This means that your request must be a complete text in terms of meaning. All its phrases and sentences should consistently reveal the topic and convey the idea that you would like to convey to the chatbot.
#6 Use roles and references
You can ask the neural network to try on a role to help it dive deeper into the topic you need. For example, if your request is related to the topic of marketing, at the beginning of the request it is useful to invite the neural network to introduce itself as an expert marketer and only then describe your question, task or problem to it. Another useful move is to specify in the request references to the person you are interested in, style, era, trend, and so on.
#7 The quotation marks will help you to specify the query
Adding quotes is a useful tip to help you create ChatGPT awesome prompts. It should be remembered that it is not necessary to enclose everything in quotation marks, but only the very essence of the request. For example, if you need to prepare an essay on the topic of content marketing, it is advisable to give the bot the following command: write an essay on "content marketing".
#8 Specify the desired volume of the answer
If you need text of a certain length on a given topic, be sure to note this in your request. For example, ChatGPT prompts example "write a 300-word online marketing text" contains all the necessary instructions and will help the bot fulfill your wishes with maximum accuracy.
Common Mistakes and How to Avoid Them
Users often make common mistakes when working with ChatGPT, which reduces the quality of the responses they receive. Here's what to avoid when preparing queries:
Overloaded requests. In this sense, it is significant to strike a balance, since overloading a request with an excess of information can be no less harmful than a lack of information. It is necessary to provide the neural network with enough data so that it can understand the essence and context of the request. On the other hand, too informative requests often confuse the bot, forcing it to generate the same vague and inaccurate answers. Therefore, try not to overload them with unnecessary details or instructions.
Ambiguity and jargon. Good ChatGPT prompts are always obvious, understandable, and unambiguous. Unlike a person, the neural network is not trained to understand ambiguous and allegorical expressions. Therefore, such techniques should be avoided when compiling queries. Knowing about this error, you will noticeably improve the quality of the results received from the bot.

Open or vague requests. Sometimes users compose open-ended questions to get more detailed answers. However, this is far from the best technique, which can confuse the algorithm and prevent it from correctly understanding what you want from it. Therefore, experts recommend avoiding such a mistake, instead making complete requests with a clearly traceable essence and context.

Conclusion
Preparing powerful prompts for ChatGPT is a significant and useful skill. With it, you will be able to expand the capabilities of a smart AI-enabled chatbot. They do not require any special knowledge, skills, or tools. You just need to stick to those simple ChatGPT tips that we have introduced in this article. In general, quality queries for neural network should be concise, clear, and informative. It is recommended to start them with action words. You can also use tricks in the form of examples, references, quotes. It is advisable to avoid open/incomplete requests, ambiguities, and jargon. By following these guidelines, you will noticeably expand your ChatGPT skills and begin to use it more effectively to solve your problems.
***
You probably know that the speed of leads processing directly affects the conversion and customer loyalty. Do you want to receive real-time information about new orders from Facebook and Instagram in order to respond to them as quickly as possible? Use the SaveMyLeads online connector. Link your Facebook advertising account to the messenger so that employees receive notifications about new leads. Create an integration with the SMS service so that a welcome message is sent to each new customer. Adding leads to a CRM system, contacts to mailing lists, tasks to project management programs – all this and much more can be automated using SaveMyLeads. Set up integrations, get rid of routine operations and focus on the really important tasks.