Emerging in the mid-1990s, social networks have forever changed the Internet. They have deeply penetrated into users' everyday lives and now cover half of the world's population. Many people use them daily. One would think that the ability to communicate with relatives, friends, hundreds of acquaintances, and thousands of strangers, exchanging content with them literally 24 hours a day, has numerous advantages. However, besides the undeniable pros, traditional social networks have serious drawbacks, which have significantly worsened over the last few years.
Periodically occurring leaks of confidential data, censorship of content, and violations of user privacy – all this has happened with almost every major social network. For example, Facebook, Instagram, and Twitter have repeatedly been involved in such scandals. Abandoning the old model and moving to a new level – to decentralized social networks (DSNs) – can solve these problems. In our article, we will consider what they are, what the principle of their work consists of, and how they are capable of overcoming the difficulties that centralized platforms face. In addition, we have prepared a selection of the 5 best decentralized social networks of 2023 for you. Perhaps one of them will become your new virtual habitat.
What is Decentralized Social Media?
A decentralized social network is a web environment where users interact with like-minded people and share content. That is, in essence, they do the same things on traditional platforms with centralized management. The main difference between decentralized social platforms and traditional ones is that they are based on blockchain, the next-generation Internet technology Web 3.0, which, in principle, does not provide for the presence of a central authority. They are hosted on independent servers (nodes) connected through a peer-to-peer network. This means that no private company or any governmental institution can control them, which is not the case with classical social platforms that are subject to such supervision.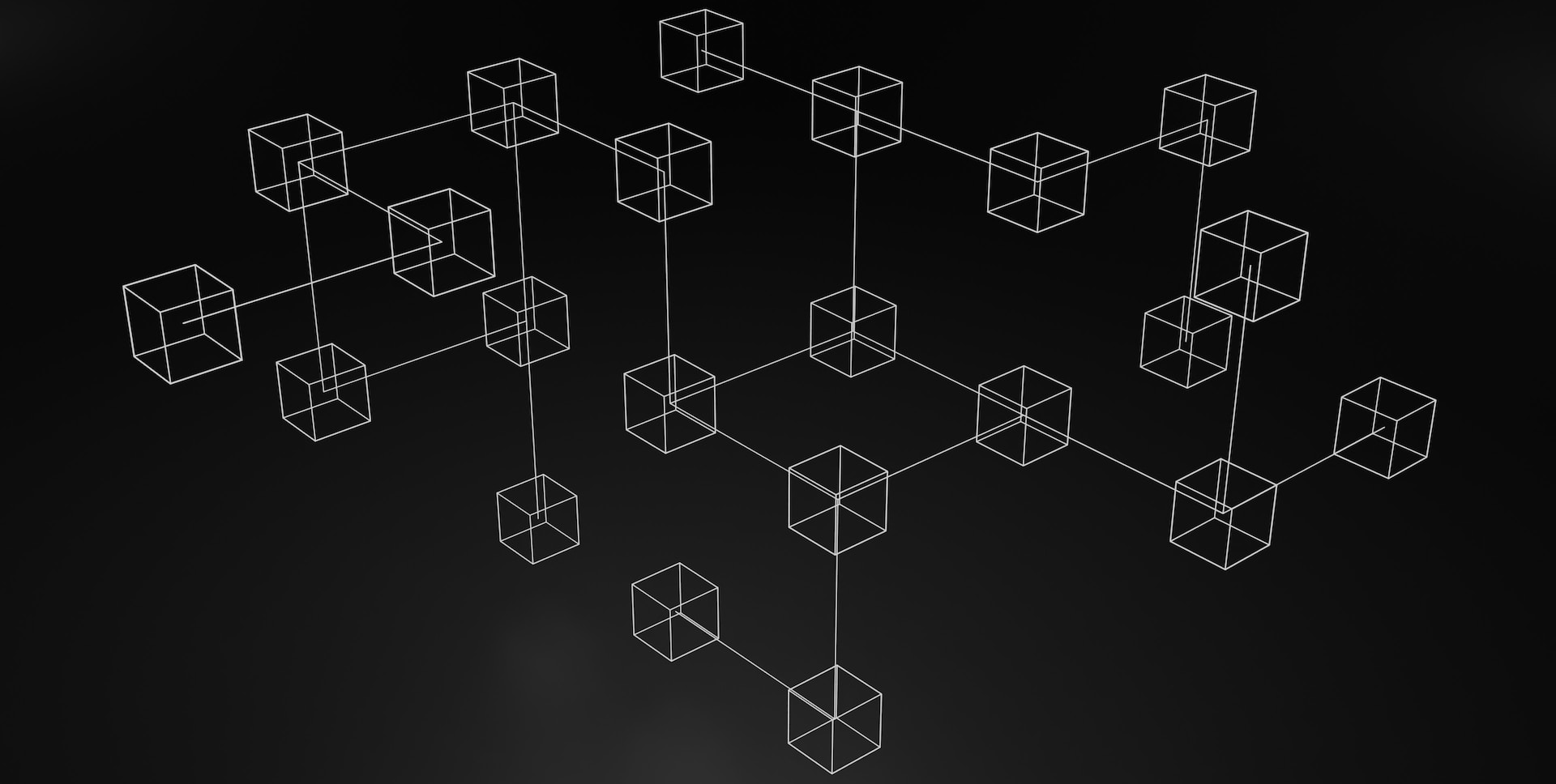 Thus, a decentralized social media is an ecosystem with an architecture that does not have a central point for managing information and its distribution. All users' personal data and the content they upload to the platform do not go through a central server or a group of servers controlled by a single company. Personal information remains within the system and does not leave its boundaries without the owner's consent, and the content created and uploaded to the platform is preserved and transferred to other users according to the P2P model.
Distinguishing Characteristics
The security of confidential data is a weakness of traditional platforms. Placing sensitive information on centralized servers exposes it to a high risk of hacker attacks and, consequently, leaks. Blockchain-based social networks provide reliable protection for user data. Methods such as cryptography and distributing information among several independent nodes are used for this.
Among other distinguishing features of decentralized social media platforms are the advocacy of free speech and the absence of censorship. Their users create content and share it on the network without any moderation. There are no administrators authorized to delete published materials. Any manipulations with them are inaccessible even to the authorities; they cannot interfere by correcting its content or blocking it. Moreover, with DSNs, a third party cannot collect personal data and sell it. This is technically impossible.
The issuance of content in the feed for viewing on traditional and decentralized networks also differs radically. On platforms developed based on the blockchain, users themselves choose what they want to see. They do not get an endless stream of paid publications dumped on them, as usually happens on centralized platforms, and their personal data is not sold to advertisers.
Another notable feature of DSNs is the use of fungible and non-fungible tokens (NFTs), as well as cryptocurrency payments for content monetization. This is an entirely different method of making money, having nothing to do with centralized networks, where users get nothing for their content; all the profit goes to the platform owners. Here, the interaction of readers or viewers with your publications will bring income directly to you.
Advantages and Disadvantages
Decentralized social networks can solve many problems that traditional platforms (Facebook, Twitter, YouTube, and the like) face today. However, this does not mean that they consist solely of advantages and are devoid of disadvantages. To have a complete understanding of DSNs, we suggest familiarizing yourself with their strengths and weaknesses.
High level of user security and reliable protection of their confidential data.
Personal control of personal information and distributed content. In DSNs, the users take care of this themselves.
Decentralized management. Important decisions directly related to the platform's development are made by a decentralized autonomous organization (DAO). It does not have a traditional hierarchy, is managed by smart contracts, and operates transparently.

Fair monetization. Content creators use alternative ways of monetization (for example, tokens) and do not rely solely on income from advertising and paid publications.

Absence of censorship. DSNs provide a platform for self-expression for all those who wish and do not impede freedom of speech. After publishing any material, the author alone has the right to edit or delete it.

Problems with the user interface. Blockchain-based social networks can hardly be called intuitive. This disadvantage repels users and impedes large-scale implementation.
High competition. Large centralized networks have captured the market. Under such conditions, attracting new users is extremely problematic.

Market volatility. Many decentralized platforms are closely linked to cryptocurrencies. Their rate fluctuations and periods of prolonged asset price decline ("bear markets") can devalue monetization.

Freedom of speech. This criterion is both an advantage and a disadvantage. The absence of any content moderation can contribute to the proliferation of negative network phenomena such as hate speech and cyber blackmail.

The Best Decentralized Social Media of 2023
Social networks, developed based on blockchain technology, are becoming increasingly popular. Today, dozens of decentralized social platforms, counting millions of users, exist and are actively developing. The further improvement of technologies and the widespread dissemination of Web 3.0 are predictably leading to the expansion of the capabilities of existing DSNs and the emergence of new ones. Therefore, we recommend that you start studying their functionality and getting used to them right now. To simplify your task of choosing a platform, we offer a selection of the five best decentralized social networks.
Mastodon
Platform support: iOS, Android, macOS, Linux, BSD, Windows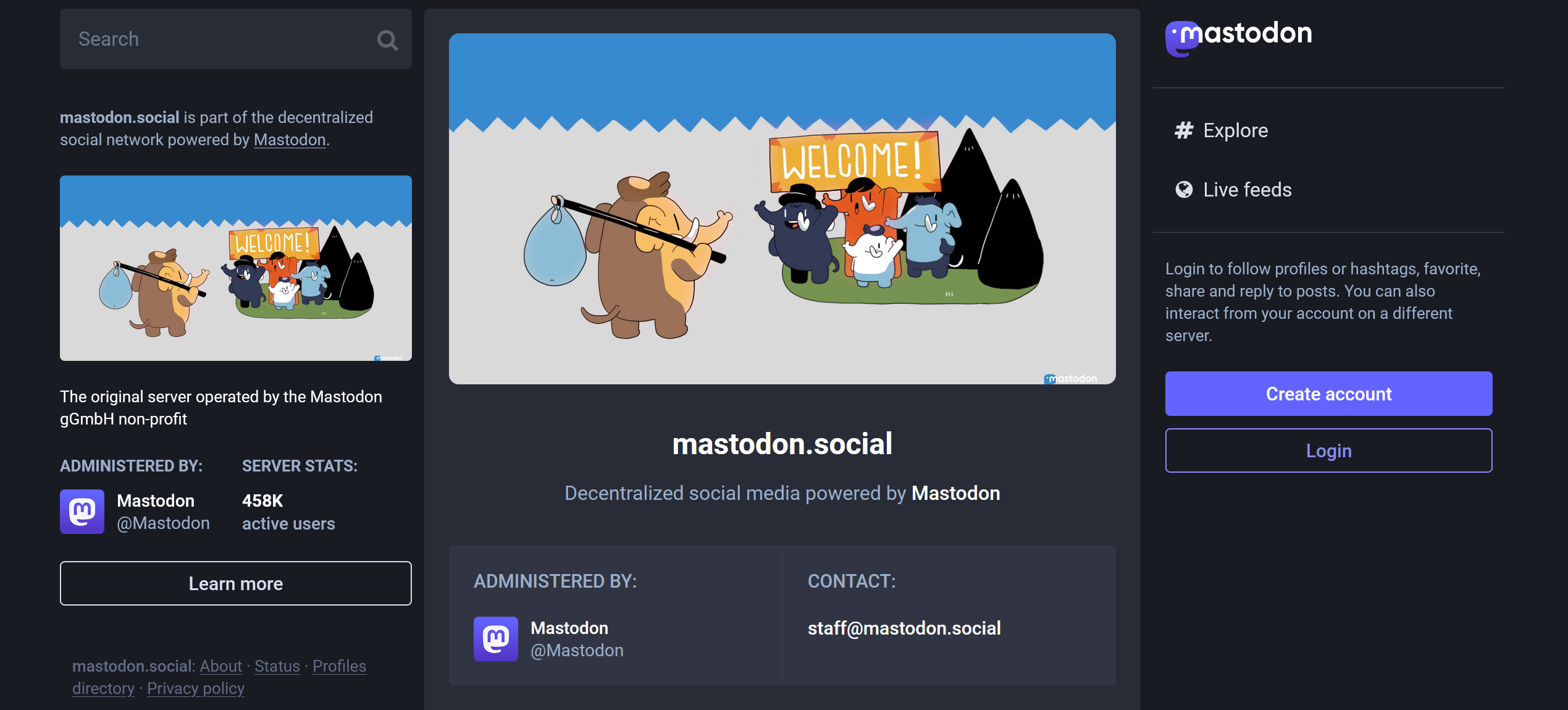 We offer you a small Mastodon social media review. It was one of the first decentralized social networks, and over time, it has become one of the largest and most popular. Mastodon is an open-source microblogging platform similar to Twitter. It operates within the Fediverse system and consists of several interconnected servers, referred to as instances. Each user can choose the most suitable instance that best matches their preferences. The network is multimedia; it supports text, images, GIF files, audio, and video.
Mastodon's interface is very similar to Twitter's. Users also post short posts ("toots") here, which can be discussed in the comments, saved as favorites, and forwarded to their readers. The feed is filled on a chronological basis, without the involvement of any algorithms.
The main emphasis of this social network is on the protection of the user's personal data and their ability to fully control the content they publish and view. The platform allows for detailed and flexible customization of privacy and filtering settings. On Mastodon social media, you can set up your own personal island on the internet on your own server, which only you will manage and moderate.
Lens Protocol
Developer: Stani Kulechov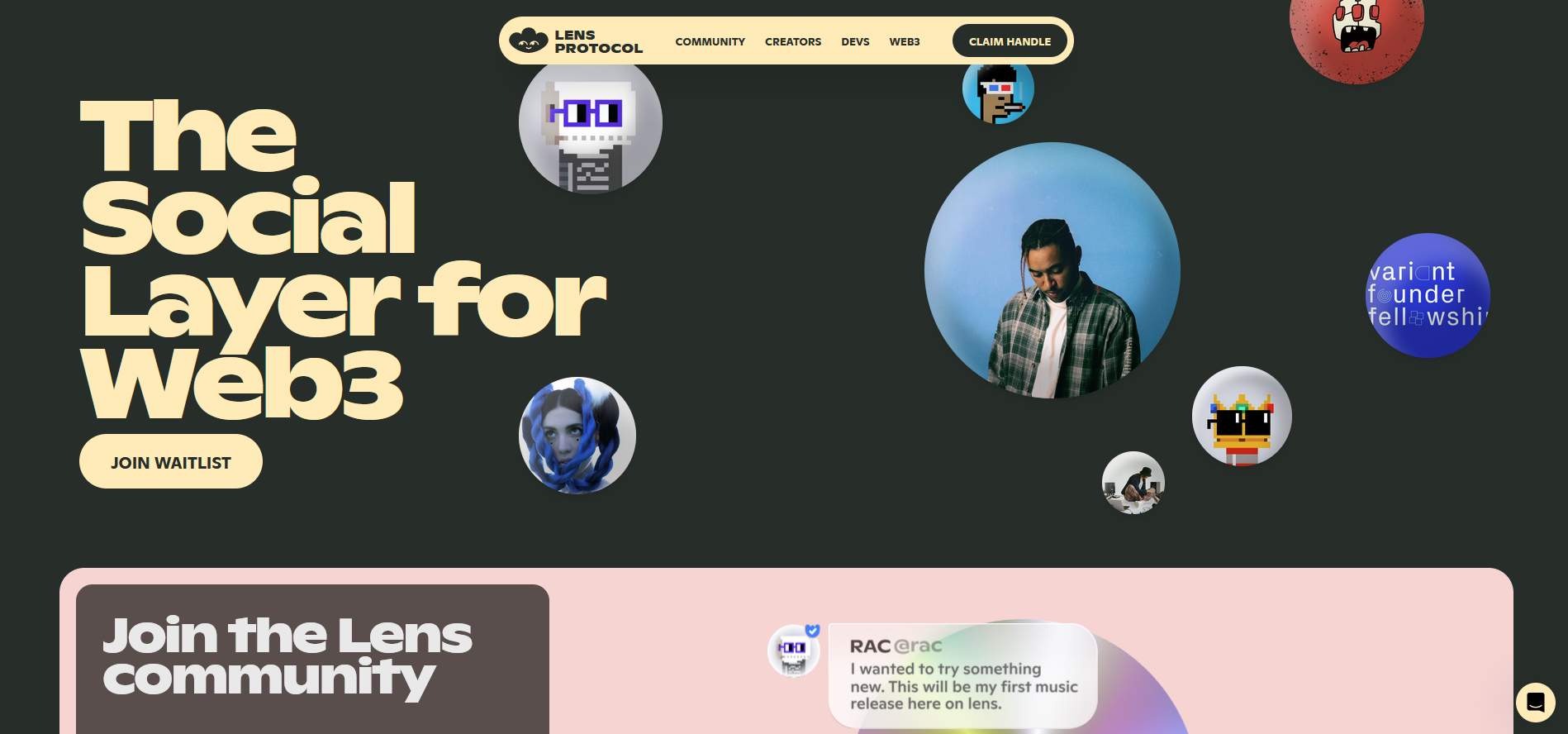 Lens Protocol is not just a new-generation Web 3.0 social network. It's a whole infrastructure based on blockchain technology, NFTs, and the social graph (a system in which people and the connections between them are key elements). On its base, you can create advanced decentralized platforms. Essentially, it's a "birthplace" for new DSNs. One of its important features is the transfer of the architecture of traditional social networks and the best user experience gained from them into a decentralized environment.
Connect Facebook Lead Ads to CRM, Email, SMS & Spreadsheets
Use SaveLeads to connect Facebook to different apps. Over 120+ ready-made integrations available now
Automate the work with leads from the Facebook advertising account
Empower with integrations and instant transfer of leads
Don't spend money on developers or integrators
Save time by automating routine tasks
Test the work of the service for
free
right now and start saving up to 30% of the time!
Try it
Lens Protocol is developed on the Polygon blockchain platform using the proof-of-stake (PoS) security algorithm. The creation of a user profile here is accompanied by the generation of a non-fungible composite token (NFT), which serves as a storage for published materials, comments, reactions, and reposts, and is linked to a cryptocurrency wallet address. Generated NFTs can be collected or sold. Users can independently decide who will see their creativity and interact with it through tokens.
The Lens Protocol network gives participants the opportunity to create content and distribute it, read and watch other participants' publications, leave comments and likes on them join communities, and participate in various kinds of events. The platform has a special reward system that provides cryptocurrency payments to Lens token holders for creating high-quality content and distributing it. You can monetize your creativity here by setting a fee for access to publications and setting up subscriptions.
Odysee
Launch date: December 2020
Platform support: Windows, macOS, Linux, Android, iOS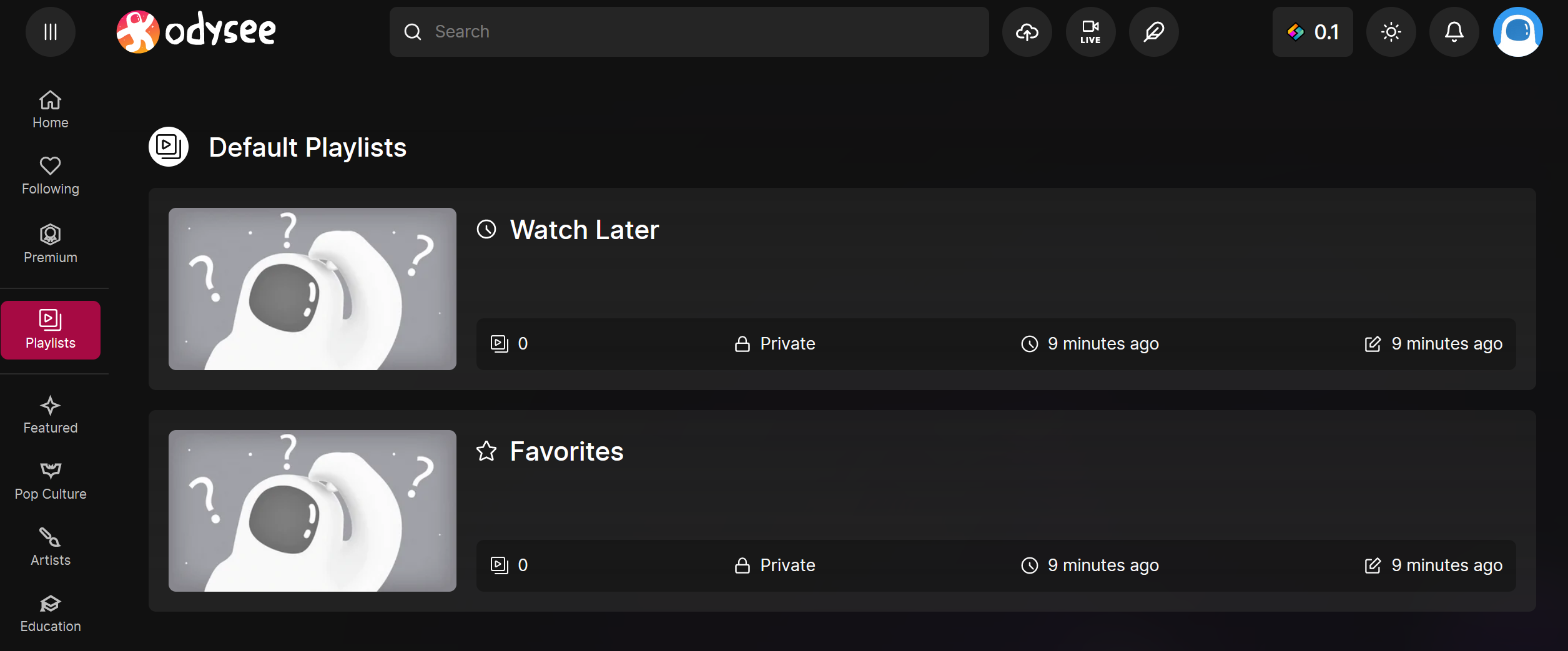 Odysee is an open-source, decentralized social media platform for posting and distributing videos, positioning itself as an alternative to the popular video hosting platform YouTube. It was developed based on the LBRY blockchain network, which allows content creators to earn tokens without the control of any central authority and with virtually no censorship. However, there is light content moderation in Odysee: content involving pornography, terrorism propaganda, and other forms of violence is excluded. However, even after exclusion, access to the videos can still be obtained as they remain in the data storage of the blockchain platform.
Odysee's interface is almost a clone of YouTube. Its users similarly upload videos to their personal channels. Their viewers react to what they see with likes and comments. The homepage presents the most trending thematic categories of videos. However, despite the outward similarity, the internal differences from YouTube are quite significant:
Data exchange in Odysee is peer-to-peer and distributed across the network, while YouTube stores all videos uploaded to the platform on centralized servers.
Odysee uses open-source software managed by publicly available developers, not tech giants.

User personal data is kept safe; the extensive, distributed, transparent, and easily traceable network ensures security.

One of Odysee's distinguishing features is its content-earning model. This social network provides three options for monetization:
Income for confirmed views of videos by users with verified accounts (payment is credited in the form of LBRY credits - LBC).
Tips from viewers.

Payment for promoting a site or app.

Many people use Odysee as a backup library of video materials. For bloggers who have been banned from YouTube for various reasons, this network is one of the most attractive alternatives.
PixelFed
Launch date: December 2018
Developer: Daniel Supernault
Alternative to: Instagram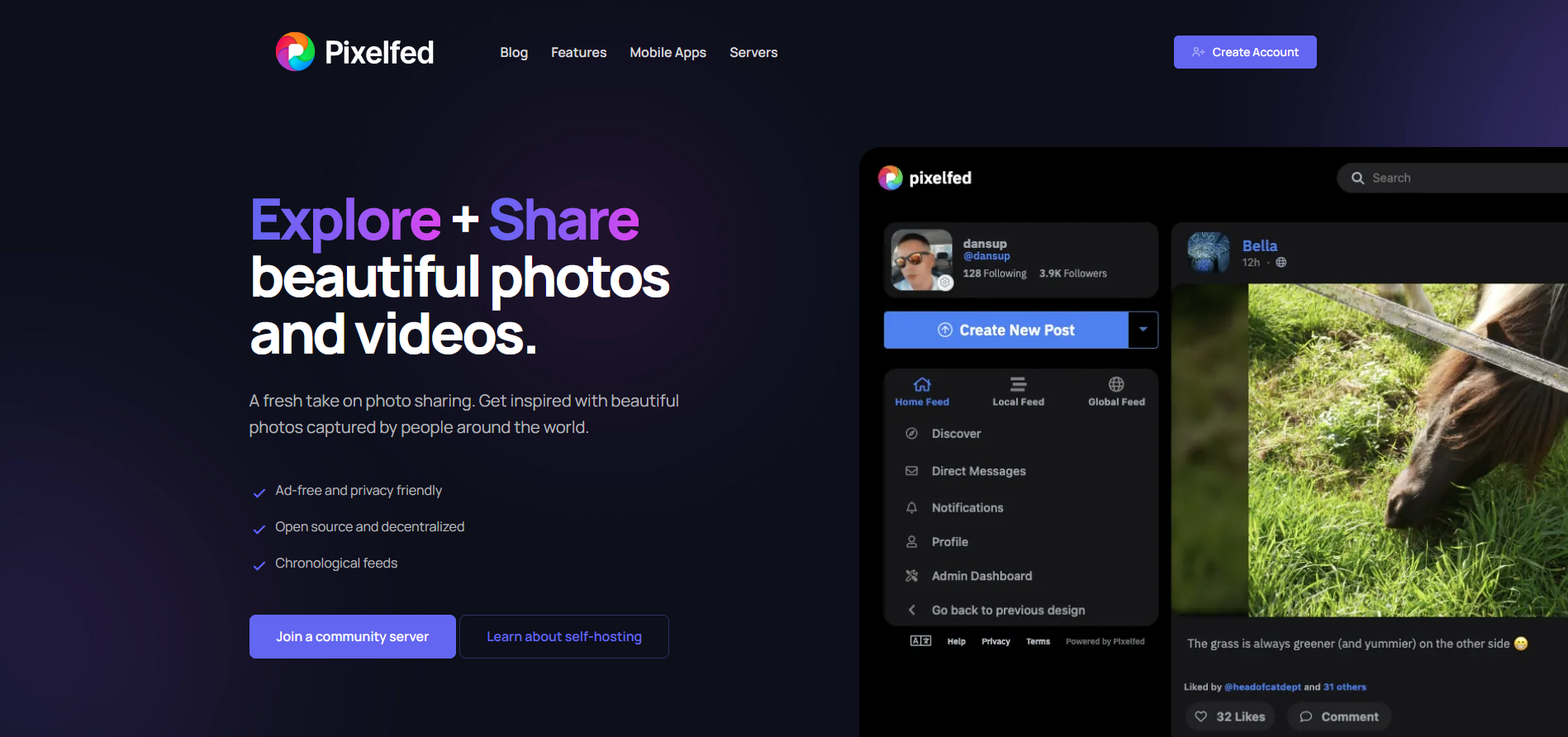 PixelFed is free software designed for deploying federated social networks focused on photo content sharing, and, at the same time, a decentralized social network serving as an alternative to Instagram. The PixelFed platform is part of the Fediverse. It has no main server, as it consists of many nodes that are independent of each other. Communication between them is carried out through the open ActivityPub protocol.
PixelFed's functionality largely matches that provided by Instagram. The only exceptions are Stories and Reels, which are not available here. Users' publications are arranged in a feed in chronological order. Before posting a photo, you can edit it with a range of filters, add a caption for people with poor vision, and add a tag warning of 18+ content. On the user's personal page, the images are arranged in rows of three photos each. By hovering the cursor over any of them, you can see how many likes and comments they have gathered.
If desired, the user can convert the personal account into a closed format, making it private and thereby enhancing confidentiality. Then their content will only be available to select individuals. Moreover, the network provides the possibility to hide your page from search engines and not show the number of subscriptions and subscribers in the profile.
Bluesky
Launch date: February 2023
Platform support: iOS, Android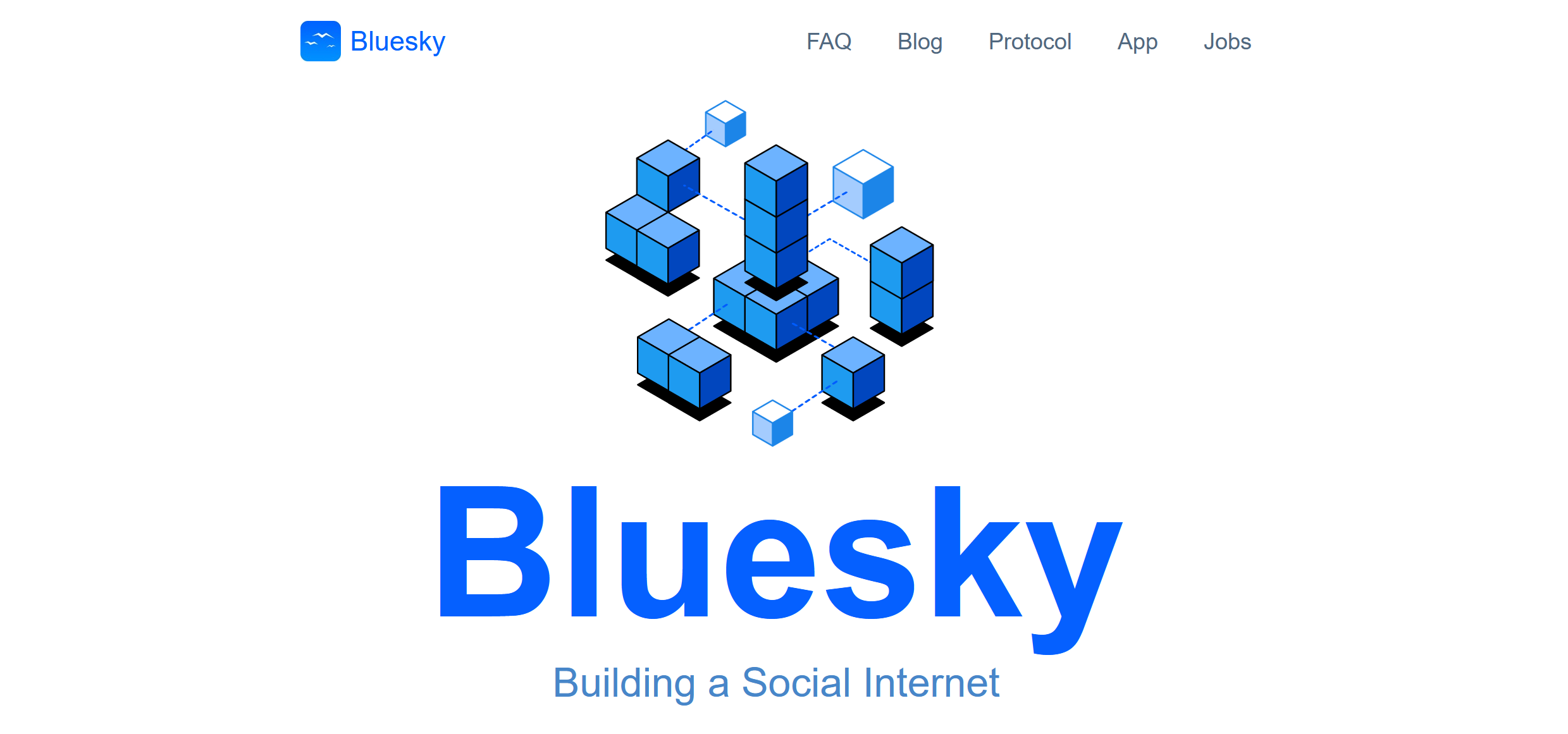 Bluesky decentralized social media is a novelty. This federated microblogging service with open-source code is now considered one of the serious competitors to Twitter. The main purpose of the platform is to create and distribute short publications. The feed here is the same as on Twitter, with an infinite timeline. The functionality also partially duplicates what is offered by Elon Musk's social network. Here, you can find other users, follow their updates, create text content, and add media files.
Bluesky operates on the Authenticated Transfer Protocol (AT Protocol). Its foundation is based on four main ideas: algorithmic, account mobility, interaction, and performance. It allows users to quickly and easily transfer their profile data to another service provider without losing content or contacts, as well as manage the visibility of content in the feed more effectively.
Moreover, Bluesky users can independently set a comfortable mode of interaction with the social network, in particular, by choosing recommendation algorithms. The developers plan to add the ability to choose additional schemes for blocking unwanted contacts and content. The management of Bluesky decentralized social media emphasizes that the main goal of its creation is to allow users to decide for themselves what to do on the social network and what to watch there.
The Future of Decentralized Social Networks
Traditional social networks today are mired in serious problems. Their users suffer from censorship, privacy breaches, and monetization restrictions. A potential way out of the situation is decentralization. Some major social platforms are already not only considering the prospects of this model, but are also taking the first steps towards Web 3.0. For example, the Reddit network has announced the introduction of community points, which are ERC-20 tokens. Users can earn these for posting high-quality content and making a valuable contribution to the development of the online community. To implement this, Reddit started working with the Arbitrum protocol, which was created to increase the speed and scalability of Ether (ETH) cryptocurrency transactions. Twitter, in turn, has announced support for NFTs. Its users have been given the ability to connect their crypto wallets and display NFTs as profile pictures. The Meta company is also not lagging and is conducting experiments with NFTs on Instagram.
The development and global spread of decentralized social media apps will likely continue in the future, gaining momentum. The era of Web 3.0 will gradually replace Web 2.0, becoming our new reality. This is not surprising, as today more and more users are scrutinizing control over personal data and compliance with privacy on the network, as well as looking for ways to monetize their content on their own terms. A high level of personal data protection, the absence of censorship, and support for freedom of speech are advantages that will contribute to the further scaling of decentralized social networks and the growth of their popularity.
***
You probably know that the speed of leads processing directly affects the conversion and customer loyalty. Do you want to receive real-time information about new orders from Facebook and Instagram in order to respond to them as quickly as possible? Use the SaveMyLeads online connector. Link your Facebook advertising account to the messenger so that employees receive notifications about new leads. Create an integration with the SMS service so that a welcome message is sent to each new customer. Adding leads to a CRM system, contacts to mailing lists, tasks to project management programs – all this and much more can be automated using SaveMyLeads. Set up integrations, get rid of routine operations and focus on the really important tasks.