The e-commerce industry is one of the most competitive. It has seen strong growth since the late 2010s as more people view tedious shopping as a thing of the past and turn to online shopping. Companies that occupy this niche need to be as active as possible and constantly develop to attract consumer attention and capture market share. If you slow down a little, you will instantly be surpassed by more agile and technologically savvy competitors, among whom there are quite a few newcomers gushing with valuable ideas and enthusiasm. New startups reach the top of their industry. The key to this success is their adoption of revolutionary business models, technologies and exciting innovations. In our article, you will learn about the latest trends and the 7 best e-commerce startups of 2023. We recommend that aspiring businessmen, investors and all those who are seriously interested in this topic observe their activities.
E-Commerce Trends 2023
Business does not stand still for a second. One of the main conditions for its successful existence is constant development. Of course, this also applies to e-commerce startups. To keep up with the competition and satisfy the changing preferences of their target audience, they need to closely monitor the latest trends and implement them quickly.
Mobility. Almost everyone who shops online has a smartphone. By paying attention to the mobile optimization of an online store or trading platform, you can bypass some of your competitors in organic search results.
Livestream purchases. To attract an audience, e-commerce startups can use the interactive format of stream shopping. Demonstrations of products during live video broadcasts stimulate sales. In addition, the buyer can ask anything about the product live and receive personalized recommendations. The livestream mode allows you to increase customer engagement and ensure an increase in conversions.
Social commerce. If you connect an e-commerce platform with social networks, you can significantly improve sales figures. Shopping features built into social platforms (Instagram Checkout is one example) make it easy to promote and sell products directly to their users. Using this approach shortens the customer journey and also leads to increased loyalty and conversions.
Personalization. Adapting the products and services offered to the needs and preferences of each client will always be in trend. Entrepreneurs should analyze their customers' data (for example, purchasing behavior and browsing history) to create individual recommendations, personalized email offers, and targeted advertising campaigns for them.

Voice search. According to research from Narvar, approximately half of shoppers today use voice search to browse products on online shopping platforms. 36% of consumers use voice to add their favorite products to their Favorites category, saving them time spent using a mouse and keyboard. Statistics show a steady increase in the demand for voice search. This trend is expected to continue in the future.
AI assistants. AI bots that search for products and select a specific product based on a user's request are no longer a novelty. They enter our digital lives as a full part of them. The introduction of artificial intelligence into e-commerce platforms facilitates and optimizes the interaction of sellers with buyers, and also significantly increases the convenience and comfort of shopping. Without integrating AI technologies into the marketplace, it will be extremely difficult for a startup to withstand increasing competition.
Environmental friendliness and social responsibility. Today, there is an increase in consumer demand for environmentally friendly products. The percentage of environmentally conscious buyers who prefer products in the "zero waste" category or with minimal "harmful load" is increasing. In addition, there is a trend toward social responsibility in business. If a company cares about protecting the environment or is involved in charity, it receives a "plus in karma" from clients who profess the same values and, accordingly, a competitive advantage.

Now we invite you to get acquainted with the seven best ecommerce startups. Ingenious business strategies and the adoption of cutting-edge technology have helped them take online shopping to the next level.
MarqVision
Location: Los Angeles, California (USA)
Founders: Mark (Insup) Lee
Funding: $20 million (Series A)
Investors: DST Global, Softbank Ventures Asia, Atinum Investment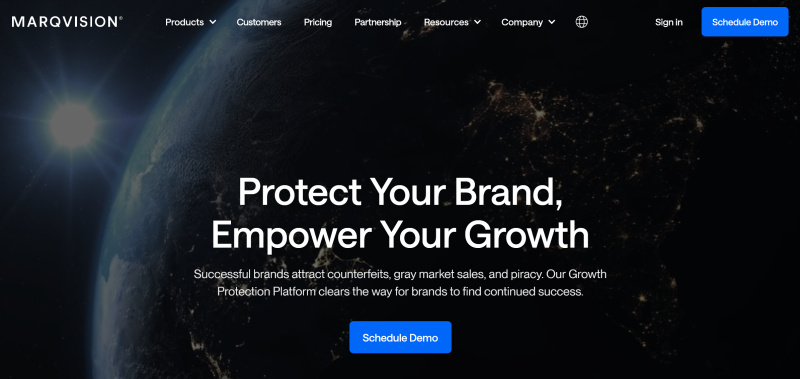 MarqVision is one of the most progressive ecommerce AI startups. This service reliably protects the brand by automatically detecting and removing counterfeit goods from trading platforms (Alibaba, Amazon and others) in 120 countries. It works around the clock, without breaks and weekends. Detection of counterfeits on the Internet occurs through image recognition and natural language processing technology. The process consists of three stages:
Detection.
Report.

Analysis.

Artificial intelligence recognizes images and performs semantic analysis of product descriptions. This makes it possible to quickly detect fakes. Then special software processes large arrays of lists of found counterfeit goods and generates reports, after which messages are automatically sent to trading platforms about the need to remove them. The collected data can be analyzed to provide valuable information that can be used for both marketing purposes and legal proceedings.
Whatnot
Location: Los Angeles, California (USA)
Funding: $260 million (Series D)
Investors: Y Combinator Continuity Fund, DST Global, Capital G, Andreesen Horowitz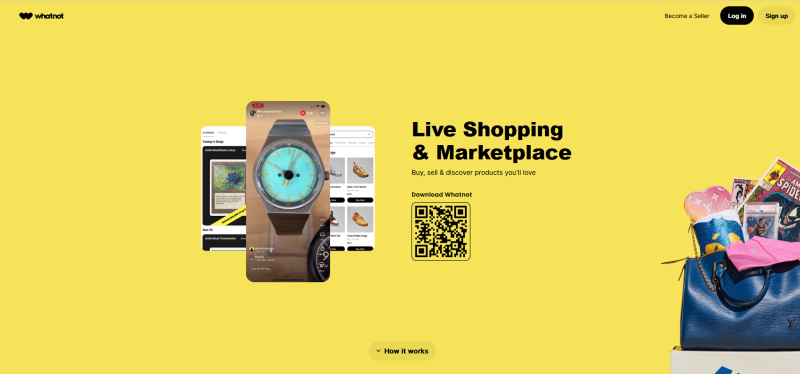 Whatnot is one of the most popular streaming marketplaces, where the sale and purchase of goods take place live in an auction format. If you've never seen such platforms before, try to crossbreed Twitch with eBay in your imagination. This will give you a rough idea, but it is better, of course, to go to this site to see everything with your own eyes and satisfy your curiosity. The founders of the startup relied on active sales, supplemented by gambling, carried out live, and it turned out to be winning. This format appealed to many buyers and sellers.
Today, Whatnot is one of the top ecommerce startups. This platform sells products in more than 50 thematic categories: collectibles (numismatics, NFTs), clothing, shoes, toys, video games, movies, jewelry, and so on. The company started with a small and not particularly remarkable application for the resale of collectible Funko Pop figurines. Its first "office" was located in a Los Angeles garage. When the COVID-19 pandemic began, the founders of the startup considered live sales a promising commercial area and connected with this opportunity, in addition to expanding their range with trading cards and comics. The decision turned out to be successful. Whatnot currently employs over 300 people and is valued at $1.5 billion.
Deliverr
Location: San Francisco, California (USA)
Founders: Harish Abbott and Michael Krakaris
Funding: $250 million (Series E)
Investors: Tiger Global Management, GLP, Alumni Ventures, Activant Capital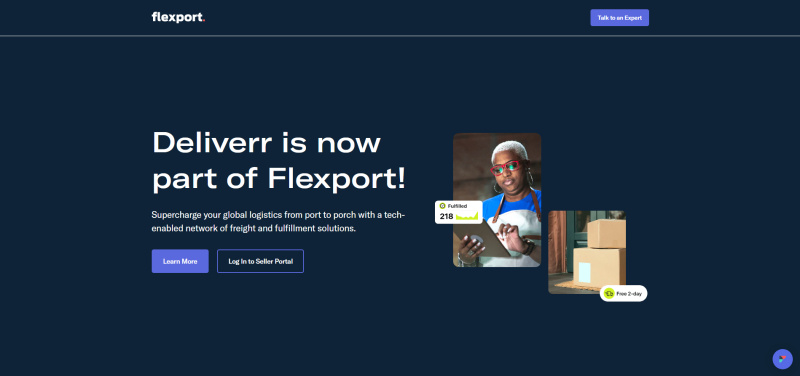 Deliverr is a startup focused on increasing the speed of processing customer orders and deliveries. Thanks to it, any company can adequately compete with well-known trading platforms (for example, Amazon Prime) in terms of delivery times. Deliverr can provide very fast (1 to 2 days) delivery for online stores and retail businesses, as it rents warehouses in different US states. Optimizing the system for fulfilling customer orders and using AI algorithms to calculate the expected number of orders in a specific region helped speed up delivery without increasing its cost. Having determined this indicator, you can order the shipment of the required volume of inventory to a warehouse in this particular area. For example, if demand for your product is higher in Arizona than in Illinois, Deliverr will move more inventory to the warehouse closest to Arizona.
In 2020, the volume of orders on Deliverr increased six times compared to 2019, and in the spring of 2021, the startup managed to earn an incredible $170 million. This placed it among the most promising e-commerce platforms. Large companies became interested in such a successful project. In May 2022, Deliverr was acquired by the Canadian company Shopify, which paid $2.1 billion for it (the settlement was made in cash and shares). In June 2023, the startup changed hands again. American logistics corporation Flexport announced the successful acquisition of the Shopify Logistics division, of which the Deliverr service was part.
Clubbi
Location: Rio de Janeiro (Brazil)
Connect Facebook Lead Ads to CRM, Email, SMS & Spreadsheets
Use SaveLeads to connect Facebook to different apps. Over 120+ ready-made integrations available now
Automate the work with leads from the Facebook advertising account
Empower with integrations and instant transfer of leads
Don't spend money on developers or integrators
Save time by automating routine tasks
Test the work of the service for
free
right now and start saving up to 30% of the time!
Try it
Founders: Alexandre Farber, João Macedo, Marcos Adler
Funding: $12 million (Series A)
Investors: ALLVP, Valor Capital Group, ONEVC, NFX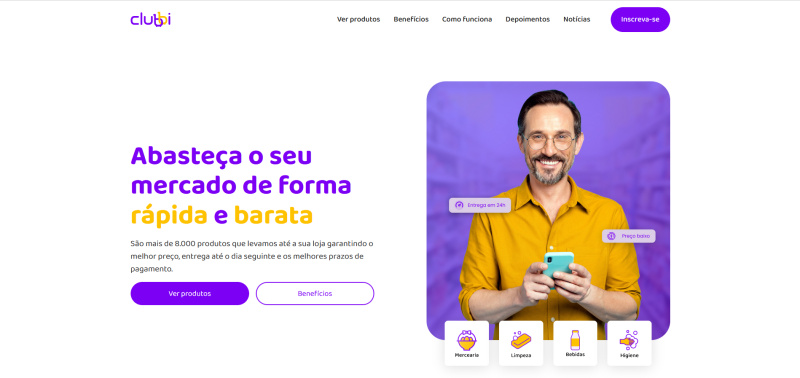 Clubbi is a B2B e-commerce platform that gives small businesses (retail food retailers with a small turnover) the opportunity to order goods online. This startup takes B2B relationships to the next level by offering innovative technologies that are changing the way small stores supply and manage products. Clubbi connects food suppliers with local markets and small shops in the same area, providing them with a platform for mutually beneficial cooperation. Here, retailers can buy almost everything they need for their retail outlets at very competitive prices, as well as take advantage of the 24-hour delivery service. The site offers over 8,000 product items. The order is delivered to the buyer within 24 hours from the moment it is placed. Other advantages include the absence of minimum order volume requirements and flexible payment terms. Using the service is simple. Startup co-founder Marcos Adler noted that the retailer just needs to go to the website, place an order with literally one click, and receive it in person the next day.
Clubbi is considered one of the fastest growing ecommerce companies. The platform provides services to about 2,500 retailers and shows growth of approximately 40% per month.
DotPe
Location: Gurgaon, Haryana (India)
Founders: Anurag Gupta, Gyanesh Sharma, Shailaz Nag
Funding: $54.5 million (Series B)
Information: Info Edge Ventures, Temasek Holdings, PayU GPO, Mitsubishi HC Capital, Naya Capital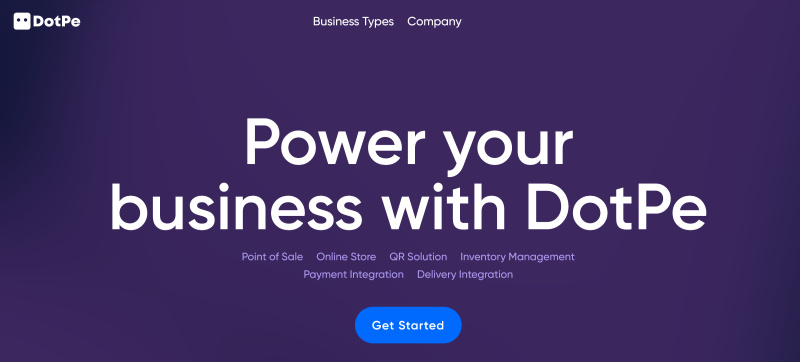 DotPe is one of the most promising startups in the B2B2C business sector. That's why we included it in our e-commerce platforms list. It provides restaurants and food & beverage (F&B) brands across India with online digital commerce transformation solutions that empower their offline businesses. In other words, DotPe helps ordinary stores create and launch their online copies. The service has various online store templates and also provides access to a convenient online payment system. Other functions of the platform include QR code-based product catalogs, tools for attracting customers, and the ability to place orders online both for restaurant visitors and for take-away orders.
DotPe solution is one of the most successful ways to get maximum benefit from the rapidly growing e-commerce industry in India. According to expert forecasts, by 2030, this industry will reach $400 billion.
Mable
Location: Boston, Massachusetts (USA)
Funding: $6 million (Series Unknown)
Investors: Junction Venture Partners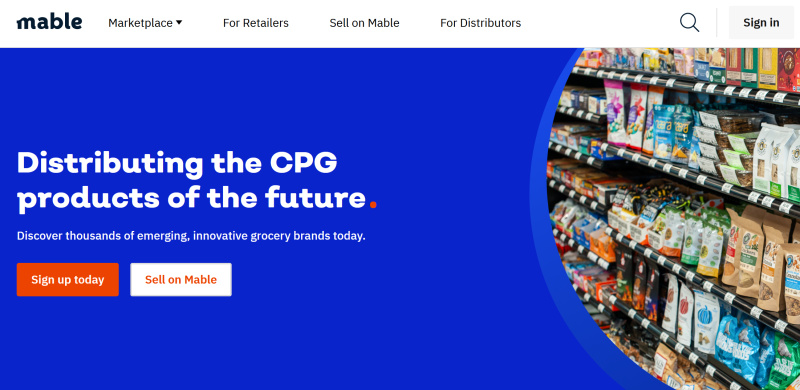 Mable is one of the top e-commerce platforms, which is a vertical online market. Its customers can shop wholesale from thousands of emerging and local brands, discovering new products. The trading platform operates in a B2B business format, bringing together food buyers, retailers and manufacturers. It allows consumers to easily and quickly order everything they need in one place. The distributor can use it to provide its retailers with new products and best practices in wholesale purchasing. Brands, in turn, get fresh sales ideas through these channels.
Mable's mission is to expand access to new food brands through innovative distribution solutions. This gives small businesses, particularly local ones, an additional opportunity for growth and development, and gives customers products that they would not be able to find on their own. The company cooperates with both operators of small retail outlets and large stores, offering them built-in and stand-alone solutions with convenient product search, invoicing and repeat orders.
Scalapay
Founders: Johnny Mitrevski, Simone Mancini
Funding: $27 million (Series B)
Investors: Poste Italiane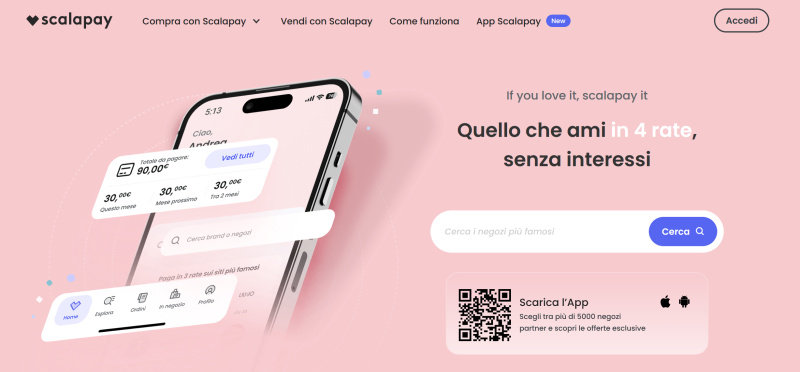 Scalapay is one of the most promising e-commerce companies. Its product is a payment system that gives the buyer the opportunity to pay not the entire amount for the ordered product at once, but to divide it into three equal payments. One of the significant advantages: is that interest is not charged for such installments. Although the company is only 4 years old, it has already managed to cover many European countries with its activities. The BNPL ("Buy Now, Pay Later") business strategy developed by the founders of the startup is in high demand today.
Of course, the BNPL payment method itself is not new and has been practiced around the world for quite some time. Where Scalapay's offering differs is in the details of its long-term strategy. When purchasing goods in an online store, the buyer is required to make an initial payment with a bank card. The purchase amount is limited: installments do not apply to goods whose value exceeds 1,500 euros. The buyers should not worry about accidentally forgetting to make the next payment on time. The system will send a reminder about this in advance. The only thing they really need to worry about is that they have the required amount in their accounts on day X. A fee will be charged for late payments.
Conclusion
Startups in the field of e-commerce, developing and implementing innovative technological solutions, are today creating new opportunities, and contributing to the destruction of traditional methods, and making customer needs a priority. They set trends and provide unique experiences for sellers and buyers. Seven fast growing ecommerce companies, which we just introduced you to, offer entrepreneurs who are just preparing to open their own businesses fresh ideas, strategies and valuable experience. If you're looking to succeed in this highly competitive environment, take a closer look to discover new approaches before launching an ecommerce startup.
***
Personalized responses to new clients from Facebook/Instagram. Receiving data on new orders in real time. Prompt delivery of information to all employees who are involved in lead processing. All this can be done automatically. With the SaveMyLeads service, you will be able to easily create integrations for Facebook Lead Ads and implement automation. Set up the integration once and let it do the chores every day.