When only starting your digital marketing path, you may think, "The more leads, the better." While it may be beneficial to get as many people interested in your company as possible, quantity doesn't always equal quality. In fact, it rarely does. What if I told you that you could spend less and gain more? To achieve that, you need to define potential customers with the highest purchase intent. That's what qualified leads mean. These are people most susceptible to your marketing strategies, i.e., they require less time to make a decision to buy.
Lead generation may take various forms, from email campaigns to holding in-person events. You need a powerful dedicated tool to manage all the communication channels effectively. That's where Salesforce lead generation comes into play. Salesforce CRM is just the right fit for this task. In this article, we'll look at the capabilities of this software for generating not just leads but qualified ones.
Understanding the Basics of Salesforce for Lead Generation
You can access several features that serve for lead generation in Salesforce, with two major of them being:
Sales Cloud. Here you can manage relationships, keep track of potential customers, check their place in the funnel, and organize sales activities to convert them into buyers.

Marketing Cloud. This module lets you launch personalized email campaigns, manage ads, and analyze customer journeys. It all comes down to reaching out and ensuring your message is understood.
Acquiring Qualified Leads with Salesforce: 5 Salesforce Capabilities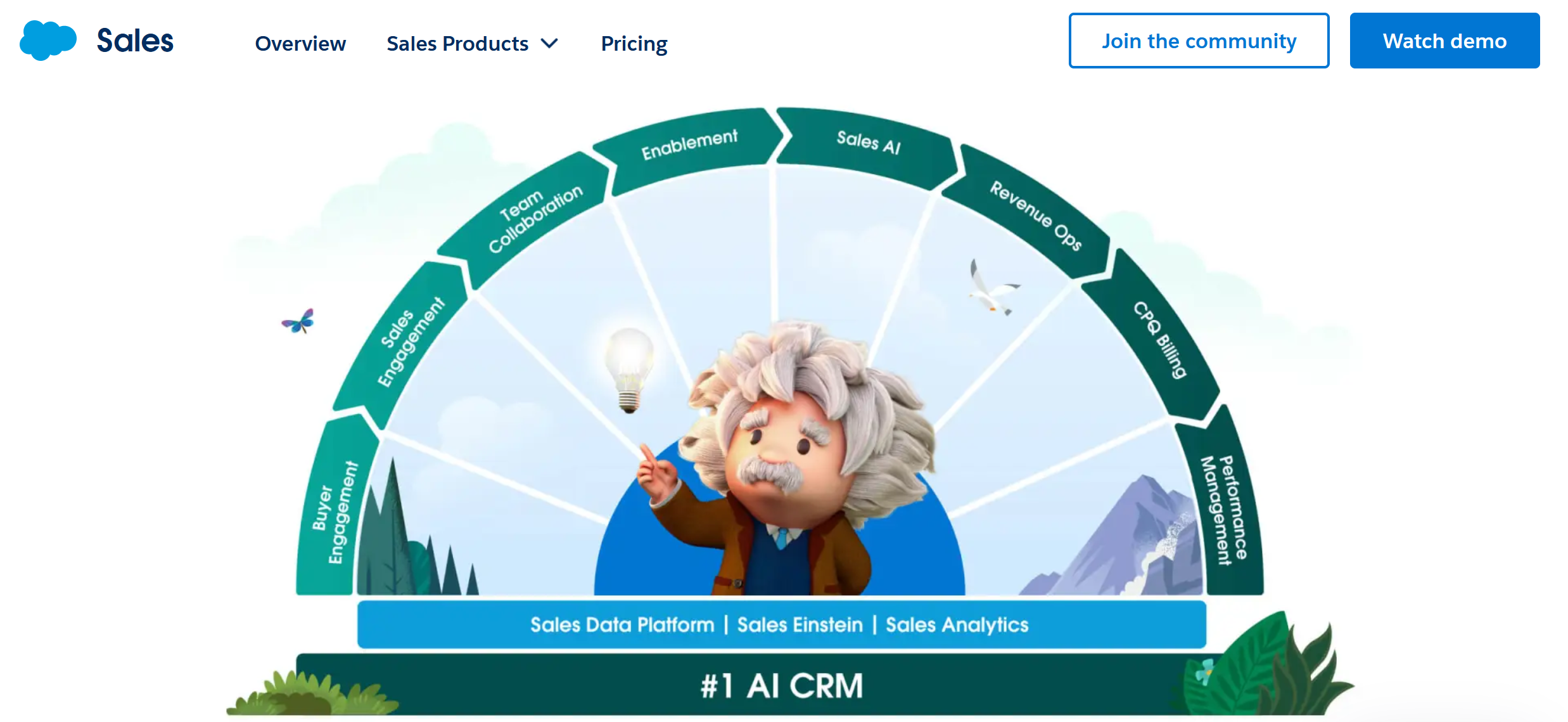 Salesforce is great for lead generation, thanks to its flexibility. It can adapt to your business needs, integrate with other tools, and tailor its features for you to work smarter. And if things get too complicated, you can get Salesforce consultancy to make the most out of the software. Now, let's overview some ways how to generate leads in Salesforce.
1. Personalizing Marketing Campaigns
Personalization has become an efficient strategy for connecting with consumers and boosting conversions. According to statistics, it can increase return on investment (ROI) in 89% of cases. 60% of people surveyed said it could also encourage them to return to the brand.
Salesforce collects every click, view, and interaction and transforms them into data for analytics. You can tweak your website content based on what users typically hover over or add to a wish list. For example, you can display an image with nurse shoes on the homepage for customers who previously purchased or liked similar products. Or you can create a "You May Also Like" section to display relevant goods and services to increase the check.
You can draft customized reports during the Salesforce lead generation process by navigating to the 'Reports' tab in the software. Here, you can track consumer activity, from the products viewed to the frequency of their interactions.
As soon as you've gathered data, you can segment the audience into groups with similar interests and traits like demographics, location, income, etc. Open the 'Segments' tab and click the 'New' button. You can configure your segments via a user-friendly interface and schedule the frequency of updating the element. Click 'Save' upon finishing the process.
2. Automating Salesforce Lead Generation Activities
Mundane and repetitive tasks are inherent to daily marketing and sales operations. Whether you need to send an invitation email or follow up on inactive users, these activities eat up precious time for your specialists. Solution? Automate some activities to enable agents to focus on the Salesforce lead generation process rather than filling out Google Sheets.
Consider a lead who has expressed interest in a product but hasn't bought it. Maybe they need a little nudge? Sending them relevant content, offers, or reminders can ensure the product stays in front of their minds. And with drip campaigns, you won't have to manually check what lead needs when. Automation helps nurture leads until they're ready to buy, boosting employee efficiency.
Salesforce automation technology can automate the following sales activities:
developing workflow-based lead nurturing emails;
auto-filling data entry, such as price and product name;
creating reports;
conducting research on leads;
scouring online directories or databases;
prioritizing leads;
sending voicemails;
recording calls;
making appointments, etc.
One of the solutions provided by Salesforce for automation is Pardot. It serves for email automation, setting up drip campaigns, and targeting the needed customers for B2B organizations. Pardot helps identify leads who are most likely to convert and uses the following information:
Insights on consumers collected through forms, your Salesforce CRM, or other sources.
Their interactions with your website, social media pages, and offline assets.
Pardot allows you to specify triggers in response to particular user actions. Did a lead spend a lot of time on a product page but not buy? Trigger an email with a special offer or more information about that product. Did they abandon a cart? Send them a gentle reminder or a discount to entice them back.
3. Integrating Salesforce with Other Marketing Tools
Even though Salesforce is a robust platform, it can't do everything. You may want to expand Salesforce lead generation tools by integrating them with other solutions. Maybe Salesforce is excellent at managing leads, but HubSpot has that fantastic content optimization feature. Why choose? Integrate and get the best of both worlds. The same applies to other solutions.
Adding other tools to Salesforce gives you more capabilities to enhance the user experience, which is essential in today's operations. And these tools should be compatible with one another. Here are some of the top solutions any business may need to introduce to Salesforce:
It's email marketing and automation software with millions of users around the world. It automatically syncs with Salesforce leads and contacts to provide campaign statistics, contact management capabilities, and other Mailchimp marketing tools. No more manual exports and imports.

Connect applications without developers in 5 minutes!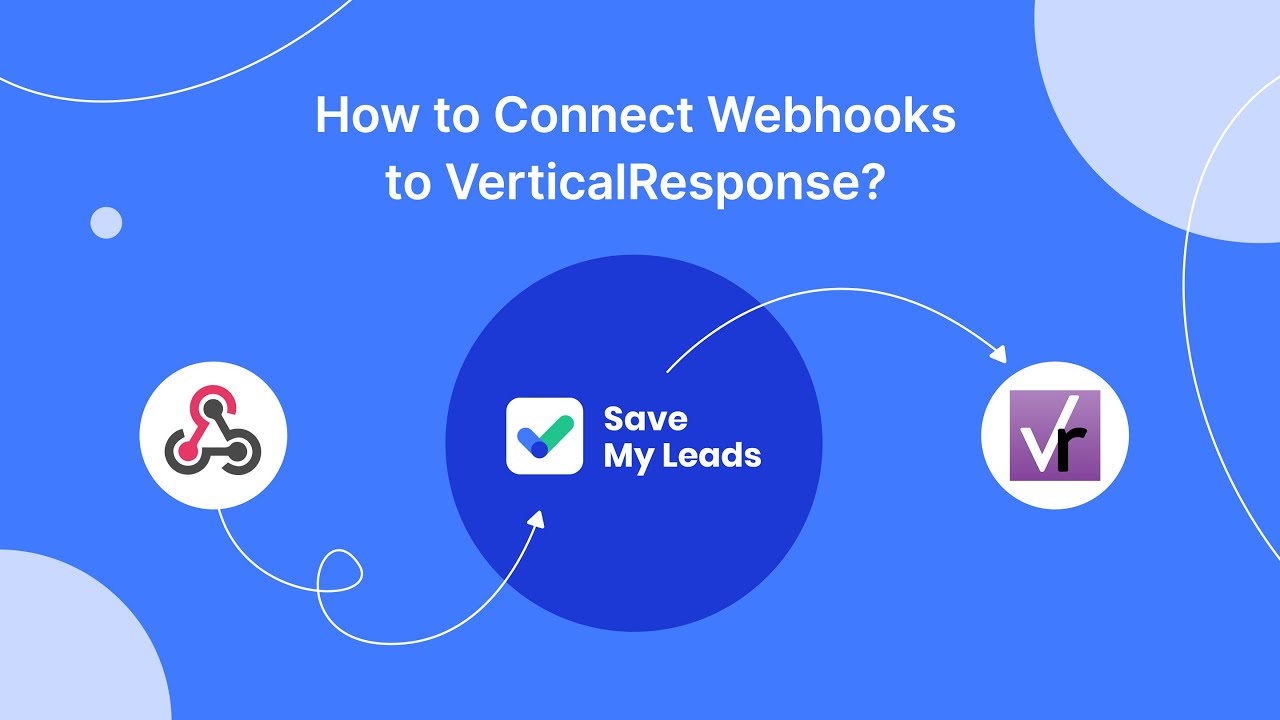 How to Connect Webhooks to VerticalResponse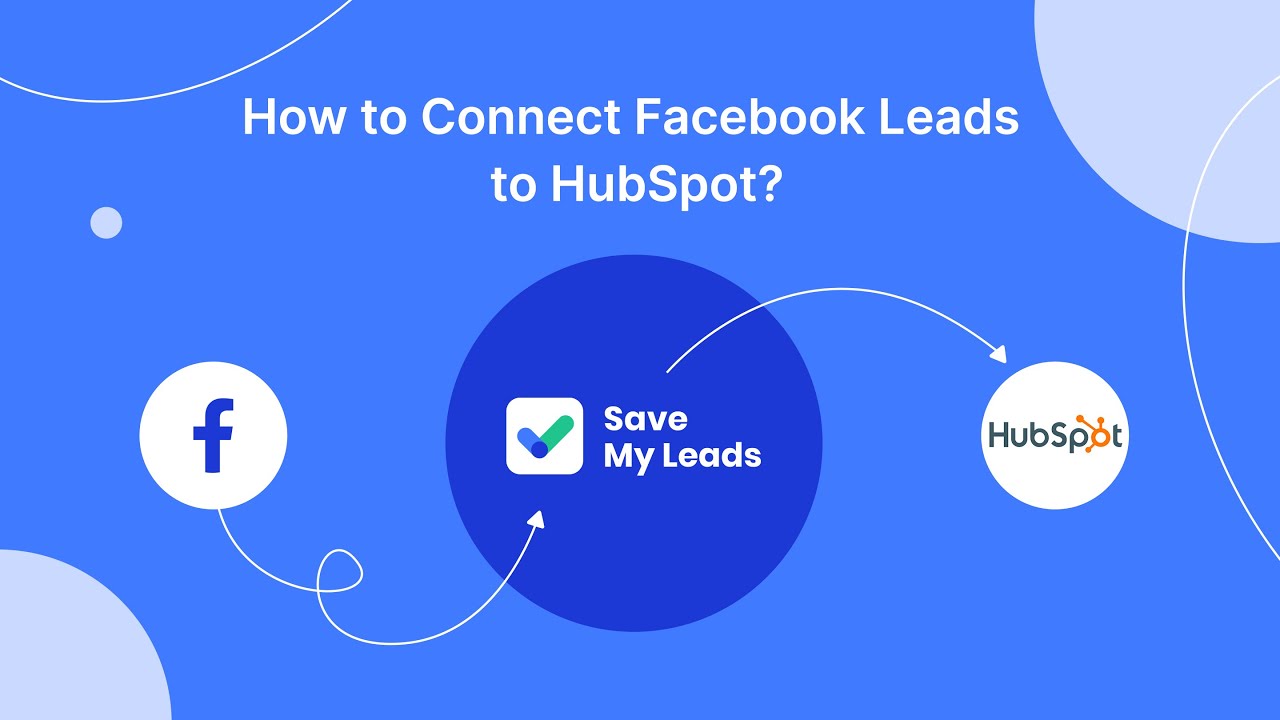 How to Connect Facebook Leads to Hubspot
This integration can elevate your inbound marketing strategy. For instance, you can use it for content optimization, creating landing pages, monitoring brand mentions on social networks, SEO, and others. These tools exchange information with each other, allowing your sales and marketing teams to work in sync to acquire leads with Salesforce.
If you have a website, you'll definitely need to connect Salesforce with Google Analytics. Why do you need it? Some of the reasons include the inability of GA to track individual behavior, lead source, anonymous website sessions, and data on closed customers. How many times did the client visit the page before converting? How much did they spend? Salesforce and GA integration can provide answers to these questions.
We added our service to this list, although it is not a classic marketing tool. Through the SML interface, you can configure the automatic transfer of leads from various sources to Salesforce. It is possible to transfer data from a Facebook advertising account, Google Lead Form, etc. By setting up integrations for Salesforce, marketers get rid of a number of daily routine tasks.

4. AI-Powered Lead Scoring with Salesforce Einstein
Lead scoring is part of the Salesforce lead generation process that denotes an act of assigning values to leads according to their potential to convert. Once you understand who's the closest to buying, you can prioritize your efforts and resources not to lose a lead's interest in your company.
Among traditional lead scoring differentiators have always been geographic location, industry, company size, job title, etc. But with technological advancements like artificial intelligence (AI), the range of these factors has become broader.
Salesforce leverages AI in various ways, including its tool, Einstein. It utilizes not only the above-mentioned details but also deeper ones, including:
historical sales data;
email interactions;
website visits.
The goal is to determine whether a person will convert into a sales opportunity. It also looks for similarities between your past and current leads and builds predictive and scoring models for your organization.
By using its predictions, sales reps can then group and prioritize leads in Salesforce Sales Cloud and dive deep into why the lead has been scored that way. For example, a high score may indicate the following:
a person frequently opens emails;
clicks links in them;
spends a reasonable amount of time on the product page;
has purchased from you several times.
Thus, it enables sales representatives to comprehend the lead's behavior and possible demands, allowing them to better personalize their sales approach.
5. Optimizing for Mobile
Mobile phones have replaced various devices nowadays. You no longer need a TV to watch series or switch on your PC to make an impulse purchase at any time of the day (or night). Most consumers are surgically attached to their phones. So why not meet them where it's most convenient? Optimize your lead generation strategy for mobile users, and you'll get a chance to engage 70% of all web traffic.
First of all, prioritize mobile responsiveness: your website should be easy to navigate, regardless of the device. For example, a potential customer clicks an ad or link from an email. They should land on a user-friendly website, ensuring a cohesive purchase experience from the landing page to checkout. If not, you lose a potential lead and undermine your brand reputation.
Now, onto lead generation in Salesforce. As you need to track your leads coming from smartphones, it's also worth having instant access to the software to engage with them in real time. That's where you may need Salesforce mobile app. It enables you to perform tasks related to Salesforce lead generation, such as:
track leads;
get instant notifications;
step in for immediate follow-up;
create tailored mobile experiences with no code, just clicks.
With such communication, you'll be able to convert a lukewarm lead into a red-hot prospect. Here are some helpful pointers to make sure your website is mobile-optimized:
Simplify navigation: Remember about smaller mobile screens. Keep menus concise, leave only essential elements, and space out buttons and links.

Prioritize load times: Mobile users access websites on the go and can't wait long. Image compression and mobile caching are two effective solutions to the problem of slow page loading.

Test religiously: Regularly test your site on different devices and browsers. What functions properly on one phone could occasionally malfunction on another.
Final Thoughts
Digital marketing isn't just about getting more leads—it's about getting the right leads. Those who will most likely buy.
Salesforce can lend a helping hand in this task. It's a practical solution for finding and nurturing valuable leads, allowing you to do the following:
personalize messages;
automate tasks;
integrate other tools;
employ AI for lead scoring;
optimize for mobile users.
So if you want a straightforward and adaptable platform, try Salesforce for lead generation to take your efforts to the next level.
***
Use the SaveMyLeads service to improve the speed and quality of your Facebook lead processing. You do not need to regularly check the advertising account and download the CSV file. Get leads quickly and in a convenient format. Using the SML online connector, you can set up automatic transfer of leads from Facebook to various services: CRM systems, instant messengers, task managers, email services, etc. Automate the data transfer process, save time and improve customer service.