To automatically transfer leads from the Facebook ad cabinet to the Trello task manager and manage them effectively, you need to integrate the systems via API. The simple and convenient online connector SaveMyLeads will help you with this. We will tell you how to set up a connection in 5 minutes without coding knowledge.
***
Trello is a convenient task manager that allows you to assign tasks to subordinates and monitor their implementation. Business is most interested in working with leads, because a potential client can convert into a sale and become a regular one.
If you're setting up Facebook ad campaigns and assigning tasks to your Trello lead employees, then your employees probably have to spend a lot of time manually transferring them from system to system. This process can be automated and 95% of the routine can be reduced. As a result, not a single request will be missed, and your managers will have more free time.
How to transfer leads from Facebook Lead Ads to Trello
To integrate Facebook and Trello, it is necessary to link the operation of the systems via the API, which is open to developers. But what if you do not have your own IT specialist on staff, or is he busy? It may also happen that there is a developer, but he does not have the skills to work with API requests, IT specialists have a narrow focus: someone writes codes for applications, someone specializes in website development, etc.
To integrate systems are quick and easy, use the convenient SaveMyLeads online connector. It allows you to connect the work of different systems using the API in 5 minutes without programming knowledge, quickly and easily. Even if you don't have a programmer on your staff or don't want to devote the budget and time to contacting third-party developers, with SaveMyLeads you will deal with the issue of integrations without hassle. And our step-by-step instructions will help with this.
Sign up SaveMyLeads
To set up the integration, you need to register on the SaveMyLeads platform, for this you just need to enter your email and create a password. The process will not take more than 1 minute of your time. After that, you need to create a new connection: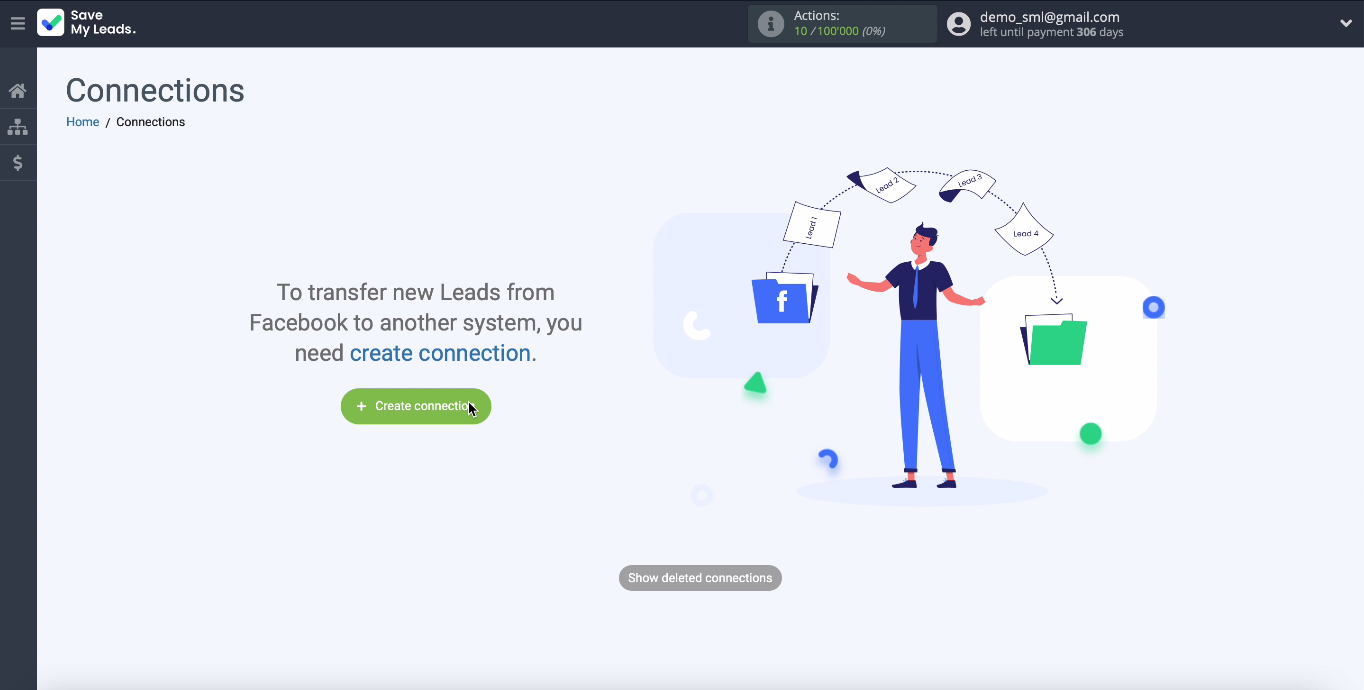 Use a ready-made system template for configuration, among the many available, select Trello: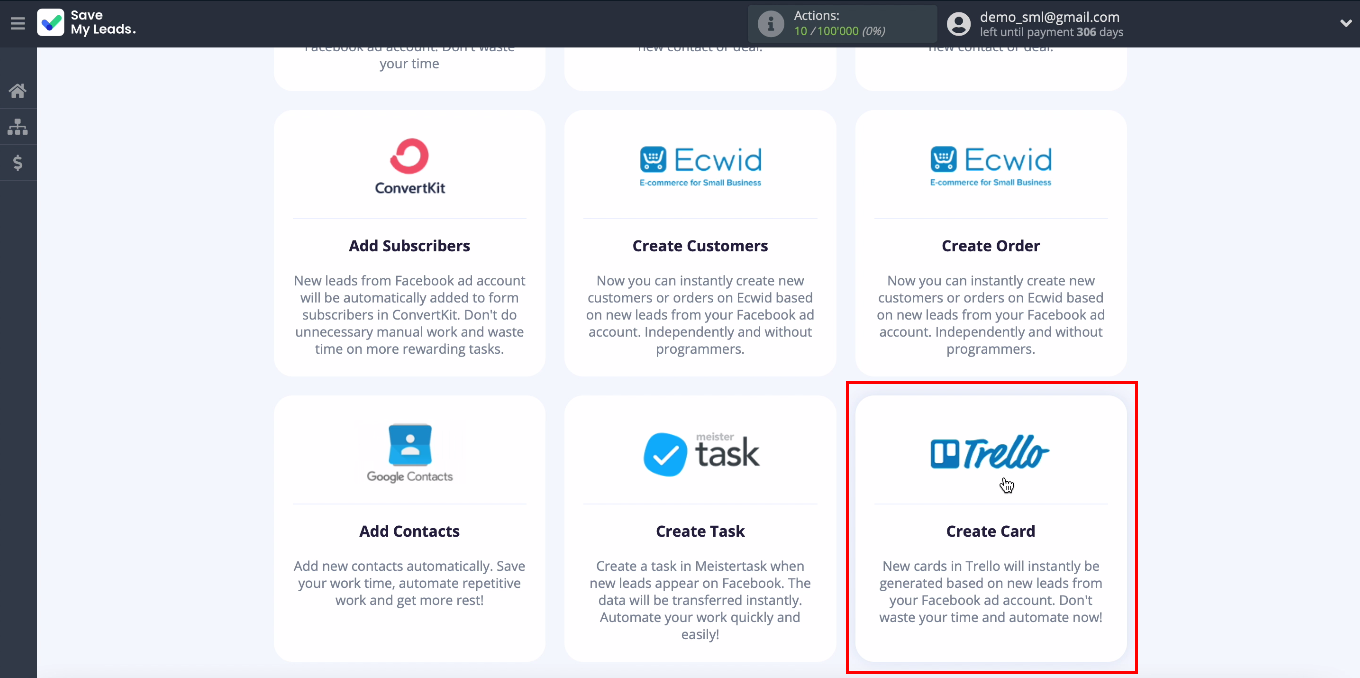 Connect Facebook Leads Ads
Now you need to connect your Facebook ad account to the SaveMyLeads system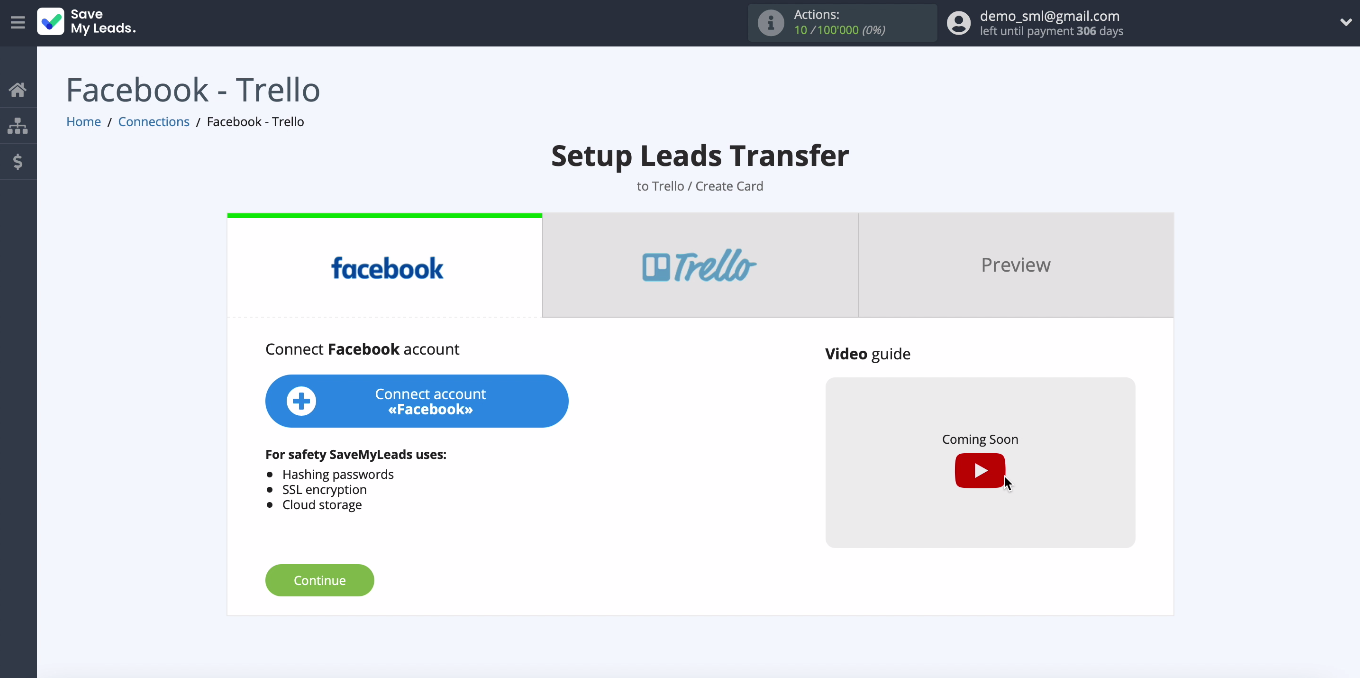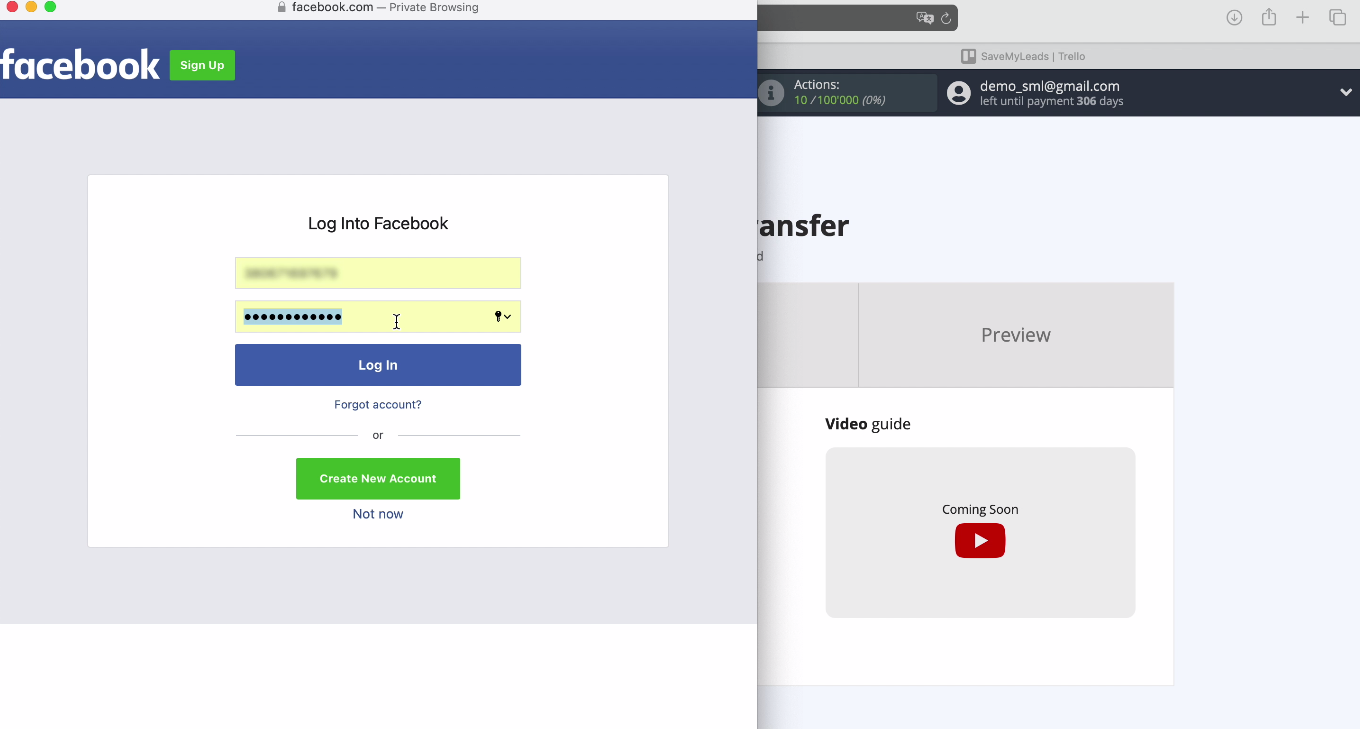 Select the page to which you want to link SaveMyLeads. We recommend that you select all active pages, because you may need to work with them in the future.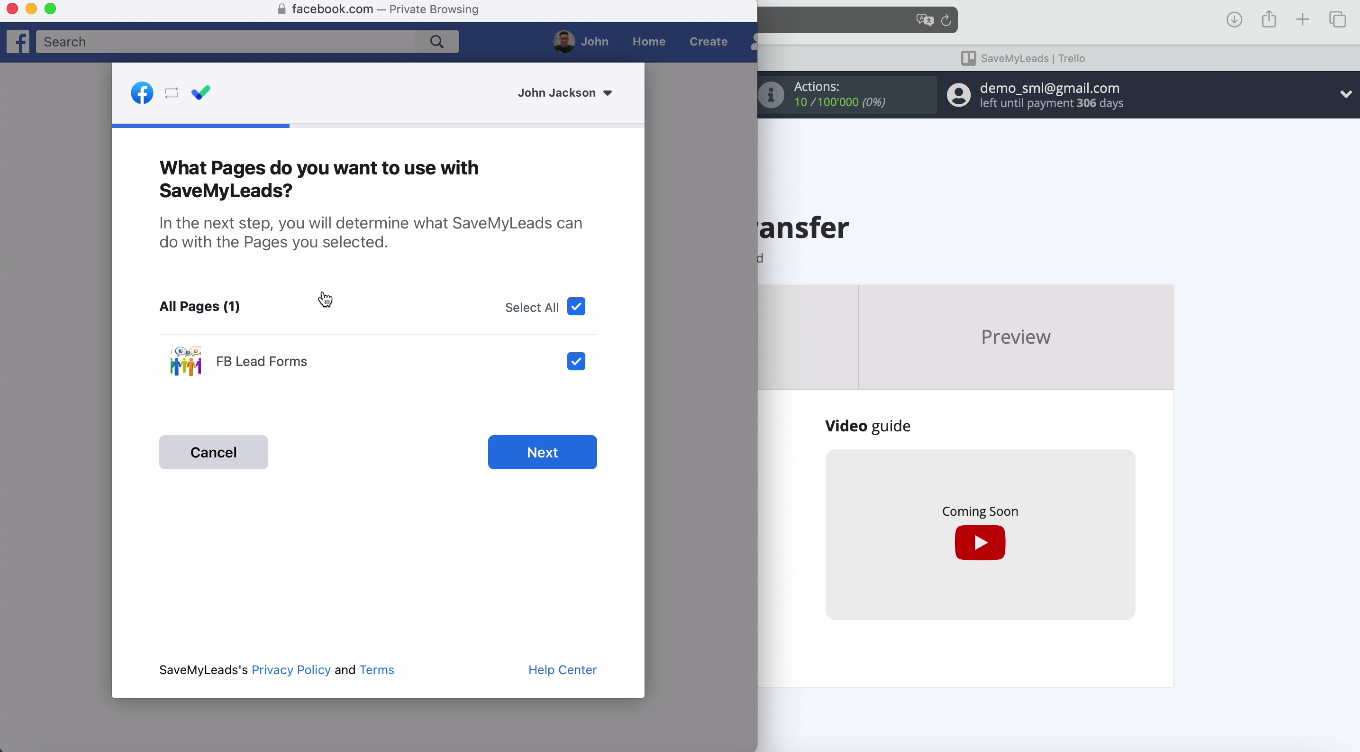 Leave all access checkboxes enabled: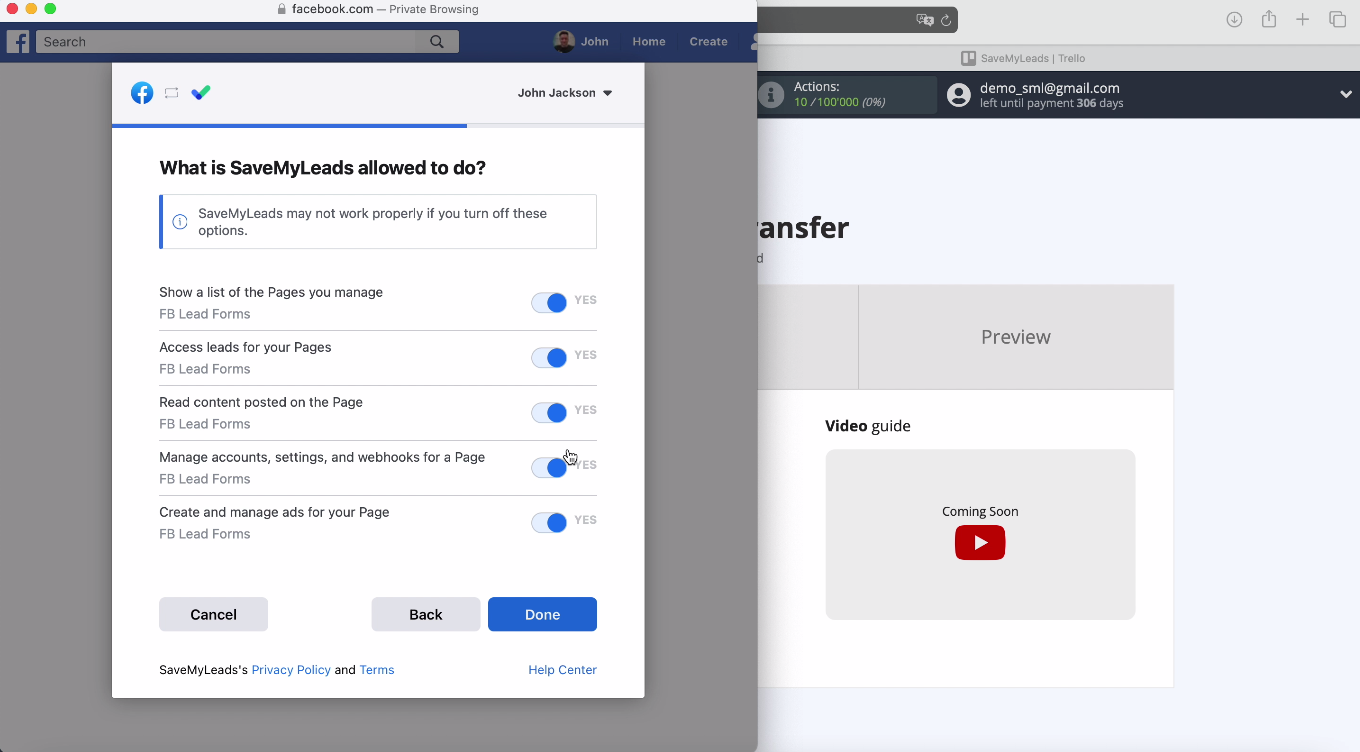 If the connected account appears in the list, everything worked out. Select an advertising page for sending leads and specify the forms by which the data will be uploaded: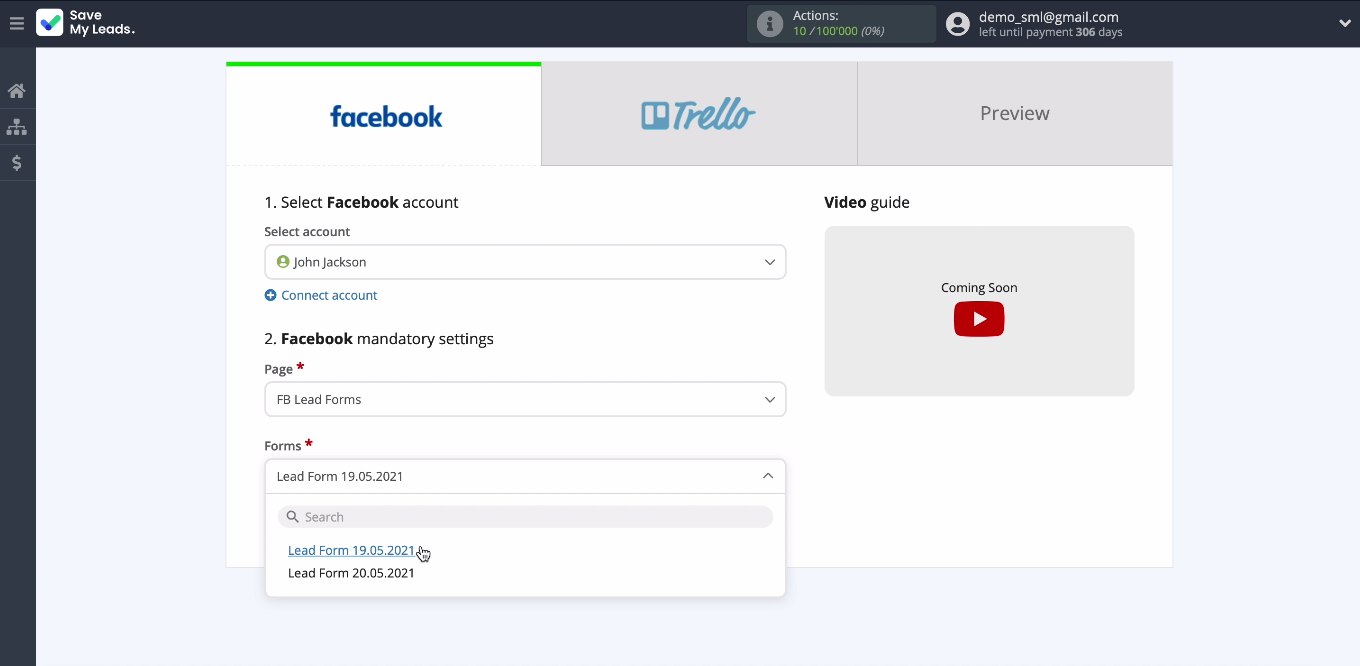 Connect Trello
Now we will connect your Trello account to the SaveMyLeads service, for this you need to specify your username and password from your account Trello: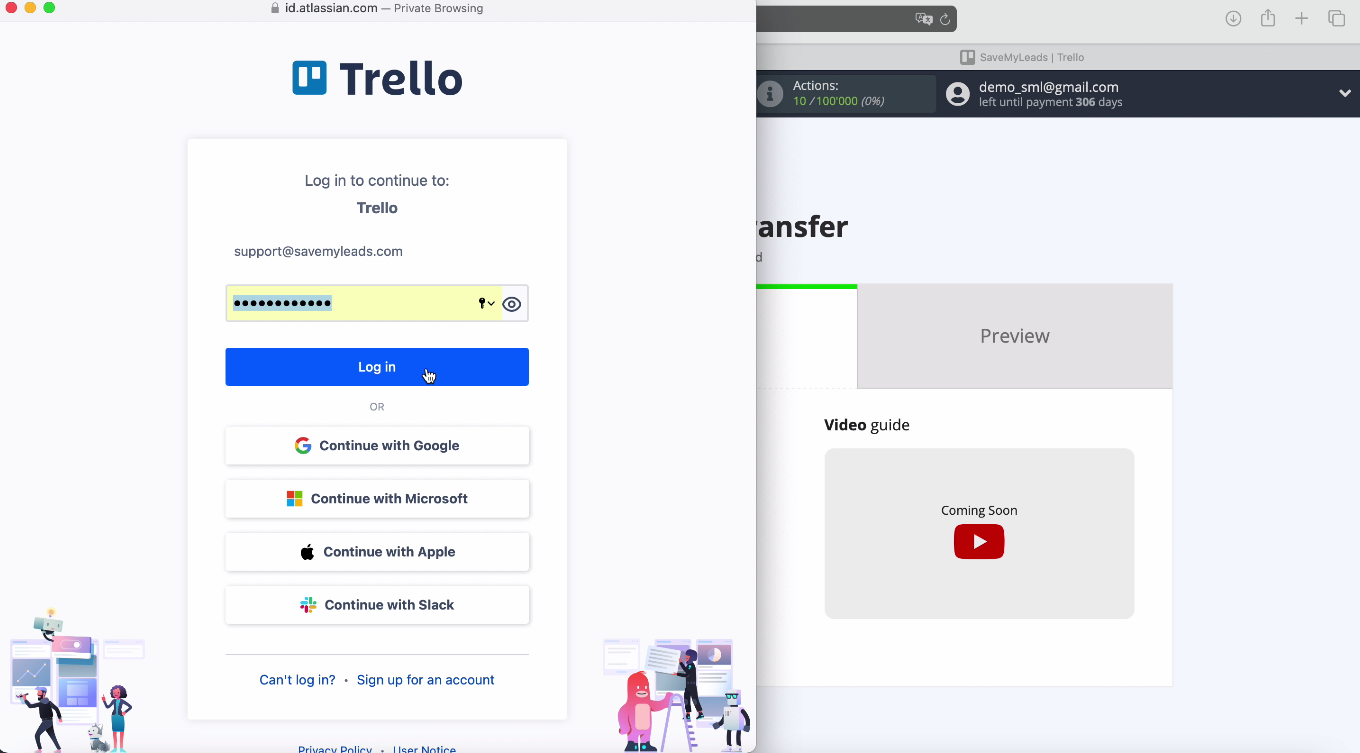 Provide all necessary access SaveMyLeads to work with your Trello account: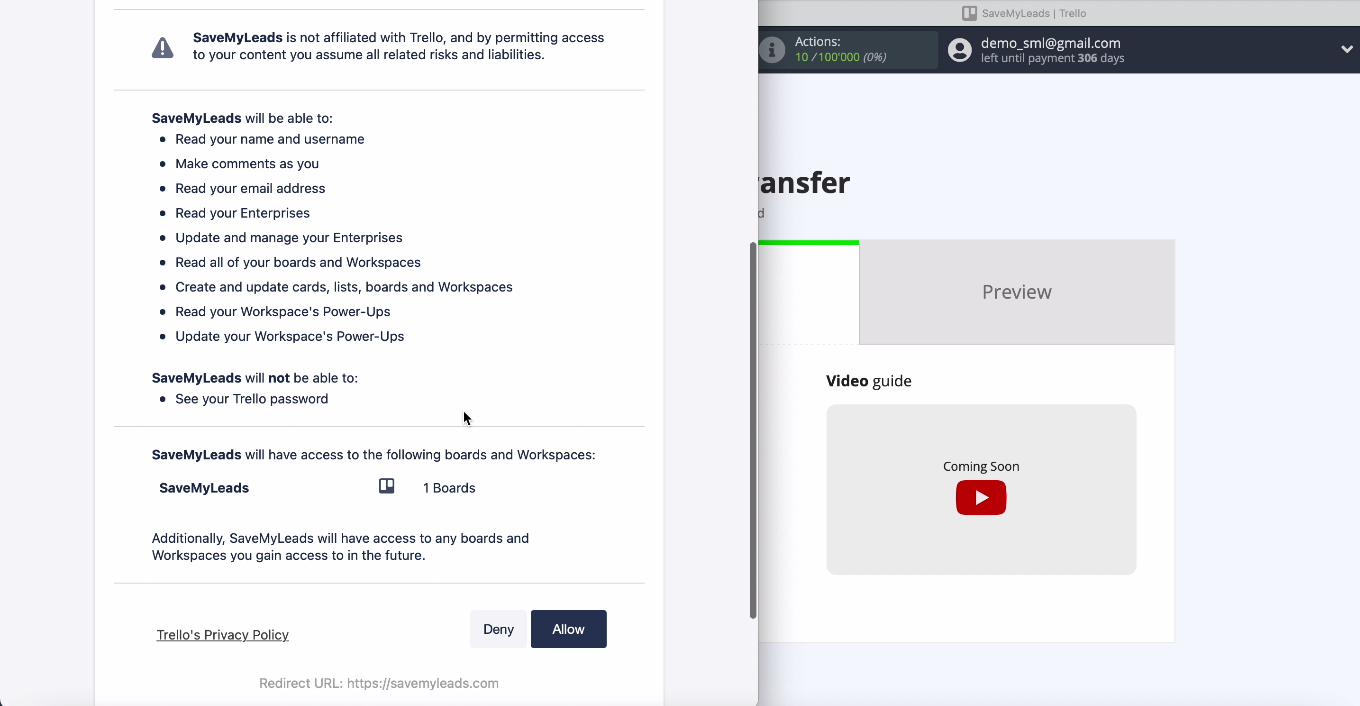 Now you need to specify the board to which new cards will be added in Trello with each new lead from Facebook: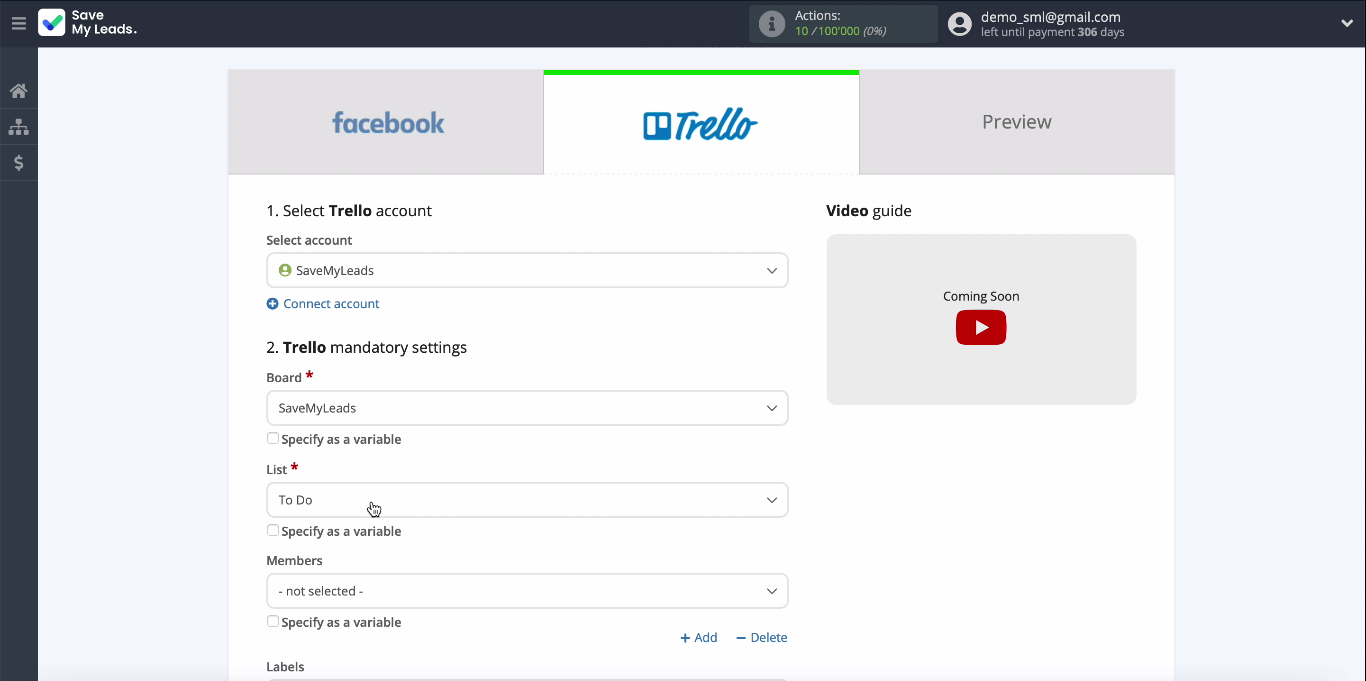 Now you see the fields for creating new cards. You can assign variables from Facebook to them, for this, click in the empty field and select the desired value from the drop-down list, and when all the necessary fields are filled in, click Continue at the bottom of the page: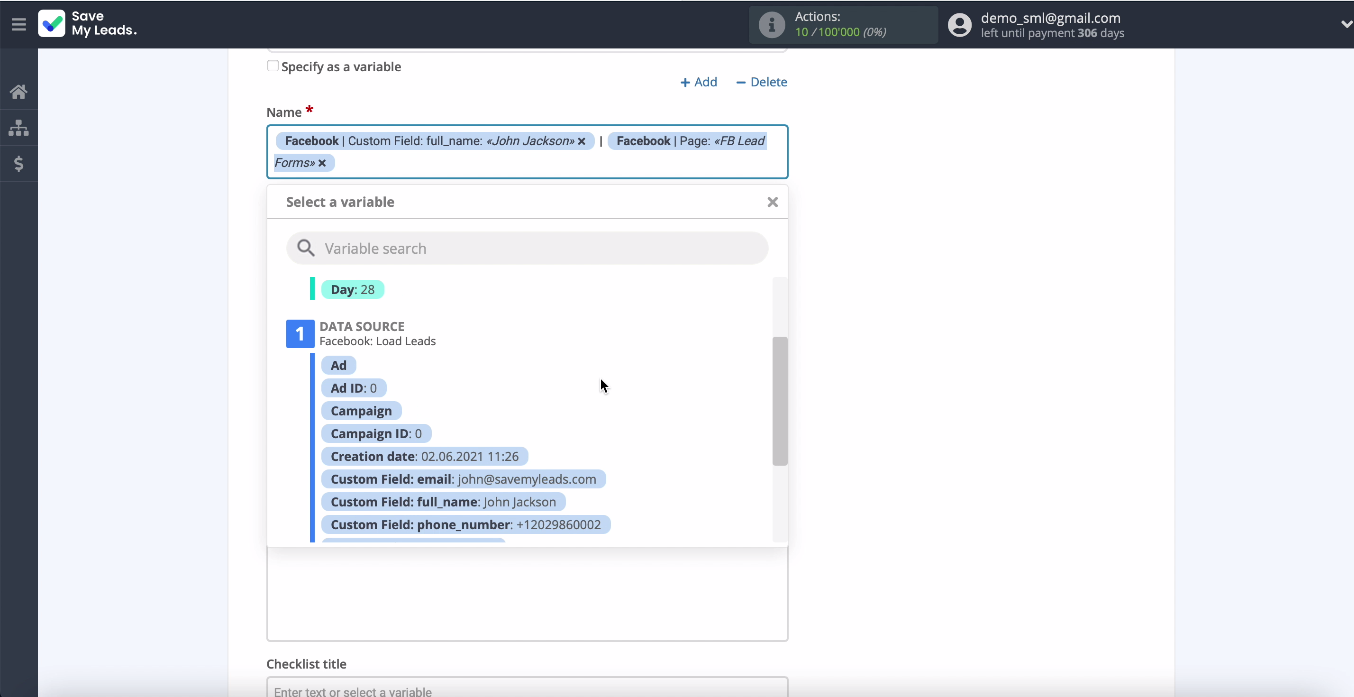 This completes the system setup successfully: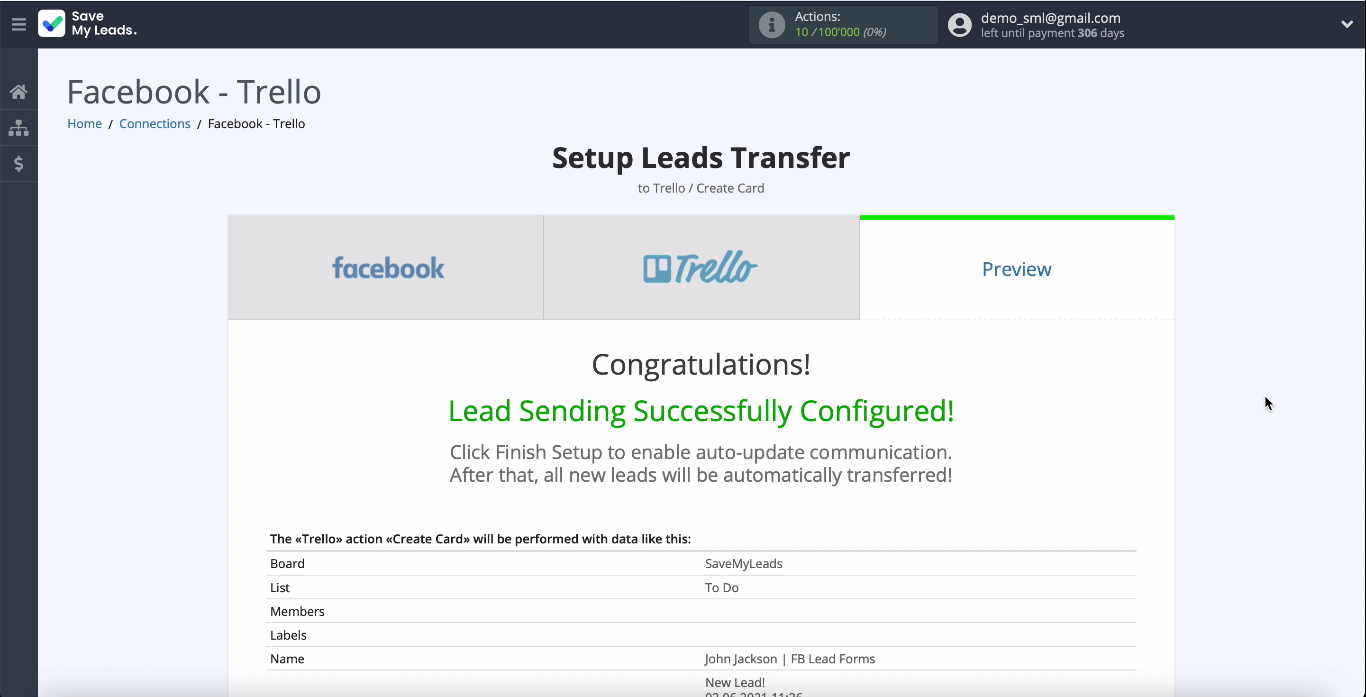 Check the results
You can check the work connection, to do this, send test data to Trello using the Send Test Data To Trello button: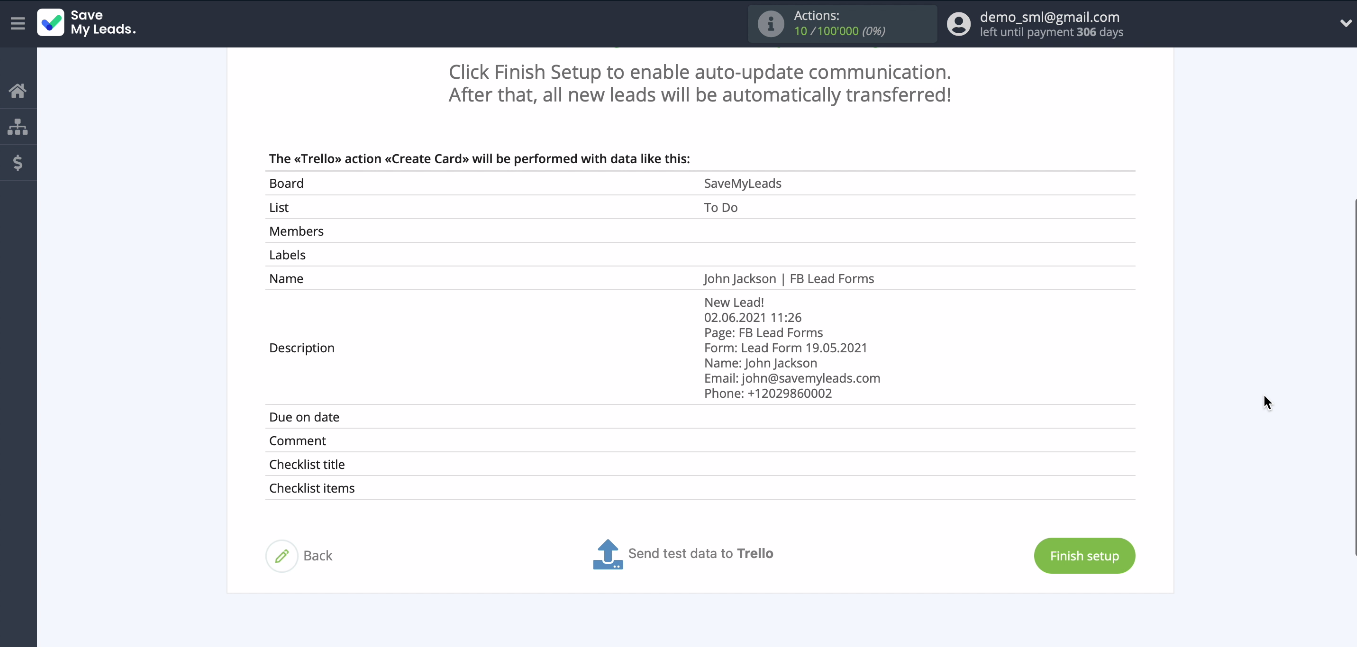 Check the result in Trello: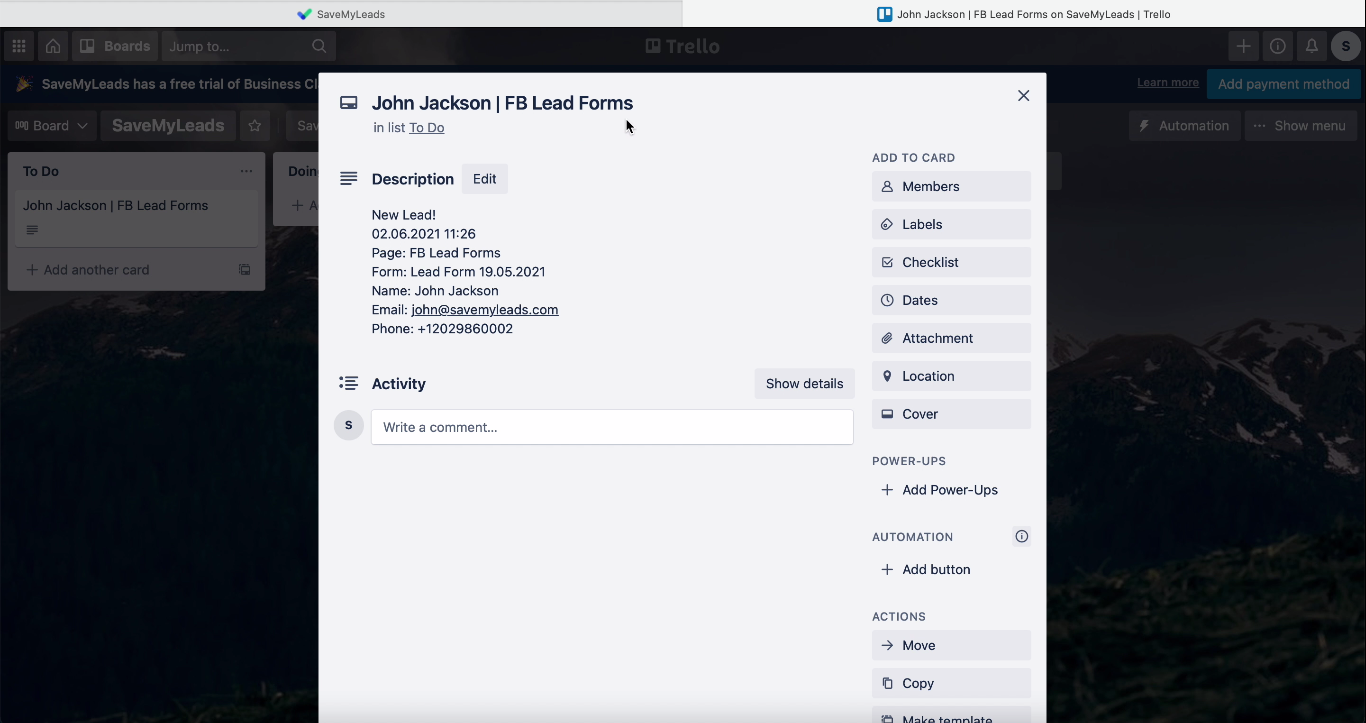 If everything suits you, return to the SaveMyLeads service and finish setting up.

Connect applications without developers in 5 minutes!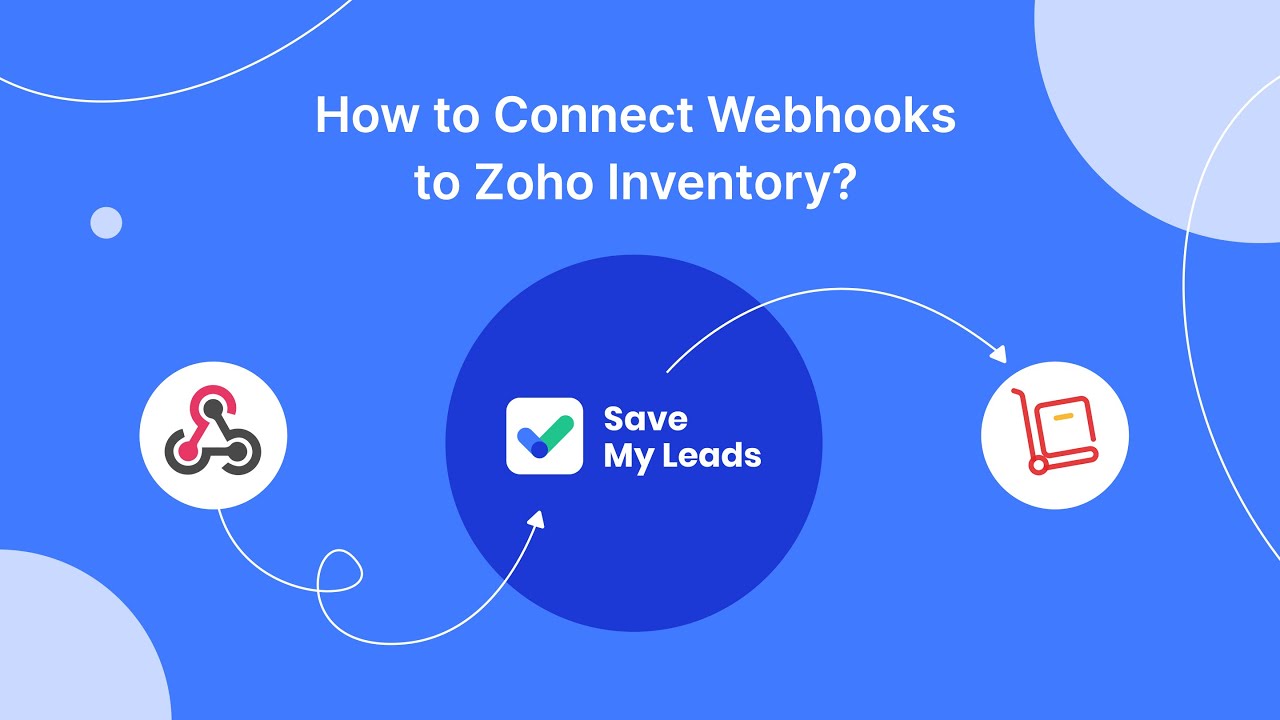 How to Connect Webhooks to Zoho Inventory (sales orders)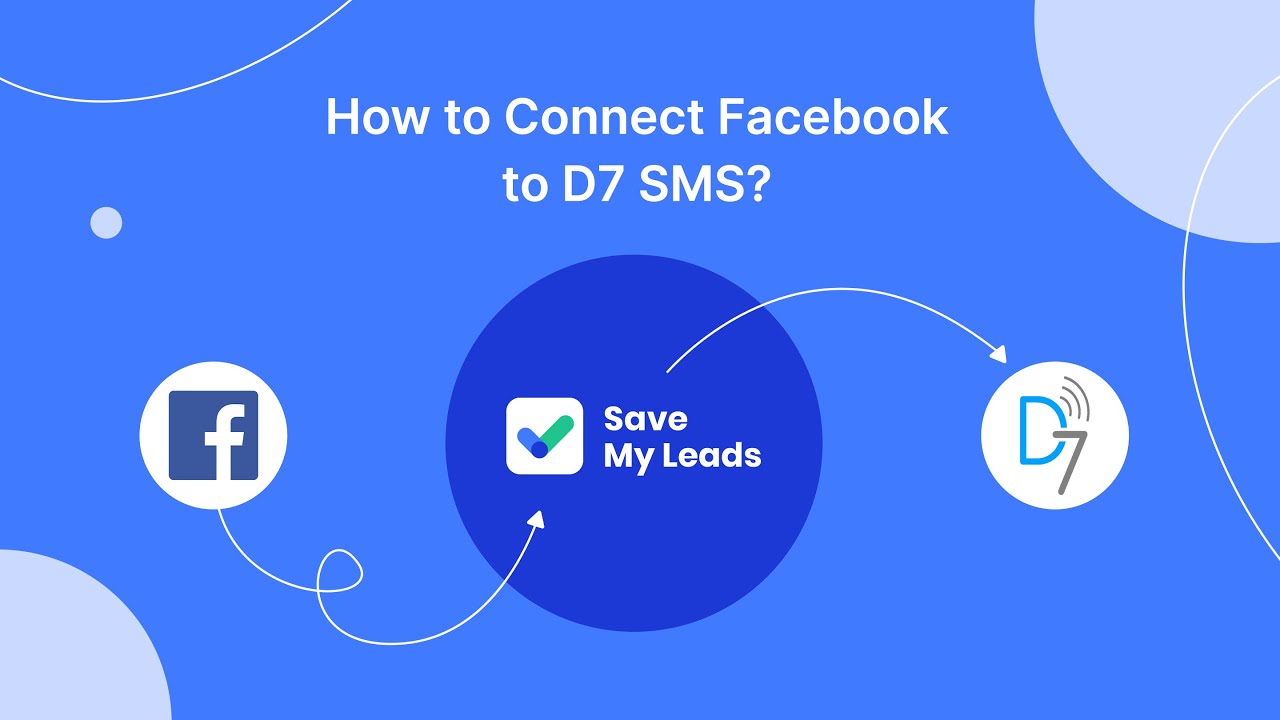 How to Connect Facebook Leads to D7 SMS
To make it easier for you to distinguish between integrations in the system, you can change its name: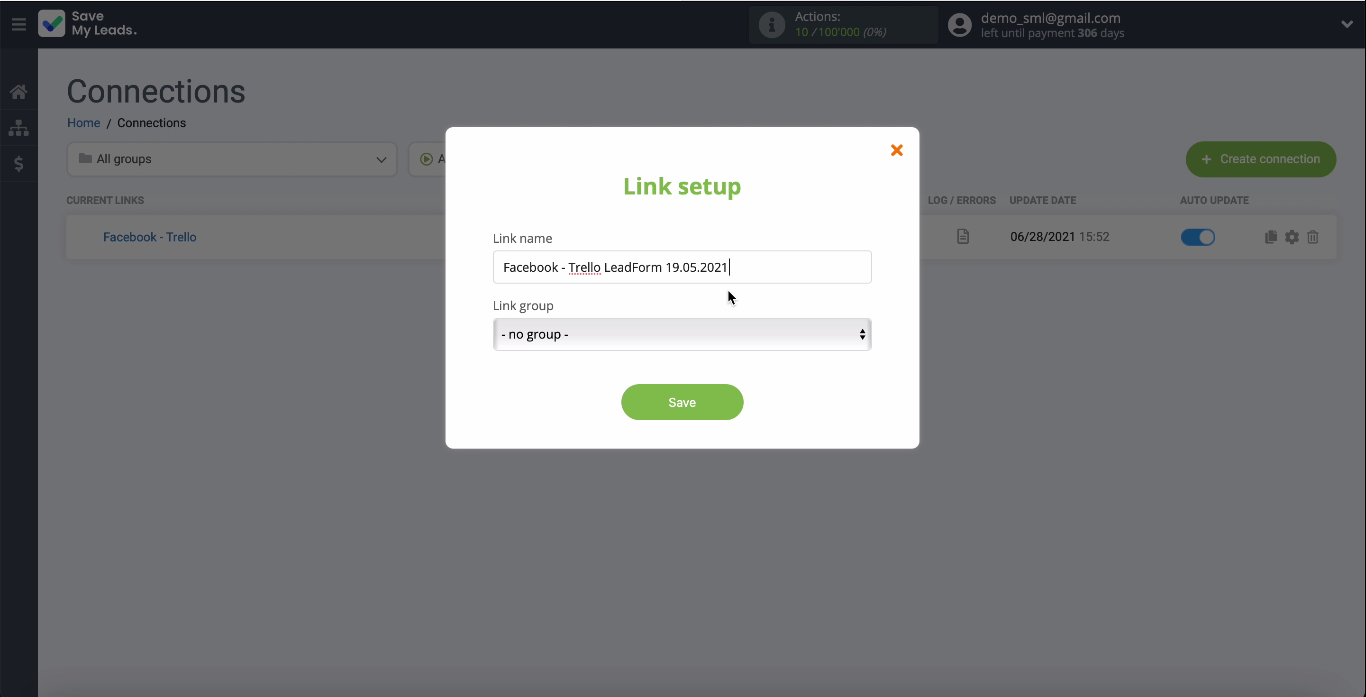 Conclusion. How to set up Facebook and Trello integration
Now you are convinced that you do not need coding knowledge to integrate the Facebook ad account and the Trello ticket system. A simple and convenient online connector SaveMyLeads allows you to do everything by yourself in 5 minutes.
Try it yourself and see that with SaveMyLeads, integrations are no longer a problem for developers. This is a question that everyone can do and after a few minutes of settings, the connection will correctly transfer all data in automatic mode.