Nowadays, video production is no longer considered the privilege of a narrow circle of specialists; it is available to literally everyone. Not the least role in this was played by the spread of free video editor programs with a wide range of tools for professional processing of video content. Many of them have a simple and intuitive interface, which makes them convenient for novice users. The versatility of such video editors allows you to use them for various purposes, from developing videos for TikTok or Reels for Instagram to preparing music videos, large-scale videos for YouTube, and even full-length films.
An additional advantage of modern services for creating and editing video is that they are multiplatform. Most of them have both versions for desktop platforms (Windows, Linux, and Mac) and mobile applications (iOS, Android). They provide a set of standard tools that are, as a rule, absolutely free, but in some cases you will have to pay to use advanced functionality.
How do you choose the optimal program for working with video content if you do not yet have experience in this area? The main criteria are ease of use and no payment for it. We bring to your attention the 5 best free video editors that are suitable for beginners in video production.
DaVinci Resolve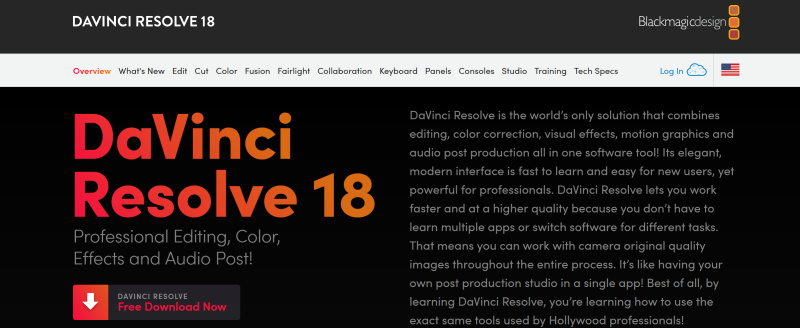 DaVinci Resolve is one of the most famous free video editors for beginners and professionals, developed by da Vinci Systems in 2004. It has tools for high-resolution video editing (up to 8K), color correction, audio processing, visual effects, and so on. The program is actively used for professional film production, creating TV shows, commercial videos and more.
The service's image correction technology includes 32-bit processing, a patented YRGB color correction method, and a wide-gamut color space for HDR processes.
One of the best free video editors, the DaVinci Resolve platform supports online and offline operations. Its high-performance engine enables faster editing and trimming of even the most demanding file formats (H.264 and RAW).

The service offers a dual timeline for quick navigation and video processing.

The latest version of DaVinci Resolve 18.5 provides more than 150 new tools and AI support. These include cut page editing tools, updated Resolve FX, improved Fusion functionality, and Fairlight's powerful audio mixing automation.

An impressive set of trimming features gives users the ability to edit videos in great detail.

Auto-edit mode helps synchronize video and audio.

A solid set of tools for picture-to-picture effects, dynamic scaling, retiming and stabilization.

The program automatically recognizes faces and creates appropriate selections for each frame.

Motion calculation, speed change, and frame rate conversion features make it easy to slow down or speed up footage as needed.

DaVinci Resolve is one of the best video editing software for Mac. Windows and Linux operating systems are also supported. In addition to the basic free version, there is a paid version of DaVinci Resolve Studio with advanced functionality. Its price starts at $295.
Apple iMovie


Apple iMovie is free video editing software for Mac. This program was first introduced in 1999, and its latest version, 10.3.10, was released in October 2023. The convenient and intuitive interface of the service allows you to easily create and edit videos of cinematic quality. Even those users who do not have the slightest experience in video production can figure it out easily and quickly.
Supports video processing with resolutions up to 4K, providing a wide range of editing functions: cutting, rotating, stabilizing, changing video speed, adding video transitions, advanced color settings, and so on.
iMovie allows you to edit multiple videos at once. Using it, you can cut out fragments, split the screen, create a picture-in-picture effect, and more.

This best free video editing software with no watermark offers dozens of professional-grade animation effects.

The program has stylish modern video filters for films and videos of various genres, including westerns, science fiction and others.

The Magic Movie function allows you to instantly create ready-made videos with all the necessary elements (titles, transitions, music, etc.) in just a couple of clicks or taps. There are 20 video styles available, as well as tools for rearranging or deleting clips and editing them by trimming, splitting or other actions.

iMovie has a built-in library of music, sound effects, and voiceovers. This makes it possible to create full-fledged videos and films with voice acting.

The Storyboards feature is designed for storytelling in video format. There are ready-made templates for different genres: product reviews, cooking, scientific experiments and much more. Each storyboard includes a list of shots with examples of how to shoot and edit the material.

All files created in this, one of the best video editors for Mac, are automatically saved to the Apple Cloud. You can work with them not only through the desktop program, but also on mobile devices through the iMovie application for iOS.

As already mentioned, this program is absolutely free to use. However, it is available exclusively to owners of Apple devices.
OpenShot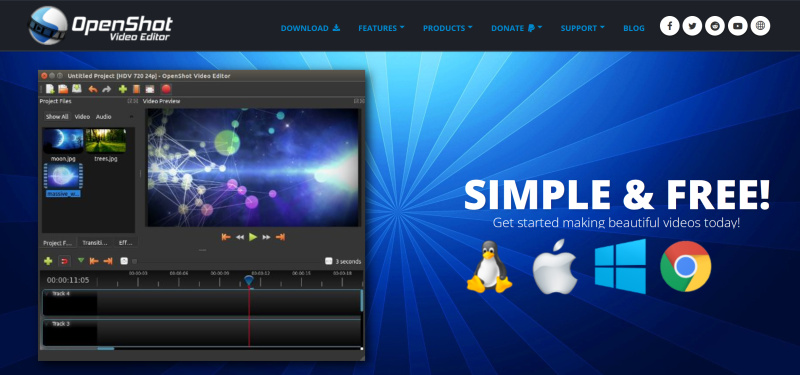 OpenShot is rightfully called the best video editing software for beginners and intermediate video makers. This free and open-source program was developed in 2008, and its latest version, 3.1.1, appeared in April 2023.

Connect applications without developers in 5 minutes!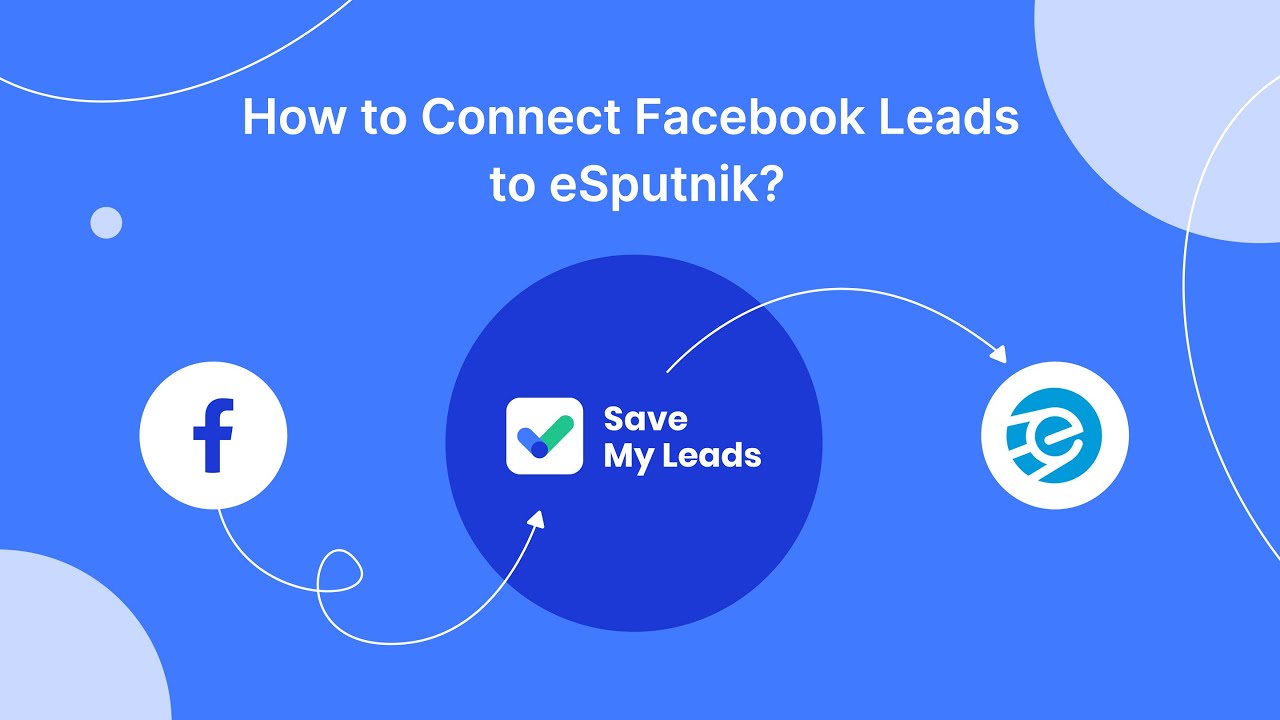 How to Connect Facebook Leads to eSputnik (Send SMS)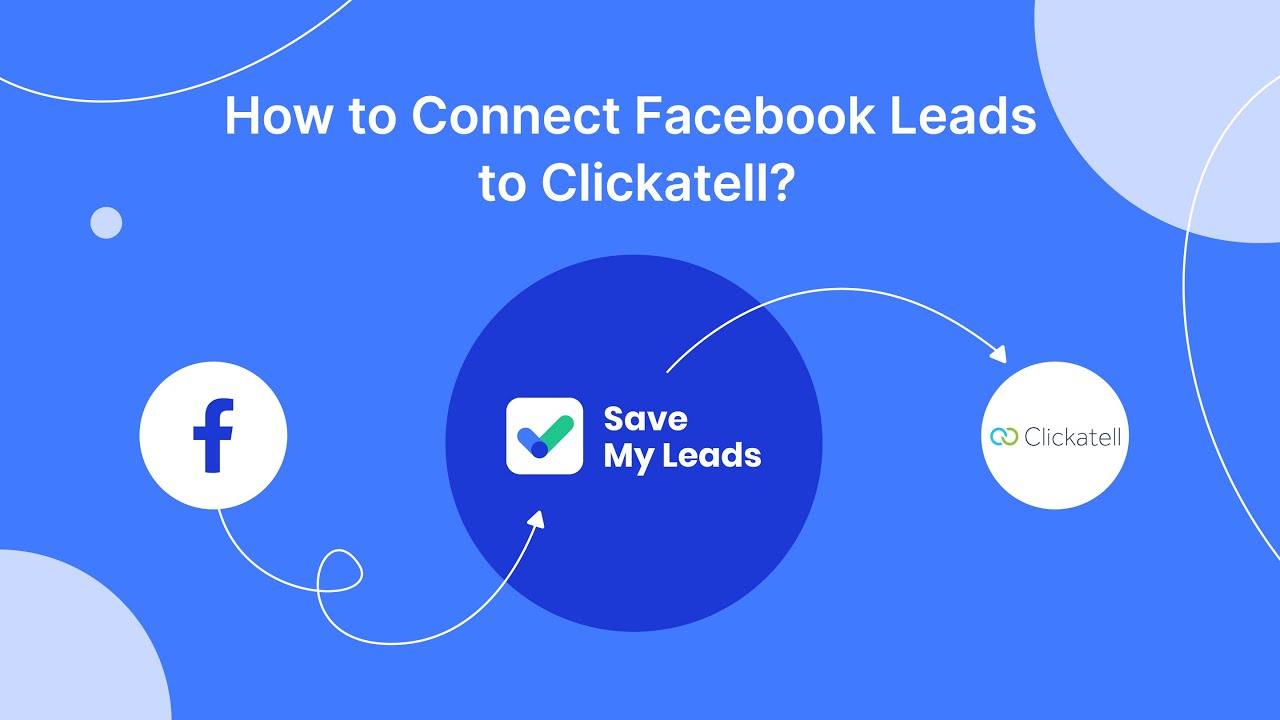 How to Connect Facebook Leads to Clickatell
The platform supports various video formats, including WebM (VP9), AVCHD (libx264), HEVC (libx265), as well as MP3 (libmp3lame) and AAC (libfaac) audio codecs. MPEG4, OGV, Blu-ray and DVD video, Full HD, 4K UHD, 8K UHD and 16K UHD rendering are available.
OpenShot is ideal for resizing, trimming, scaling, snapping and rotating videos. In addition, the program has functions for scrolling titles, step-by-step display of frames, time display, audio editing and real-time preview.

The built-in framework provides a range of 3D animation effects for videos and titles: fading, sliding, snow, glare, fading text and so on.

One of the most popular free video editors, the OpenShot program provides an unlimited number of layers for watermarks, background video and audio tracks.

Users can easily add video, audio, or images to their project using drag-and-drop.

A wide range of video effects are available, including changing brightness, color gamut, grayscale, chromakey and others.

Video transitions are equipped with real-time previews and the ability to adjust their speed/sharpness using keyframes. Overlaying two clips will automatically add a new transition.

The title editor allows you to create titles for videos from scratch or use ready-made templates from the library.

A range of Slow motion features and time management give you the ability to slow down or speed up your video using preset formats or manually adjusting the speed/direction.

The program interface supports more than 70 languages and provides an online translation function via LaunchPad.

Video editing software OpenShot is available for Windows, macOS and Linux. In 2020, it had an unofficial portable version. Additionally, it offers a Cloud API and a C++ library.
HitFilm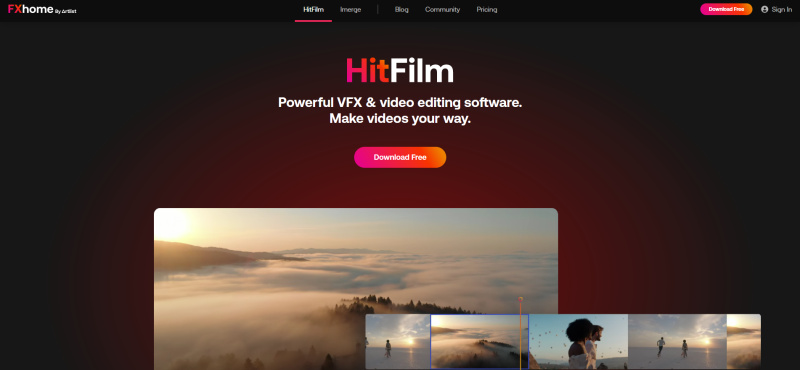 HitFilm platform – video editing software for beginners. It provides users with a solid set of tools for creating professional-grade videos for free.
The service allows you to process video with a resolution of up to 8K, and provides 8x faster playback and 2x faster export.
Users can edit videos dynamically with a wide range of functions: cut, trim, slice, split, rotate and so on.

Drag-and-drop transitions provide smooth movement between scenes.

Pre-installed customizable presets allow you to choose the perfect transition, color scheme or text for your video.

HitFilm provides you with access to a built-in library of professional video footage, music, sound effects and ready-made templates.

Automatic synchronization of audio and video significantly simplifies and speeds up the video production process.

Users can easily add 2D/3D titles and subtitles to their content.

The catalog of animation effects allows you to make the videos you create more vibrant and original. In addition, specialized 3D effects for films, music videos and YouTube videos are available here.

Paid versions of the program offer additional features, including an expanded library of special effects and 360-degree video editing.

The service allows you to create video and audio tracks with an unlimited timeline.

Autostabilization, motion tracking, color pickers, and other useful tools are available.

HitFilm is considered a full-fledged free video editor with no watermark, but it also has paid versions with advanced features. The $9.99/month Creator plan provides you with access to not only all the standard platform features, but also Hitfilm Creator and Imerge Creator. The $15.99/month Pro plan allows you to use an even wider range of programs: HitFilm Pro, Imerge Pro, Mocha HitFilm, BorisFX 3D Objects and Foundry 3D Camera Tracker.
VideoPad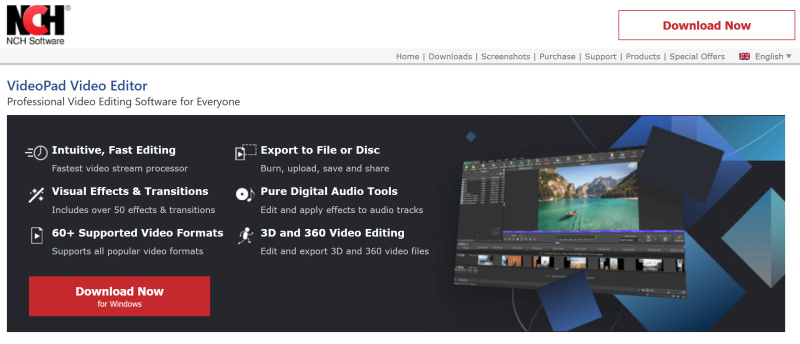 VideoPad is a universal, functional video editor with a simple and user-friendly interface. It is considered one of the best video editors for beginners. Moreover, it is completely free, which allows everyone to download and install its desktop or mobile version without any costs.
The drag-and-drop interface allows you to flexibly manage materials during video production.
The platform is capable of processing recordings from different sources and in many formats, including AVI, WMV, DivX, MP4, APNG, MPEG and others.

There are more than 50 visual effects and transitions available in the catalog, which allow beginners to easily create professional videos without any skills or the use of additional tools.

VideoPad gives you the ability to edit 3D video and convert stereoscopic 2D footage into 3D content.

The program provides tools for processing videos with special effects, overlays, texts and transitions. In addition, color settings and sound effects are supported.

The created video immediately becomes available for export to other devices, publishing on YouTube or Facebook, uploading to Google Drive, and more.

Here you can add text, overlays, and various effects to your 360-degree video.

VideoPad has dual built-in screens: one for previewing selected clips, and the second for previewing the entire sequence of frames. This combination makes the video creation process simpler and more understandable.

Ready-made, custom transitions help you create professional-quality video content.

Exporting presets makes it possible to adapt videos for selected platforms (Facebook, YouTube), and then upload them there directly from the service.

With the help of stabilization and other built-in correction tools, the user can optimize the quality of videos without much difficulty.

The library contains professional templates for intros, outros, titles and theme projects.

The special MixPad program allows you to import and mix music tracks. The required sound effects can be selected from the built-in catalog.

This free video editing software with no watermark is available to users on different desktop and mobile platforms. The appropriate version of the VideoPad program for Windows, Mac, iOS or Android can be downloaded from the official website.
Conclusion
In this review, we talked about the most popular types of video editors for beginners. Despite their focus on novice users, some of these platforms will also be useful for experienced video makers. Among these are DaVinci Resolve and Apple iMovie. They offer an impressive array of professional-grade video production tools. If you want to get the maximum capabilities from a video editor for a fee, our selection also includes such software. For example, the paid version of the DaVinci Resolve Studio program, as well as the Creator and Pro tariff plans of the HitFilm platform.
***
Would you like your employees to receive real-time data on new Facebook leads, and automatically send a welcome email or SMS to users who have responded to your social media ad? All this and more can be implemented using the SaveMyLeads system. Connect the necessary services to your Facebook advertising account and automate data transfer and routine work. Let your employees focus on what really matters, rather than wasting time manually transferring data or sending out template emails.