To automatically send SMS messages to leads that came to you from Facebook ads, you need to integrate your advertising account with the Messente service. With the SaveMyLeads platform, you can connect the systems in 5 minutes without the help of programmers.
***
If your business regularly needs to send SMS messages to its leads, then you have probably thought about how to automate and speed up this process. The manager may miss an important message, especially if there are a lot of questions and messages from leads. For him, this is an additional burden, which means that leads will inevitably have to wait.
Online, waiting for a potential client is tantamount to giving it to competitors with your own hands. Users remain loyal only if the response to their appeal comes very quickly. Moreover, this does not have to be a result, but a notification that he was heard and soon he will receive an answer.
Even during a small delay in response, the lead may have time to turn to more agile (or rather, better automated) competitors. In order for you to be able to automatically send an SMS message to a potential client immediately after he wrote to you on Facebook, you need to integrate the advertising account with the Massente mailing service. Just imagine: a potential buyer reacted to your advertisement and left the social network, and work with him continues: he immediately receives an SMS that his message was seen and processed - this is a service of the 21st century.
How to set up Facebook and Messente integration
To link the work of these systems via API, you can:
set up the integration yourself or entrust this task to a full-time IT specialist if you have such an employee in your company and he has enough knowledge and skills to work with API requests, APIs of different systems. If you don't have a programmer, go to plan b;
a programmer can be hired to perform a one-time task. But this is an extra waste of time: you have to wait until the integration is completed. Meanwhile, leads continue to come in, and managers process them with a delay. Plus, every time a business needs to contact a programmer when it needs to change communication settings or link the operation of a new pair of systems.
set up the integration on your own using the SaveMyLeads online connector. This service allows you to connect the work of any systems in 5 minutes without programming knowledge. Also, any of your employees will cope with this task.
Connect Facebook Leads Ads
Create a new connection in your account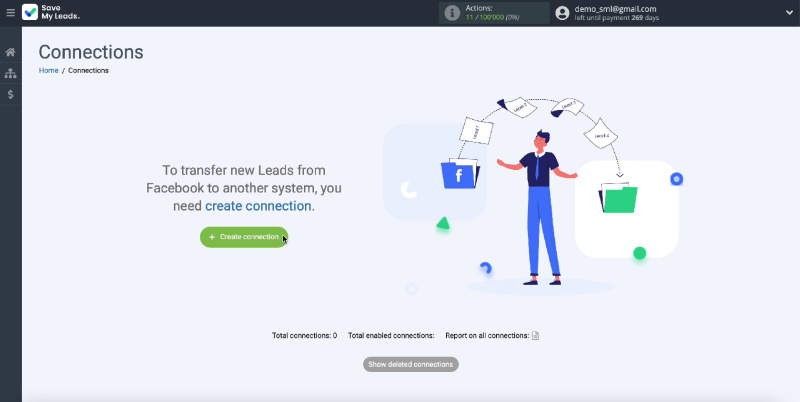 Choose a ready-made template for Massente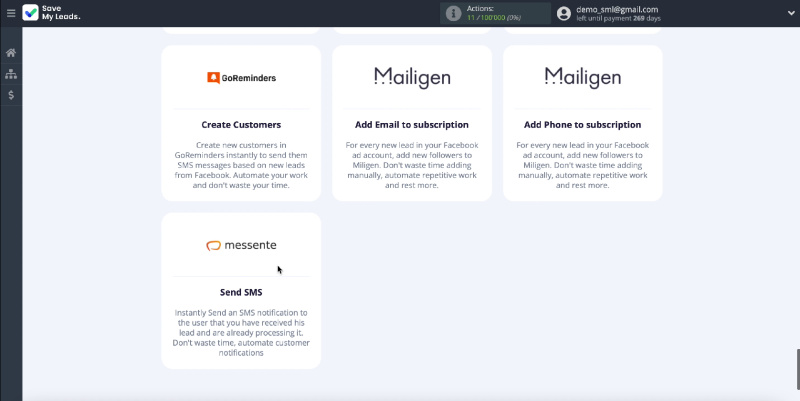 Connect your Facebook advertising account to the SaveMyLeads online connector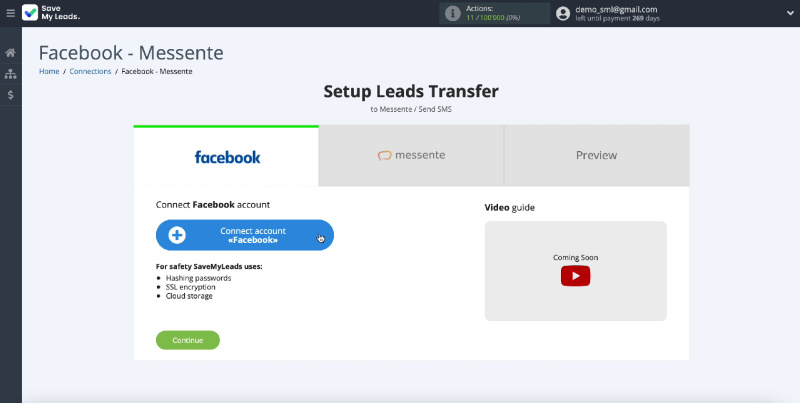 Login to your Facebook advertising account via SaveMyLeads - enter your login and password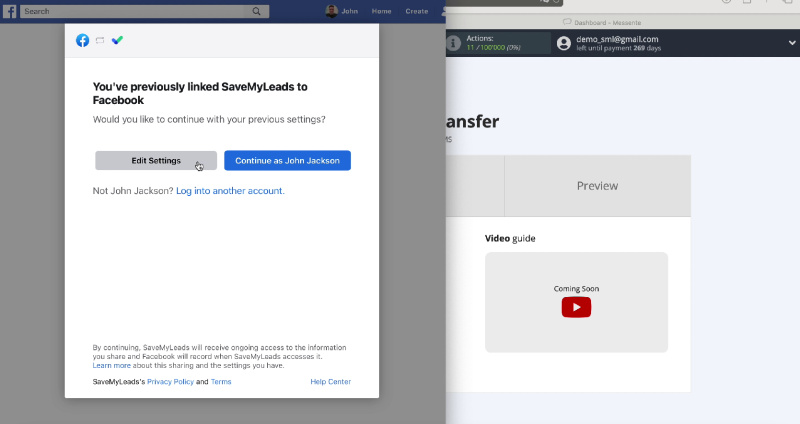 Select all of the ad pages available to you, even if you haven't set up ad campaigns for some of them and aren't generating leads. Thanks to this, you will be able to work with them in the future.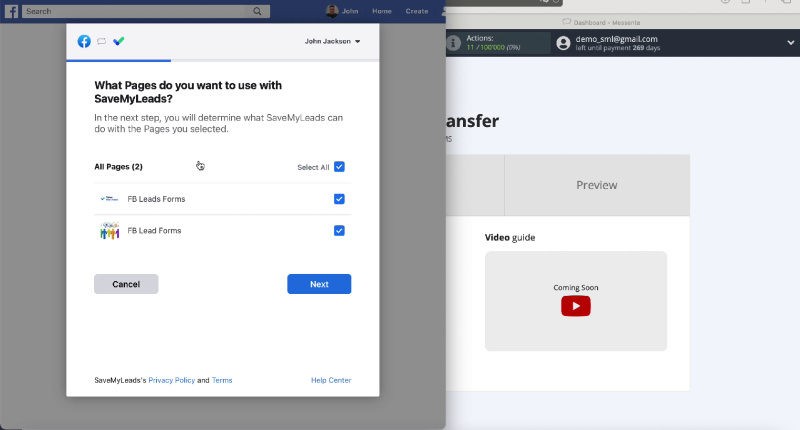 Leave all checkboxes enabled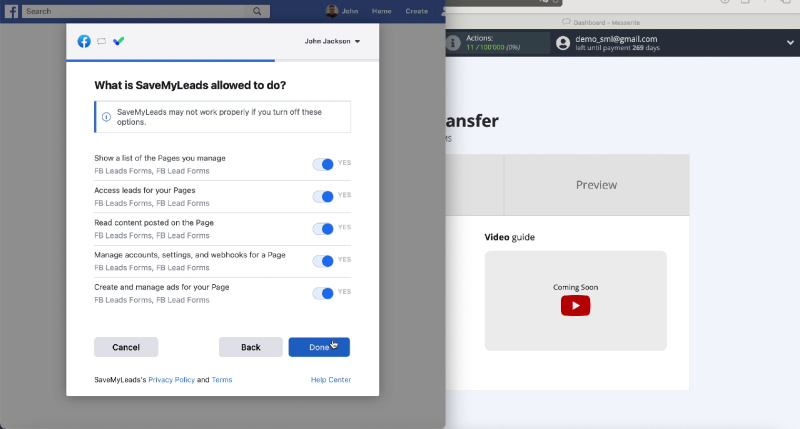 After the account is displayed in the list of connected, select it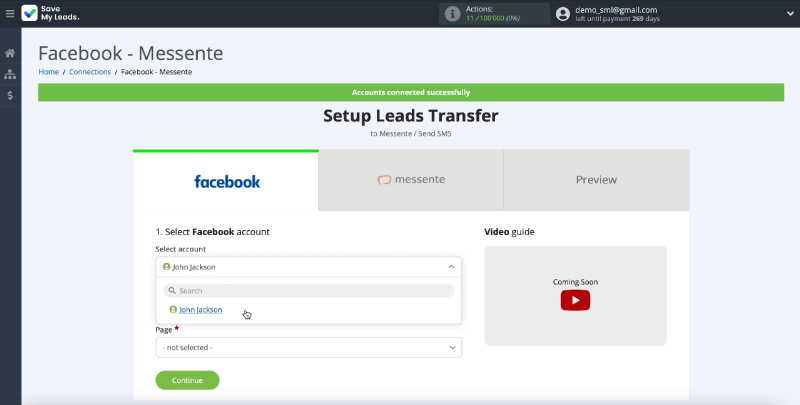 Select the ad page you want to send leads to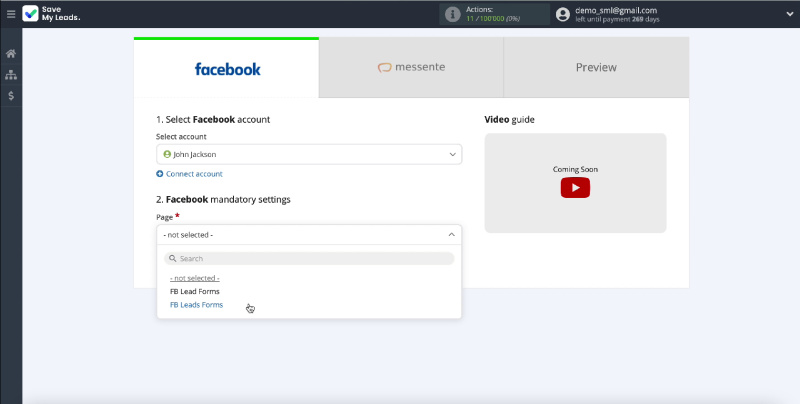 Specify the forms that SaveMyLeads should use to upload data. If you have several of them, you need to create a connection for each form.

This completes the Facebook setup successfully. In exactly the same way, you can set up Facebook to share data with any other system.
Connect Facebook Lead Ads to CRM, Email, SMS & Spreadsheets
Use SaveLeads to connect Facebook to different apps. Over 120+ ready-made integrations available now
Automate the work with leads from the Facebook advertising account
Empower with integrations and instant transfer of leads
Don't spend money on developers or integrators
Save time by automating routine tasks
Test the work of the service for
free
right now and start saving up to 30% of the time!
Try it
You spent a few minutes setting up the source. It remains to set up the data receiving system, in our integration this is the Messente system.
Connect Messente
Connect your personal Messente account to the SaveMyLeads service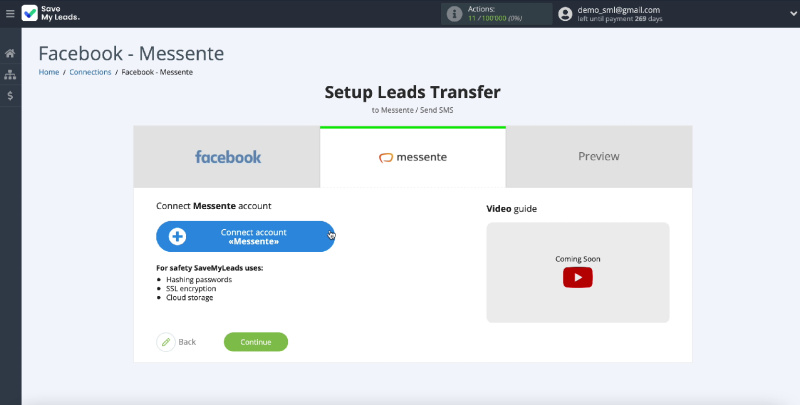 In the window that appears, you need to specify the API Username and API Password. Go to your personal Messente account to get this data.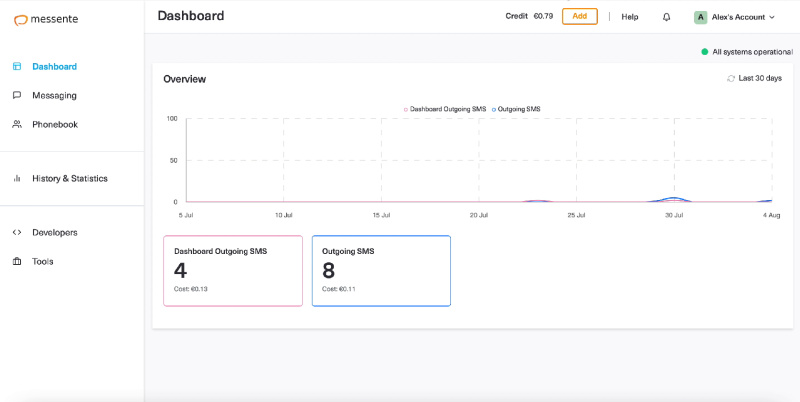 Go to the Developers section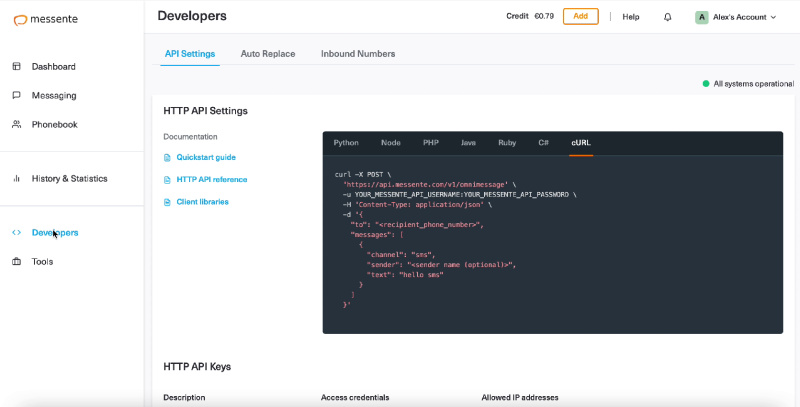 Go to the API Settings tab, create an API key there or use an already created one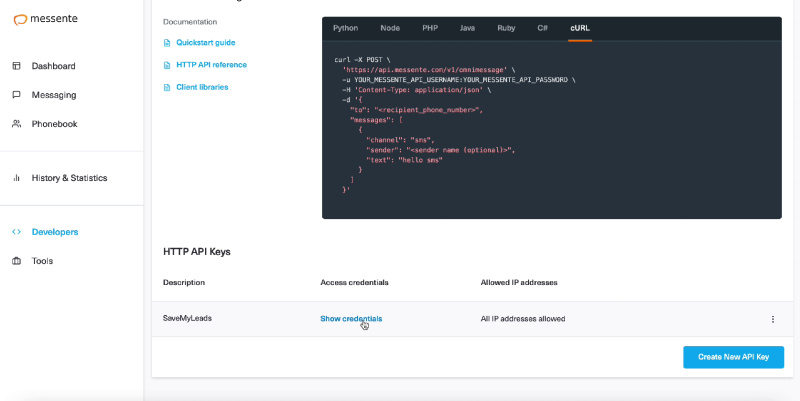 In the window that appears, copy the data in the Username and Password fields and paste them into the corresponding fields in the SaveMyLeads service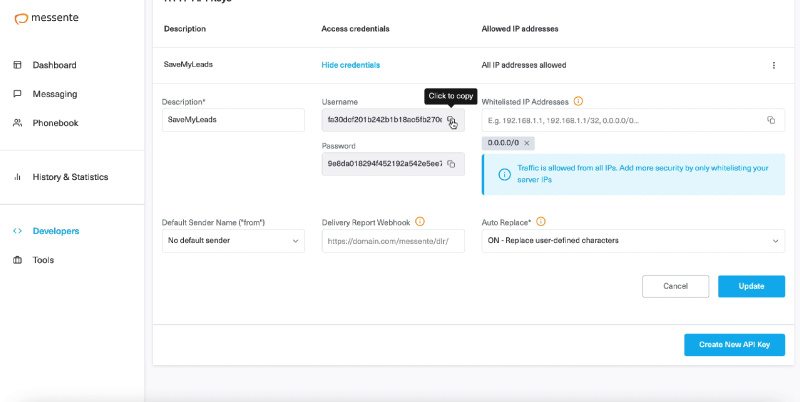 After filling in all the required fields, click Save

Select your account from the list of connected accounts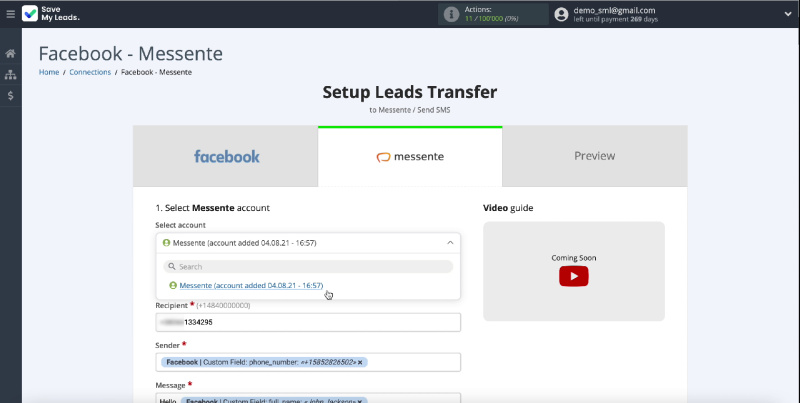 Fill in the fields required to send SMS messages. Enter the sender in the Recipient field. registered with Messente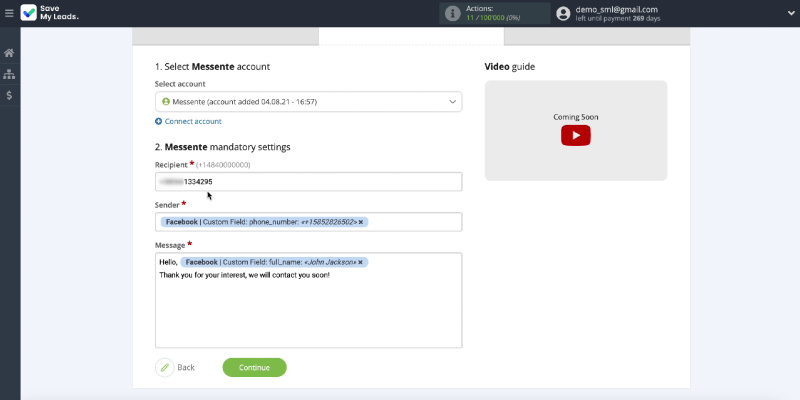 In the Sender field, enter the phone number to which messages will be sent. If the number comes from Facebook to you, you need to assign this variable to the Sender field. To set a variable, click in the corresponding field and select a variable from the drop-down list.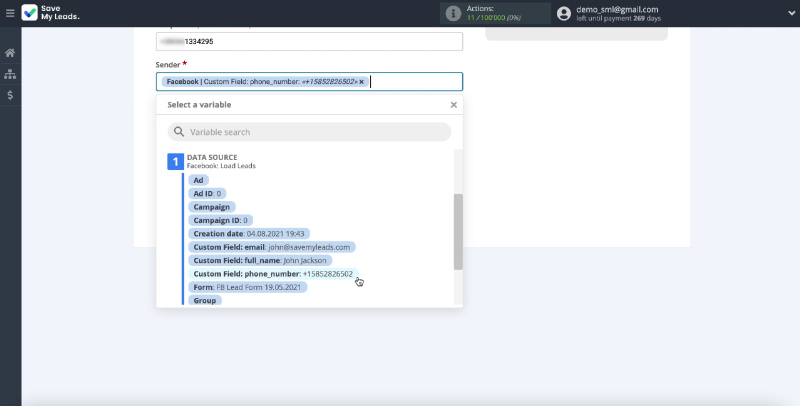 In the Message field, compose the text of the message that you will send to users. You can not only use variables, but also compose the text yourself. After filling in all the required fields with variables, continue the configuration by clicking Continue.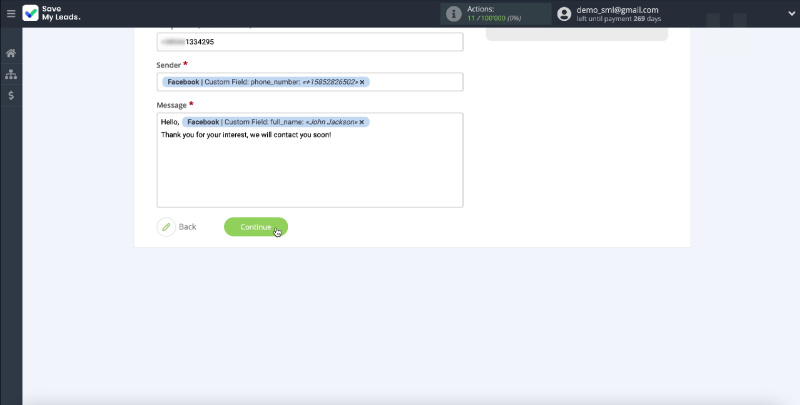 In a new window you will see an example of filling in data for SMS mailing. If you want to check if the settings are correct, click Send test data to Messente.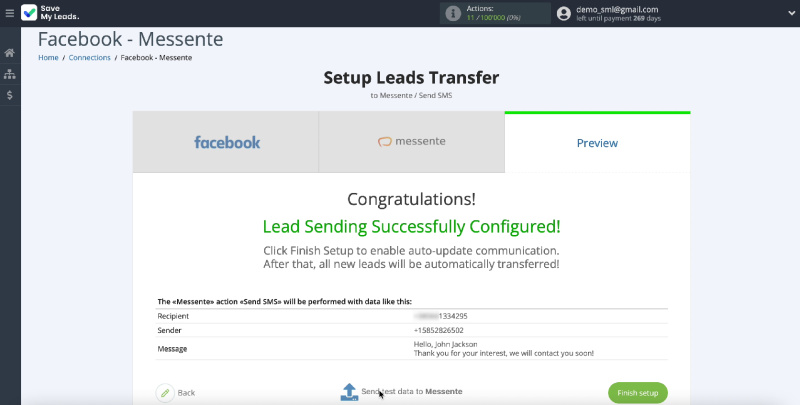 To check the result, go to your personal Messente account. If the result suits you, return to the SaveMyLeads service tab and complete the setup.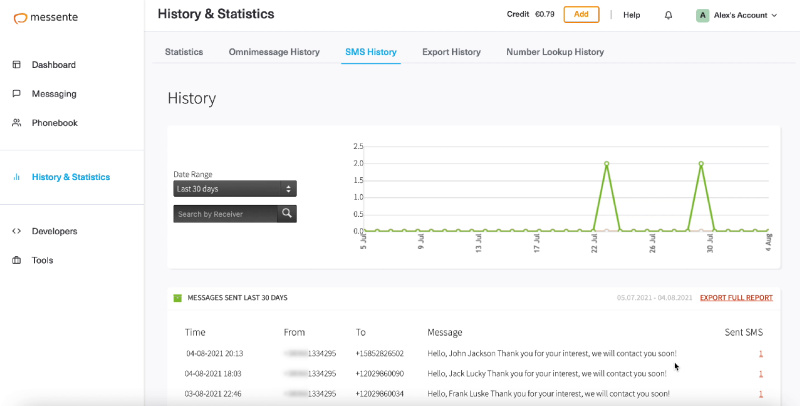 Automate data update
If you want to send new leads instantly, enable auto-update. To do this, click Finish setup.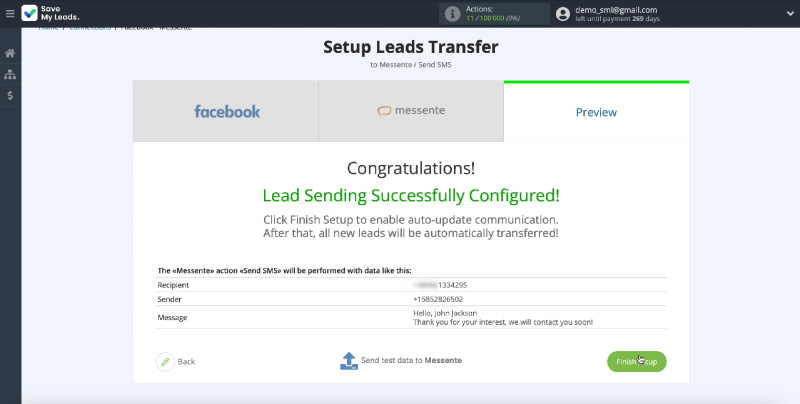 If necessary, you can change the name of the connection, to do this, go to its settings.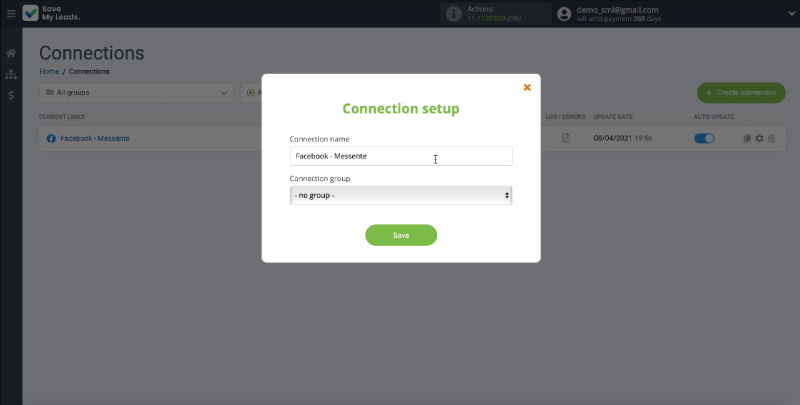 Conclusion
Thanks to the intuitive interface of the SaveMyLeads service, you can set up the integration yourself, even without programming skills. The whole process will take no more than 5 minutes. Thanks to the online connector, you do not have to hire a programmer or periodically turn to hired IT specialists for help.
If you have any difficulties while working with the online connector, you can contact the SaveMyLeads service specialists for help, who will be happy to help you.