In July, the new social network Instagram Threads was launched – Twitter's main competitor. Within the first 7 hours of its opening, over 10 million users registered on it. The platform attracted users with its quick registration, comfortable post volume limit, and absence of annoying advertising. In such a short time, it has earned the status of a 'Twitter killer'. Among the first global stars to settle here were one of the most successful singers, Shakira, racing driver Lando Norris, professional basketball player Seth Curry, footballer Kingsley Coman, chef Gordon Ramsay, businessman Steven Bartlett, and others. From our article, you will discover the essence of the new social network, the opportunities it offers users, and the secret behind its rapidly growing popularity.
What is Instagram Threads
Instagram Threads is a microblogging service developed by Meta. Its feed, both visually and functionally, is very reminiscent of Twitter, and the design of accounts is like the "parent" Instagram. The basis of this network is text. Its main purpose is to quickly exchange text messages, photos, and videos with Instagram subscribers. Currently, it represents a profitable alternative to Twitter and intends to become its main competitor.
Threads from Instagram was first launched in October 2019. This app gave users the ability to exchange messages and communicate via video chat. In December 2021, Instagram discontinued its support. The 2023 version significantly differs from the previous one and has many new features as well as some elements of the original app.
According to Meta, the Instagram Threads app is now available in 100 countries around the world in 31 languages. It supports iOS and Android operating systems. Those who wish can download it to their device for free by visiting the App Store and Google Play stores.
Growth in Popularity
Within just a few hours after the launch, 10 million users registered on Threads Instagram. By the end of the first day their number reached 30 million, and after 5 days it was 100 million.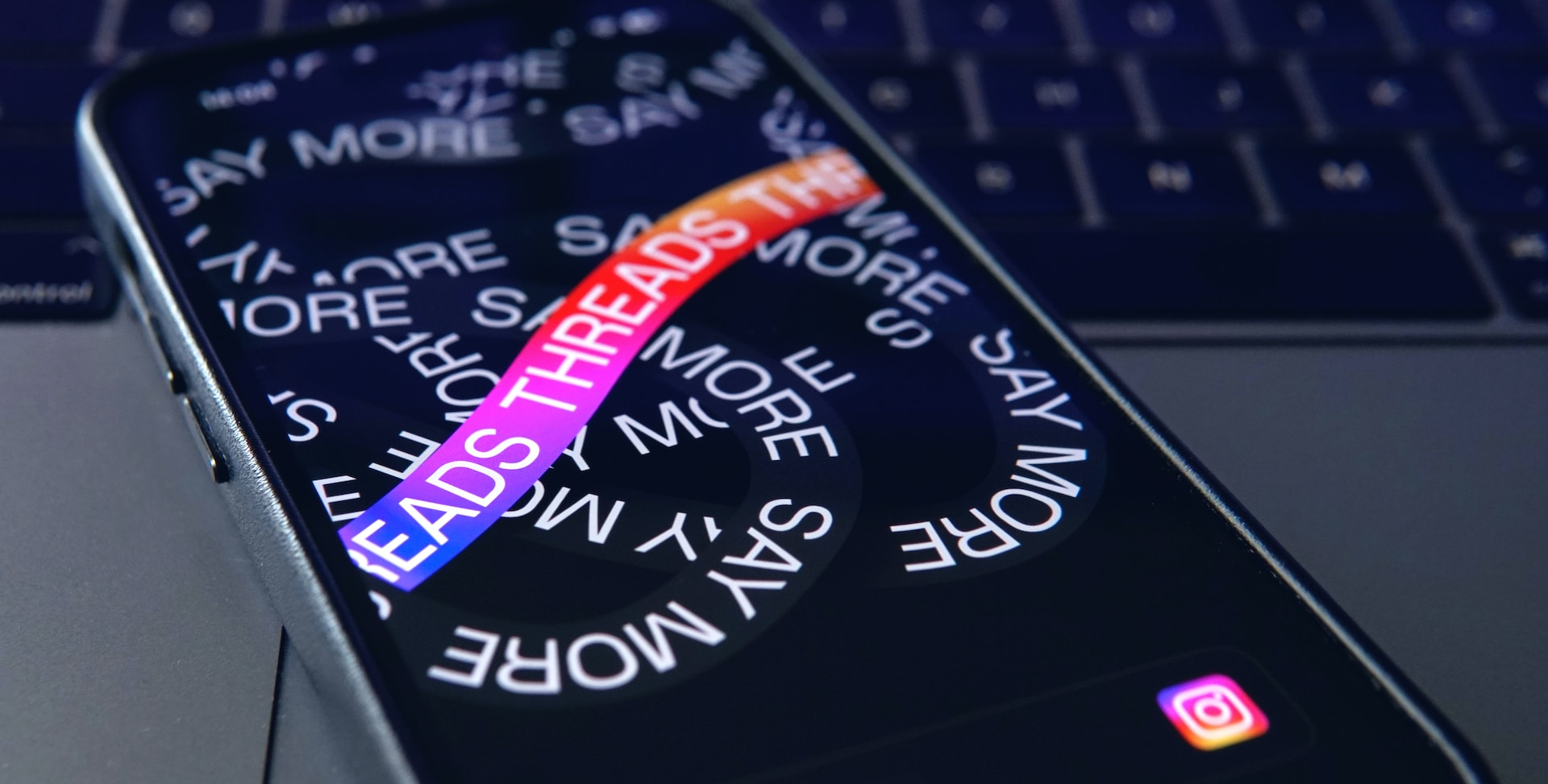 On the first day of the new social network's launch, its founder Mark Zuckerberg reported the details of the app's rapid growth in popularity:
2 million registrations in 2 hours;
5 million registrations in 4 hours;

10 million registrations in 7 hours.

The next morning, the CEO of Meta noted that Threads already counts over 30 million people. For comparison, it took Facebook 852 days to gather 10 million users. Twitter managed to reach this figure in 780 days. The Threads by Instagram network gained the same number in half a day.
Decentralized Approach
Decentralization is a popular technology concept today, that consists of the absence of a single control center and a single point of failure. A bright example of its implementation is the well-known social network Mastodon.
Instagram Threads is the first social network by Meta, promoting the idea of decentralization. The company's official blog reports that soon, Threads will gain compatibility with the decentralized ActivityPub protocol, which allows social networking apps to fully interact with each other. The main condition is their use of this protocol. This means that user messages in Threads can be seen and even commented on in other applications, for example, in Mastodon or WordPress.
A Mastodon user may send a subscription request to your Threads account, and you can accept or reject it directly from it. After that, you will be able to track their content published on Mastodon in your Threads. You won't even need to register on Mastodon for this. If you ever decide to move from Threads on Instagram to another social network, you will be able to take all your content with you. Currently, this function is not available, but when it is, it will be very interesting to watch its application.
Regulatory Issues
As Meta was approaching the global launch of its new application, it ran into serious reputational and regulatory hurdles. According to Bloomberg, the company cannot launch its social network Threads in the European Union due to regulatory issues related to the recently adopted EU Digital Markets Act. Nevertheless, Meta representatives assert that Europe is a strategically important market for them, so they will continue to explore the possibility of launching in European countries. Current legislative nuances prevent them from doing so.
Connect applications without developers in 5 minutes!
Regarding security, Meta reported that Threads users are provided with the same set of features as on Instagram. They can limit the circle of those who are allowed to mention them in messages or reply to them. In addition, they have settings to hide a range of offensive words in responses, cancel subscriptions, block, or restrict the rights of other accounts. As we can see, there are no problems with restrictive measures here. But there is a reputation. Facebook still has a stain from the high-profile scandal associated with Cambridge Analytica, which occurred in 2018. Then, this social network collected data from millions of users without their knowledge or permission. After that, trust in its parent company, Meta, was undermined. Now it still has to prove that the same will not happen again and that it responsibly maintains confidentiality.
Threads Сapabilities
After downloading the Instagram Threads app from the App Store or Google Play, you can log into the social network using your personal Instagram account. After that, you can automatically import your biography from there and duplicate your subscriptions. You can also transfer hidden likes and blocked users. Currently, there are over 2 billion people registered on Instagram. Therefore, you won't have to gain followers from scratch, like in Mastodon, for example. This is one of the significant advantages of Threads, which favorably distinguishes it among other Twitter alternatives.
The size of one message is limited to 500 characters. This is, of course, much more than the 280 characters offered by Twitter in free accounts and fully corresponds to the permissible volume in Mastodon. An image, GIF file, and video up to 5 minutes long can be attached to the text. One post can contain a maximum of 10 multimedia elements.
Just like on Twitter, Threads' users can create new topics for discussion. When a topic is created, its author decides who has the right to reply in the discussion thread: their followers, those they follow, or a limited number of tagged individuals. After such settings, the thread of public conversation will only contain responses from a specifically defined audience, and it will not need to be cleaned from offensive comments from strangers, bots, and spammers.
Connection with Instagram
Threads for Instagram is a relative, although these are different applications. There is only one feed in Threads. Like on Instagram, it is algorithmic: it contains posts from users you follow and those recommended by the system. A post from Threads can be published in the Instagram feed or stories with just a couple of clicks. The type of account can also be chosen and set as public or private. Profiles confirmed on Instagram automatically becomes so in Threads too. This makes Instagram Threads for business convenient.
Observance of community rules. This includes approving posts suitable for different audiences and prohibiting those containing 'hate speech' (insults and humiliations). Meta aims to make Threads a social oasis – a place for 'productive, positive discussions'.
Content filtering. Each user decides who has the right to reply them, or mention their nickname in a message. Moreover, here you can set up a special word filter – make a list of words that you wouldn't like to see in messages or posts. After that, posts and messages containing 'stop words' will not appear in the feed and reply chains. Like on Instagram, Threads' users can report content that violates the rules of the social network for review and sanctioning.

User blocking. Those who a user has blocked on Instagram will remain on the 'blacklist' in Threads. This list can be edited through the Instagram application.

The 'Break' function. It helps the user manage the time spent on the social network by limiting scrolling through the feed.

Parental control. If you've already set up this function through the Meta Family Center, everything will automatically be duplicated in Threads.

In conclusion, it is worth noting that the new social network borrowed web design, navigation, and some functions from Instagram. However, the basic functionality is really similar to Twitter.
Difference from Twitter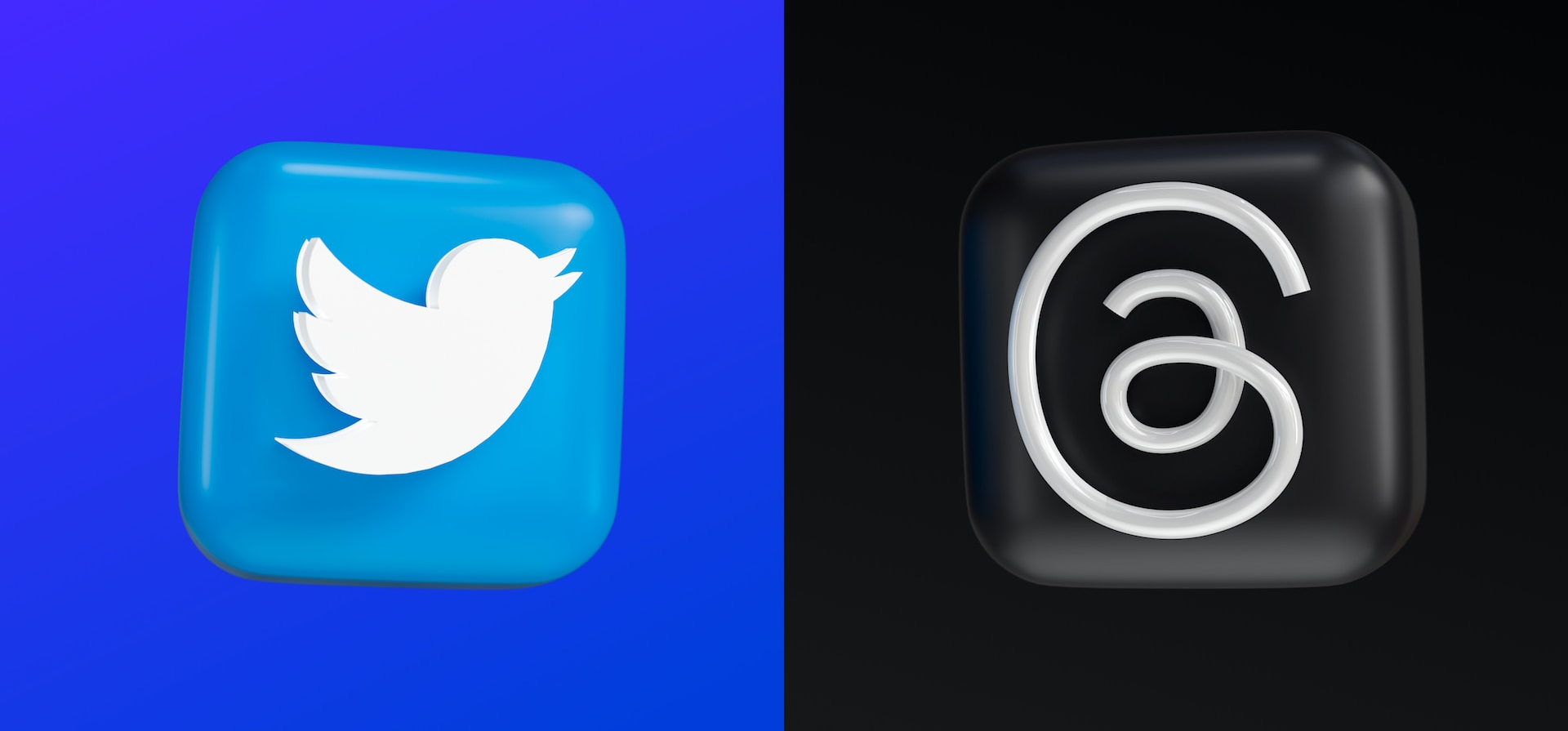 The global difference between Threads and Twitter lies in the new microblogging service's aspiration for decentralization. This approach is radically different from Twitter's restriction on free API access for other developers.
Functionally, Threads has a lot in common with Twitter. The new social network implements the same principle for creating text messages, attaching images and videos, following other users and company pages, commenting on their posts, retweeting them, and so on.
However, some Twitter features are not in Threads. Among them are:
"Spaces". Due to the lack of audio rooms, it is not possible to hold voice conferences here.
Pinning posts on a personal page.

Adding a favorite publication to your bookmarks.

Support for alternative user text for images.

The ability to edit a published message.

Built-in translation into other languages.

Hashtags.

Private messages. Given the link to the Instagram account (the link is in the user's profile), they are not particularly needed. If necessary, you can just go to Instagram and write a private message there.

Full support for the web version.

One of the significant advantages of Meta's new product over Twitter is the size of the user base, which currently stands at 112 million. Mark Zuckerberg's company does not plan to rest on its laurels and aims to cover at least a portion of the 2.35 billion registered Instagram users with Threads. Twitter's active user base currently totals around 250 million people.
Summing up
Threads app from Instagram is a relatively simple. It lacks many features that Twitter users value, for example, the ability to send a direct message, and edit a published post, and support for a desktop version. Its rapid rise in popularity is most likely due to its course towards decentralization, and the convenience of registration, and close ties with Instagram. However, this does not mean that everything will stay this way. Meta's management assured that they plan to further develop and improve Threads. Instagram's head, Adam Mosseri, noted that active work is underway to expand functionality. Perhaps in the near future, users will have the opportunity to add hashtags and exchange private messages directly. Moreover, a search function upgrade and a feed, which will only contain publications from those the user follows, are expected.
***
Don't waste another minute manually transferring leads from Facebook to other systems. SaveMyLeads is a simple and effective tool that will allow you to automate this process so that you don't have to spend time on the routine. Try SaveMyLeads features, make sure that this tool will relieve your employees and after 5 minutes of settings your business will start working faster.