Nowadays, customer support is never complete without self-service resources. People have recognized the ease and convenience of using knowledge bases, FAQ pages, and how-tos to resolve their issues and get the necessary guidance. As many as 90% of customers expect to find a self-service portal on a company's website. Such an appreciation of online help resources is found in the B2C and B2B sectors. Both individual and corporate customers like it when they can find the information they need quickly and effortlessly. However, such effortlessness does not come naturally – it is a product of teams that build knowledge bases and fill them with content.
At the same time, the benefits a knowledge base can bring to a business are not limited to creating superb customer experiences. It also plays an important role in content marketing. Of course, a knowledge base is the most effective when implemented properly. This is what we are going to look at in this post.
B2B vs B2C Content Marketing: Main Differences
Just like with B2B vs B2C email marketing comparison, the main differences lie in the buying behavior of individual and corporate customers, which is a product of several factors:
Target audience. In B2C, your customer is a single person that seeks a solution for their or their family's pain points. In B2B, customers are corporate entities where purchase decisions are made based on a chain of approvals by different people. The ultimate goal of the solution is to solve the problems of the company.
Purchase behavior. Individual customers make decisions based on their personal impressions and often emotionally driven preferences. B2B customers rely on hard facts and figures, leaving little room for emotions.
Buying cycles. B2B transactions usually take longer than those in the B2C sector, due to a lengthier process of approval and authorization. Individual customers require no additional approval and can make decisions on the spot.
These key factors determine the main differences in the approach to content marketing when you are targeting B2B or B2C markets:
In B2C, focus on emotions, in B2B, focus on value. The content you aim at individual customers should engage and entertain and, eventually, create a sense of satisfaction with the purchase. When it comes to corporate customers, it is important to show the value your product will bring to them, as well as your expertise in the field.
B2C customers respond better to social media posts and testimonials, while B2B customers – to case studies and white papers. For private customers, getting "peer support" for their decision is important. This is why they pay close attention to reviews and social media mentions. In B2B, the core goal is to achieve value for this specific company, which can be proven by facts and figures and strengthened by expert analysis done on their basis.
For B2C, use simpler language to describe the benefits of using your product even to not very technology-savvy customers. For B2B, you can go as professional as needed — your customer, surely, has an expert on their team to discuss technical details and validate the advantages of your offering for their business.
Role of a Knowledge Base in Content Marketing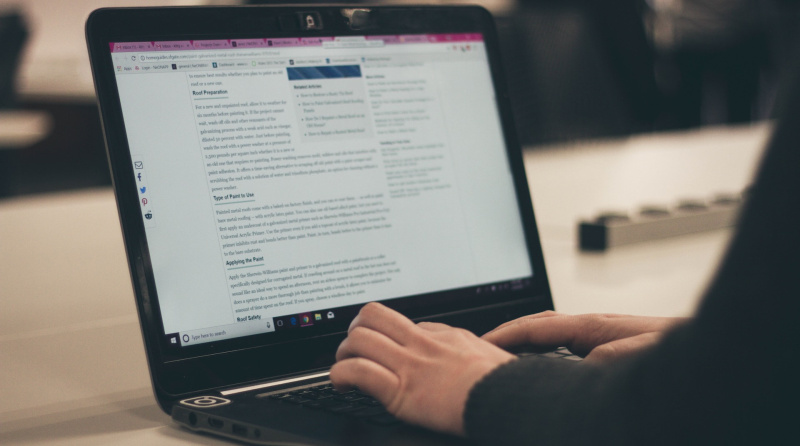 A knowledge base is a valuable component of a successful content marketing strategy. In addition to satisfying the customers' need for self-service resources, a good knowledge base tool can give a substantial boost to your marketing efforts:
It improves customer experience. The majority of customers – 91%, to be exact – are ready to use a knowledge base if it is available and tailored to their needs.
It positions you as an expert in the field. Useful and detailed knowledge base articles prove your expertise and can strengthen customers' trust in your business.
It contributes to your SEO efforts by providing searchable content that can bring users to your website.
How to Build a Knowledge Base for B2B Marketing
If you are focused on corporate customers, a well-crafted knowledge base may enhance your marketing campaigns and help to attract quality leads. However, to fit this purpose, your knowledge base must be properly designed. In this post, we are going to give you a couple of hints on how to build an effective knowledge base.
Identify the Target Audience
As we saw already, in B2B, the target audience is corporate customers. More often than not, it is not a single person but a group or a hierarchy of company employees that should approve the purchase decision.
Your knowledge base content should be able to convince decision-makers that your product will resolve a problem their business faces. For that purpose, identify the personas representing corporate customers and try to understand their buying motivation. It can be personal (a bonus or promotion) or company-focused (competitive advantage, sales increase, etc.) Once you have defined the personas, build the knowledge base content to appeal to them.
Choose an Effective Platform
If there is something corporate customers do not like immediately, it is poorly performing software. Make sure you select a robust and highly effective platform to host your knowledge base on so that you create a positive impression from the word go.
Connect applications without developers in 5 minutes!
Look for software that allows you to build a well-structured and intuitive knowledge base integrated into other systems you might be using – customer support and communication, CRM, etc. A good knowledge base platform offers the following features:
High performance, ensuring fast loading of pages and articles.
Search engine which allows finding relevant information quickly.
Tags to group content based on keywords.
Support of different media attachments, giving you the opportunity to enhance knowledge base articles with graphics, videos, or animations.
SEO features to help your knowledge base appear in web searches.
Create ROI-focused Content
B2B customers are most concerned with the practical benefits of the solution they choose for their company. At different stages of the approval process, they may be driven by different motives. Still, the ultimate goal is the same – the product they choose must resolve their issues or bring tangible benefits.
In the B2B sector, there is no room for emotion, only cold hard facts, and figures. The knowledge base should follow the same principle and contain information that clearly shows the practical side of the product and the return on investment the customers may expect from it. Ensure all instructions and guidelines are detailed and easy to follow, with the end result clearly outlined. After all, it's a great way to close more deals with B2B buyers.
Take into Account the B2B Purchasing Journey
In B2B, your customer can be a group of people, each with their specific position, job description, and goals. A purchase approval flow may involve six to ten decision-makers, each in their distinct role.
For example, a corporate purchase decision may be initiated by a department manager identifying the problem and continued by a market analyst researching vendors. Then, experts join to evaluate the available solutions and weigh the pros and cons. After that, decision-makers reach a consensus on accepting or rejecting the proposal. And that is not the end of the process – there are end-users who will work with the purchased product and express their feedback.
The knowledge base content must target each of these personas to showcase the advantages of the product and the value it can bring to the business.
Create Highly-engaging Content
If you are targeting B2B customers, you need to apply the engagement strategy in accordance with their personas and buying behavior. Within the context of building a knowledge base, consider the following tactics:
Enhance the knowledge base articles with content appealing to B2B users: white papers, case studies, expert analytics, and so on. Provide links to resources from within the knowledge base topics to make the reader want to explore further.
Emphasize the practical benefits of the product. You may include video demos or infographics showing how your solution helps to achieve business goals and resolve typical pain points.
Integrate the knowledge base with your CRM system. A customer relationship management system allows you to support your content marketing activities with customer data, which, in turn, provides high personalization opportunities. Studying the profiles of your customers can give you ideas about knowledge base content updates to make it more engaging.
To understand which content engages your audience the best, consider using web tracking to analyze your audience behavior on the site and therefore see which articles or pages get attention.
Conclusion
Marketing in the B2B sector is not easy. Mainly, it's because B2B is a no-nonsense zone where you need to show the real value of your offering to reach your customers. However, a combination of a superb product, a professional team, and a stellar knowledge base can be up to that task. Hope our knowledge base building tips will be useful for you in your content marketing activities.
***
Use the SaveMyLeads service to improve the speed and quality of your Facebook lead processing. You do not need to regularly check the advertising account and download the CSV file. Get leads quickly and in a convenient format. Using the SML online connector, you can set up automatic transfer of leads from Facebook to various services: CRM systems, instant messengers, task managers, email services, etc. Automate the data transfer process, save time and improve customer service.