Captions and subtitles are becoming commonplace in social media posts. However, many brands still struggle to understand the importance of these elements in their marketing. The presence of subtitles not only impacts how platforms rank content but also influences how people interact with it.
Failing to add captions to your Facebook videos could make a difference between connecting with your audience and wasting valuable resources. Here are some of the compelling reasons why adding subtitles to your Facebook videos should be a priority.
People Prefer Silent Videos
When Facebook originally released video content autoplay, the default was a "sound on" approach. Their team quickly discovered through feedback that users prefer to opt in for audio rather than having the autoplay feature. The data showed that 80% of viewers react negatively toward the platform and the advertising business if the video automatically turned on the sound.
Studies by Verizon Media showed that 69% of digital content consumers watch videos on silent. The report also highlighted that 50% of consumers surveyed indicated the importance of subtitles for this reason. Furthermore, 25% of respondents still prefer muted videos even in a private space. Despite this clear preference for silent content, Facebook reports that at least 41% of Facebook video ads are "meaningless without sound".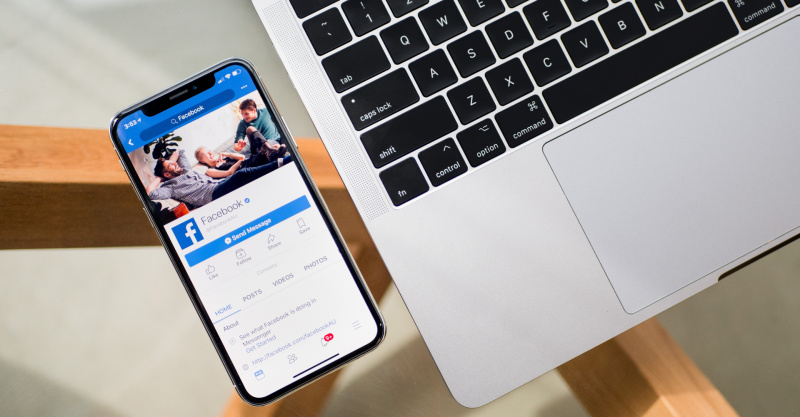 Subtitles help you reach viewers who consume content on mute. Failing to add them could mean sacrificing 70% of your potential customer base. Subtitles are necessary to reach potential customers as they navigate public transit or wait for their food at a restaurant. Yet, it's also required for reaching people who sit on couches in their quiet homes and prefer to keep silent.
Subtitles Are Essential for SEO
Although search engine optimization (SEO) is usually about long-form blog content, product listings, and YouTube videos, it's still useful on Facebook. For example, adding SEO-friendly subtitles with the same YouTube video editor will provide even more SEO real estate.
One of the challenges with video content is the lack of keyword-rich metadata. Text-based content provides crawlers with keywords to read, analyze, and rank. While they are incredibly advanced and evolving, they cannot "watch" a video and process the audio components.
Facebook videos are also eligible to show up on the Google SERP. Uncoincidentally, if you search for information about how the Facebook algorithm interacts with Google, many of the videos that pop up first are Facebook posts from Google SEO experts.
Captions are often summaries describing the video subject and contents. Adding subtitles provides more context for crawlers and increases the likelihood of getting ranked by the algorithm.
Batching video edits for cross-posting across platforms will ensure your videos have the best potential for reach, regardless of where they're shared.
Improve Reach and Engagement
Subtitles also impact how the content is ranked on Facebook but through an indirect approach. Facebook has indicated that "percentage completion" is one of the key factors in how videos are ranked in the algorithm and shared on potential viewers' News Feeds.
Additional data showcases that video ad view time increases by 12% when subtitles are present. The Communications Manager for A&W Canada shared that captions increased the brand's ad view time by 25%.
Connect applications without developers in 5 minutes!
As video completion time is a ruling engagement metric for Facebook, the connection between captions and rankings is clear. Captions increase the completion rate, which indicates to the algorithm that this content should be given preference. While this approach isn't the same direct data processing as Google, the result is the same.
Facebook Auto-caption Is Flawed
A common question among aspiring Facebook marketers is "why reinvent the wheel?" Facebook released auto-captioning to streamline posting and make the platform more user-friendly. Before this update, marketers had to add subtitles in a separate editing program and upload the completed video.
This well-intentioned update resulted in immediate backlash. The auto-caption couldn't detect if subtitles were already present, overriding some brands' subtitles and rendering them illegible. This AI-driven program was also described as "comically bad" due to its inaccuracy. The PR team at Facebook tried to attribute the issues to technological limitations, but YouTube was able to implement their AI to transcribe the same videos accurately.
While many of the kinks have since been smoothed out, auto captioning Facebook is still unreliable at best. Facebook has released a ranking system estimating how well it can transcribe content based on background noise and clarity. Fortunately, users can turn off auto-captioning and rely on their subtitles instead.
Improve Accessibility for Hearing Impaired
Hearing loss and deafness impact a significant portion of the population. The WHO reports that 1.5 billion adults worldwide (almost 20% of the global population) live with hearing loss, with 430 million people (5%) experiencing debilitating hearing loss and deafness.
Digital content has the potential to reach a global audience. Failing to add subtitles to your content could immediately eliminate a billion viewers from your potential audience. Modern consumers also prefer brands that prioritize accessibility and strive to eliminate ableism from their business efforts.
Improve Accessibility for Multilingual Viewers
An astounding 21.9% of US citizens speak a language other than English at home. That's 67.3 million people — and the numbers are trending upward. Of the 7.8 billion people in the world, only 370 million (4.7% of the population) are native English speakers.
Many non-native speakers struggle to process English audio content. Adding English subtitles provides an opportunity for better language processing so they can enjoy and retain your content.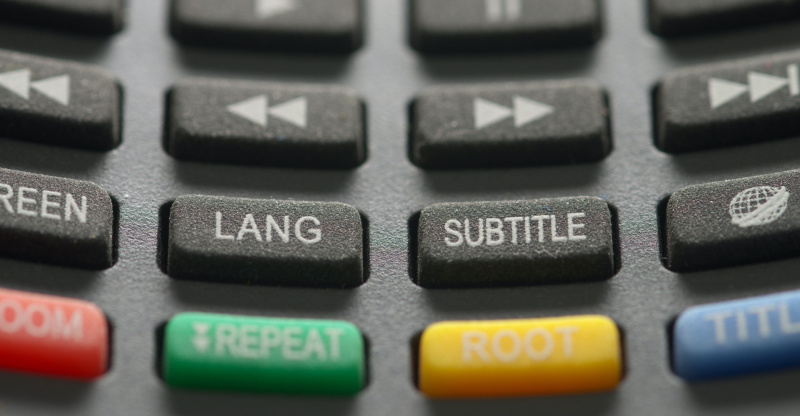 Furthermore, translating English subtitles to other languages allows your business to improve localization in new markets and reach a broader customer base. And yes, SEO appreciates this feature as well. It's worth noting that the U.S. has the 2nd largest population of Spanish speakers in the world. Subtitles could be the key to unlocking that market.
Improve Viewer Retention
A video is a powerful tool for improving comprehension and retention. It's commonly used in educational settings with promising results in enhancing student learning.
Educating your audience is an integral part of building rapport and making sales. Video captions will give learners another visual opportunity to process information while enriching comprehension, attention, and memory.
Considerations When Adding Subtitles
Fortunately, adding subtitles to video content is easy with basic video editing software. Still, there are a few key considerations to keep in mind when adding subtitles.
Confirm the accuracy – take some time to read through the subtitles and edit them for accuracy. Even high-quality transcription programs make mistakes. Spell checkers can help you correct spelling and grammar in the subtitles if the speaker uses slang or misuses words.
Prioritize placement – ensure captions are placed appropriately so they aren't distracting or disrupted. This consideration is especially important for reformatting and repurposing videos for Instagram, TikTok, etc.
Select clear font elements – don't use an artistic font for your subtitles. Stick with a basic, easy-to-read font in a color that contrasts with the background. The online font editor allows you to modify existing fonts for color, structure, etc.
Prioritize timing – ensure your subtitles are synced with the actions and movements in the video. Adjust the timing for consistency.
Use professional translators – don't rely on AI translations for multilingual subtitles. Work with a professional translator to review and confirm accuracy.
Conclusion
Failing to add subtitles to your Facebook videos is a big mistake. Consider compelling statistics and ask whether your brand can afford to ignore the data. Chances are, it can't. If your competition is using subtitles, you're already behind.
Follow subtitles best practices to ensure accuracy and functionality. Invest in reliable software to make the process straightforward. Your customers will thank you.
***
Would you like your employees to receive real-time data on new Facebook leads, and automatically send a welcome email or SMS to users who have responded to your social media ad? All this and more can be implemented using the SaveMyLeads system. Connect the necessary services to your Facebook advertising account and automate data transfer and routine work. Let your employees focus on what really matters, rather than wasting time manually transferring data or sending out template emails.