In this article, we would like to tell you about the history of a legendary VoIP service, its rise and the fall, main functions and services, as well as about the future of Skype.
***
Skype is one of the first mass audio and video communication services, which was highly demanded in the 2000s and especially in the 2010s. It is rightfully considered the ancestor of all modern instant messengers, as it provided free private and group calling, conference options were introduced long before Telegram, WhatsApp, or Microsoft Teams. Now, Skype still has many active users, but its popularity is steadily declining every year.
The emergence and development of Skype
Skype was released in 2003 by Skype Technologies - a team of programmers from Estonia, Sweden, and Denmark who participated in its creation. Initially, only voice calls and text messaging were available in the interface. At the same time, the focus was made specifically on calls, which distinguished Skype from another then-popular ICQ messenger.
From the very beginning, Skype stood out from its competitors by offering a more simple and more convenient registration procedure, as well as a clear and user-friendly interface. The developers immediately began to refine it: an answering machine and an option to bind a phone number were added in version 1.2. Version 1.4 received a function to forward calls to other Skype accounts and third-party phone numbers. Finally, version 2.0 has acquired a video call function, and version 2.5 added the ability to send SMS and Microsoft Outlook synchronization.
In 2007, a version of Skype 3.5 for Windows was released with new options like call redialing, redirecting to third-party users, and inserting videos into chat. In 2008, the developers released a version of Skype 2.0 for Linux with a video conferencing option, and in 2009 the first mobile service application for the iPhone appeared. In 2010, Skype released a client for Android, and the 5th version of the program for Windows got the possibility of group video calls. The total number of Skype users exceeded 660 million at that time.
In 2011, a mobile application for iPhone and iPod Touch was released with video call support. On May, 10th 2011, Microsoft Corporation acquired Skype Communications for $8.5 billion, the company was incorporated as a division of Microsoft, which acquired all the rights to the software. Shortly after the purchase, another Skype update introduced support for Windows 8 and the integration option with Facebook.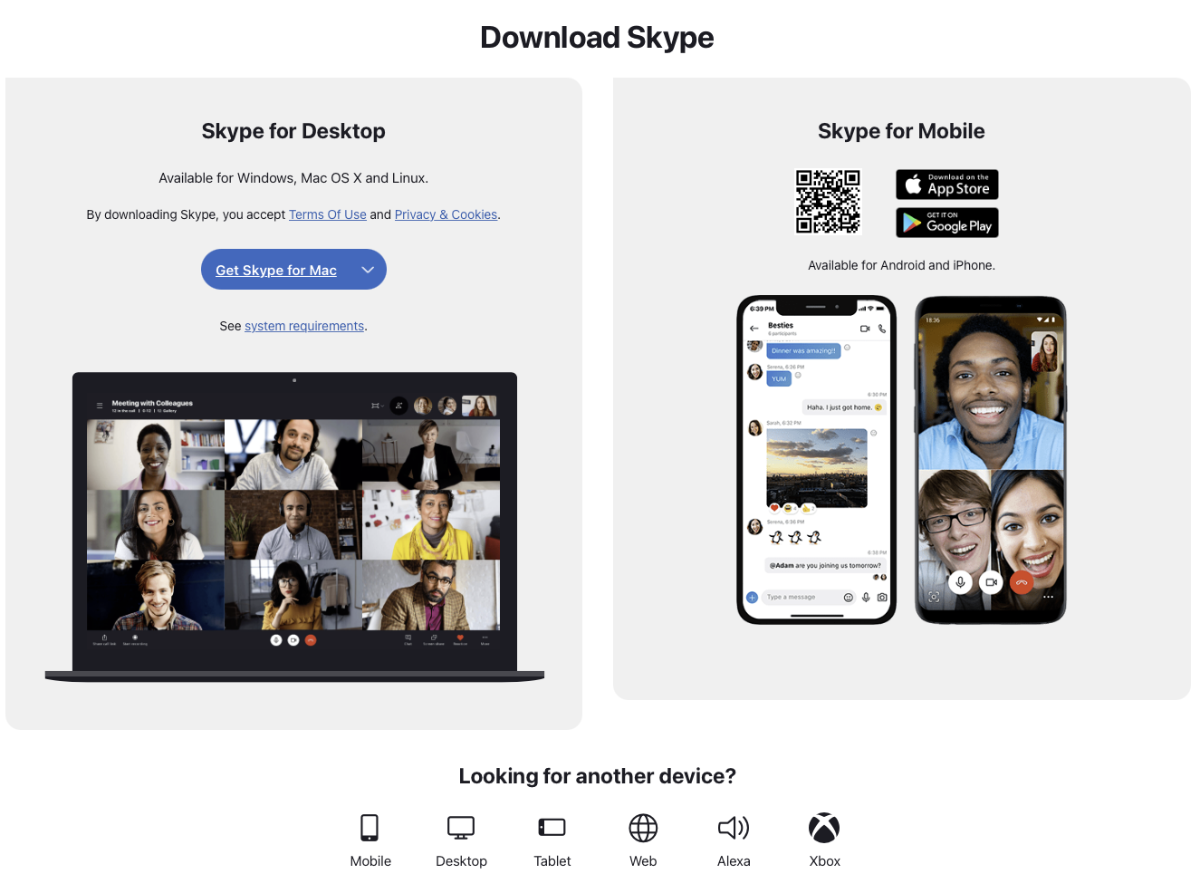 In 2012, a record was set for the maximum number of online users of the service - 32 million. At the same time, Skype received a feature to get authorized with Microsoft and the Facebook accounts.
Connect applications without developers in 5 minutes!
In 2013, the messenger acquired the function of sharing files, since then users can send them to each other in chats. In 2014, the service opened free access to group video conferencing. In 2017, Microsoft's Cortana AI assistant was built into the PC, iOS, and Android versions of Skype, giving it a range of artificial intelligence capabilities. In 2019, the function of blurring the background during a video call was added to the program interface.
Skype features and services
Basic Skype functions make it possible to exchange messages, files (up to 300 MB), and emoji for free in private and group chats and to make audio and video calls between computers and mobile devices via the VoIP standard in HD format, as well as to make voice conference calls and video conferences with a maximum number of 100 participants. All chats and audio-video calls are protected by end-to-end encryption technology.
Skype clients are available for many devices and platforms, including Windows, Linux, macOS, Android, iOS, as well as for PSP, Xbox 360, Xbox One, Kindle Fire XD, etc. The service also has a browser version with full functionality, including options for online meetings and interviews.
There is also a range of additional features and services that are worth mentioning:
Screen sharing and video messaging (available only for the desktop version).
Call recording and automatic subtitles that turn the subscriber's speech into text on the screen.
Paid service SkypeOut, which allows making outgoing calls to mobile and landline telephone numbers in almost all countries of the world with a per-minute payment. The service also supports sending SMS to mobile numbers.
SkypeIn is a virtual local number with codes of different countries of the world (25 countries and regions are available) for processing incoming phone calls from subscribers of mobile or fixed networks. You can make a fixed payment and receive unlimited incoming calls.
Skype VoiceMail works as an answering machine and records incoming voice messages while the user is offline.
Skype To Go is a service that provides a virtual access number acting as a hub for calls between mobile or landline numbers.
The Skype Connect service allows you to make Skype calls using a PBX (Private Branch Exchange) with SIP protocol support.
In addition, Skype allows users to share their location, set a blurred background, or completely change it by uploading an image. It also has a built-in online message translator, voice and video calls, a search function in a chat, call forwarding to any phone number, caller identification, and many other features.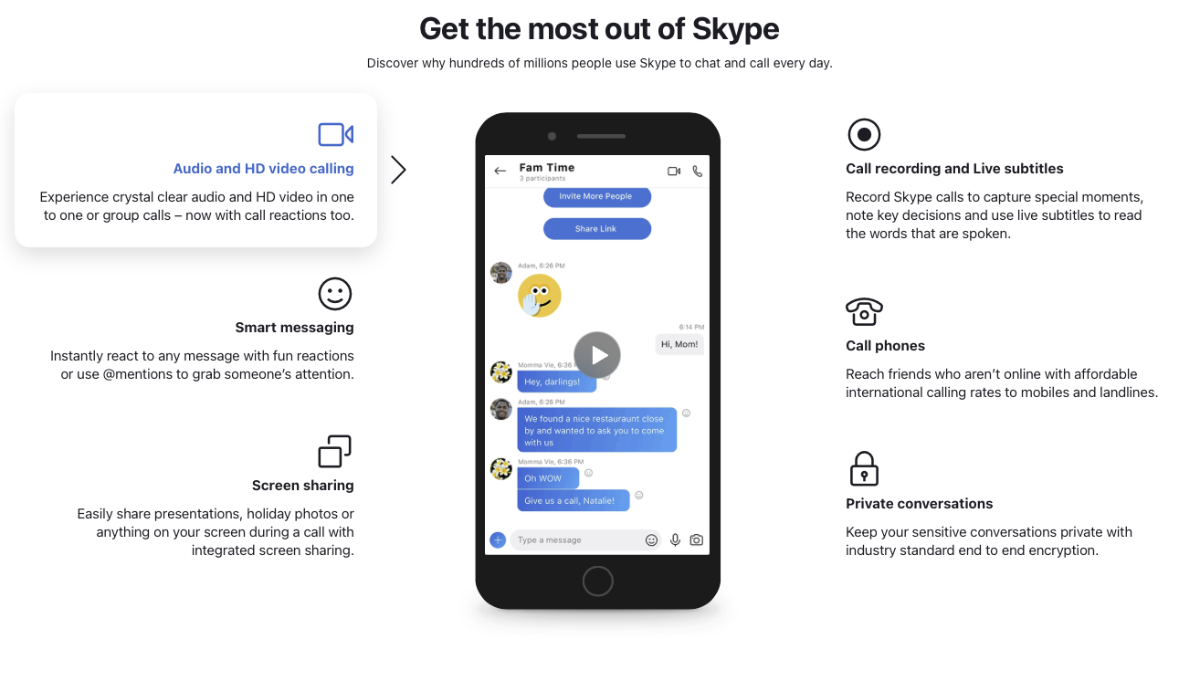 What is the future of Skype? Will Teams replace it?
Despite the solid functionality of Skype and regular updates, the era of its popularity is steadily going downhill. The service could not compete with faster and more convenient instant messengers and VoIP services such as Telegram or WhatsApp, and especially Zoom, which loudly announced itself in early 2020. Moreover, Microsoft decided to phase out Skype in favor of its new product - Teams.
Microsoft Teams is an enterprise messenger, which was developed in 2017. In May 2021, a free version for personal use was launched. It was equipped with all the features of the business version. It is important that for authorization in Teams, users can use the registration data of the existing Skype account, which makes the transition to a new product literally "seamless". Moreover, the new messenger has more capabilities, for example, it supports video conferencing with a maximum number of 300 active participants (and up to 20,000 viewers), while Skype is limited to 100 users.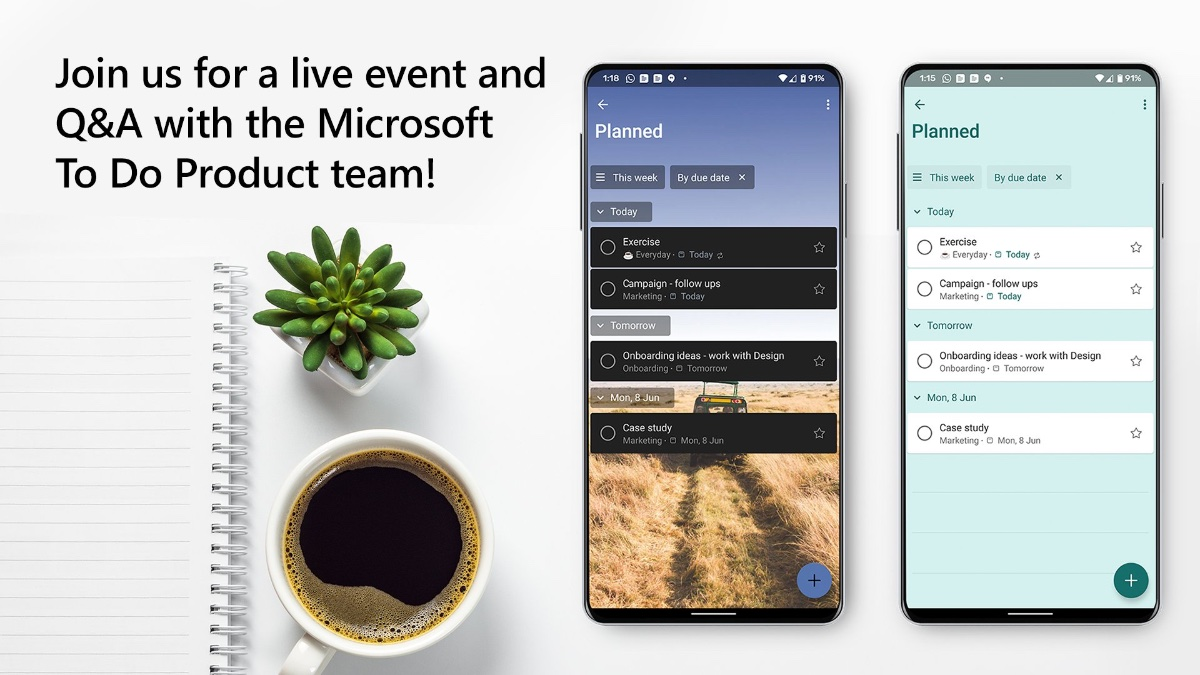 However, Microsoft has no plans to completely shut down Skype or get rid of it in any way. Although the number of active users has decreased in recent years, it makes about 300 million, which is still quite impressive. Nevertheless, the corporation still pushes Skype to the background: in June 2021, it was announced that this program would not be present in the list of preinstalled software of Windows 11. Also, on July 31, 2021, the corporate version of the messenger, Skype for Business Online, stopped working.
Conclusion. Unclear future
Skype is truly regarded as the first mainstream VoIP service to make audio and video calls and conferences available to hundreds of millions of users around the world. It was created in 2003 and has come a long way from its rise to the fall. In 2011 Microsoft bought Skype and actively developed this service for 10 years. But in 2021 Microsoft began to lose interest, favoring Teams, a new universal messenger and VoIP service.
It is difficult to predict the future of Skype, as it continues to be popular among users. However, new, more advanced, and more convenient services are on its heels, so good old Skype is likely living out its last years.
***
Are you striving to take your business to a new level, achieve goals more efficiently? SaveMyLeads is your reliable assistant for these tasks. An online connector for services and applications will help you automate part of business processes and get rid of routine work. You and your employees will be able to devote time to important core tasks. Try SaveMyLeads for free to see for yourself how effective the online connector is!