Spotify is a world famous streaming service. In it, you can legally listen to music tracks, audio books, etc. And for this you do not need to download them to your gadget.
Today, the service is available in two formats: a website and an application for mobile gadgets, smart devices, auto media systems. Spotify accounts for almost 40% of audio streaming worldwide. It is available in all countries in South and North America, in almost all European countries, as well as in some Asian countries, Africa and Australia.
Spotify origin
The idea for the streaming service came from Daniel Ek and Martin Laurentson.
Connect Facebook Lead Ads to CRM, Email, SMS & Spreadsheets
Use SaveLeads to connect Facebook to different apps. Over 120+ ready-made integrations available now
Automate the work with leads from the Facebook advertising account
Empower with integrations and instant transfer of leads
Don't spend money on developers or integrators
Save time by automating routine tasks
Test the work of the service for
free
right now and start saving up to 30% of the time!
Try it
At the first stage, the friends did not have a clear understanding of what kind of business they would be engaged in. The only thing that was clear at that time was that it would be some kind of Internet resource. At that time, it seemed to them that the most successful decision was to launch something related to video, but after calculating the approximate budget, it was decided to launch an audio-related service.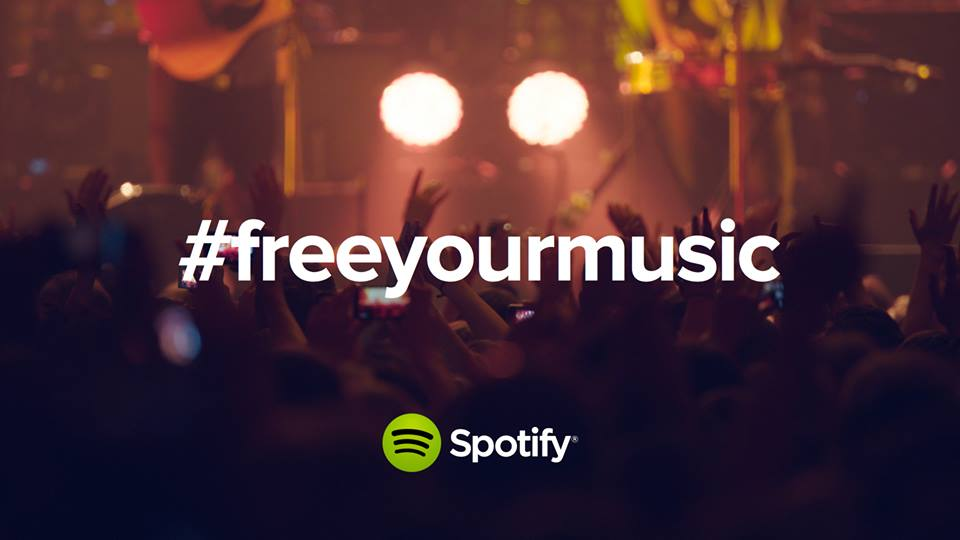 Spotify history timeline
In 2006, friends registered the domain spotify.com and in the same year opened a company of the same name. The office was in an ordinary apartment. Ludwig Strigeus, the developer of μTorrent, joined the founders of the company.
In 2007, a queue option was developed that allows you to download tracks to a queue via a torrent network on an open page. The service began to gain its popularity, but at one of the parties, Daniel and Martin met a lawyer who works specifically in the music industry. He explained to them that friends work illegally and violate a whole list of laws, including copyright. To avoid endless courts, they need to sign contracts with every record company whose tracks are posted on their site.
The creators of the project planned to solve this problem in half a year, but it took 6 years to conclude contracts with record companies in Europe and the USA.
In 2007, the company decided to move to London and open its headquarters there. In the same year, the beta version of the Spotify application was released. At the initial stage, access to it was limited. The company's employees themselves sent out invitations to friends and famous music bloggers. Working in test mode, the service generated a loss of 32 million SEK. There were no investors yet, and friends supported the company at their own expense.
In early 2008, several music companies allowed their music to be placed on Spotify for free. In the same year, the official release of the service in Europe took place. During the two years of the company's operation, its losses doubled and amounted to 60 million kroons. Over time, the popularity of the service began to grow, it became possible to pay for streaming from your account.
In 2010, the service became world famous, iTunes users began to switch to Spotify, which Apple did not like. In the same year, information was published in a number of American media that Apple was using all its capabilities to prevent Spotify from being launched in the United States.
In 2011, an innovation awaited service users - free accounts were limited in their ability to listen to music. Only 10 hours a week were given, the rest of the time had to be paid. In the same year, the service officially appeared in the United States. To make this happen, Spotify had to give away 20% of its shares to three record companies: Universal, Sony and Warner. In addition, the service had to pay a fixed amount annually, regardless of the number of tracks listened to.
In 2012, the service introduced the Discover feature, a personalized selection of tracks based on previous listening.
In 2013, a crisis awaited the company – the number of users stopped growing. The main reason is that users massively began to access the Internet through mobile gadgets, and at that time the service did not yet have its own mobile application. The problem was resolved by the end of 2013, the application was released and approved by the App Store.
As a result, the growth in the number of plays and new users was enormous, but this did not please the musicians, who received insignificant payments.
In 2016, Spotify paid out $5 billion in royalties to creators, 1.5 of which was in 2016 alone.
Spotify Today
The startup's royalties are growing rapidly year after year, the number of musicians who upload their tracks has also increased, even some of those who left earlier have returned. Spotify has evolved from a start-up to a world-famous service with well-established relationships with well-known music companies around the world.
***
Don't waste another minute manually transferring leads from Facebook to other systems. SaveMyLeads is a simple and effective tool that will allow you to automate this process so that you don't have to spend time on the routine. Try SaveMyLeads features, make sure that this tool will relieve your employees and after 5 minutes of settings your business will start working faster.