When choosing a VoIP program, each user analyzes, compares and independently decides what is best for him - Skype or TeamSpeak. In this article, we will look at the features of both applications so that you can choose the best solution for you.
What is Skype?
Skype is one of the first VoIP telephony programs for remote communication. Appeared in August 2003. Ease of installation and registration, as well as ease of use, allowed it to quickly gain popularity. By 2019, its audience totaled 4 billion users.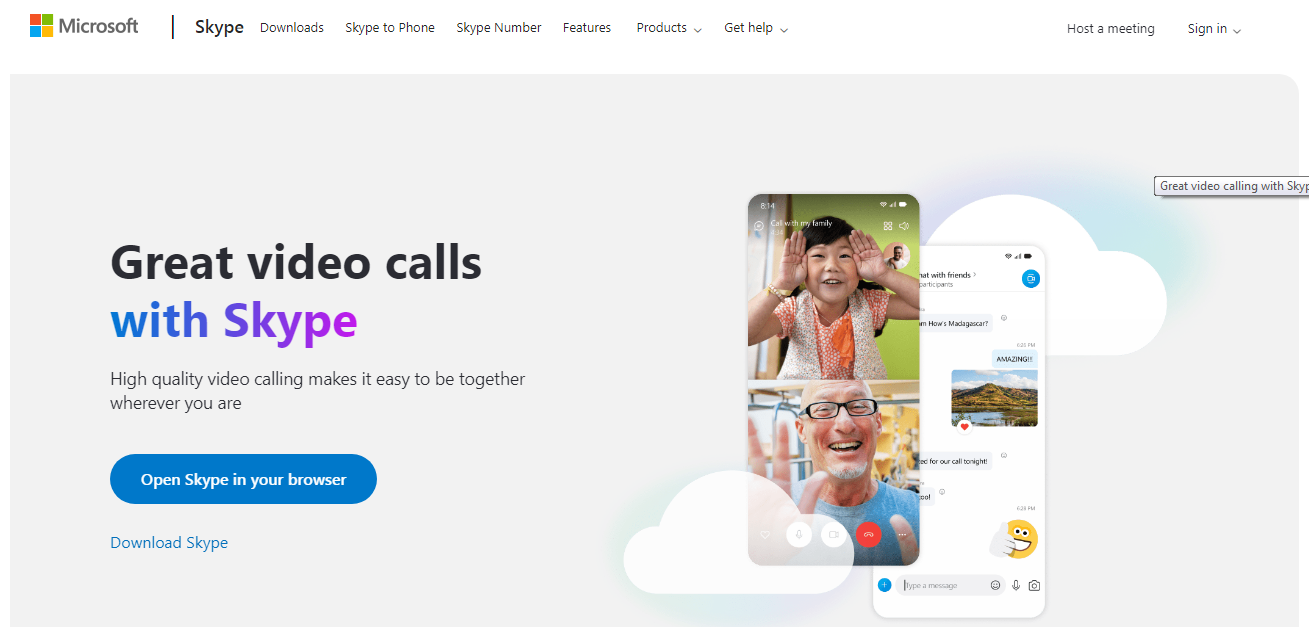 Skype today is used for video calls, messaging, and related file transfers. Its main purpose is video communication. Skype is installed both on a stationary device with Windows, Linux, MacOS operating systems, and on a mobile device based on Android OS, iOS and some other systems. In addition to making client-to-client calls, users can also call landline and mobile phone numbers. To do this, you just need to have a positive account balance and replenish it in a timely manner.
The main disadvantage of Skype is considered too strong "eating" of the system resources of the device on which it is installed. This is an extremely important nuance for gamers and some IT professionals. With such a serious load on the processor and RAM, the degree of computer performance is significantly reduced - accordingly, the process of playing or working with powerful graphic editors will be significantly hindered.
Most often, Skype is used for corporate or organizational meetings, individual training sessions or consultations. Large-scale video conferences are very rare here due to the fact that Skype developers have limited the duration of one continuous video session to 4 hours. Group video calls are also limited here: the monthly maximum of this type of communication is only 100 hours.
What is TeamSpeak?
TeamSpeak is a VoIP program used for online voice communication. It appeared in August 2002, ahead of Skype, and today it continues to hold quite a worthy position among competing programs in this category. It is installed both on stationary devices with Windows, Linux, MacOS operating systems, and on mobile devices based on Android and iOS. TeamSpeak is mainly preferred by gamers who care about prompt communication during the game, and business people who need to quickly and conveniently exchange information with business partners and subordinates, while saving on communication costs.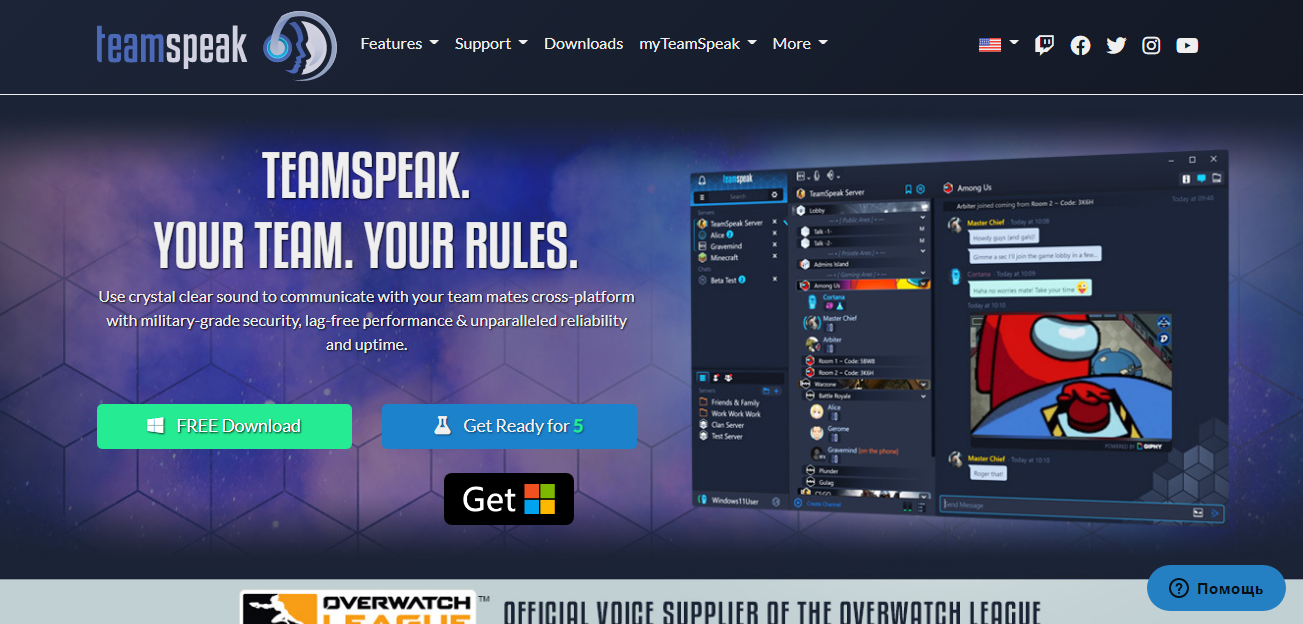 TeamSpeak is one of the good alternatives to Skype. At the same time, it cannot be argued that it is its complete analogue. It allows you to chat with one person face-to-face or have a discussion with several at once, as well as see the desktop shown by the interlocutor. Unlike Skype, there is no way to call mobile operators and landlines. But in TeamSpeak, you can create separate channels or, as some call them, rooms, and invite other users there. The communication process goes something like this: you connect to the selected channel, where several people are already talking, greet them and enter into a conversation - everyone who is currently in this channel will hear you. Of course, you, as well as other members, will also be able to hear everything that users who have joined the channel say.
The disadvantage of TeamSpeak is the lack of the ability to conduct video conferences. However, from the point of view of system resource consumption by the program, this drawback turns into a virtue. Without video communication, it "eats" them much less, which means that you can use it not only to communicate with distant relatives, friends and colleagues, but also to communicate in a powerful computer game and even remotely control your desktop.
Skype vs Teamspeak: Function
Is TeamSpeak better than Skype? To answer this question, you need to find out how the functionality of these programs differs. You can see the differences only after comparing them in several important parameters. We suggest paying attention to the following criteria:
usability;
user interface;

server part;

forms of communication;

sound quality;

overlay;

extensions;

safety.

Usability
Using Skype in basic mode is not difficult at all. For most people, making a phone call or writing in chat mode will not be difficult. But with the search for advanced features, problems may arise. Some of them are hidden deep in the menu or are located on the buttons, the action of which is not very clearly described (for example, sharing the screen during its demonstration). So that such moments are not introduced into a stupor at the most crucial moment, the user will need to spend some time studying the extended functionality of the program.
TeamSpeak is considered more complex software. To work with it, even in basic mode, you need at least minimal technical knowledge. If a person has just started to master a computer and has never encountered VoIP programs before, it is better to start with Skype.
In terms of ease of use, the score is 1:0 in favor of Skype. It is very easy to communicate in group chats and manage them here. To enter such a chat, you only need to click on the invitation link that you received by mail or "in a personal" in any messenger. Entering the desired server in TeamSpeak is much more difficult: here you must first go to the "Connections" menu, specify the server address and password there, and be sure to enter a nickname.
User interface
The Skype interface is one of the most intuitive and user-friendly. Even beginners who see a VoIP program for the first time will quickly figure out where to click to call or write. The main window of the desktop version is designed in a minimalist style, looks simple and no frills. It is divided into 2 sectors. On the left is a list of contacts, and the right, wider part of the window is intended for correspondence in chat mode. Also on the top right are buttons for voice call, video call and group creation. The interface of the mobile version of Skype is more complicated than the desktop one.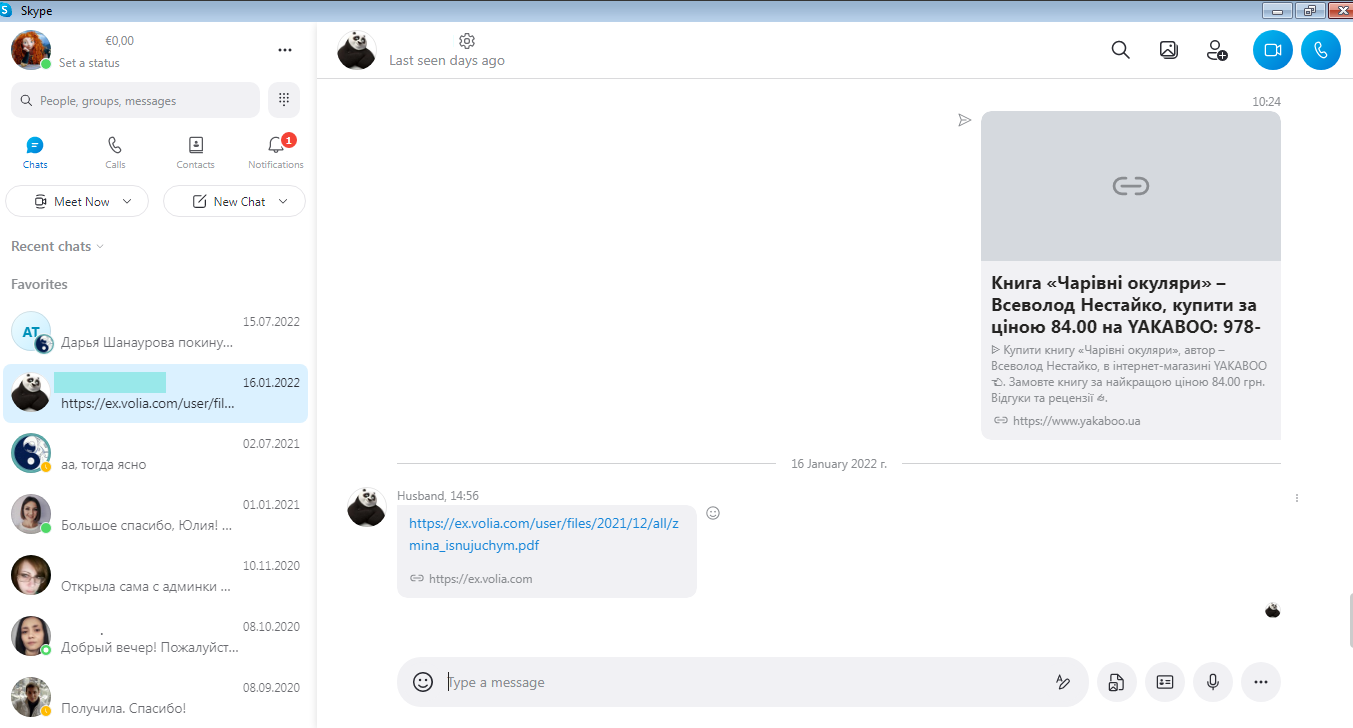 The TeamSpeak user interface is highly adaptable. This means that it is equally convenient on both stationary and mobile devices. The program menu is replete with commands and a wide range of settings. This is likely to confuse a beginner, but an experienced user, on the contrary, will please. After all, the more it is "painted", the better the program is configured for any whim.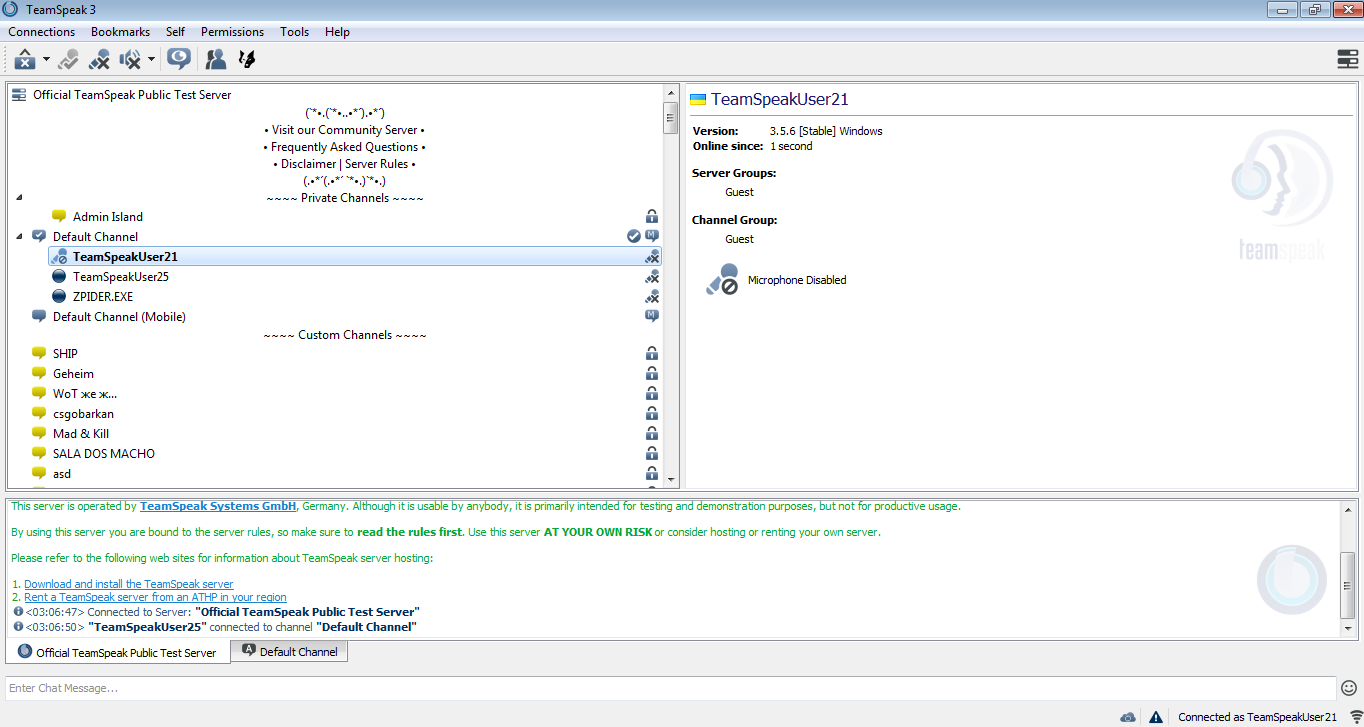 Server part
Skype's only central server is the identity server. There are all user accounts and saved backup copies of their contacts. It is used solely to establish communication. From the moment it was installed, computers were able to send voice data either directly or through a "shim" - the so-called supernode. Previously, any device with an external IP address and an open TCP port for Skype could become such a supernode. But since 2012, after the acquisition of Skype by Microsoft, all supernodes were transferred to its servers located in the Azure cloud.

Connect applications without developers in 5 minutes!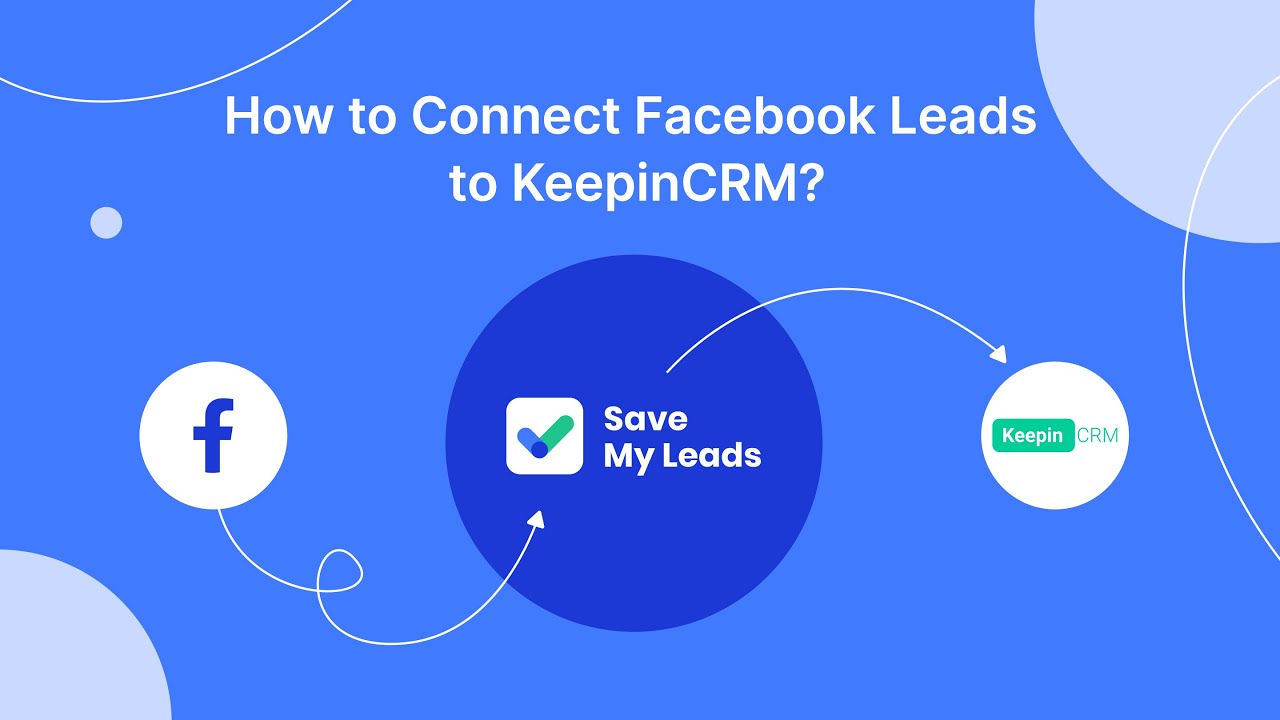 How to Connect Facebook Leads to KeepinCRM (clent/lead)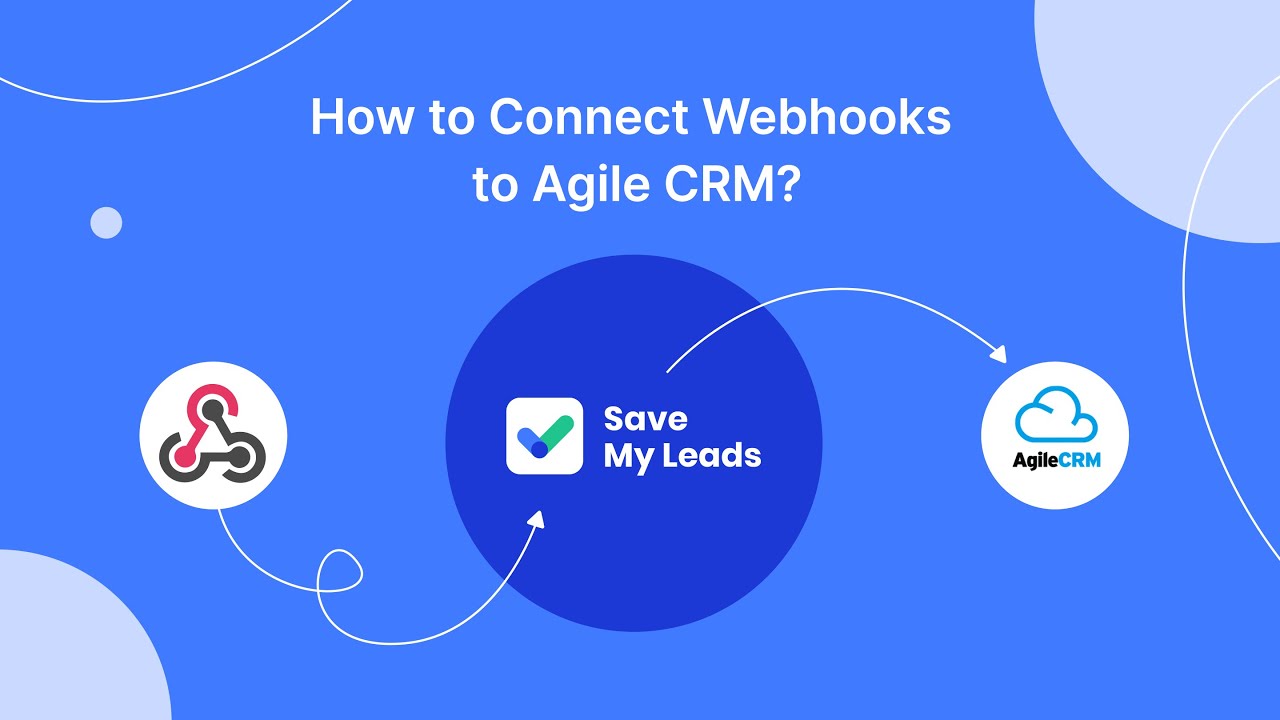 How to Connect Webhooks to Agile CRM (deal)
Forms of communication
The basic functions of Skype give users the opportunity to exchange text messages, emoji and files (the weight of each should not exceed 300 MB) in private and group chats for free. With this VoIP program, you can also make voice calls between fixed and mobile devices, HD video calls, create conferences with voice communication and video communication (maximum number of participants is 100 people). In addition, Skype allows you to share the screen and send video messages to other users, record calls and automatically turn on subtitles (transform speech into text and display it online).
In the process of choosing a program for voice communication on the Internet, the question may arise, is T eam S peak better than S kype . To answer it, you need to compare them according to the parameters that are important for you. Our article will help you get acquainted with a detailed comparison of the functionality of Skype and TeamSpeak and make the best decision.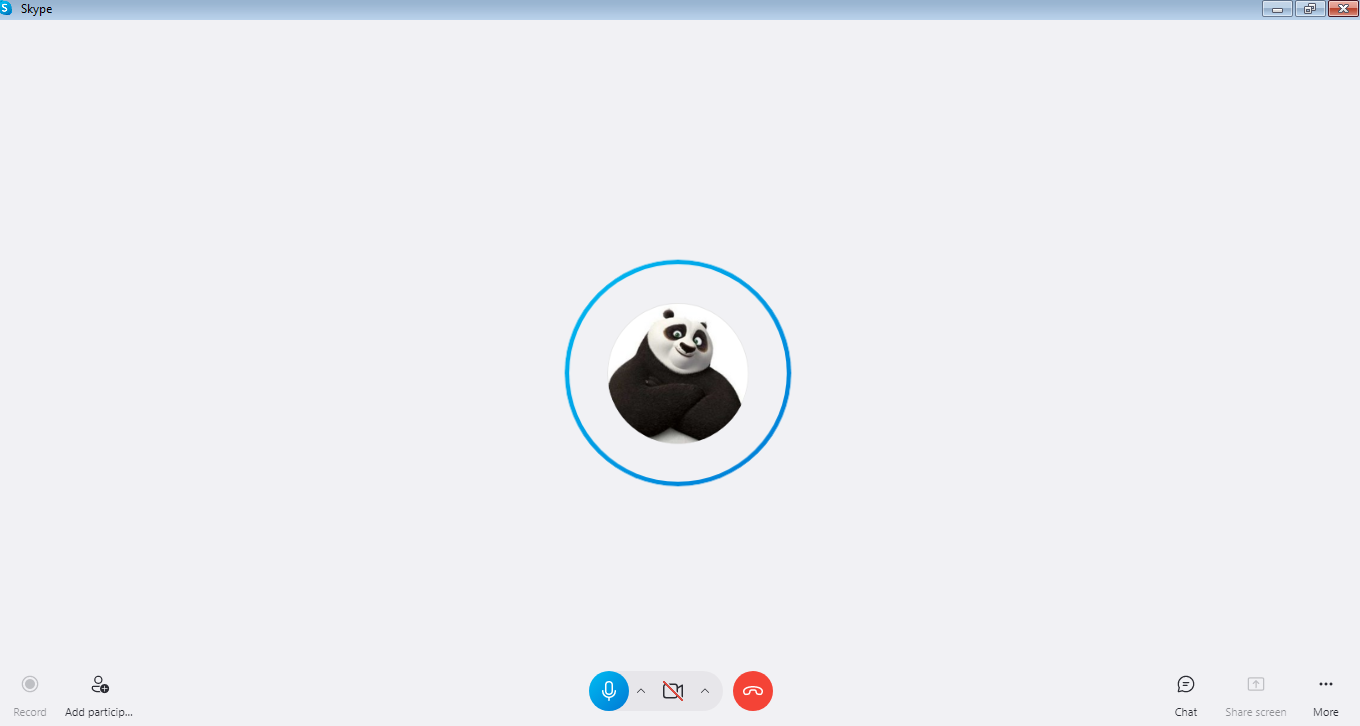 TeamSpeak can be considered by those who plan to use it for voice and chat only. Video communication in this program is not provided by the developers. The only alternative to voice communication here is text messages that can be sent to all channel members at once or to specific users selectively - "in private". And this is not an omission of the specialists who created the program, because TeamSpeak was positioned from the very beginning as software for audio communications.
Sound quality
The level of sound quality when making Skype calls is affected, first of all, by the microphone settings, the speed and stability of the Internet connection. The program has noise reduction functions (all background noise is eliminated, only speech remains intact) and microphone volume control. To turn off echo and adjust the sensitivity, you'll have to dig into the audio settings on your device.
TeamSpeak gives a very high quality sound in the process of voice communication. If you need perfect sound, for example for work, we recommend choosing TeamSpeak. In addition, the program performs auto-correction of the microphone sound, effectively suppresses echo and background noise. An additional plus is the absence of delays and "twitching" even in conditions of large-scale intensive communication.
Overlay
In 2017, the universal version of Skype acquired a mini-mode - Compact Overlay. Thanks to him, the video chat window always "hangs" in the foreground, settling in the corner of the screen, when the user is busy performing several tasks at once (for example, looking for the necessary information on the Internet, making notes along the way in a document and sending the file to the interlocutor). Thus, the overlay in Skype allows you to continue with your current business, without losing sight of the video session.
There is no own in-game overlay in TeamSpeak, but you can use this function if you connect the appropriate plugin. Today there are only 2 overlay extensions for TeamSpeak 3: Overwolf and TSNotifier. Both have support for the latest version of the program's API and receive regular updates.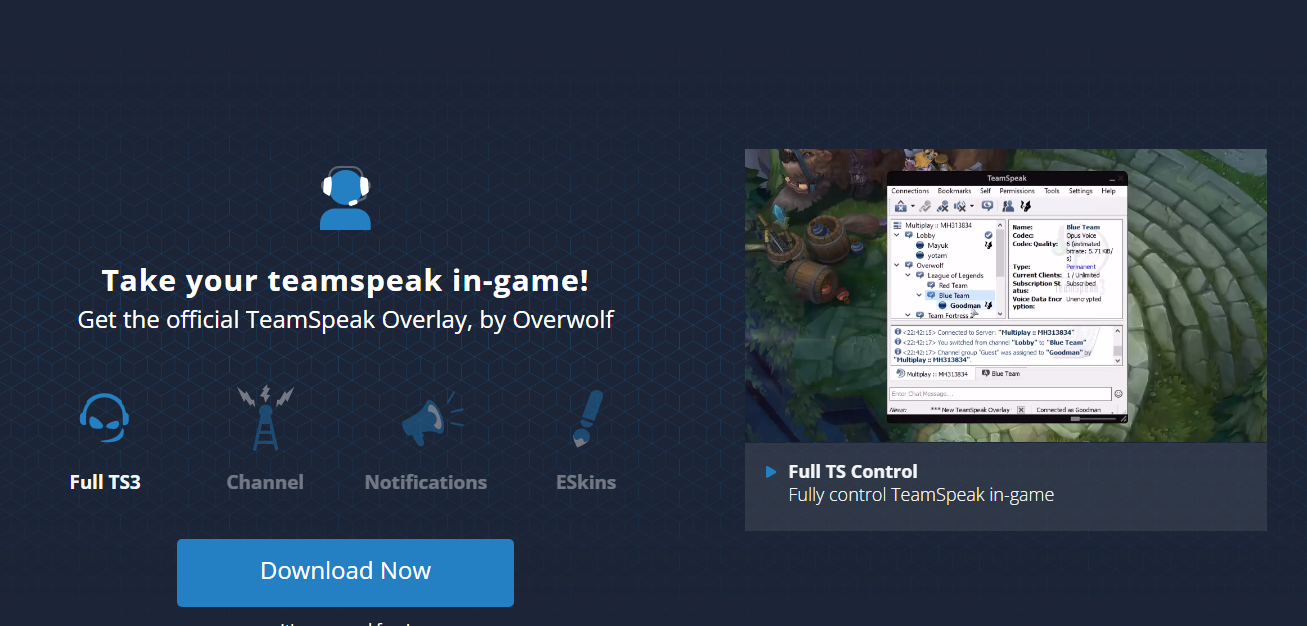 Extensions
Skype supports plug-ins that extend its functionality for Windows and other systems. These are stand-alone applications that require permission to access the client to use them. You need to do this from Skype itself. Examples of such extensions:
SkypeLauncher - manage multiple accounts;
MP3 SkypeRecorder - record and save audio chats to MP3 files;

G-Recorder Basic - record audio chats and save them to your Gmail account (optional);

IDroo - creating a kind of document and collectively editing it;

SkyRemote - remote computer control (similar to Team Viewer).

TeamSpeak also supports various plug-ins that allow you to increase the comfort of using the program and expand its functionality. Examples of plugin functions:
3D-sound in the game «World of Tanks»;
the voice effect of talking on the walkie-talkie;

auto-mute the microphone and remove the user from the channel;

remote application control;

antispam bot.

Safety
According to the terms of use of Skype, decrypted data can be accessed by the owner of the program (Microsoft Corporation), employees of Microsoft and affiliated companies, Internet service providers. At the beginning of 2018, the Signal Protocol end-to-end encryption algorithm was launched in Skype, and the "Private Conversation" option appeared in the mobile versions of the application for Android iOS. Thus, all text chats, audio calls and video calls on Skype are end-to-end encrypted.
To protect TeamSpeak, the developers used strong Advanced Encryption Standard (AES) encryption algorithms. They can close both the server as a whole and some separate channel from intruders. In addition, there is the possibility of additional protection through a password. This allows interlocutors to share secret information without fear of its leakage.
Skype vs Teamspeak: Pricing
Skype is a free program when it comes to client-to-client calls only. To make a call to a mobile operator or landline phone number, you need to top up your internal account for a certain amount. The cost of such communication in any case will be significantly lower than that offered by the leading mobile operators.
The following factors influence the price:
the country where the Skype user is calling;
number type (landline or mobile);

payment option (tariff plan or per minute).

We will not indicate prices, as their relevance is quickly lost. It is better to clarify such information on the official Skype website.
Using TeamSpeak for voice calls and text messaging is completely free. But if you want to independently deploy, run and configure a personal server, this is already a paid service. The amount of payment is affected by the number of people joining your server. The standard license for it, by the way, is also free, but it is limited to 32 slots (users). This is the best option for small teams of gamers playing multiplayer games. For a server designed for 64 slots (as a bonus, you will be given another one - virtual), you will have to pay $ 55 per year.
Final thoughts
When choosing a VoIP program, each user analyzes, compares and independently decides what is best for him - Skype or TeamSpeak. The first one has a fairly wide functionality and good usability, but at the same time it "eats" too many system resources. The second is inferior in ease of use and completely devoid of video communication, but wins due to the low load on a computer or mobile device.
If you just need the program to communicate with relatives, friends, and you are also not very good at technical nuances, it is better to prefer Skype. If you plan not only to talk about abstract everyday topics, but also to work or play, then it is recommended to pay attention to TeamSpeak.
***
Would you like your employees to receive real-time data on new Facebook leads, and automatically send a welcome email or SMS to users who have responded to your social media ad? All this and more can be implemented using the SaveMyLeads system. Connect the necessary services to your Facebook advertising account and automate data transfer and routine work. Let your employees focus on what really matters, rather than wasting time manually transferring data or sending out template emails.