What does a user usually do after signing up for TikTok? Many, carried away by interesting videos, follow everyone. Later, they begin to realize that not every page deserves constant attention. From our article you will learn how to unsubscribe from unnecessary accounts and why it is important to periodically get rid of unnecessary subscriptions.
***
What is unfollowing for?
Most often, TikTok users unsubscribe due to a loss of interest in the content of the user who posts it. For example, they may upload new videos to their page very infrequently or annoy with "sensational" hashtags and headlines. Sometimes the reason for unsubscribing is a change in preferences: those videos that previously evoked a feeling of tenderness or admiration now force you to quickly scroll the feed so that they get out of sight.
In addition, uncontrolled mass following will inevitably lead to a ban. Newly created accounts are more at risk of falling under the social network's strict sanctions. Accounts with a pronounced imbalance of subscriptions and subscribers (the former are much higher than the latter) are suspected by the security service of cheating activity indicators. The punishment for such actions is a shadowban.
Like other social networks, TikTok has limits on the number of subscriptions. Limits for different accounts may differ, because when determining them, the activity level and age of the profile are important. A general recommendation for everyone: try to make no more than 200 subscriptions per day. The average number of followers for most non-star tiktokers is within 1000 pages, so "fresh" profiles that have gained 4000-5000 subscriptions in a short time can come to the attention of social network security specialists with all the ensuing consequences.
Do you use online services to automatically boost subscriptions? Be careful: with such programs, you can quickly jump out of the limit. In order not to get a shadowban, you need to regularly monitor your profile indicators and do unfollowing.
Unfollowing manually
TikTok provides 2 ways to unfollow:
In the Following category (located right on the main page). Usually this method is used to get rid of annoying tiktokers. It is convenient in that you can identify candidates for deletion by viewing their videos.
In a personal profile. This method is ideal for targeted cleaning. For example, you scroll your feed and from time to time videos of one author jump in it, which you are already bored or annoying. If you unsubscribe from him, the chances of his clips getting there will be significantly reduced.

Category Following
The easiest way to unfollow an annoying person on TikTok is to simply remove them from Following. Action algorithm:
1. Open the TikTok app on your phone. You will see the main page of the social network with an endless stream of videos that the system recommends you to watch.
2. Enter Following. You will see this section in the upper left part of the window.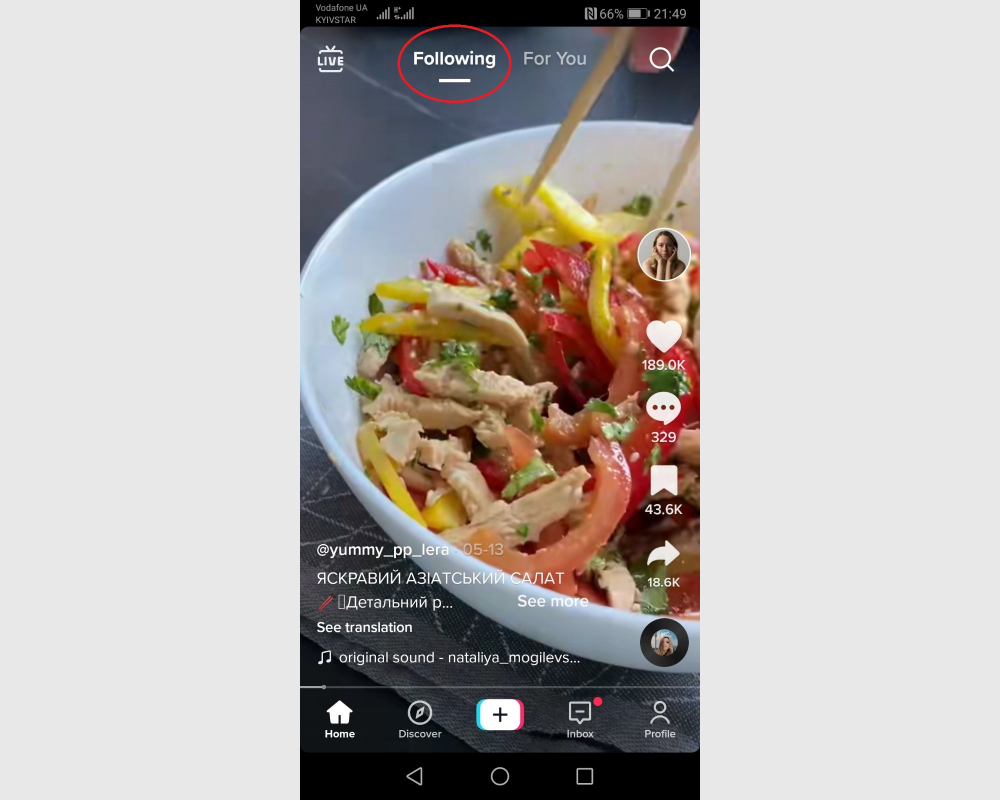 3. Scroll through the videos until you come across a video whose author you need to unsubscribe from.
4. Click on the video owner's nickname. You will find it on the left side of the window at the bottom. Now you are on his page.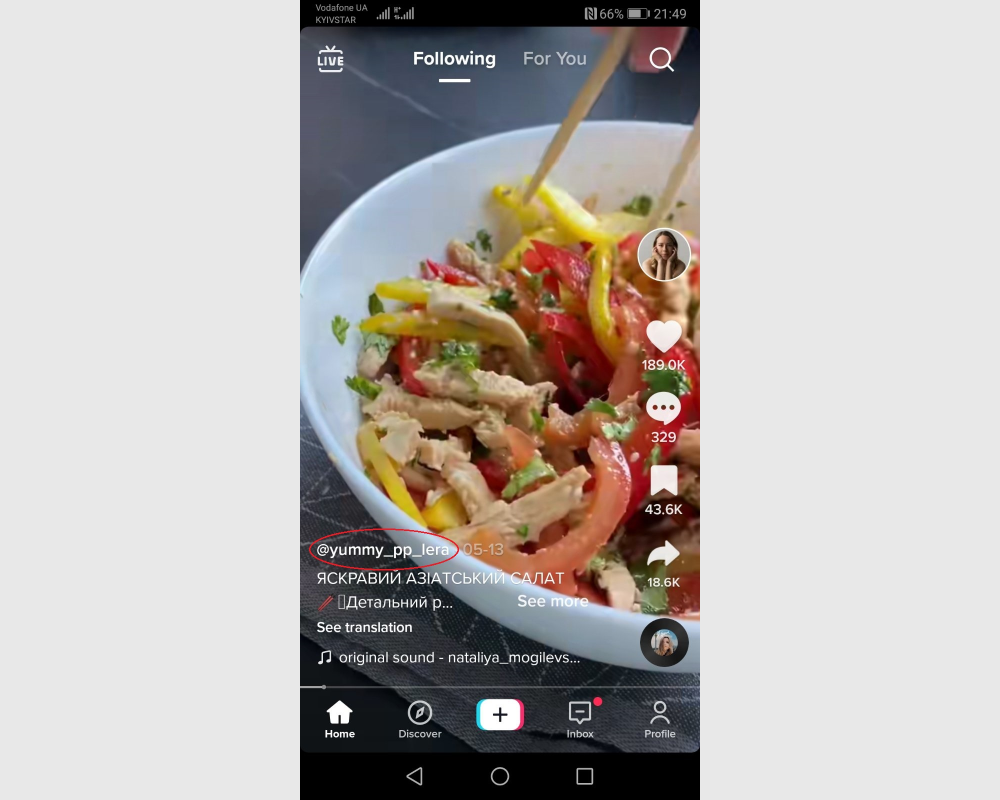 5. Click on the icon with the "little man" (located under the profile picture).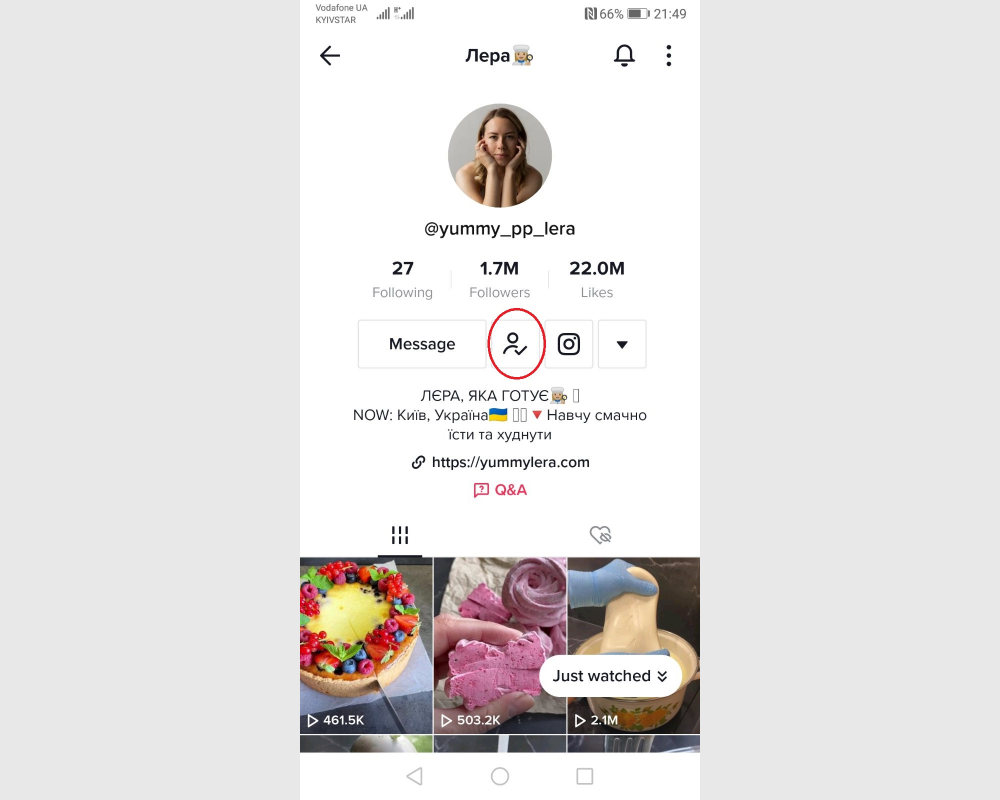 Profile
Another convenient way to unfollow on TikTok is from your profile. All your subscriptions will be visible to you, which means that you will be able to find unnecessary tiktokers much faster, without wasting time scrolling the feed, and unsubscribe from them.
Connect applications without developers in 5 minutes!
1. Open the TikTok app on your phone and go through the authorization process.
2. Click on the little man. You will see it on the right side of the window at the bottom.
3. In your account window that opens, click Following. This button is located under the photo or avatar.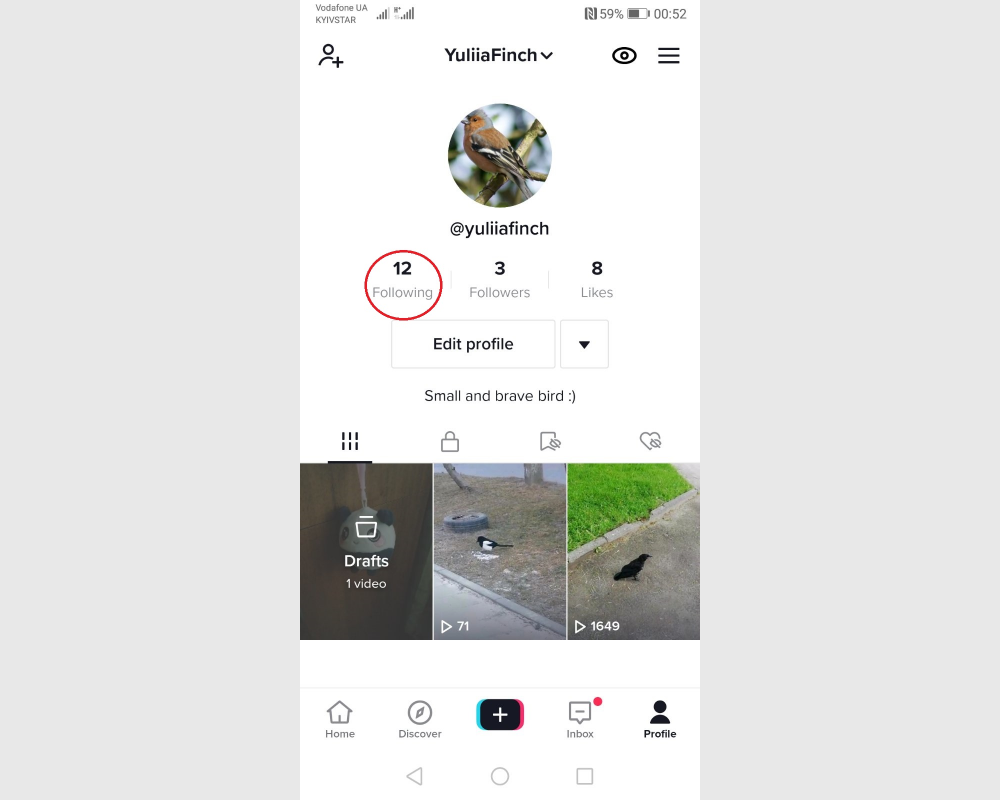 4. Carefully review the list of followed accounts and decide which ones you no longer need.
5. In front of those whom you are going to get rid of, click the Following button - they will disappear from the list and, accordingly, from your feed.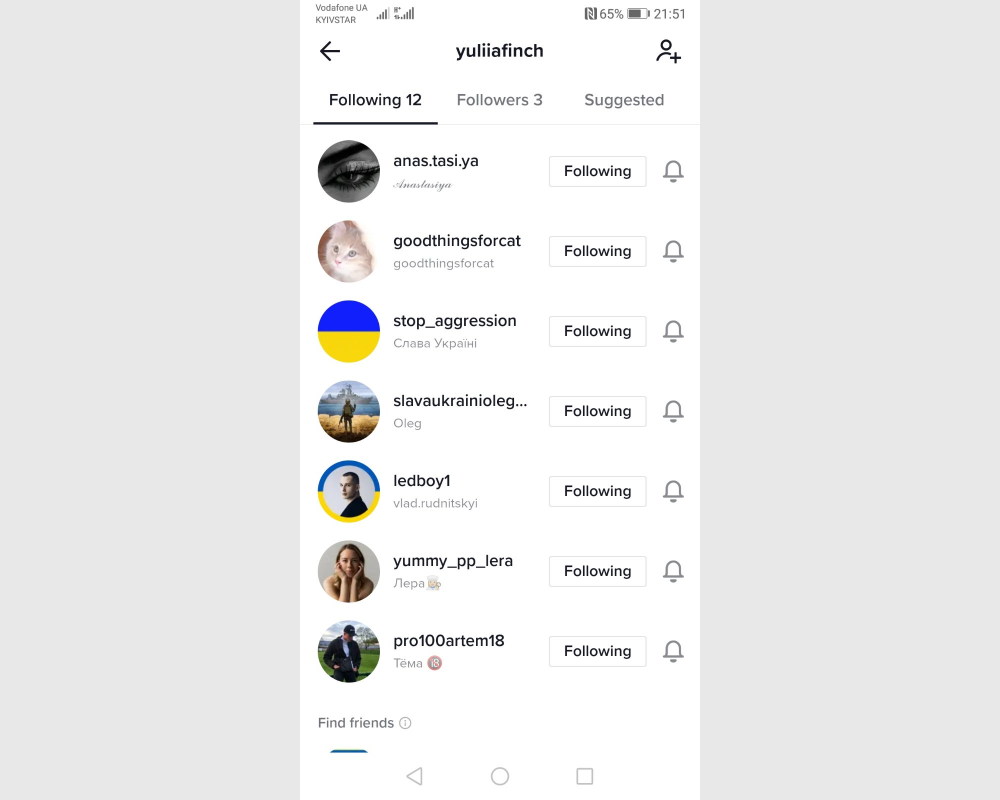 This method makes it possible to quickly cancel many subscriptions. If you need to remove about 20-30 annoying tiktokers, use it.
Automatic unfollowing
Do you use mass following, using special services or acting manually (subscribing to accounts, waiting for a mutual step in response)? In this case, keep in mind that one day the number of subscriptions will exceed the number of followers. This should not be allowed, unless, of course, you are in a hurry to earn a shadowban. You can solve the problem by running automatic unfollowing.
Unsubscribing from everyone at once in 1-2 clicks will not work. The developers of TikTok did not see fit to implement such a feature. Therefore, unfollowing will have to be done by hand according to one of the instructions above. Fortunately, it is still possible to automate this routine process. Services used for mass following also work in unfollowing mode.
Examples of services for automatic unsubscribing in TikTok:
BigBangram
Tokker

PrSkill

ToTop Tool

PlannerSMM

LuckyTok

SocPull

Instapromo

SMM Tok

Profits

Usually such services are paid. Many offer a short free period (3-5 days) to try out the program. This is enough for a one-time unfollowing. If you need to arrange such account cleansing on a regular basis, it is recommended to choose a suitable tariff and pay for it monthly. Then you can use the service at any time.
Don't like auto-unsubscribe services? There is an alternative – mobile applications (Clickmate, Auto Clicker and the like). They do not require any payment or even registration. You just need to download them from the App Store (for iOS devices) or Google Play (for Android devices).
Summing up
If you are using the mass following method to increase the number of followings and subscribers, remember that everything is good in moderation. Even the loyal TikTok will not tolerate excessive "arrogance". Promotion should occur naturally, without hyperactivity, which is likely to arouse suspicion.
Periodically unfollowing is necessary to maintain a balance between subscriptions and followers, and also to protect yourself from a shadowban. Do not forget about this and at least occasionally audit your account.
***
Do you want to achieve your goals in business, career, and life faster and better? Do it with SaveMyLeads – a tool that will save you from the routine work, and free up additional time for realizing your goals. Test the capabilities of SaveMyLeads for free and enjoy the effectiveness of this tool.