Social networks have become a means of communication, a business tool, a news channel. One of the most popular social networks in the world is Reddit. In the spring of 2022, Reddit became the sixth most visited site in the US and the ninth in the world. Reddit's daily audience has reached 52 million active users.
What Is Reddit?
Although we have called Reddit a social network, this platform has a set of features that distinguish Reddit from its competitors. For example, there are no feeds formed by unknown algorithms according to principles incomprehensible to the user. All content is created and moderated by real people. Each participant has the right to create a community (subreddit) on a topic of interest to him. And post there what he sees fit. And others are just as free (but within the accepted rules, of course) to discuss and comment. Active subreddit members can become moderators and administrators of the discussion. Therefore, someone calls Reddit a hybrid of a forum and a portal. Someone – a social news site. An important feature of Reddit is that large texts and long heated discussions are loved and appreciated here.
The Reddit audience is also special. The lion's share of social network traffic comes from English-speaking countries – USA (47%), Great Britain (7%), Canada (7%), Australia, India.
Why Reddit is So Popular
So, the most important feature of the Reddit site, which brought him fame, is discussions. Contributors to discussions on Reddit, as a rule, write with arguments, with examples and evidence. So it is enough to find a subreddit on the subject of interest to the user in order to get access to a large amount of useful information.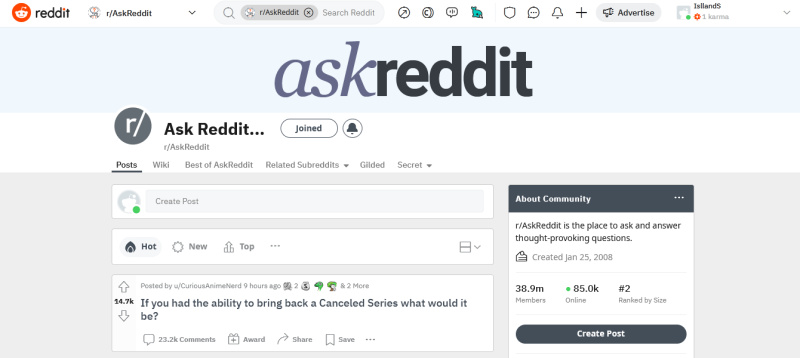 Not surprisingly, news portals often post entire threads of Reddit discussions. Journalists, collecting information in Google, use the following technique: the word "reddit" is added to the generated request. Allegedly, this way you are more likely to find the information you need.

The huge Reddit audience in capable hands turns into an effective recommendation service. For example, subreddit members will be happy to comment on the device, tool, mechanism that interests you. It is very easy to find out their advantages and disadvantages, get a few life hacks and instructive examples from operating experience.
Reddit has proven to be a good platform for celebrities to communicate with their fans. The form of communication is also unusual. On the AMA (Ask Me Anything) subreddit, the celebrity answers everyone's questions for an hour. Among the participants of the AMA are Elon Musk, Barack Obama, Bill Gates. But last year, most questions were asked of a simple diver who, due to circumstances, spent some time in the belly of a whale.
However, don't take Reddit as just a place for serious conversations. There is a huge amount of entertainment content on the platform. Memes and funny videos often make their debut on Reddit. And then they are already taken away on social networks and instant messengers. Therefore, it is not uncommon for a link from Reddit to a site to provoke the so-called Slashdot effect (server overload due to a sudden influx of visitors).
Now we will talk about one procedure that an active user of this social network will face sooner or later. Browsing history provides easy access to Reddit news and content. However, due to the overloaded history, interesting and important news and discussions can be missed. If such a moment has come, then how to clear Reddit history? Let's look at several ways to delete history on this social network, depending on the device the user is using.
Delete Reddit History Manually
If the user has little content, then it makes sense to remove unnecessary content manually. We tell you how to delete history on Reddit site:
Click the user's avatar in the top right corner of the Reddit panel. Select "Profile".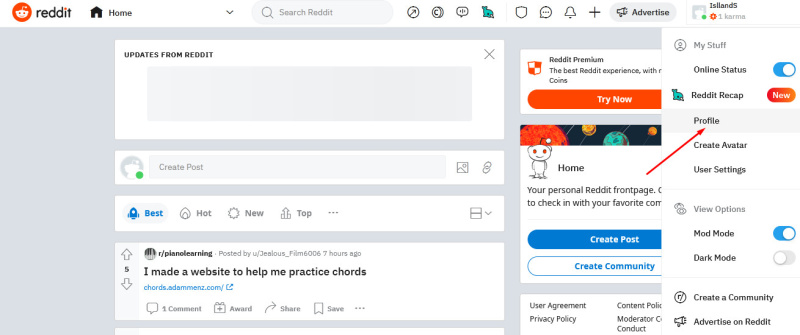 Click "Posts" or "Comments" at the top of the screen to display existing posts or comments.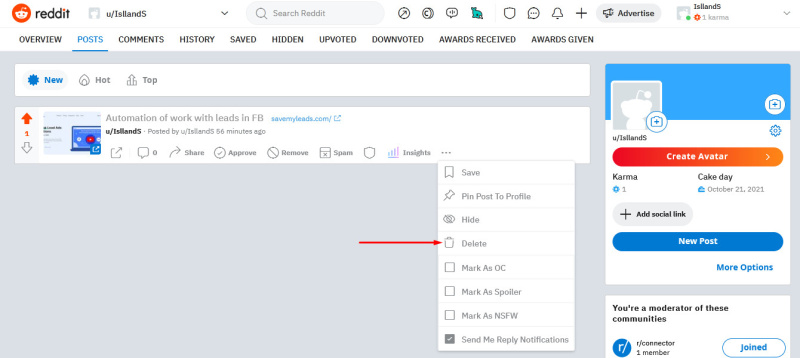 Click the three horizontal dots icon on a post or comment and select "Delete". Repeat the steps for all posts and comments you want to delete.
How to Delete Reddit History on Android
Instructions on how to clear Reddit history on Android looks like this:
Connect applications without developers in 5 minutes!
Open the Reddit app on your smartphone. Login to your account, click on the user's avatar.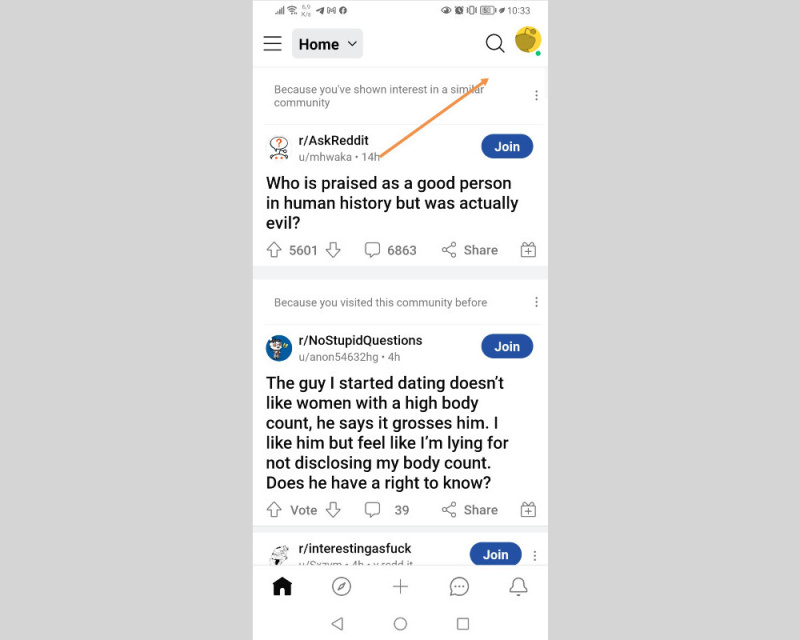 When the window opens, click "History".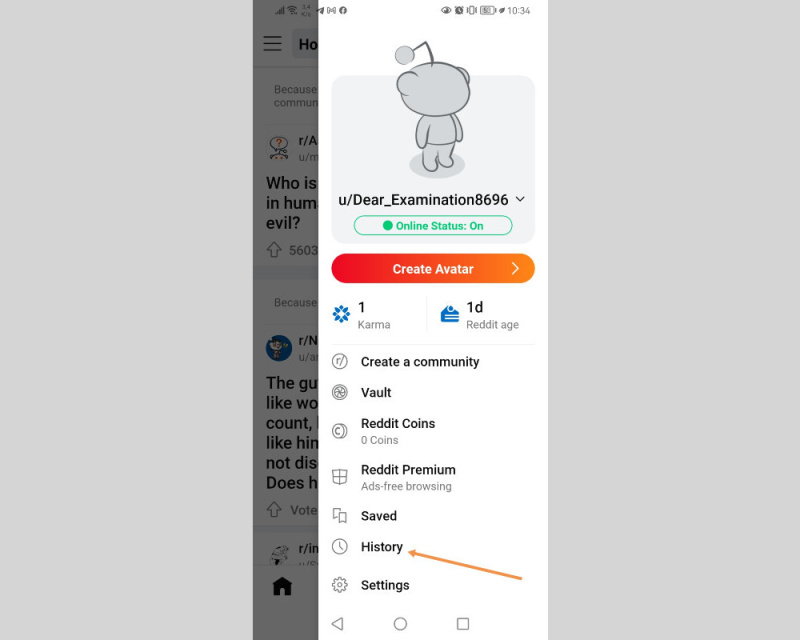 When the "History" window opens, you can view recent photos, videos, etc. Click on the three dots icon in the upper right corner, and then – "Clear history".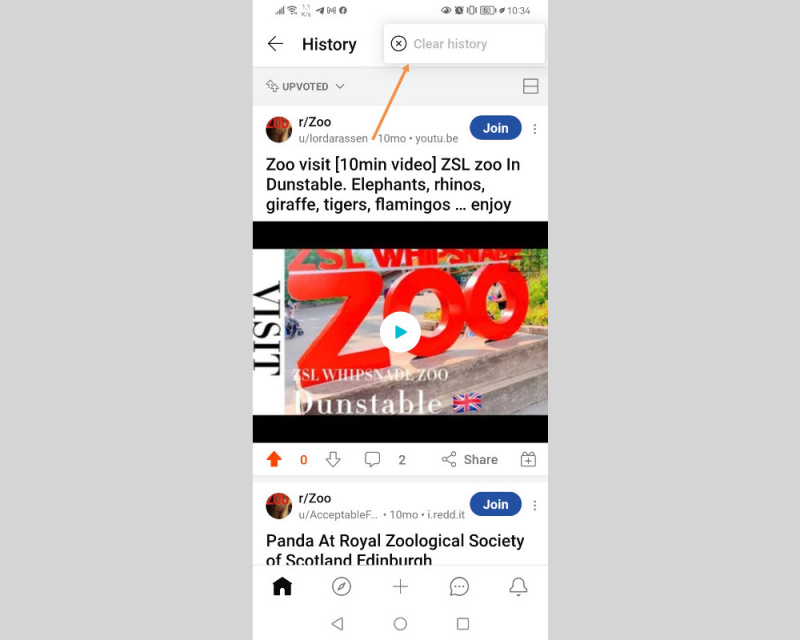 Delete History Through the My Profile Page of Reddit
Another way how to clear history on Reddit is through the "My Profile" item in the Android mobile app. It makes sense to use this technique only if the history is still not long. Because each post and comment will have to be deleted manually. And in a few clicks. So:
Click on your profile avatar in the top right corner. Open "My Profile". Select "Posts" or "Comments". A list of created posts or (as in this example) comments will open.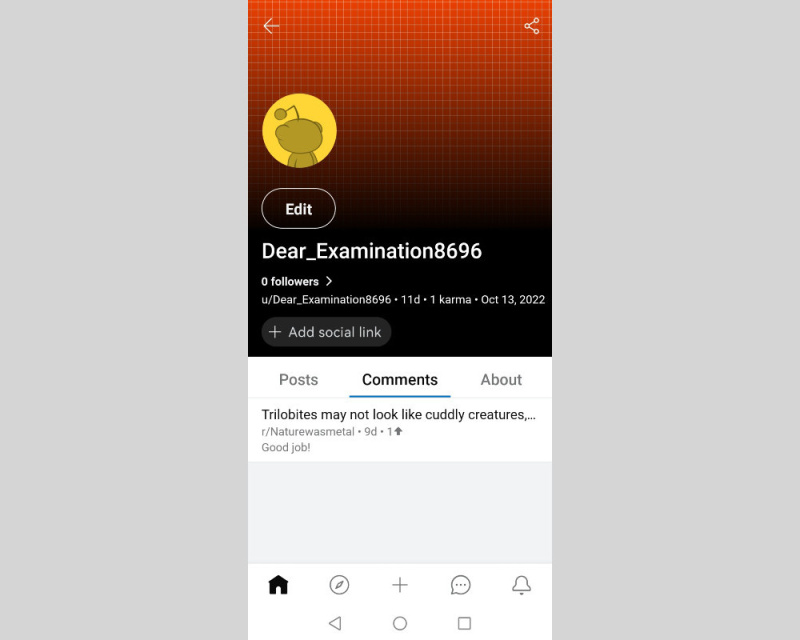 Click on the three vertical dots at the bottom of the post/comment. In the opened window select "Delete".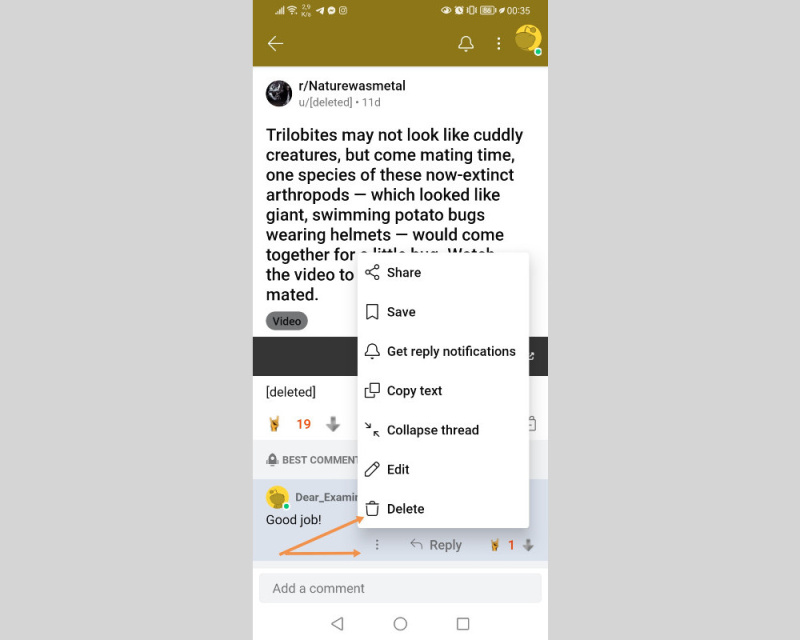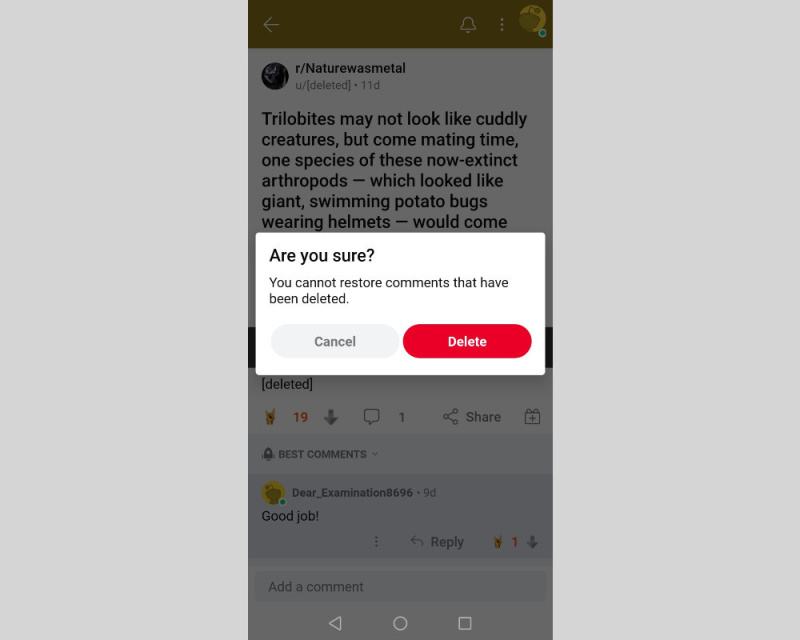 How to Delete Reddit History on iPhone
If there is a need to clear the local history in the Reddit app for iPhone, then you should perform the following operations:
Open the Reddit app on your iPhone.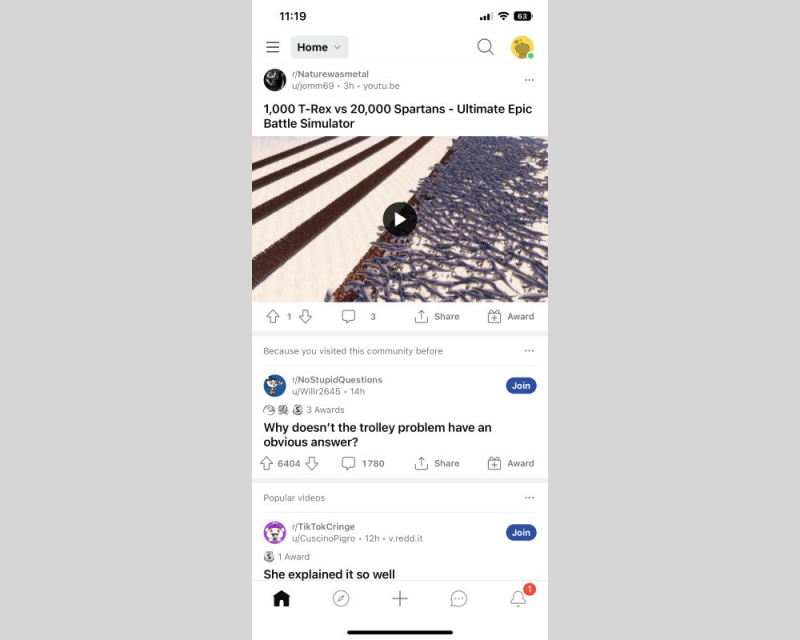 Tap your profile avatar in the top right corner. A menu will open on the right side. Select "Settings" at the bottom of the screen.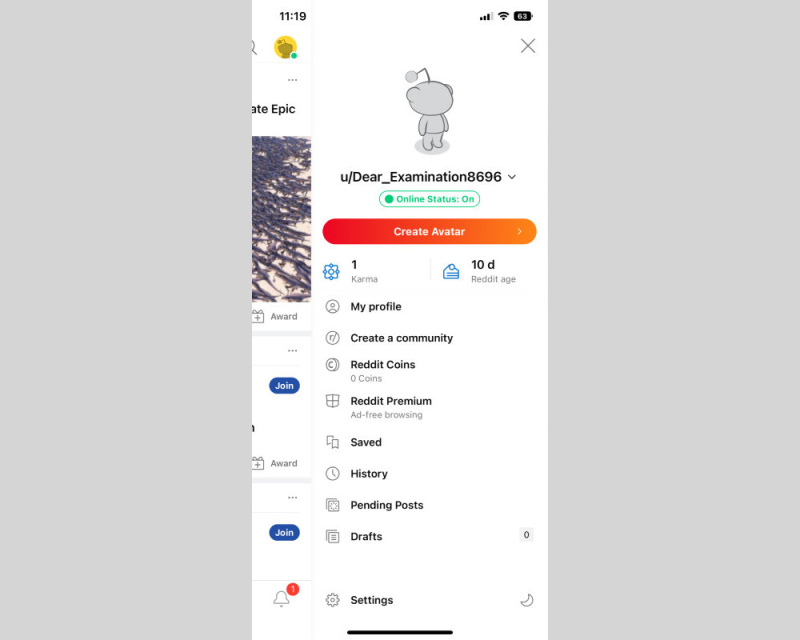 Scroll down and click "Clear local history" at the bottom of the screen.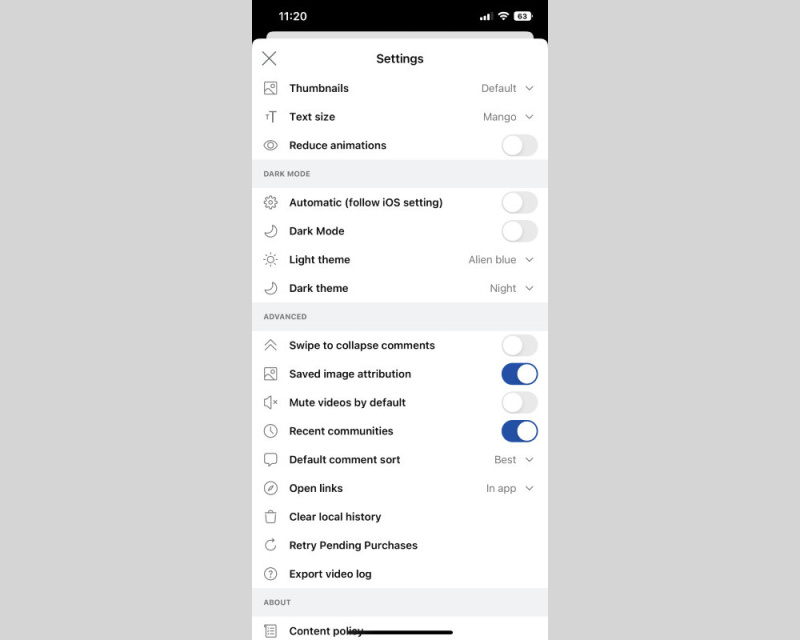 In the window that opens, click "Clear local history" to confirm and your Reddit history will be deleted.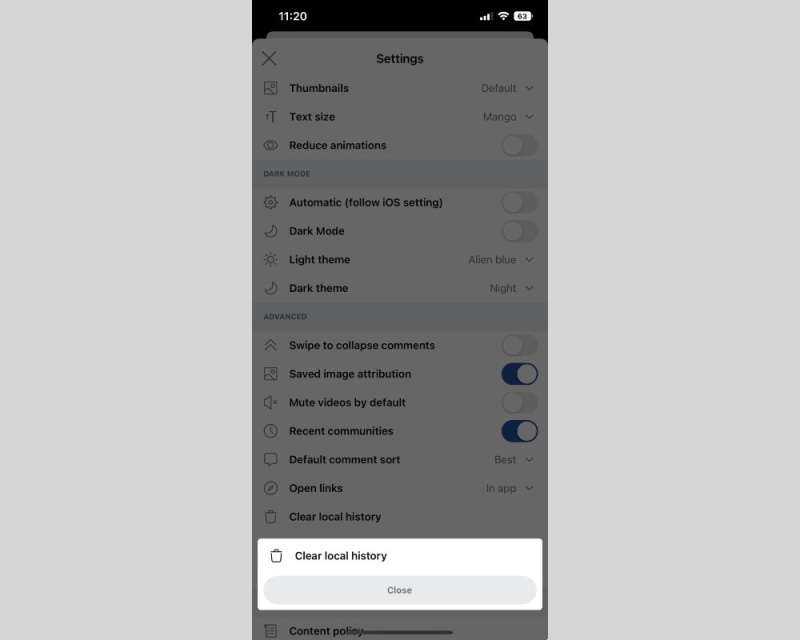 Clear Reddit History with App
Until recently, you could delete your Reddit history using a mobile app or browser extension. These were handy and easy tricks to clear Reddit history. The Nuke Reddit History extension for Chrome, Edge, and Opera browsers was especially popular. However, the app has recently disappeared from the Web Store. Allegedly because of the violation of some rules. It is possible that after the inconsistencies are resolved, the extension will become available again. And then we will explain in detail how to delete history on Reddit app using a special application or extension.
Final thoughts
We have described several ways how to delete history on Reddit. Choose the one that suits your situation. And keep in mind – if you communicate on Reddit on different devices, then you need to delete the history on each of them. In addition, even after deleting the history, it will not be hidden from Reddit itself. You can even remove the app from your device. Even so, Reddit will retain your activity.
***
Don't waste another minute manually transferring leads from Facebook to other systems. SaveMyLeads is a simple and effective tool that will allow you to automate this process so that you don't have to spend time on the routine. Try SaveMyLeads features, make sure that this tool will relieve your employees and after 5 minutes of settings your business will start working faster.