Google services, which accounted by dozens, can be used in almost all areas of human activity: from entertainment to solving complex business problems. Most users use only some of the features of this arsenal. First of all, e-mail, online editors of texts and spreadsheets, cloud storage come to mind.
However, Google services will help not only in business and making money, but also in understanding the world around us. In this article, we will tell you which Google services and extensions allow you to learn more about the art and cultures of the world, animals, nature, and the universe.
Google Arts and Culture
Google Arts & Culture can hardly be called just a website, application or service. No, this online portal is a spacious virtual Universe for those who love, are interested in or study art. In a word, Google Arts and Culture deserves to be told more about it.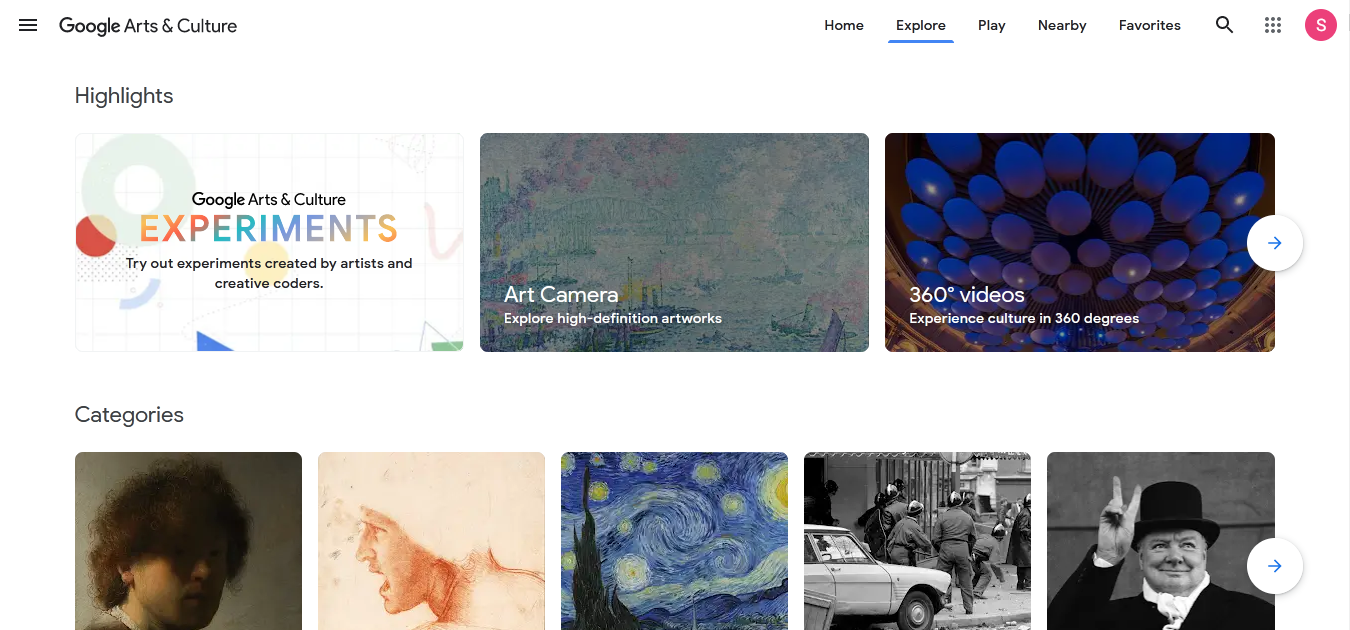 As the creators of the project themselves say: "Google Arts & Culture is a non-profit initiative. Our mission is to preserve and bring the world's art and culture online so it's accessible to anyone, anywhere."
To put it bluntly, so far they've been successful. This opportunity is all the more valuable now, when, due to global upheavals, we cannot always afford to travel.
Through the mobile application or the Google Arts & Culture website, you can get acquainted with the collections of more than 2,000 museums and galleries. The portal has images of more than 100,000 artifacts, works of art, museum exhibits. At the disposal of users — access to ultra-high resolution images, virtual tours created by the best experts in their field.
While it was a serious, educational side of the project. And there are other interesting entertainment options:
Art selfies. Tap the camera icon in the Google Arts & Culture mobile app and select Art Selfie mode. Take a photo. Arts & Culture will select from among thousands of paintings images similar to you.
Art Transfer. Artificial intelligence will change the photos you take in the style of famous artists. Possible options are Edvard Munch, Claude Monet, Jean-Michel Basquiat, Andy Warhol, Frida Kahlo, Vincent Van Gogh.
Art Filter. This option is a great example of well implemented augmented reality. AR will create from your selfie one of the famous portraits by the great masters.
Art Projector. The option allows you to "hang" a masterpiece of painting on the wall in your home for free. Art Projector uses augmented reality to project full size versions of paintings.
Pocket Gallery. It gives you the opportunity to get acquainted with outstanding works of art without leaving your home.
Google Sky
If Google Arts & Culture will appeal to connoisseurs of art and history, then the Google Sky mobile application is the choice of those who are interested in the Universe. After all, Google Sky is an online simulation of the solar system and the night sky in real time. Images for Google Sky were obtained in the course of ground and space astronomical research.
When a user holds a smartphone with the Google Sky app enabled in their hand or moves it, the display shows stars, planets, constellations in the region of the sky at which the smartphone is pointed.
Google Earth
Let's return to our planet from the depths of the solar system. Here, a huge amount of interesting facts and information can be found thanks to the Google Earth service. It has become a further development of the old, proven Google Maps. However, Google Earth, having absorbed most of the successful properties of its predecessor, makes it possible to look at the world more broadly. For most regions of the world — even from a bird's eye view. By rotating the scroll wheel, you can zoom in and out of satellite images of hundreds of cities in great detail. In addition, knowledge maps provide the user with a huge array of background information. In a word, the advertising slogan "Google Earth — the most detailed globe" is quite close to reality.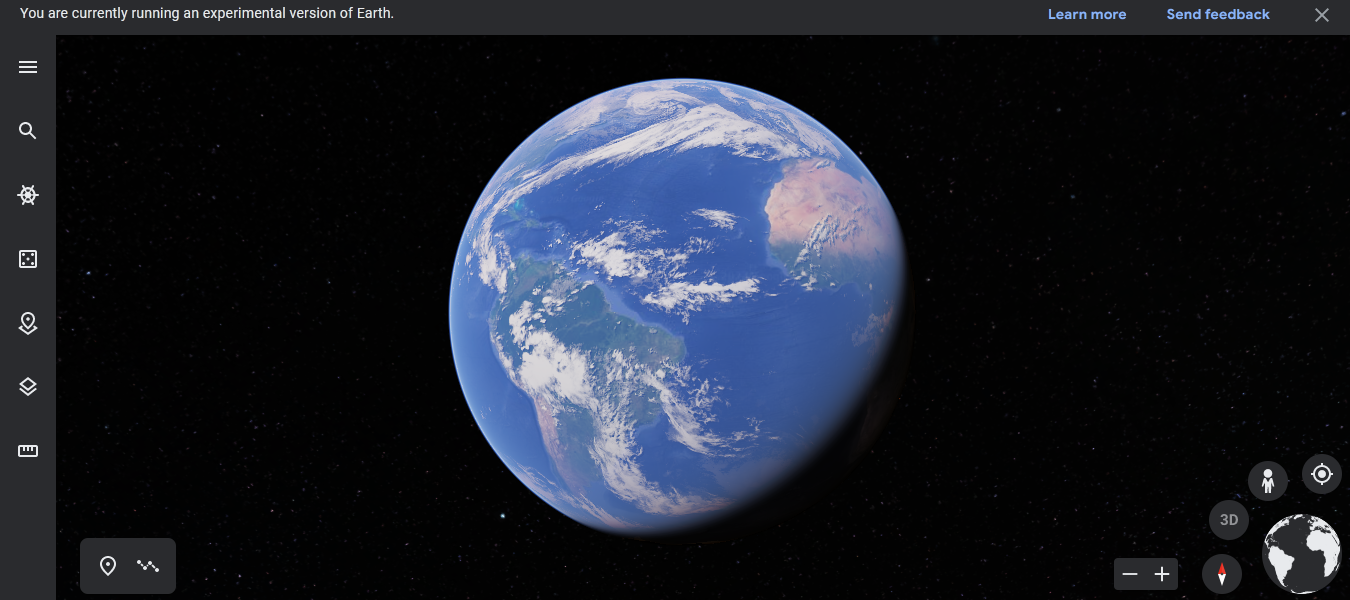 This service allows you to see a lot of interesting things related to nature, geology and human activities. For example, have you heard about the Desert Breath installation? Three artists from Greece built a vertical cone and a double helix radiating from it in the desert on the Red Sea coast. The reader is unlikely to go to the hot desert for the sake of this artifact. But looking at it on a tablet screen is interesting. Or get a view from space of The Great Sandy Desert in Australia. Some of its sections look like a work of modern art. There are a lot of such works of man and nature in Google Earth.
Connect applications without developers in 5 minutes!
The Google Earth VR virtual reality option allows you to further expand the cognitive capabilities of the service. Thanks to the service, you can make a real flight over the sights. The only but important disadvantage of Google Earth VR is that all this luxury requires virtual reality glasses.
Google Ngram Viewer
If you enter some phrase into the Google Books Ngram Viewer service, then the output is a graph showing how often this phrase occurs in some corpus of books. A corpus is a collection of texts collected and processed according to certain criteria. Such collections of texts are used as a basis for the study of languages, in computational linguistics, in speech recognition and machine translation technology. The IT giant has created a whole collection of corpora.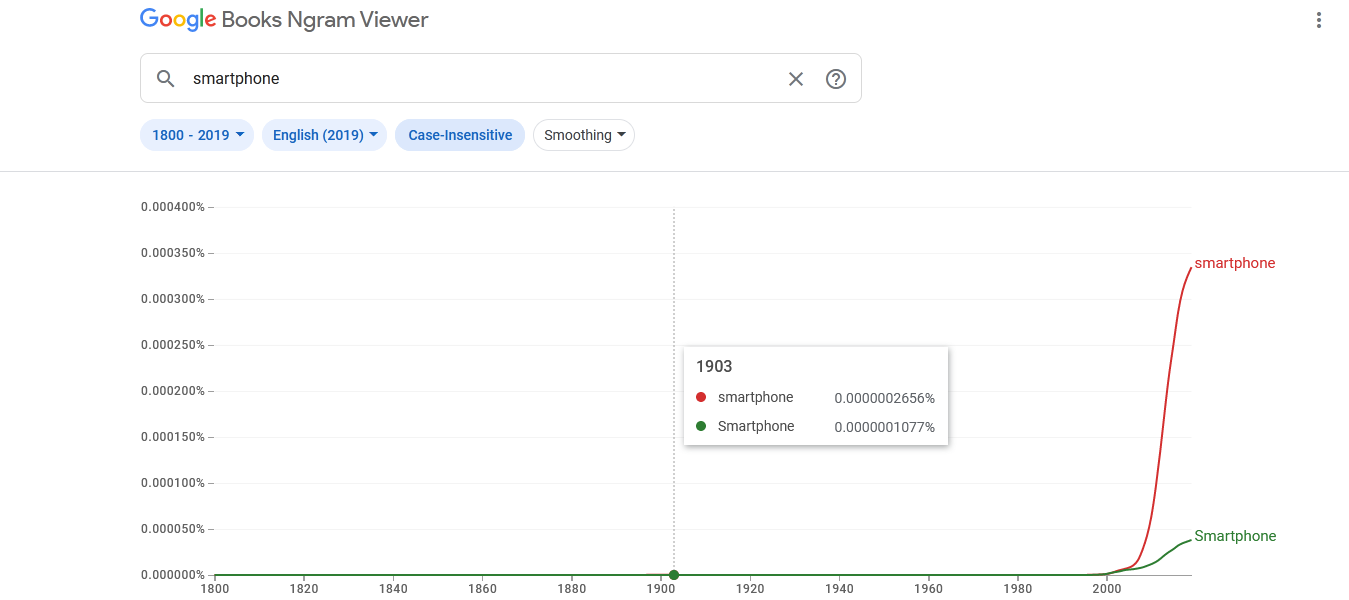 This opportunity appeared after more than 10% of all books ever published were scanned and digitized for the Google Books service. This is how the corpora "British English", "French", "English Fiction", etc. were formed.
This huge work has been carried out for quite pragmatic purposes. The fact is that text frequency analysis is very important for the development of search algorithms and machine learning.
The database containing the results of this analysis is called Ngram. And Ngram Viewer is a tool for visualizing data from a database. The user needs to enter a word or phrase, and Ngram Viewer will display how the frequency of their use has changed over time in one of the corpora. Currently, you can get an infographic of the frequency of occurrence of phrases up to 5 words in the interval from 1400 to the present.

How can a person far from scientific problems use nGram Viewer? For example, Ngram Viewer can serve as a reference tool for editors, translators, and proofreaders.
Well, just an inquisitive person, based on the analysis of the frequency of occurrence of words and phrases, can find interesting patterns and facts in various fields. For example, that the word "spiderman" is found in books in the 20s of the XX century. That is, long before the appearance of a superhero on the screens. Or it turns out that the term "smartphone" was used in the period 1900-1910. And then it was forgotten for a century.
Google 3D Animals
In 2019, Google announced plans to add augmented reality technology objects to the search engine. Over the years, 3D images of animals, dinosaurs, space objects have appeared in Google Search. You should not delude yourself. So far, 3D animal models are far from perfect. However, they give a better idea of their prototype than a flat image. This applies especially to dinosaurs.
Searching for 3D animals on Google is pretty easy. 3D animals and other AR objects sit at the top of the search. An image of the creature appears on the screen after pressing the "View in 3D" button. The "View in your space" button allows you to place the animal in the space around you. For example, put a lion in the bedroom, and a tyrannosaurus rex on the lawn in front of the house.
In fairness, I note that the collection of 3D objects in Google Search is not limited to dinosaurs and living creatures alone. Here you can find three-dimensional images of famous buildings, celestial bodies, human internal organs, molecules of various substances.
Conclusion
So, Google presents great opportunities not only for solving common tasks, but also for broadening one's horizons. However, some simply do not know about this potential, while others do not use such opportunities much, preferring unpretentious videos from TikTok or scrolling social media feeds. We hope this post will change someone's habits. Outside of social networks, there are many interesting and exciting things in the world. And Google has already created enough tools so that each of us can easily and effortlessly expand our horizons.

***
Are you using Facebook Lead Ads? Then you will surely appreciate our service. The SaveMyLeads online connector is a simple and affordable tool that anyone can use to set up integrations for Facebook. Please note that you do not need to code or learn special technologies. Just register on our website and create the necessary integration through the web interface. Connect your advertising account with various services and applications. Integrations are configured in just 5-10 minutes, and in the long run they will save you an impressive amount of time.