Among the many project management software, Asana and Jira are considered among the best. But how do you know which one is right for you? Before making a choice, we suggest that you familiarize yourself with the comparison of Jira vs Asana. This way you will know which platform you can get the most out of.
What is Asana
Asana – online service for project management originally from California (USA). The first official release of the free beta was in November 2011. This is the best solution for small companies and work on a small number of tasks. Here you can easily manage the work processes of both the entire enterprise and a separate team of employees, as well as ensure effective interaction between them.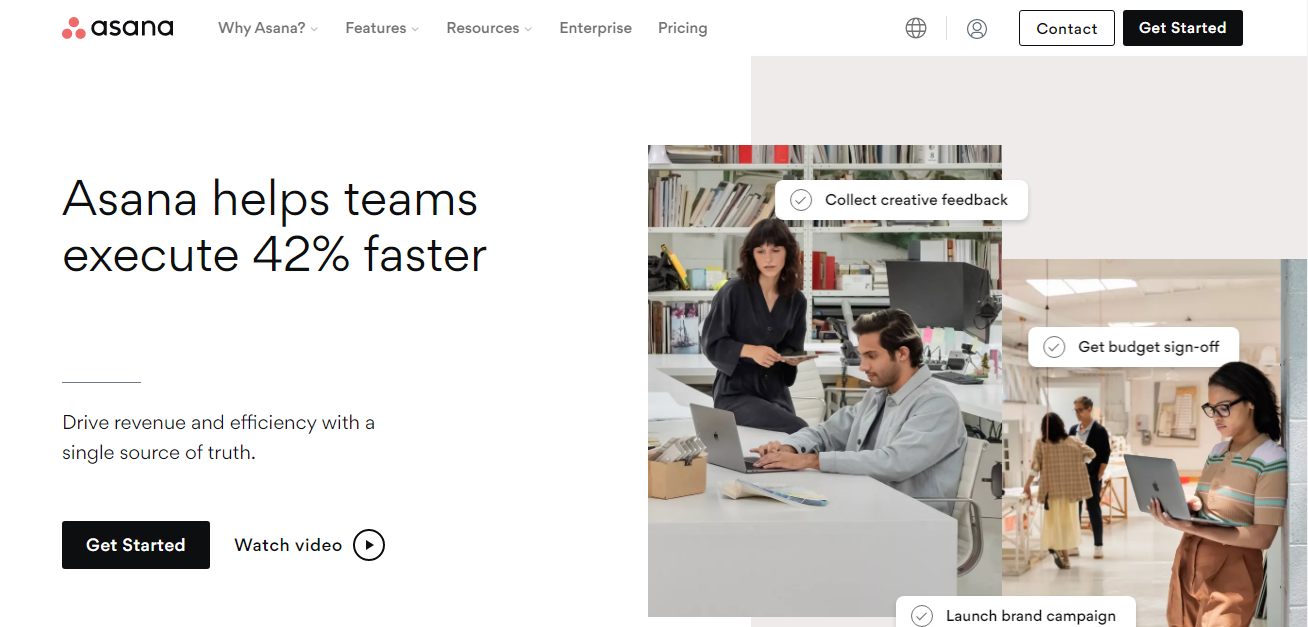 Asana has an intuitive interface and design, good usability and multilingualism. Even if the user has no experience with such services at all, he will quickly figure it out. This advantage of the platform is considered one of the most significant, because it makes it possible to significantly reduce the time for training beginners.
The basic unit of work in Asana is the task. The start of work with the platform involves the creation of a project in the form of a board. Cards with tasks are "hung" on it. You can manipulate them in different ways: for example, fix the person in charge, change the status by the urgency of completion, set the start time and deadline, attach files, leave comments, and so on. Tasks can be visualized in various ways — as a list, calendar, timeline, etc. The system is configured very flexibly, so it is suitable for businesses in any field — from the programmer department in an IT company to a private entrepreneur providing photography services.
What is Jira
Jira is a project management and bugs monitoring platform developed by the Australian company Atlassian. The first release took place in 2002. It will be difficult for an inexperienced person to deal with the functionality, but "techies" will have no problems. This service is most often preferred by IT professionals, software developers and agile teams. Probably because it was created with a focus on their needs.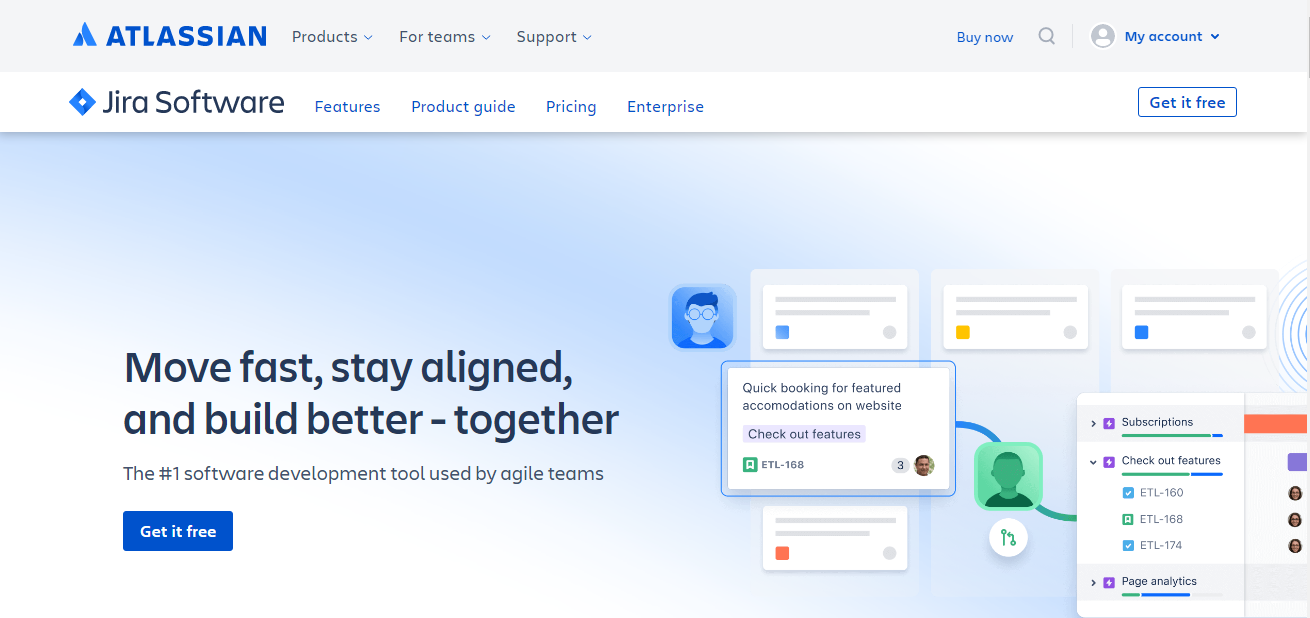 The highly customizable tool is based on the principle of the Kanban board. True, the functionality is slightly reduced compared to the classic board. The limitations mainly relate to the difficulty of using this platform to create and manage creative content. But for the development of programs, on the contrary, it will come in handy. For example, with its help, you can easily monitor the appearance of updates in the project, set new tasks and monitor progress in their solution. Those who work with customer reviews should also take a closer look at Jira and its features. This service can significantly simplify and speed up such work.
Visually, Jira is represented by a minimalistic workspace with separate task cards. If we consider the structure, it consists of 3 levels: project, tasks and subtasks. The project is the main component. It contains its tasks and all related information. To monitor the progress of the project, a so-called roadmap is automatically generated.
A task is a tool through which a project is managed. It contains data on specific actions, information about the timing of its completion, the responsible executor, etc. Each task can be extended by adding additional fields, attachments, and notes. Editing, moving, replacing and deleting can be done right on the board. For any project, its administrator can assign a special type of task with unique components and statuses, as well as define access rights for its participants. In addition, the platform has a set of ready-made templates that can be customized to your needs and preferences in the process of work, which greatly simplifies the interaction with it.
Asana vs Jira: Function
Both platforms have an efficient project management approach and powerful functionality. Which one to choose? Comparing Asana vs. Jira, it is necessary to consider not only their main characteristics, capabilities, tools, but also pay attention to another important point — what exactly the system will be used for. Large companies often use two services at once. They have Asana more suitable for some departments (for example, marketing), while development teams, on the contrary, are better off working with Jira. But small businesses and some representatives of the medium usually stop at one thing, based on their key needs.
Having decided what exactly you need a project management system for and what you expect to get from it, you can proceed to the next stage — comparing the main characteristics and functions of Asana and Jira.
Usability
Asana outperforms Jira in terms of usability. The system menu is carefully thought out by the developers: its options appear only in accordance with the context of a specific task and only when necessary. Despite the impressive functionality of the platform, the interface is not overloaded with dozens of buttons. A nice bonus for users is a symbolic encouragement. In the settings, you can make it so that at the moment the work task is completed, a cute fantastic creature with congratulations will appear on the screen. In addition, other users can "like" individual tasks or even solutions. This encourages and additionally motivates performers.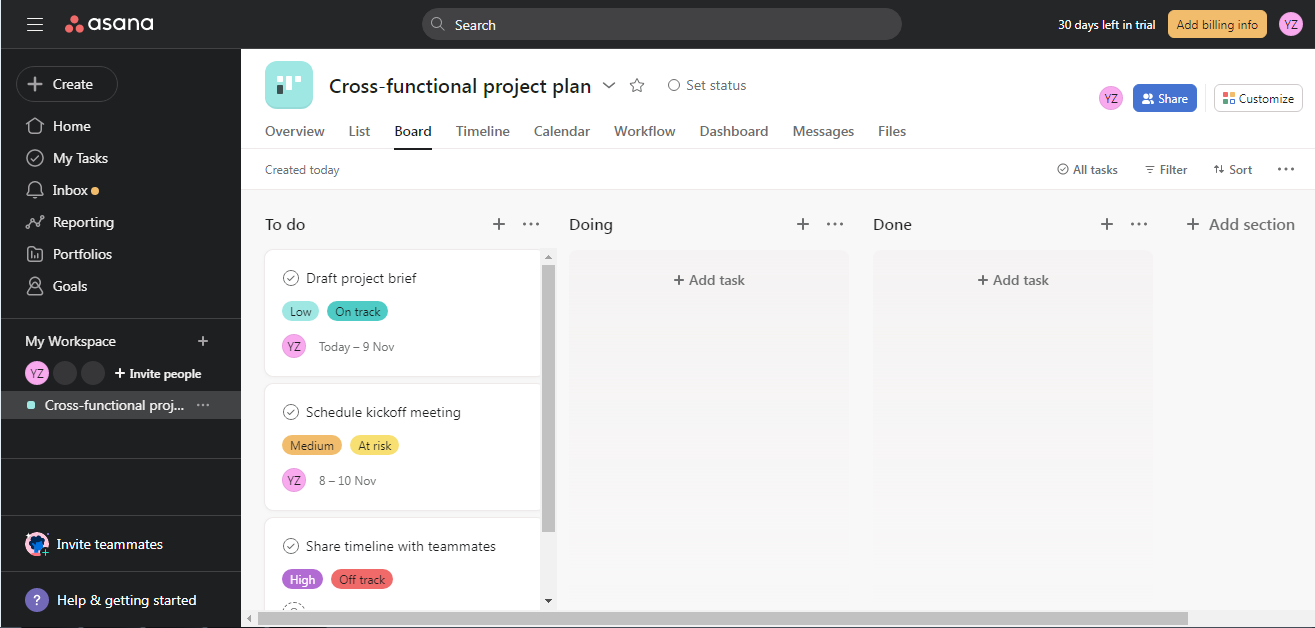 Setting up Jira is generally easy, but inexperienced users often encounter a lack of understanding of the structure of this platform. The presentation of information here is somewhat confusing by default. For example, data related to different semantic blocks (messages from the system and from other users) are located in almost identical windows without any distinctions. Thus, the information located in different windows is simply mixed. Therefore, before proceeding with the correction of errors, you need to spend time distinguishing blocks.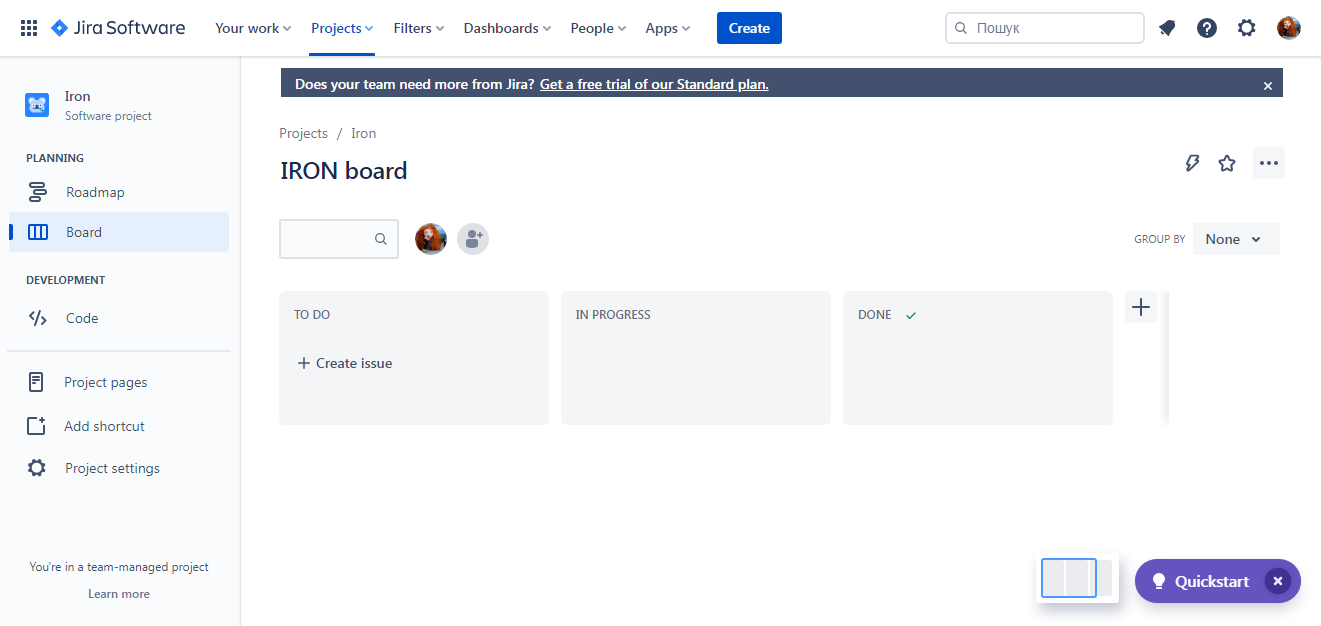 Functional
Asana has an impressive number of features that allow you to work on tasks with high quality and work efficiently on projects together with colleagues. Visualization tools (board, content calendar, Gantt chart, and others) make it easier to work with the platform and help you achieve faster progress in solving problems.
For marketing professionals, the platform makes it possible to plan events, launch and manage advertising campaigns, and receive feedback from customers. For design and creativity, the system offers a calendar for the production of materials, tools for solving creative problems and organizing meetings. Representatives of the education sector can monitor tasks and projects here, and plan events. Non-Profit Organizations – create online fundraising campaigns, oversee grants, and manage volunteer work. Engineers — plan sprints and control errors. HR departments — monitor work with candidates for the position, monitor the adaptation of new employees. However, for those teams whose needs go beyond the kanban board, the existing capabilities for full project management may not be enough.
Connect Facebook Lead Ads to CRM, Email, SMS & Spreadsheets
Use SaveLeads to connect Facebook to different apps. Over 120+ ready-made integrations available now
Automate the work with leads from the Facebook advertising account
Empower with integrations and instant transfer of leads
Don't spend money on developers or integrators
Save time by automating routine tasks
Test the work of the service for
free
right now and start saving up to 30% of the time!
Try it
Jira has the same functionality as Asana, but some IT professionals tend to consider it less reliable. The strength of Jira is monitoring errors and emerging issues, as well as flexible project management. The platform provides users with powerful agile boards, the ability to synchronize teams through roadmaps, online reporting and analytics. Large-scale automation simplifies the process of using the service: many actions are performed by simple drag and drop. Jira allows developers to visualize and evaluate the workflow at all stages (from idea to release), conveniently view the status of code and deployments, create branches, pull requests, and much more.
Integrations
Both project management platforms have integrations with various third-party applications and extensions. Most of them are well known to IT specialists. They help to better customize the service, taking into account all the needs and preferences of the user, as well as adapt it to almost any situation.
Asana has the ability to integrate with over 200 well-known applications and plugins. Jira has a much higher score, with over 3,000 extensions and apps that can be integrated with it.
Teamwork
Collaboration tools of the Asana platform help to increase the efficiency of communication within the team, remove information barriers and, consequently, improve productivity. Employees can here transfer files to each other, mark deadlines for tasks and projects, coordinate common work and freely exchange information. These features give employees the ability to synchronize goals, adapt faster to change, and increase collaboration across departments.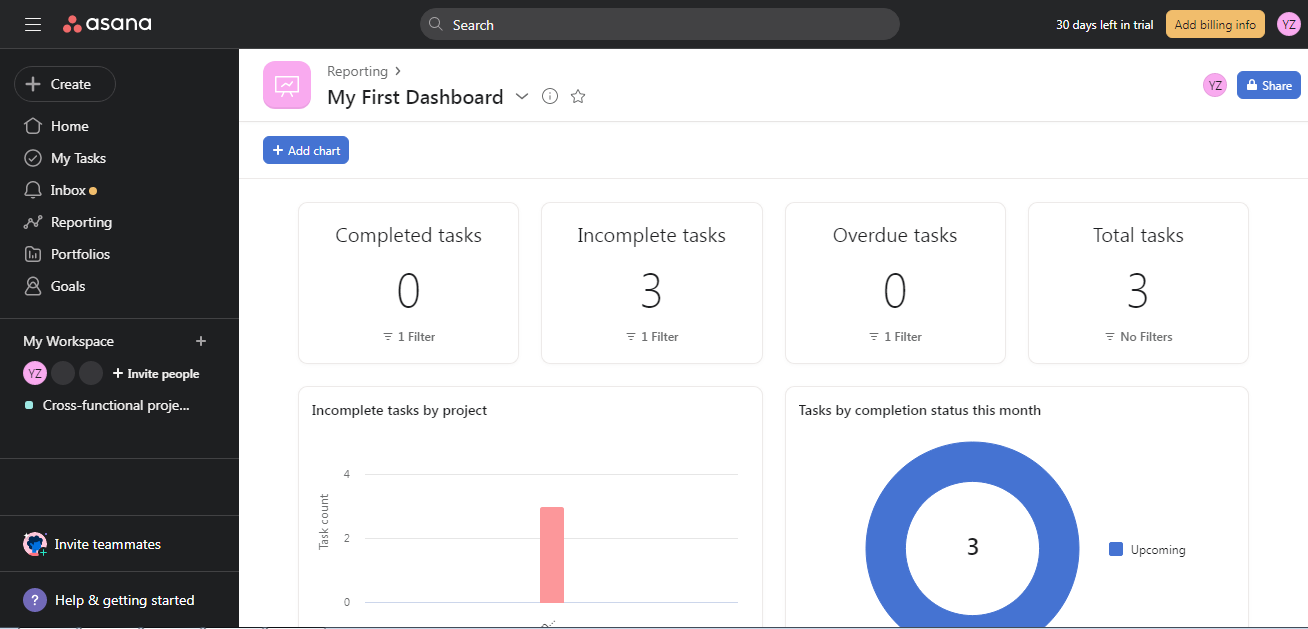 Jira Work Management provides a range of features for productive collaboration. Teams of employees here can create and edit tasks, track their status, monitor their deadlines, distribute workload, exchange messages and files, send notifications.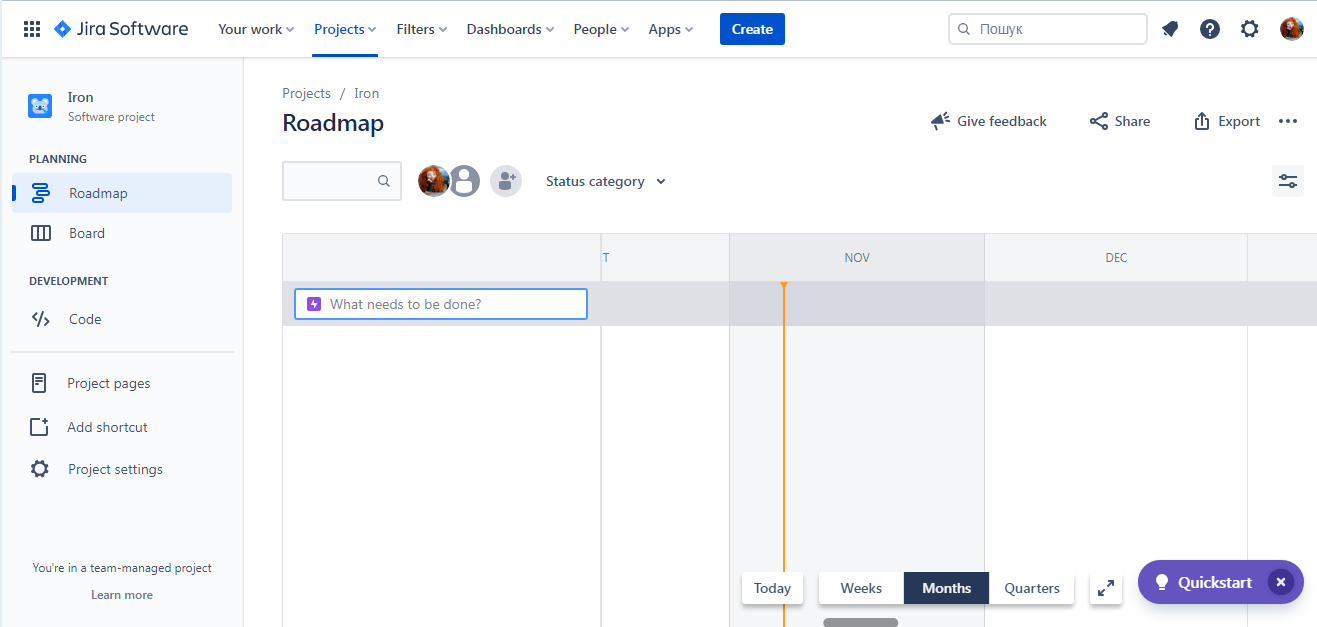 Main differences
Asana and Jira have a lot in common, but we are interested in the differences. Let's take a look at the difference between these two project management platforms.
The target audience. Asana is best suited for managing commercial and creative projects (launching and maintaining a marketing campaign, creating videos, designing the interior of a catering establishment, etc.). Jira is the best option for software developers (IT companies or programming departments).
Time tracking. This feature is present in Jira by default, but not in Asana. In Jira, time tracking is launched not only automatically, but also in manual mode. Here's how it looks: starting to work, the employee starts the timer, finishing — stops it. Then a report is created and sent containing information about the amount of time spent by the employee on the tasks assigned to him.
Reporting. On the Asana platform, reports can be formatted in 2 ways. The first is to use the "Progress" tab inside the project, where users put down the status of each task. The second — before the end of the working day, a comment is written in the task, where progress is noted, approximate deadlines for completing the work and the reasons due to which these deadlines may shift. In Jira, the design of reports is better organized, since not all points can be conveniently placed in a comment or status change. After the end of the work, the employee generates a detailed report indicating personal achievements and errors, adds diagrams, if necessary. In the software development process, detailed reports greatly help the team to quickly fix bugs and effectively solve the tasks assigned to it.
Hosting. The Asana platform assumes only a cloud storage method. Accordingly, all information about the company's projects will be located on Asana's servers. But Jira, in addition to the cloud, makes it possible to place data on the company's servers. This means that the service can be run locally.
The nature of task management. In Asana, the basis for task management is a specific project. The manager or administrator creates it, connects employees to it and forms lists of goals. In each such list, you can fix individual tasks, assign an executor to each of them, and set deadlines. Jira is a more complex platform in this regard. It is based on the principle of solving a single issue by monitoring the errors that appear in the process of moving towards the goal. Here, first of all, a "working process" is launched, which is overgrown with goals, tasks, questions, and problems.
Asana vs Jira: Pricing
Compared Jira vs Asana pricing is not the last. Let's see what tariff plans the platforms offer.
Basic. Free with the condition of connecting no more than 15 users.
Premium. $10.99 per user per month when purchasing an annual subscription and $13.49 per user when choosing monthly payments.
Business. $24.99 per user per month when purchasing an annual subscription and $30.49 per user when choosing monthly payments.
Enterprise (a request for a quote must be submitted on the official website of Asana).
Free. Free with the condition of connecting no more than 10 users.
Standard. $7.75 per user per month. It is possible to connect up to 35,000 users.
Premium. $15.25 per user per month. It is possible to connect up to 35,000 users.
Enterprise. The cost is calculated individually and is paid annually.
Final thoughts
Asana and Jira are worthy solutions for effective project management, with their own advantages and disadvantages. Looking at both platforms from a programmer's point of view, they may lack the features Asana provides. This lack of functionality will inevitably create problems when sharing parts of the code between members of the IT team. But for companies operating in the field of marketing and sales, Asana is good suited. Especially if you add it with plugins.
Jira integrates seamlessly with Bitbucket, GitHub, GitLab, and similar developer-friendly applications, making it more developer-friendly. However, some "techies" are unhappy with this platform, because, in their opinion, it can reduce the speed of work. And yet, many IT companies actively use Jira for flexible and comfortable project management.
In short, when choosing between Asana and Jira, one should be guided, first of all, by the purpose of the platform. Need to manage a small project to develop a product design? Take Asana. Do you create computer programs? Jira is the best option in this case. Are you running a large multitasking project? Use both platforms at the same time — fortunately, they are mutually integrable.
***
You probably know that the speed of leads processing directly affects the conversion and customer loyalty. Do you want to receive real-time information about new orders from Facebook and Instagram in order to respond to them as quickly as possible? Use the SaveMyLeads online connector. Link your Facebook advertising account to the messenger so that employees receive notifications about new leads. Create an integration with the SMS service so that a welcome message is sent to each new customer. Adding leads to a CRM system, contacts to mailing lists, tasks to project management programs – all this and much more can be automated using SaveMyLeads. Set up integrations, get rid of routine operations and focus on the really important tasks.