The history of Alphabet company from the very beginning to the present day. Find out how the new brand was created and developed, and what is known for today.
What is Alphabet company
Alphabet Inc. is an American holding company that is a conglomerate of subsidiaries from Google and the parent company of Google itself.
Simply put, Google has decided to reorganize and get rid of its subsidiaries to make its mainstream business more transparent, and to give its offline subsidiaries more autonomy. The co-founders of Google became shareholders of the company. The head office of Alphabet Inc is located in Mountain View (California).
The holding works in various directions: investments, Internet communications and technologies, biotechnological developments, research in science, automotive industry.

Who owns the Alphabet company? The owners of the company: Larry Page, Sergey Brin, since 2019, part of the company's shares has been bought by the Soros Foundation.
Alphabet brand history
Alphabet Inc. entered the market in 2015 when Google Inc. decided to reorganize and create a new public holding company. This was officially announced on the Google blog, at that time by the CEO of Google Inc. — Larry Page. In his message, he stated that Alphabet is being created specifically to restructure Google. Now all of its subsidiaries will be transferred to Alphabet, which will reduce the scope of the main company. Alphabet will include directly Google and its subsidiaries: Fiber, Nes, X Development, Makani, CapitalG and many others.
Connect Facebook Lead Ads to CRM, Email, SMS & Spreadsheets
Use SaveLeads to connect Facebook to different apps. Over 120+ ready-made integrations available now
Automate the work with leads from the Facebook advertising account
Empower with integrations and instant transfer of leads
Don't spend money on developers or integrators
Save time by automating routine tasks
Test the work of the service for
free
right now and start saving up to 30% of the time!
Try it
Sundar Pichai, former head of product division, has been appointed as the new CEO of Google. He replaced Larry Page and Sergey Brin, who became CEOs of Alphabet along with other co-founders of Google.
Before Google became a subsidiary of Alphabet, he was its owner. After it was decided to change their places. Google shares were also transferred to Alphabet shares. The final restructuring was completed at the end of 2015.
The created corporation Alphabet kept the stock prices of Google Inc. On the exchange, they are also traded with the symbols GOOG and GOOGL.
At the end of 2019, Alphabet founders and executives Page and Brin said they were leaving their positions, but they would still have a majority vote on the board of directors. In the same year, Sundar Pichai, previously appointed CEO of Google, has now also become the CEO of Alphabet.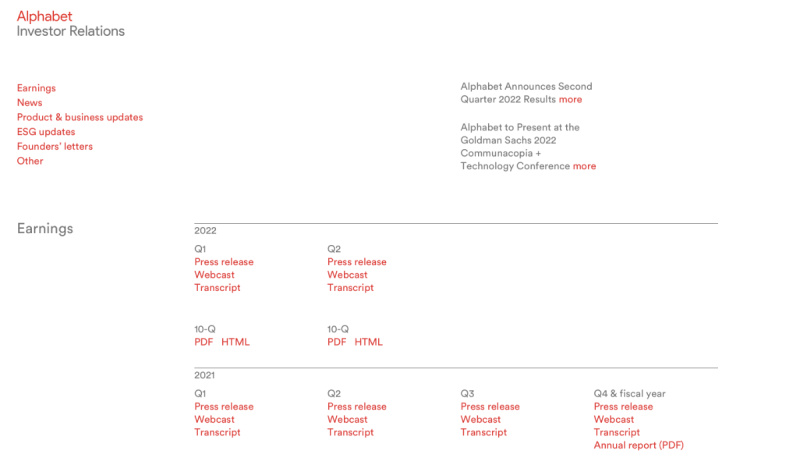 Today Alphabet operates all over the world. The company actively uses all Google services.
Interesting facts about Alphabet company
In 2018, Alphabet was named one of the top 500 companies to work for worldwide.
In terms of market capitalization, Alphabet is considered one of the largest in the world. According to this indicator, she bypassed even Apple.
In 2017, the company was fined 2.42 billion euros by the European Commission for abusing its leadership position in the search services market.
Google to Alphabet reorganization is considered the largest procedure in the field of IT. It was even larger than the spin-off of PayPal into an independent company from eBay - the process lasted 4 years.
In fact, Alphabet is a created conglomerate that is similar to General Electric. The company was also initially engaged in only one direction - the production of electric lamps, but today the company and its subsidiaries are engaged in the production of passenger, freight trains, as well as engines for various types of transport, in addition to this, General Electric manufactures medical equipment and much more.
***
Don't waste another minute manually transferring leads from Facebook to other systems. SaveMyLeads is a simple and effective tool that will allow you to automate this process so that you don't have to spend time on the routine. Try SaveMyLeads features, make sure that this tool will relieve your employees and after 5 minutes of settings your business will start working faster.