Search engine optimization of the site is faced by everyone whose activities are connected with the Internet. Every day, millions of people type in the search engine the phrase "seo advice". In response, Google offers hundreds, if not thousands, of SEO expert advice. However, common sense asks: "Are all such recommendations useful in improving my website rank?" I give examples of bad seo tips, the result of which will be unsatisfactory, low ranking of the site.
What is SEO
To begin with, I propose to update in memory what SEO is. This is the name of an extensive list of techniques and strategies aimed at ensuring that the site is one of the first on the search engine results pages (SERP).
Everyone wants a website to rank first in the SERPs. A writer, a blogger, a government organization, a business or a volunteer movement — they all need fame. And in the age of the Internet, it is achieved by the high popularity of the site.
The demand for optimization makes money for thousands of SEO specialists and a huge army of experts and gurus who distribute tons of recommendations. Well, bloggers, copywriters and content managers also feed on SEO propaganda.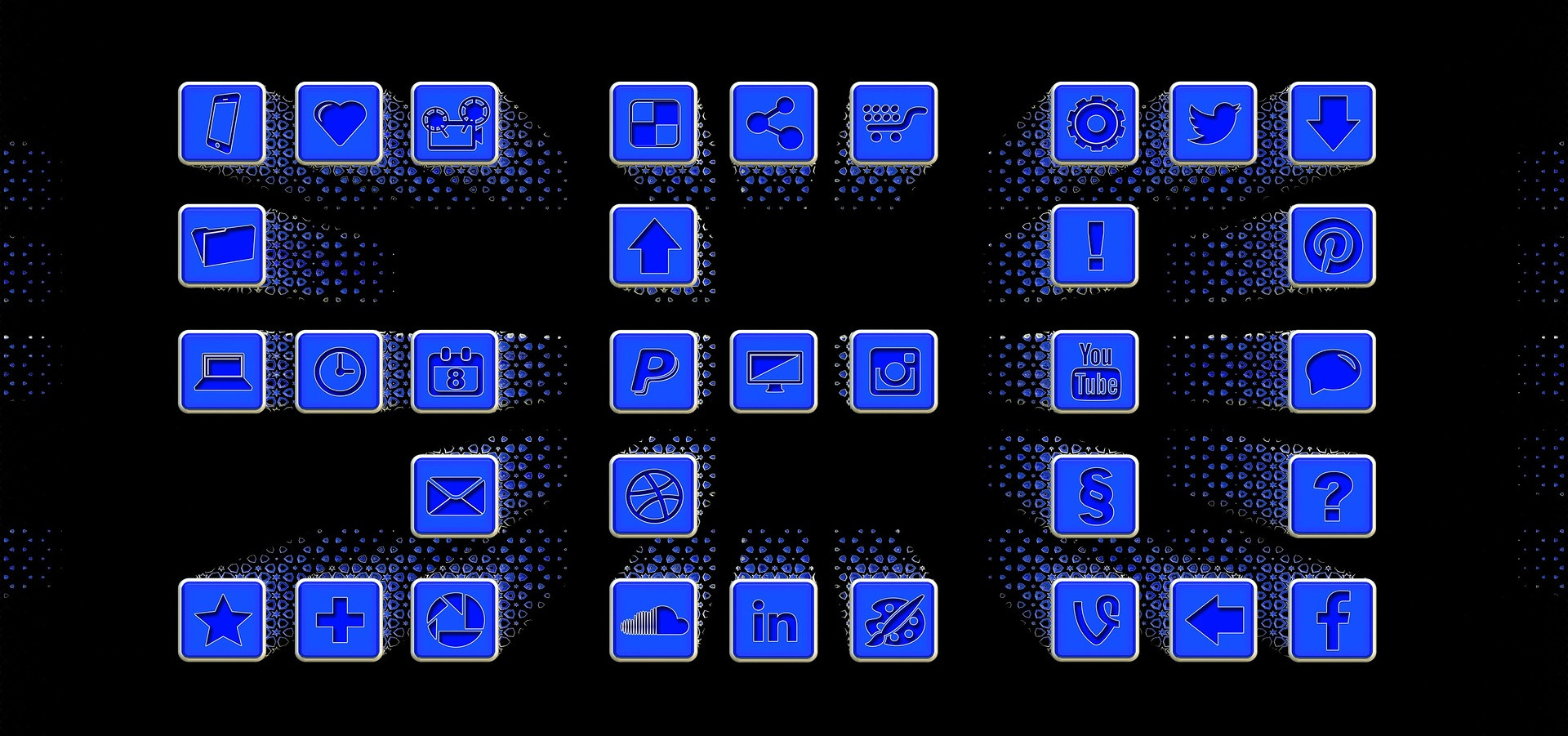 Some techniques of search engine optimization require special knowledge. However, there are many things about SEO that anyone can handle. A little patience and a desire to understand this area is enough.
Why SEO is so important for your business
No business in this era can do without its presence on the Internet. So, for development and promotion, it is necessary to use Internet marketing techniques. Search engine optimization is one of the most important internet marketing strategies.
SEO is the tool that helps businesses get their products or services to potential customers first. After all, for this the site needs to be in the first places in the search engine issues.
In addition to the shortest path to the attention of a potential client, the right SEO strategy increases the credibility of your business website. These days, a person is many times more likely to click on a site at the top of the search results based on more reliable information than what paid advertising offers.
Black Hat SEO
The desire to achieve better rankings can be tempting to use dubious SEO practices. Discard such worst seo advice once and for all. This is one of the common content seo mistakes. Unethical SEO practices will improve rankings for a while. But the joy of success will not last long. Very soon, search engines will expose black hat SEO and severely punish the site. Both bad SEO and how search engines detect it are constantly improving. It's like a competition between projectile and armor. Except Google consistently comes out victorious in this competition. Unscrupulous SEO practices are quickly discovered. The punishment will be the failure of the position of the site in the issue. And then don't ask the question: "Why did my site ranking drop so much?". You have been warned...
Black hat SEO not only brings down the ranking of the site, but also forms a negative, repulsive experience for site visitors. Which makes the situation even worse. Therefore, the suggestion to turn to the "dark side" of SEO is the worst advice you can hear.
Violating copyright
The site owner may hear advice to use some text, video or audio content to optimize their resource and turn a blind eye to copyright infringement. It is possible that the wave will convince you that such a trick will only benefit and does not threaten anything. Don't agree. This is a seo mistake.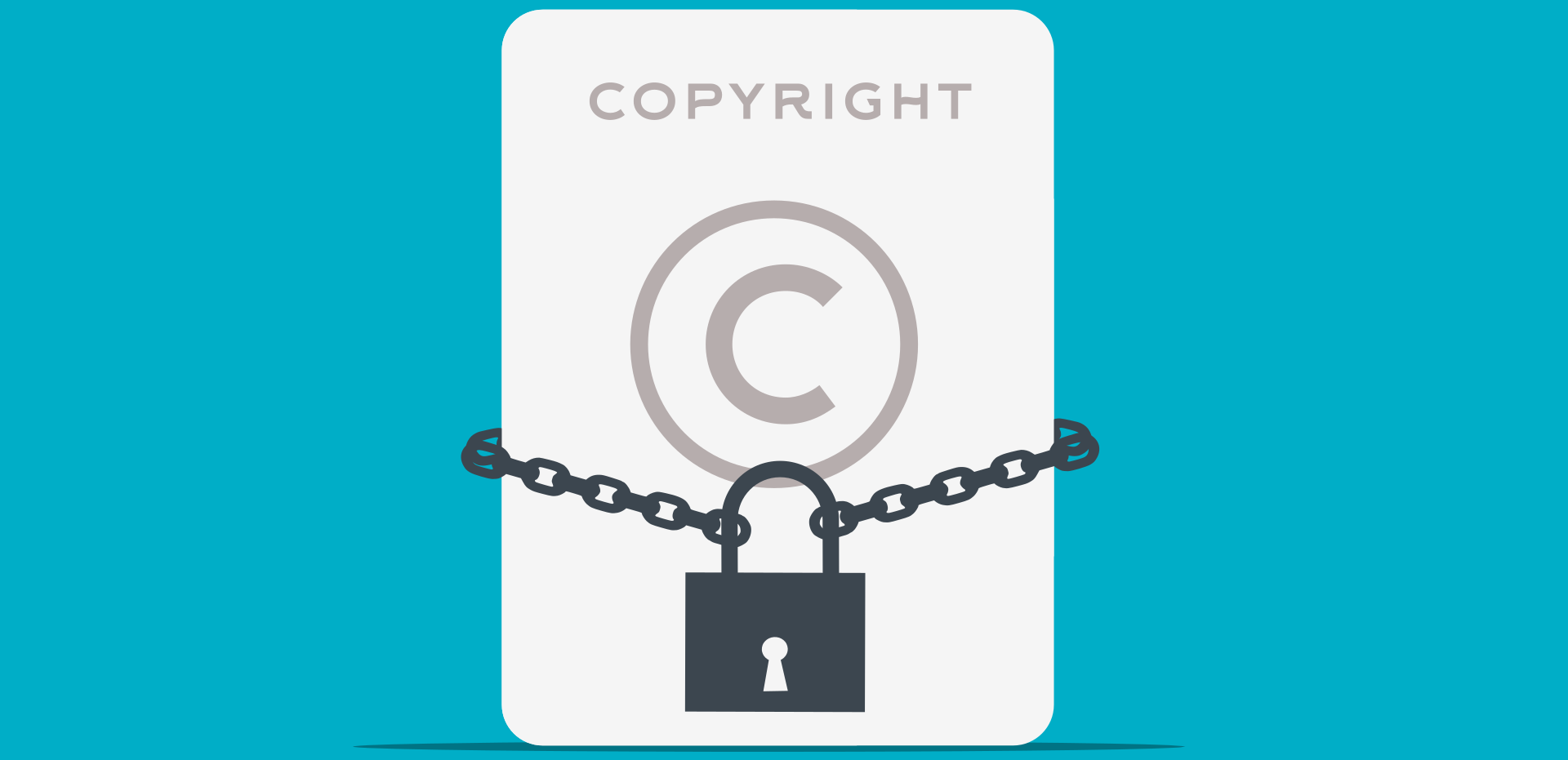 If a site receives even a few copyright infringement notices, its ranking will quickly drop. In this way, search engines reward legitimate content sources. Better take advice from the "bright side" of SEO — don't forget to keep an eye on the Google Transparency Report and take a hard line on minimizing copyrighted content on your site.
Content for robots and not humans
I'm talking about another "advice", but in fact — one of the most common SEO mistakes. We are talking about the fact that you may be advised to put in the first place in the optimization of compliance with the requirements put forward by search engines.
It's not terrible, but it's not very sound advice. Because everything you do on the Internet is done for real people. Prioritize the interests and requirements of your website visitors over search engine bots.
Search algorithms are constantly improving and easily find such unnatural content. Robots can and will pay attention to the abuse of keywords, their variations and synonyms, but visitors will put a mark on such a terrible text — low quality content. And another time they will think about whether to contact your resource, which loves robots more than people.
Misleading headlines
Now let me give you an example of advice that looks reasonable. But the adviser does not finish something. And so the advice to use titles that don't fit the content is bad seo title advice.
Connect applications without developers in 5 minutes!
Yes, journalism could never do without a headline that attracts attention. And the business could not do without an enticing sign or slogan. However, in the era of print media, there was nothing dangerous in the fact that the headline had little to do with the meaning of the text that followed it. After all, the newspaper with such a publication has already been sold, the money for the advertisement placed in it has been received.
With the advent of the Internet era, everything has changed. Search engines quickly notice that visitors do not stay long on your site, go to other resources. This increases the page bounce rate (the percentage of visitors who, after entering the page, do not take any action). The reputation of the resource decreases, the position in the issue worsens. In the long run, this means a big loss in site visitors.
Neglect of local SEO
Let's say you're the owner of a small candy store with a clientele from the next few blocks. If you are advised to optimize the site of such a candy store according to the same rules as SEO for the site of a large company doing business all over the country, then you see another of the biggest seo mistakes.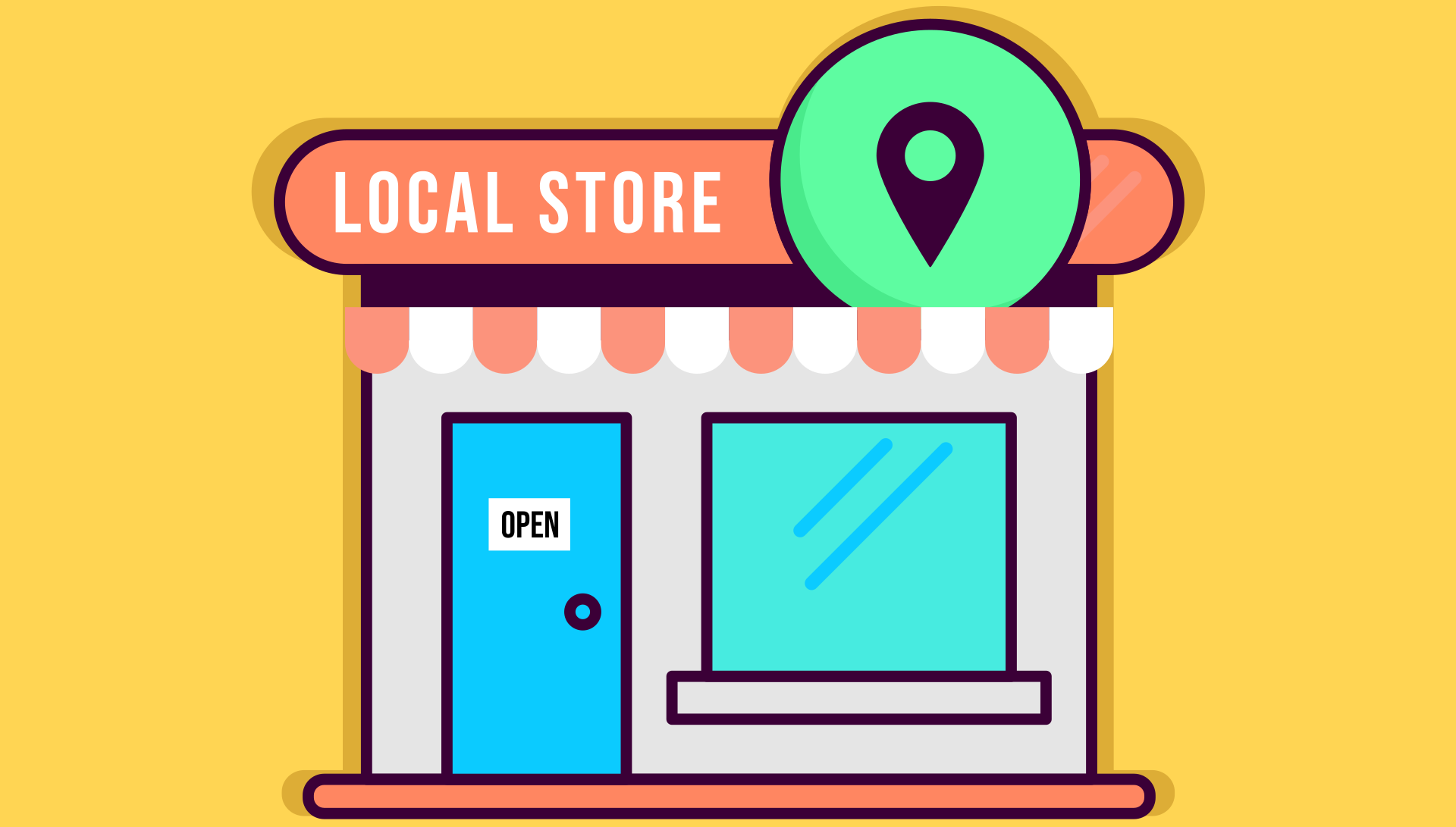 Small and medium-sized businesses cannot do without optimizing their sites based on geographic location. In this case, there is a chance that a client searching for a cafe nearby on the search engine will be the first to choose your candy store. Because well-done local SEO will bring the candy store website to the top of the search results.
Too much focus on one topic
Visitors will not return to a site where the content is not updated. But they also do not want to return to the same content. Therefore, if you are advised to concentrate on a particular topic, then the advice is correct. But they don't say that the flow of publications on one topic will quickly get bored. And the visitor will not want to go to a site where the same thing has been told for a long time, but in different words.
Concentrate on what interests you and what you know. But add information from related areas to this content that is relevant to the main topic of your resource. In addition, the variety of topics allows you to apply a greater number of keywords. And that means — to increase the position in the issuance.
Excessive concentration on SEO
Small and medium businesses need to understand that SEO is not the only internet marketing tool. Focusing solely on search engine optimization is another example of bad advice. Still, winning first places in the search results requires, if not large financial costs, then a lot of effort and time. Which are not available to small businesses. Try to use promotion in social networks (for example, Facebook Ads), e-mail marketing.
Write longer to get rank higher
The advice of posting lengthy texts on the site is a common one. It is claimed that long reads help to increase the position of the site in the issue. Alas, it is not. Thoughtlessly accumulating uninteresting content will not help you climb in the SERP. This requires the information that visitors are looking for. And then it doesn't matter how many hundreds of words are used for in your text.
Content spinning
Content spinning consists in rewriting the original text beyond recognition. More precisely, to such a state that the search robot will take it for new, original content. Both a trained journalist and a special program can cope with such a task. When spinning through the content, words, sentences and paragraphs are rearranged from place to place, replaced by synonyms, etc. At the same time, the essence of the spinning text does not change.

In general, there is nothing particularly reprehensible in such practice. Any person who has worked in the editorial office of a daily newspaper will tell you that you cannot do without spinning through the content. Also, you can not do without spinning content in creating and updating the characteristics of goods in online stores.
However, excessive spinning reduces the quality of the content. Accordingly, the bounce rate is growing, ranking is deteriorating. Use spinning sparingly. Only in cases where it is 100% justified.
Cloaking and hidden text
I have already talked about such a technique as content created for search robots. There are even more witty tricks in the vast arsenal of black hat SEO.
For example, direct a human user and a crawler to different content on the same site. The first is offered interesting content, the second — unreadable texts strewn with keywords. To separate visitors, special scripts are embedded on the site. These programs determine who has visited the site — Homo sapiens or a robot. This trick allows you to achieve two, often intricately combined goals: comfortable reading for a human user and improved positioning in search results.
Another well-known trick is hidden text. A piece of text is taken and literally stuffed with keywords. Then such a masterpiece is posted on the site. But this text is formatted either in a very small font, or the font color matches the background color of the page. In a word, the text becomes unreadable for a person. But on the other hand, the search robot sees it perfectly and indexes it without problems.
If you hear someone advise you to use masking or hidden text, then you should know that you are being advised not only to do things that are dangerous for the site, but also hopelessly outdated. The fact is that search engines, having discovered masking or hidden text, immediately ban such a site. Moreover, they have learned to recognize these types of fraud for a very long time.
However, it is important to understand that there are legitimate reasons for redirecting a visitor to different parts of the site, depending on whether he is a human or a robot. For example, redirecting people from some country to a version of the site in a language they understand. Or sending the user of a mobile device to a version of the content that is optimized for mobile platforms. We are not talking about bad SEO here.
Final thoughts
There are not so many SEO techniques and strategies that can directly harm the site. All of them are well known and are included in the concept of "Black Hat SEO". A more extensive list is made up of advice and recommendations that are incorrectly presented or misunderstood. Unfortunately, search engines do not understand such excuses. And they are punished ruthlessly. SEO consuntalnts Minneapolis can further improve your organic traffic and metrics that will increase your overall performance and make your site engage with more audience.
Therefore, any advice on optimizing the site should be taken critically, ask for the opinion of experts and specialists. And only then make a decision. And may the Force of SEO be with you.
***
Personalized responses to new clients from Facebook/Instagram. Receiving data on new orders in real time. Prompt delivery of information to all employees who are involved in lead processing. All this can be done automatically. With the SaveMyLeads service, you will be able to easily create integrations for Facebook Lead Ads and implement automation. Set up the integration once and let it do the chores every day.