We decided to talk in detail about PaaS in our new article. Here you will learn about how this system works, what advantages and opportunities it has, as well as in what areas it can be used, and what is the current situation on the PaaS services market.
The PaaS model is becoming an increasingly widespread trend in the modern IT industry every year. It has had a very big impact on software development, making it much easier, faster and more accessible not only for large corporations, but also for small "garage" startups or individual developers.
What is PaaS in Cloud Computing
PaaS (Platform as a Service) is a service model in which the provider provides customers with a cloud complex of technical and software resources (platform) for deploying any software on it. Thus, small companies and groups of IT specialists receive a ready-made infrastructure for developing, implementing, integrating and managing any kind of software: desktop, browser or mobile.
The main feature of PaaS is the presence of a single platform that combines all the necessary hardware and software resources on an all-inclusive basis. In the past, software developers had to buy, rent, or otherwise acquire these resources individually, and then configure them to communicate effectively (which wasn't easy). Moreover, tool vendors had different requirements for operating, integrating, and licensing their products, further complicating the process of preparing and using a software environment.
The solution to this problem was the emergence of cloud software packages and infrastructure elements available under the PaaS model. Now the provider provides a platform (ready-made software environment) for the development and maintenance of programs and applications entirely, as a service. PaaS includes hardware, operating system, development and testing tools, database management systems, and various supporting and middleware software. Users get everything they need to work on creating and managing an IT product.
What is an Example of PaaS
Software development
Most often, such a platform is used to develop and/or manage software. It allows you to quickly and conveniently create software based on ready-made components with extensive scalability and multi-user support. Thus, the development and operation of the project will require much less time and resources than when starting from scratch. For the same reasons, PaaS is ideal for building microservices, APIs, and other similar IT products.
Analytics and business management
PaaS providers often provide customers with tools for analyzing business data. With their help, they can plan their activities more effectively, predict key indicators and find promising business models. Also, as part of the PaaS model, it is possible to rent full-fledged business management platforms, for example, industry-specific CRM solutions for automating certain business processes.
Communications
The modern Platform as a Service model is unthinkable without a complete set of communication tools that simplify and speed up communication within the team and with clients. These include such popular options as internal chat, customer support chat, email service, audio-video call modules, etc.
Databases, internet of things, security, etc.
The capabilities of modern PaaS providers allow them to successfully deploy literally any IT infrastructure on their resources. For example, remote databases of any scale, tools for the Internet of things, options for remote control and management of security systems, etc.
Benefits of PaaS systems
It is not for nothing that PaaS is considered the most suitable model for the development of small and medium-sized IT products. It has become widespread due to a number of its advantages, namely:
Cost optimization. Having a number of ready-made components (from workflows and directory services to search tools and security systems) allows you not to waste time and other resources on developing and implementing them from scratch.
Capacity building. Using a PaaS platform, you can change and scale your product, as well as add new features to it without hiring additional specialists and a corresponding increase in costs.
Data portability. Modern PaaS solutions support a multi-cloud strategy that allows you to quickly and without restrictions transfer data between different storage sources (for example, from a local server to the cloud and vice versa, from a private cloud to a public one, etc.). Convenient data backup and other functions for processing and managing them are also available here.
Single environment for all stages of product development. The PaaS model provides all life cycles of an IT product within a single integrated environment: development, testing, deployment, external integration, management, updating, etc. Providers provide a comprehensive infrastructure for literally every aspect of creating and maintaining a product, including programming, design, databases, customer support, and more.
Ease of teamwork. PaaS providers offer a wide range of tools for rapid communication and collaboration of IT teams. This model is especially convenient when working remotely, when team members are in different geographic locations and time zones. Equally important here is the option to synchronize data and changes made.
The current situation in the field of PaaS services and popular providers
The first public PaaS platforms were launched back in the mid-2000s. In 2006, the Amazon Elastic Compute Cloud service began work, and then it was competed with Google App Engine and Heroku. Today, there are more than 350 companies in the global PaaS market offering over 500 different cloud platforms. Experts predict the rapid growth of this industry – according to their estimates, in 2021 it will grow by more than 30% and reach $34 billion by the end of the year.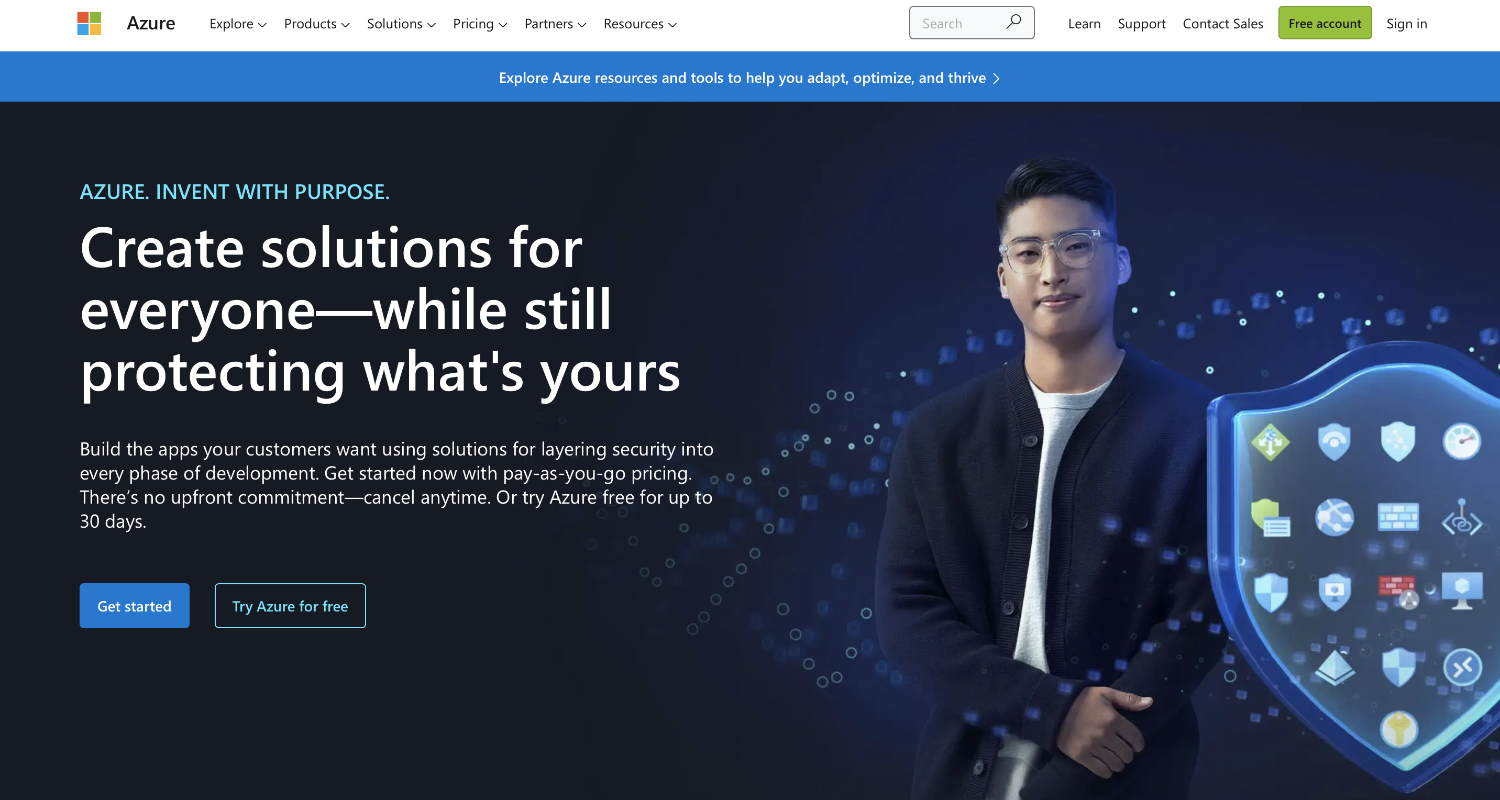 PaaS solutions from large international IT corporations are now considered the most common, which are easily scalable and provide the necessary functionality for businesses of any level and specialization. These include products from Azure, Oracle (data management software), Amazon Web Services (AWS Elastic), Jelastic, Heroku, as well as Red Hat OpenShift and IBM Bluemix.
Conclusion. PaaS - platform as a service
PaaS is a type of service in which the provider provides customers with its technical and software infrastructure for the development, support and management of IT products. Modern PaaS platforms help optimize costs, easily change and scale the product, and share data.
Connect applications without developers in 5 minutes!
They offer a single integrated environment for team work on a product and allow customers to take ready-made software elements, rather than creating and implementing them from scratch. PaaS solutions are optimally suited for the development and maintenance of IT products of any scale and direction: in the field of software development, analytics and business management, security systems, communications, databases, etc.
***
Would you like your employees to receive real-time data on new Facebook leads, and automatically send a welcome email or SMS to users who have responded to your social media ad? All this and more can be implemented using the SaveMyLeads system. Connect the necessary services to your Facebook advertising account and automate data transfer and routine work. Let your employees focus on what really matters, rather than wasting time manually transferring data or sending out template emails.