The number of instant messengers users is increasing day by day. The most popular among them is Facebook Messenger. Its marketing capabilities will be discussed further.
Today, the question of finding new platforms for interaction with the audience has become acute for marketers. This is due to the fact that the old tools for marketing campaigns, such as banner ads and email newsletters, have significantly decreased in their effectiveness. If we talk about banner advertising, then people are so used to it that they stopped noticing it. And in the situation with mailing lists, the level of openness of letters fell, not to mention the links within. According to a study by Campaign Monitor, to date, the rate of letters opening is about 20%, and no more than 3% of users click on links.
Why messenger marketing
With such indicators, it is difficult to talk about a high level of effectiveness of marketing campaigns. Fortunately, with the same success as old tools fall into disrepair, new ones appear. One of them is messenger marketing. Since instant messengers appeared in people's lives not so long ago, they are still perceived by people as an exclusively personal space, which is why users pay attention to almost every message. Moreover, the response time to a message is on average 90 seconds, in contrast to 90 minutes for emails. In addition, the number of instant messenger users is increasing every day. The most popular among them is Facebook Messenger, which has more than 1.3 billion users. Its features and capabilities will be discussed further (what is facebook messenger marketing).
Benefits of Facebook Messenger Marketing
Facebook Messenger allows you to establish a strong relationship with customers. As mentioned earlier, users perceive messengers as a personal, safe space, and they have not yet developed an "immunity" to advertising content. Because of this, they are more open to various offers and show more interest in the messages they receive. What's more, according to surveys conducted as part of the Facebook IQ study, a large proportion of respondents noted that chatting with company representatives on Messenger increases their level of brand trust.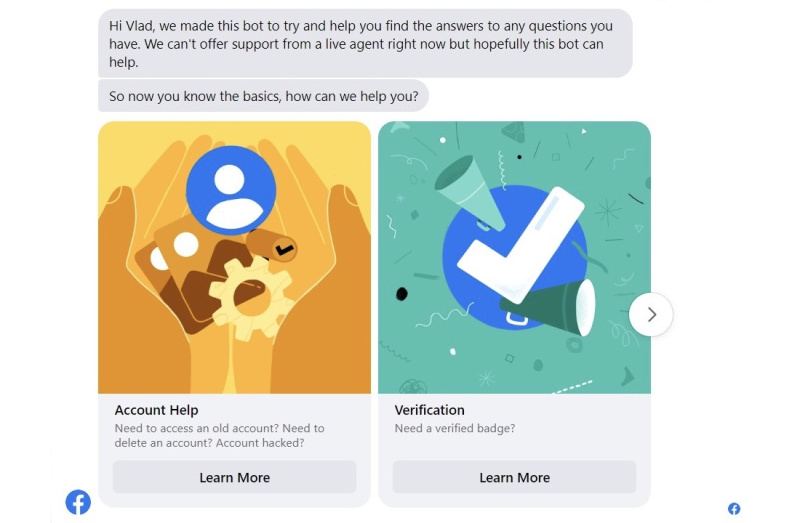 Due to the general information overload, there is a tendency among users today to purge applications, leaving only the most necessary ones. Facebook Messenger, like a marketing tool (how to do facebook messenger marketing), allows you to view all the necessary information, ask questions to the manager and make a purchase in one application, which is one of its main advantages.
Also, do not forget that Messenger is an element of the social network Facebook. This gives marketers access to a huge amount of data that helps create the most personalized content. Well, thanks to this fact, the level of user confidence also increases, since each of them can easily go to the company's Facebook page and verify its authenticity.
How to use Facebook Messenger for marketing
First of all, Messenger is a good platform for advertising. Facebook provides tools for targeting on a large number of parameters, which increases the effectiveness of campaigns. By combining these tools with a large database of social media users, marketers can create personalized ads that can increase potential customer response.
The main advantage of advertising in Messenger is that the attracted attention of the user is easily transformed into a direct interaction with the company manager without intermediate steps like going to the site, filling out a contact form and waiting for a response. This is similar to a situation where a person, walking down the street, seeing a sign, can immediately go to a store, get the necessary information and immediately buy a product. This feature allows you to respond to customers requests at the peak of their interest, which increases the likelihood of a transaction.
You can attract customers not only through ad units in Messenger. You can also place the widget on your site, or use a button in an ad on other sites, through which customers can subscribe to the Messenger mailing list, after which it will be possible to start interacting with them.
Connect Facebook Lead Ads to CRM, Email, SMS & Spreadsheets
Use SaveLeads to connect Facebook to different apps. Over 120+ ready-made integrations available now
Automate the work with leads from the Facebook advertising account
Empower with integrations and instant transfer of leads
Don't spend money on developers or integrators
Save time by automating routine tasks
Test the work of the service for
free
right now and start saving up to 30% of the time!
Try it
Facebook Messenger is also a great customer service tool. This is primarily due to the ability to quickly respond to requests. And when using and properly configuring a chatbot, you can achieve the effect of round-the-clock customer service. Additionally, integrating it with your contact center solution will get exceptional results.
Automated digital marketing service on facebook messenger
Messenger tools allow you to automate (facebook messenger marketing automation) the process of interacting with customers at all stages: from responding to advertising to buying a product. This allows you to increase the number of sales, while without losing the quality of customer service. First of all, this is all possible through the use of multifunctional chatbots (facebook messenger chatbot marketing).
Depending on the specified parameters, the chatbot can simply answer frequently asked questions from customers, simplify the purchase of tickets, offer to get acquainted with the list of company services, and so on.
How does Facebook Messenger marketing work?
For example, the official Facebook bot helps users solve account and security issues, understand how the main functions of the social network work, and also receives complaints about problems, inappropriate content, and users who break the rules.
And the NBA chatbot shows the latest news, tournament results, videos and other information that may be of interest to fans.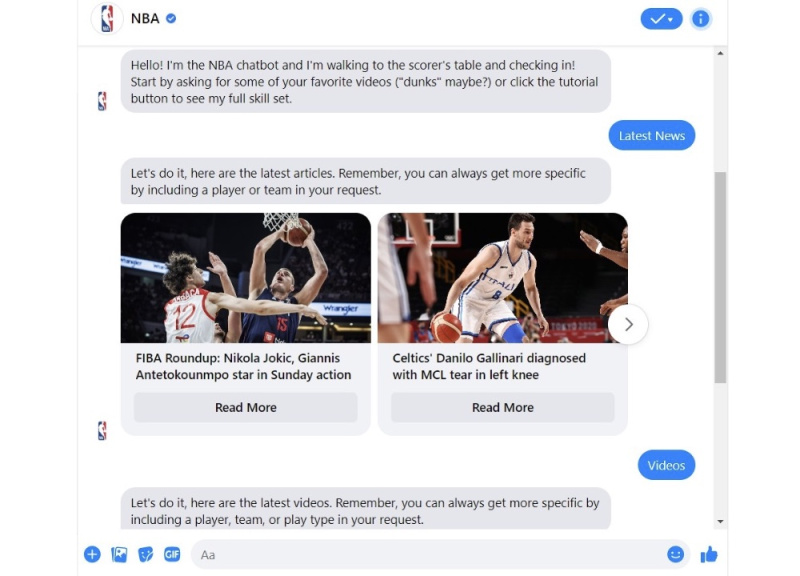 Chatbots are also often used by different cafes and restaurants. For example, the KFC network bot allows you to view the menu, place an order and deliver in a few minutes.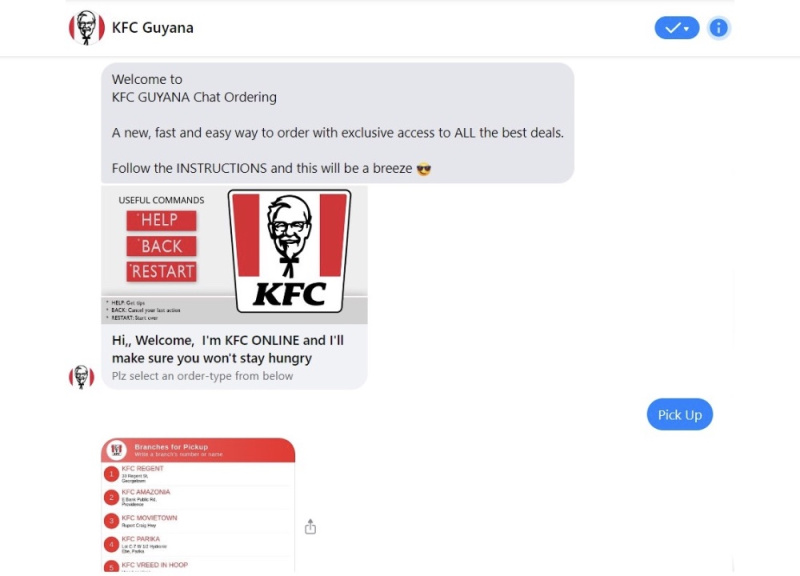 As you can see, Facebook Messenger chatbots are not limited to a few functions and can be used in a variety of ways. Their use helps to simultaneously satisfy the needs of a large number of people, which has a positive effect on customer loyalty to the brand.

In addition to responding to requests, Messenger chatbots also collect data about customers who have contacted you in the past and can be used to create personalized campaigns. Also, bots can not only respond to customers, but also make mailings. These can be promotional campaigns, newsletters, as well as various notifications and reminders, such as the order number, the time of the event, and so on.
How to create a chatbot for Facebook Messenger
Before moving on to the technical part of creating a chatbot, you need to define clear tasks that it will have to solve. This is necessary in order to avoid situations where the bot will annoy customers more than help interact with them. After defining the tasks, you need to write a script for each of them. The number of scenario chains and messages in them can be unlimited, which allows you to make the bot as detailed as possible.
Summing up. Facebook Messenger for marketing
Unfortunately, Facebook does not have the tools to create full-fledged chatbots. Therefore, if you decide to create a bot yourself, there are third-party builders such as ManyChat, Chatfuel, and Botmother. As a rule, such services allow you to create bots without using code, and have a convenient and understandable interface. A competent Facebook Messenger marketing strategy will allow you to take customer relationships to a new level.
***
Would you like your employees to receive real-time data on new Facebook leads, and automatically send a welcome email or SMS to users who have responded to your social media ad? All this and more can be implemented using the SaveMyLeads system. Connect the necessary services to your Facebook advertising account and automate data transfer and routine work. Let your employees focus on what really matters, rather than wasting time manually transferring data or sending out template emails.