The main thing in lead generation is not just to drive traffic to the site but to convince users to leave their contact information. Only then you'll be able to communicate and nurture leads through conversion funnels. Lead generation tools will help you cope with this task. But how to choose the most effective solution in an oversaturated market?
***
This article will help you find the right service for your business.
Collecting Contacts from Site
Lead capture forms are needed so that unauthorized site visitors leave their contacts, register, and subscribe to your campaigns. They can be static or dynamic: pop-ups, quizzes, wheels of fortune, modal windows, etc. To organize the collection of contacts from the site, you can use services such as eSputnik and Optinmonster.
eSputnik
eSputnik is a customer data platform for automating omnichannel marketing communications by emails, web and mobile push, SMS, and Viber messages. The system has the following lead generation tools:
Static forms — without changing the code, you can add a form to any page of your site in which visitors can leave their contacts. You don't need a designer to tailor the form design to the website style. You can edit form appearance simply by dragging and dropping elements in the builder.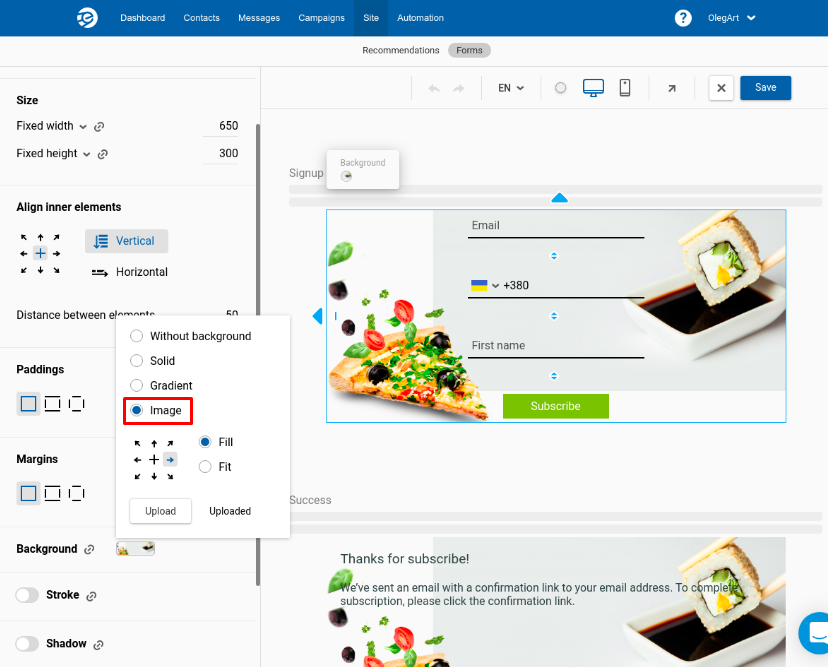 Subscription forms for sites on Wix and Tilda – thanks to ready-made integration, any contact information from the form is sent straight to eSputnik. The platform allows not only to automate communication with new leads but also to collect data on them for segmentation and personalization.
Modal windows — appear on top of the page user are viewing and block the view until visitor enter their contact information or close the window.
Collecting web push tokens – you can set up a pop-up window on your site that prompts visitors to receive browser notifications from you.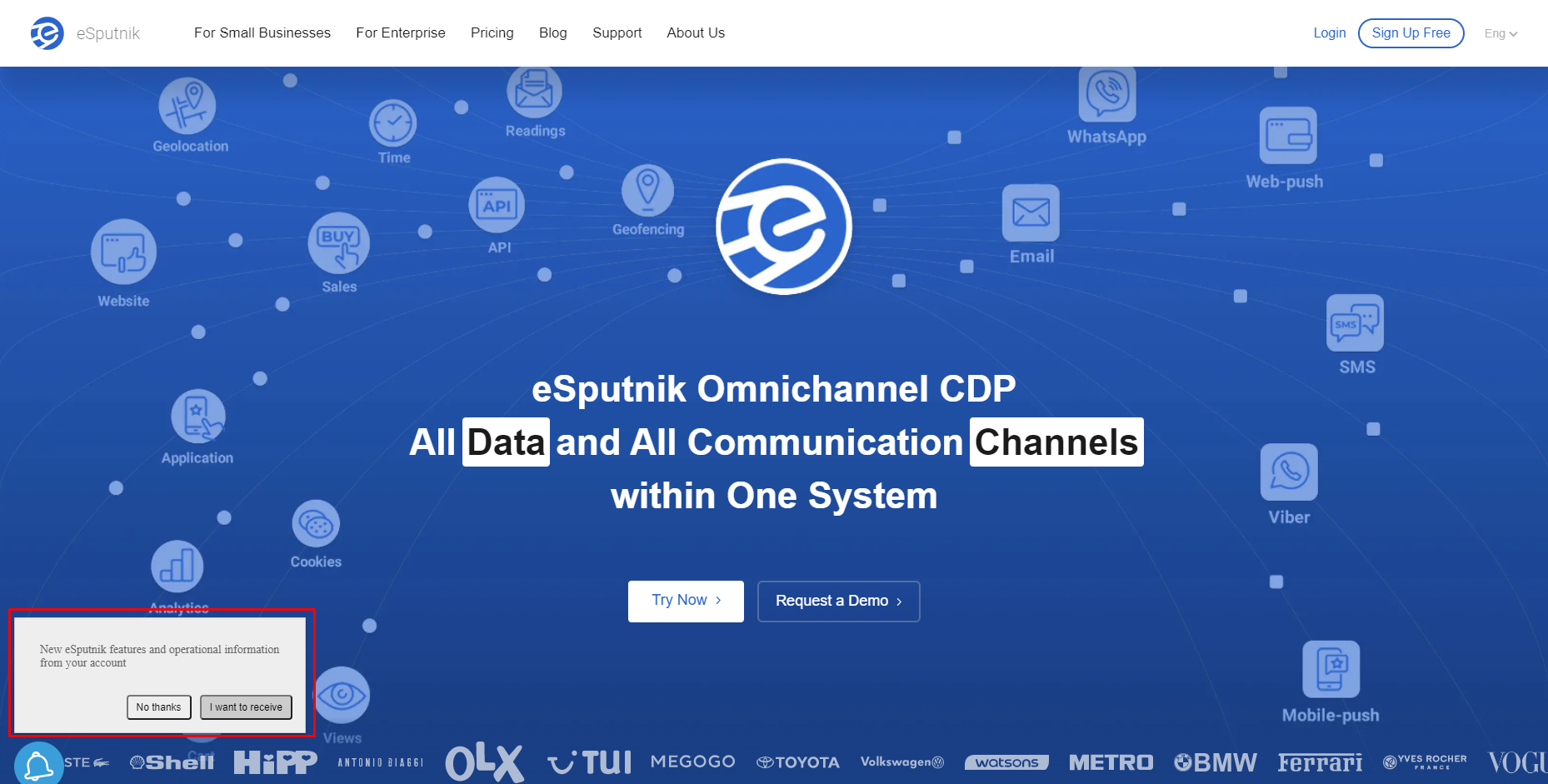 All contact data unifies in a single user profile so that you can combine multiple channels in communication strategy. For example, send an email to those who didn't click on a web push, or send an SMS to those who didn't read the email, etc.
All eSputnik forms are free.
Optinmonster
With Optinmonster, you can create capture forms such as pop-ups, wheels of fortune, and more. Here you can gamify lead generation, for example, by giving prizes for a subscription.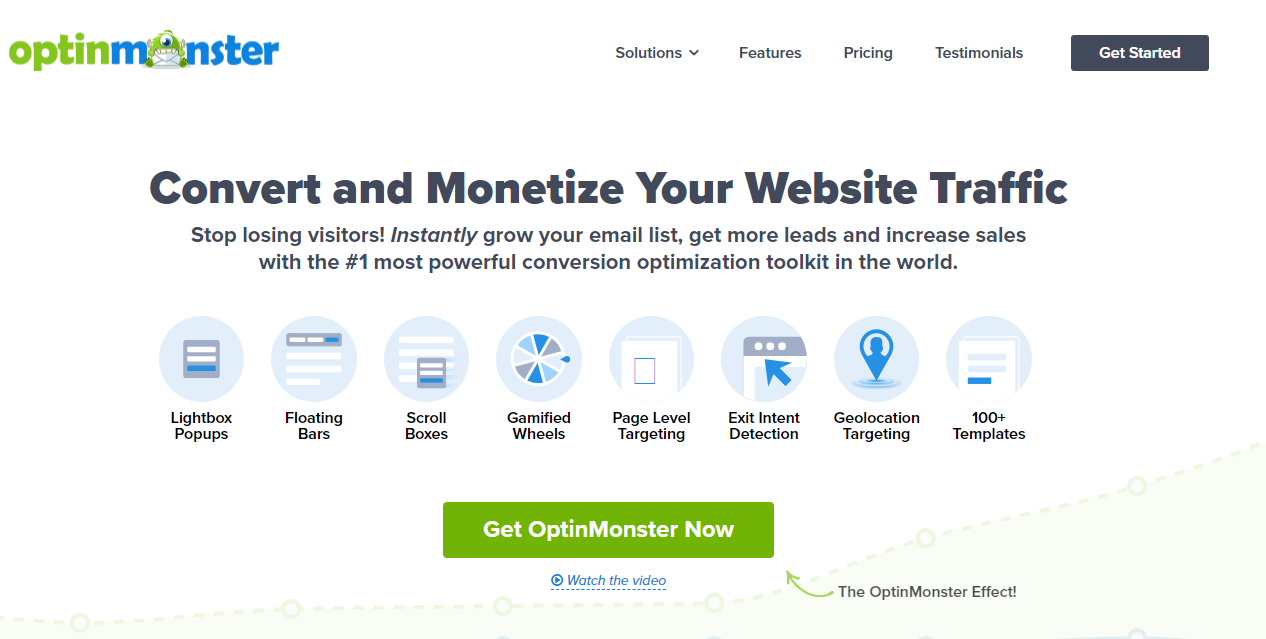 The service offers the following functionality:
Drag-and-drop editor;
Behavioral triggers for launching pop-ups;
Targeting to different segment;
Built-in lead verification filters;
Conversion analytics tool & A/B testing.
Prices for Optinmonster services start at $9/month if billed annually. The cost depends on the chosen features, number of sites and pageviews.
Services for Finding New Contacts
It's not necessary to wait for potential customers to come to you. Using special tools, you can find them on the web and offer your products or services.
Hunter
Hunter allows you to find emails by contacts' names or by the domains of the organizations in which they work. Also, the service can find the position, phone number, and social media profile. The data are collected from public sources and displayed in the search results of the service.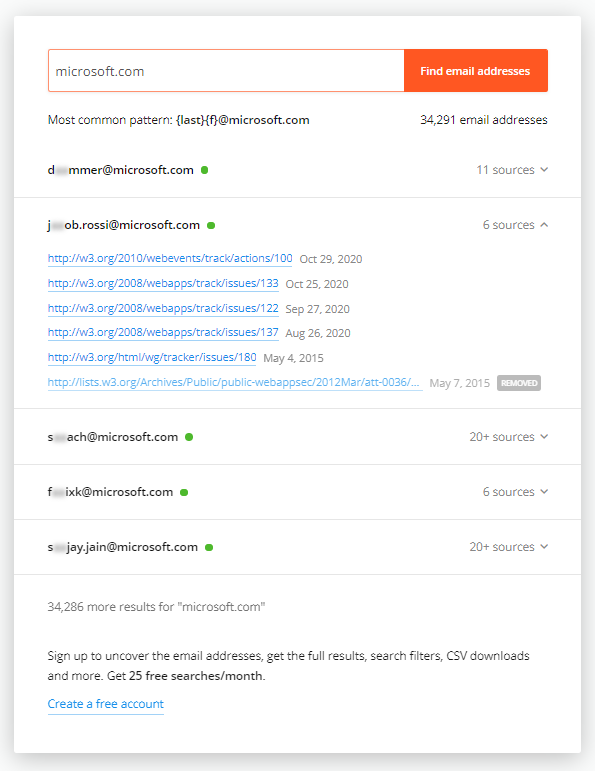 You can use Hunter as a Chrome extension to get additional features, such as obtaining the author's contacts when reading an article.
The service provides 25 free requests. Paid plans start at $34/month if billed yearly.
LeadGibbon
LeadGibbon searches for email addresses in its Lead Database and can also be used as an extension to find leads on LinkedIn or LinkedIn Sales Navigator.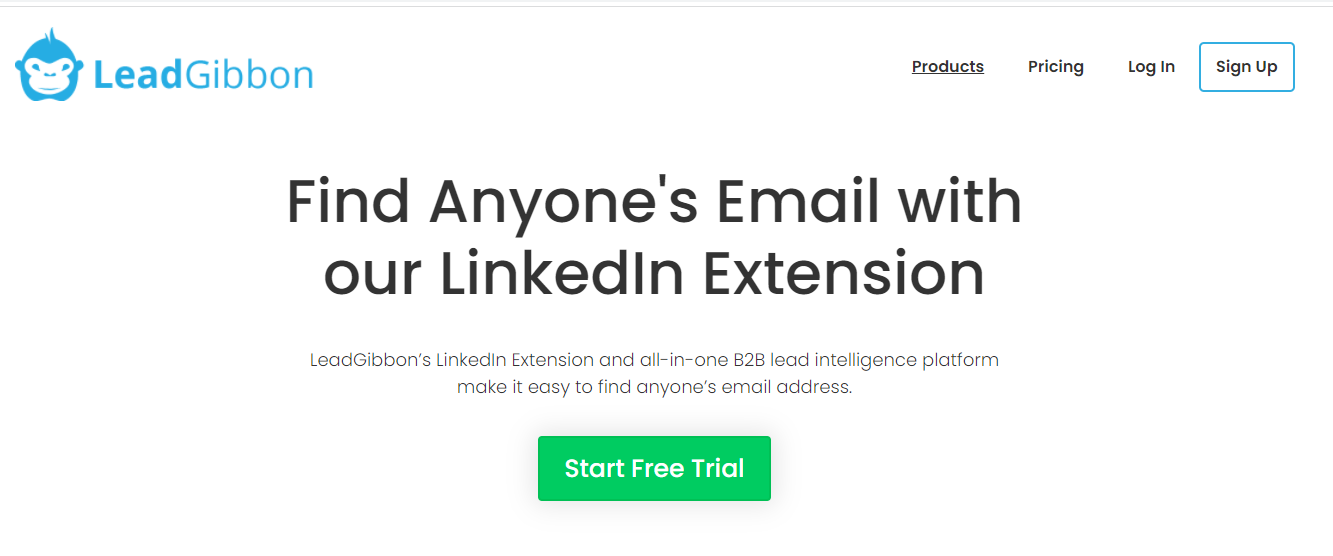 One-click LinkedIn search;
Filter by location, industry, company size, job title, etc.;
Finding emails by names or company domain;
Email address verification;
Contact export to CSV or seamlessly to CRM.
You can find 5 contacts for free. The Basic plan of $49 provides 500 email addresses and 50 phone numbers per month. You only pay for verified emails.
Connect applications without developers in 5 minutes!
Bear in mind that getting cold contacts doesn't mean you can send spam. Start your communication with prospects from deep research, send personalized messages with relevant content, and end it as soon as the recipients want.
Online Chats
Online chats can be used not only to solve questions and difficulties faced by customers but also to attract leads and collect their data. Let's see the features of Intercom and JivoChat.
Intercom
With Intercom, you can communicate with users directly in your app or on a website.

To get leads, you can use the Conversational marketing feature. According to special rules for routing communication, bots will guide site visitors through the funnel and help turn them into leads and then into clients. During such communication, contact information is collected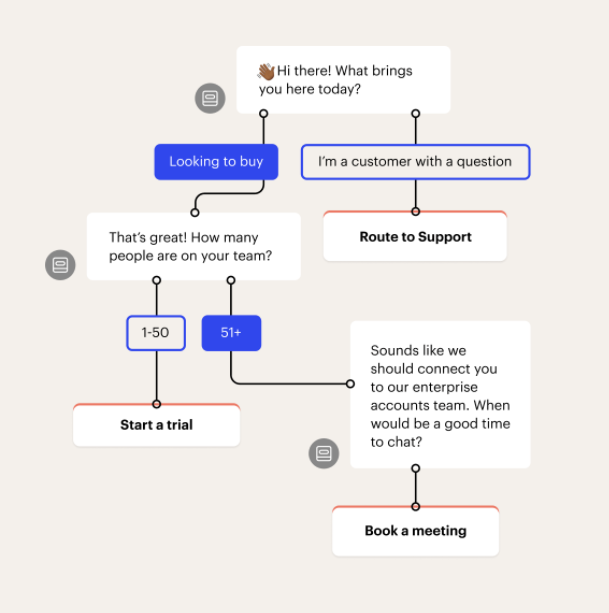 You can test the service for free, the minimum cost of a paid plan is $67/month when billed annually.
JivoChat
JivoChat is a multi-platform messenger. To communicate with clients, you can use chat, phone, email, and even social networks. Thanks to this, you can offer the user the most convenient channel for them and at the same time get their contacts on these platforms.


The Basic version of the service is free for 5 agents. The cost of the Professional version is $19/month if billed annually. You can test it for free for 14 days.
Landing page builders
Landing pages play a key role in the success of lead generation and the efficiency of collecting contact data. The quality of the landing page directly affects the desire to interact with the brand in the future.
Using special builders, you can easily create a converting landing page. They provide convenient tools that will come in handy: ready-made templates, a drag-and-drop editor, integrations with ESPs.
Unbounce
Unbounce is a popular landing page builder. You can effortlessly design a landing page by dragging and dropping elements in the editor. Unbounce's users also have a wide range of responsive templates to choose from. Moreover, the platform enables to improve your page speed with AMP. For capturing leads, set targeting and place a popup or a sticky bar on the landing.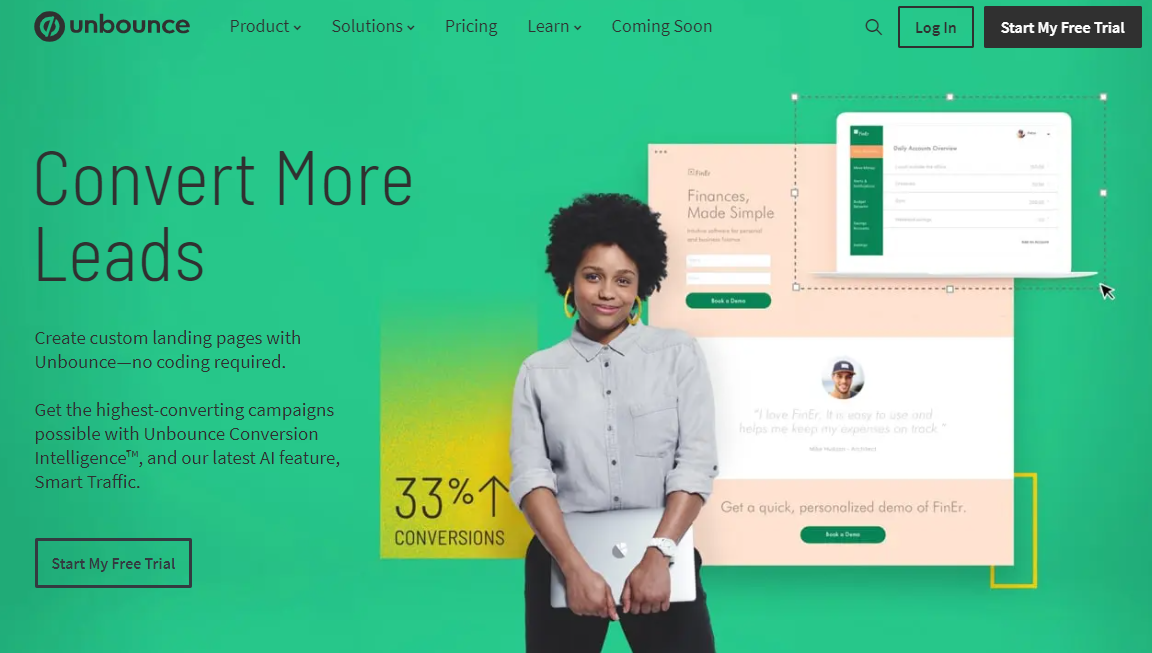 The service offers a 14-day free trial, prices for paid plans start at $81/month if billed yearly.
Instapage
Instapage is another popular landing builder, in which you can find a drag-and-drop editor and ready-made templates. There is also a free library with images and videos. You can speed up your landing page creation even further by editing it with your team in real time. Among the advantages of Instapage is easy integration with many ESPs, so you can immediately interact with the contacts you receive.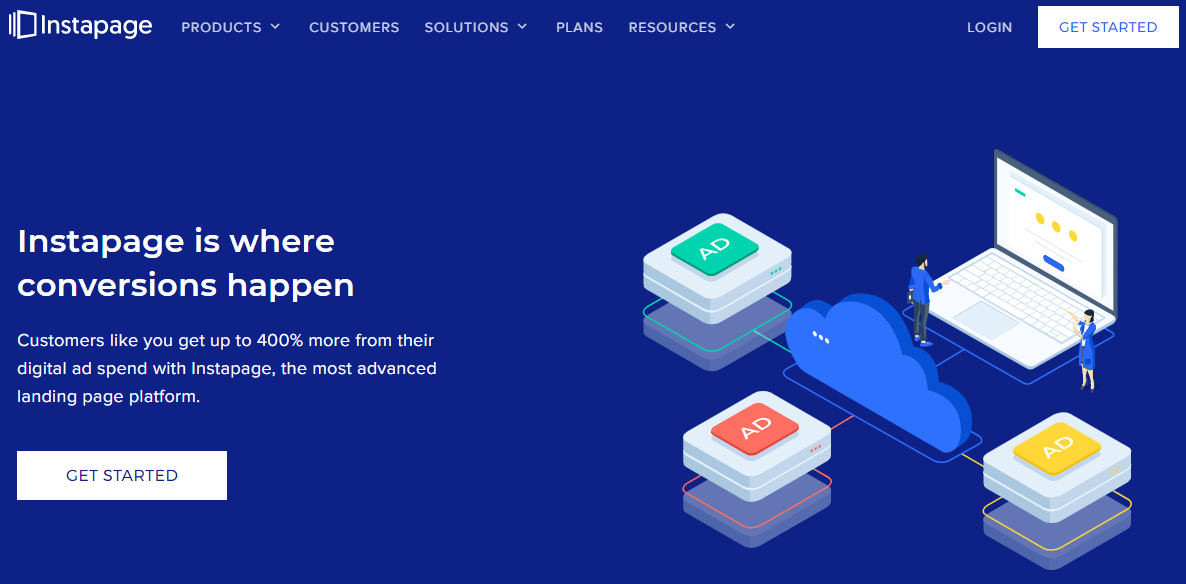 The service offers a free version for 14 days, paid plans start at $199/month if paid annualy.
Beaconstac
Using QR code generators is a great way to drive leads from print materials to digital conversion points.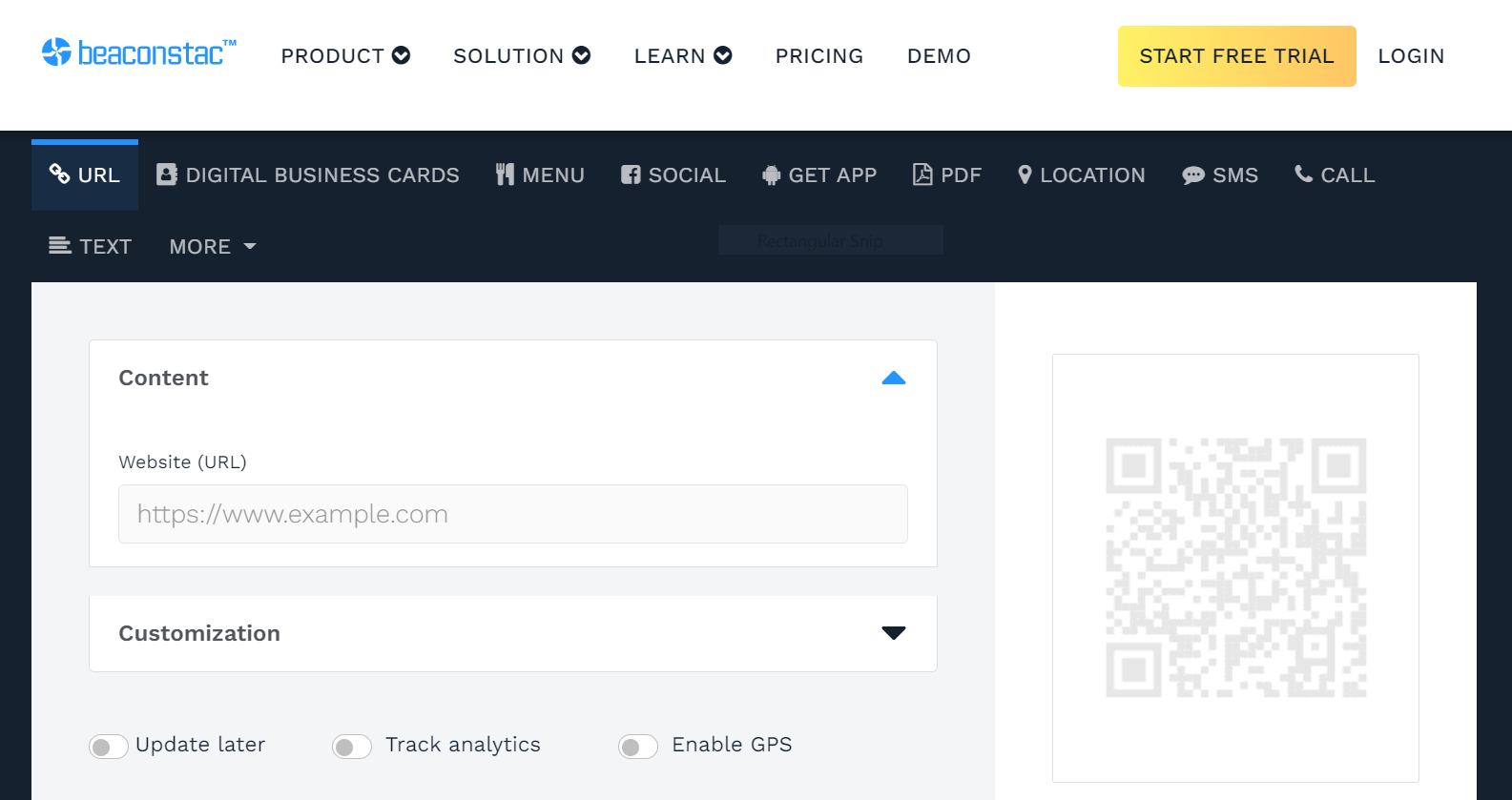 When a user scans your QR Code, you can instantly provide them with information and take them to a relevant web location. You might use QR Codes to generate prospects and redirect users to:
Special offers, promotions, or coupons
Contact forms
Service Inquiries
Email lists and newsletter signups
Registration
VideosInformation requests
Whitepaper downloads
You can also generate targeted lead capture forms on your website and track them back to individual QR Codes for reporting.
To wrap-up
For steady business development, it's necessary to set up effective lead generation. But it's equally important to properly nurture leads through conversion funnels and turn them into regular customers. Successful lead management is, first of all, competent communication: timely, relevant, and personalized. Such communication is impossible without rich contact data. You need to apply more channels, track the behavior and all changes throughout their lifecycle.