Pinterest is a hybrid of a social network and a search engine, where you not only can, but even need to look for potential customers. Companies and brands get here a unique opportunity to promote through visual search. In our article, you will learn how to use Pinterest for selling and promoting.
Why you should promote on Pinterest
At the end of 2021, Pinterest became the 14th most visited social network with a monthly figure of about 460 million active users. The coverage of the target audience by advertising here is no less large - over 200 million people. In addition, you can build it up completely free of charge: everything happens quite naturally, due to the constant development of the social network.
How good is selling on Pinterest? The best answer to this question will be the statistics obtained by the Omnicore Agency as a result of a study of the behavior of US residents on this social network:
87% of users purchased a product they first heard about on Pinterest
93% of visitors look here to plan their shopping;

64% of those who have an account on this network consider it a platform where it is convenient to find ideas for inspiration, as well as products and services that inspire confidence.

Some still erroneously believe that Pinterest is a trite "picture album" that you can flip through only for entertainment and to pass the time. They simply do not yet know that representatives of serious business communicate with their clients in this "album": insurance and financial companies, automotive industry enterprises (for example, the well-known Honda and Toyota), IT companies, travel agencies, and so on. If your business has expanded outside the country and you are looking to successfully enter the English-speaking market, consider Pinterest promotion.
Each pin is indexed by search engines;
The lifespan of a pin is quite long (pins that were created even 4-5 years ago can get into the user's feed);

The audience of this social network is prepared for conversion;

Lower level of competition compared to other social networks;

Pinterest is a good secondary traffic channel for the main site.

Who can promote on Pinterest
Pinterest promotion ideas are suitable for anyone who is ready to gracefully present their products to users in a visual format. In this social network, you can quite successfully promote even, it would seem, such a difficult and highly competitive business as the services of stylists and makeup artists, furniture manufacturing. This goes to show that on Pinterest, even the unthinkable can become reality if you put in the effort and get creative.
The most popular niches on this platform are:
construction of houses (mansions, modern housing, modular buildings);
renovation of premises (especially finishing work and layout correction) and interior design;

landscaping (decor of summer cottages, household plots and garden plots);

tourism (organization of tours, cruises and trips abroad and within the country);

shoes and clothes (trends and collections);

handmade (accessories, jewelry, souvenirs, interior decor, handmade furniture);

gifts (ideas and design);

catering and cooking (decorating and serving dishes, culinary life hacks);

flowers (floristic salons, flower shops).

The answer to the question, what Pinterest promotion should I run, lies, first of all, in the specifics of your business. If you're in the shoes or clothing business, look for beautiful, interesting designs and trendy collections. If you have a flower shop, make pins about decorating home gardens with flowers and creating original compositions for flower beds. If you make handmade jewelry, present your creativity and share photos of the product from the Internet that inspire you.
Can writers do it too?
Unbelievable, but true: even the authors of literary works can advance in this social network. How to do a book promotion on Pinterest? The platform makes it possible to accompany pins with links to the author's personal contacts and even to specific books that he sells through online bookstores. In this case, Pinterest is good to use as a simple, convenient and extremely sticky method of free advertising of your literary creations to a huge audience.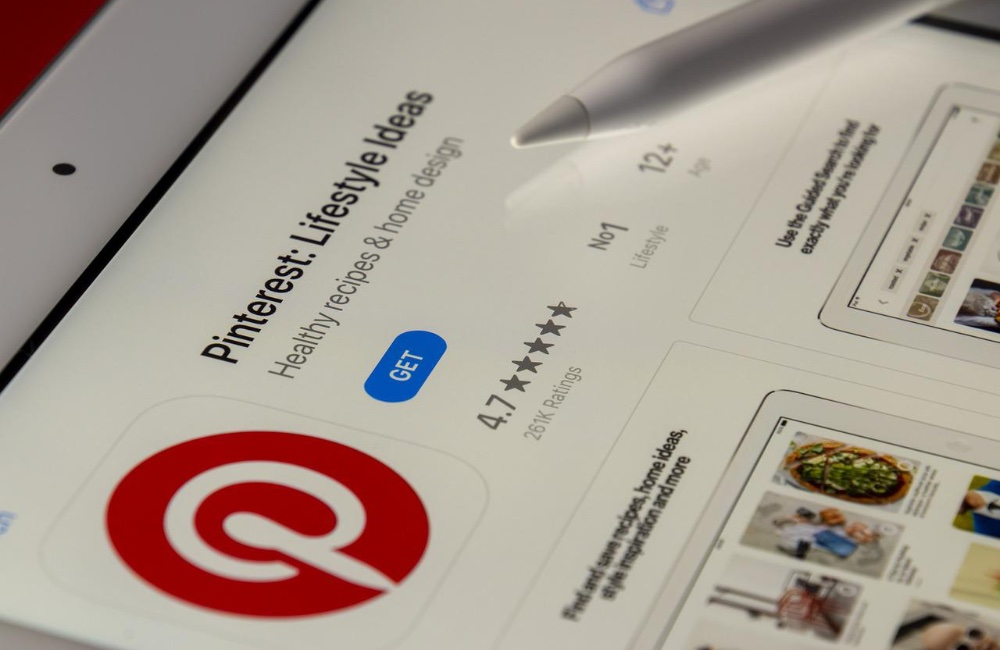 If you decide to use this social network to promote your books, keep in mind that photographs of book covers alone will not particularly attract the attention of users. It is advisable to make pins with interesting illustrations for books. For example, if you have a romantic historical prose, you can create boards dedicated to the interiors of medieval castles, the landscapes described in the book, or the outfits of the characters.
Promotion on Pinterest: a sequence of actions
The main stages of the process of promoting a product or service on Pinterest:
Integration of the registered profile with other social networks where you have accounts.

Determination of a clear goal of the content strategy (in our case, sales).

Scheduling (content plan) and strict adherence to it. Posting regularly is very important.

Creating sales pins.

Use of keywords and tags. Do not forget that Pinterest is a search engine that can put your content at the top of the Google search results. High-quality photos and thoughtful optimization will significantly increase the chances that your brand will catch the eye of the target audience.

Establishing contact with the target audience. If a user subscribed to your page, made a repin or wrote a comment, you will receive a notification about these actions. To form a connection with potential customers, it is recommended to give feedback in the form of messages or save their pins for yourself.

The study of statistics. Pay attention to which boards users like the most and which pins get repinned the most.
Adding a Pin It button to the main site. In the process of exploring the content on your site, visitors will be able to immediately take the Pins they like to their boards.

Promotion Tools
With the sequence of actions, everything is clear. But how do you get Pinterest users to watch your Pins? Among the most effective tools for engagement and promotion are:
design of pins and boards;
tags and keywords;

pin mixing;

posting regularity.

Let's consider them in more detail.
Selling Pin
Pinterest is such a secluded corner of the Internet where the user goes in search of inspiration and creates a moodboard for himself, saving the pictures he likes on a certain topic. For example, you can collect wedding dress ideas, baby room decor options, or stollen recipes.
On Pinterest how to make a selling pin? First of all, such an image should be noticeable, aesthetically attractive and interesting in order to stand out from competitors' photos. Sounds too abstract? Indeed, it is better to see once than to read a hundred times. To understand what a selling pin looks like, search this social network for your keywords and pay attention to what type of pictures there are a lot and which of them immediately catch the eye. For example, if we look at pins with shoes, the first thing that will catch your eye is not banal photos of sneakers or shoes neatly standing on the floor, but compositions with accessories and all sorts of little things that complement the image.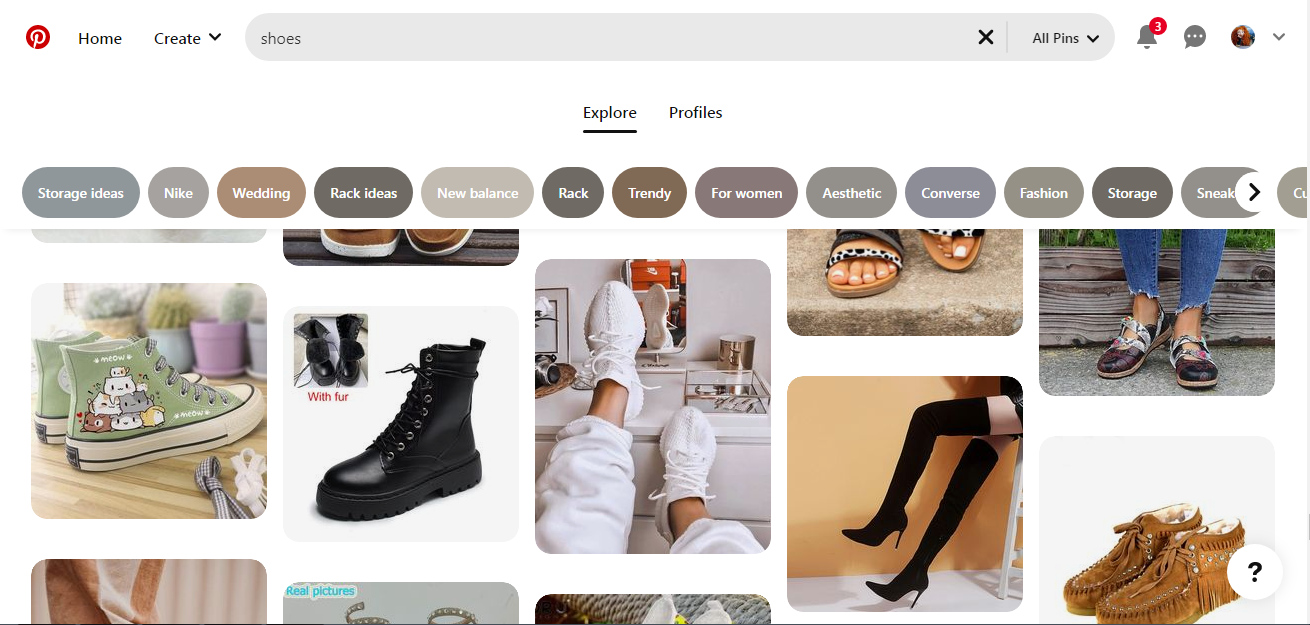 Detailed Pins
Detailed pins are pins, information about which (for example, cost, list of ingredients, author) is automatically pulled from your main site. They are usually divided into 4 thematic categories:
Pins-products. Contains information about the cost of the product and its description.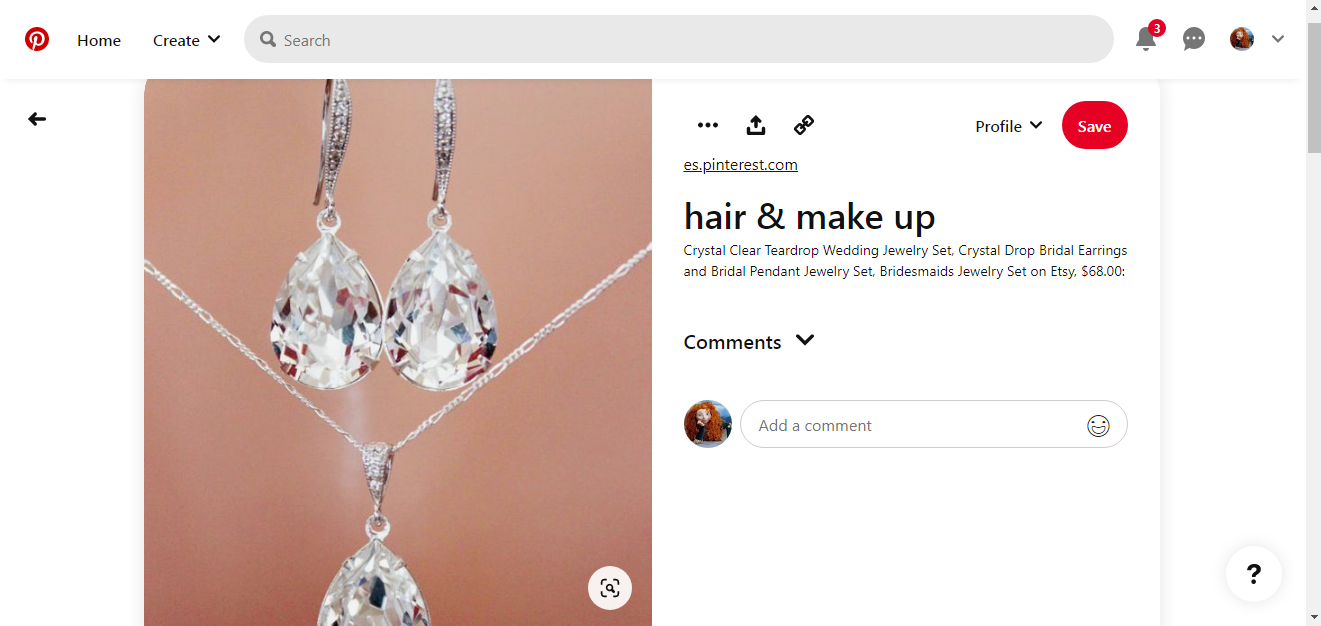 Pin recipes. Supplemented with a list of ingredients, indication of the time required for preparation, and output (number of servings).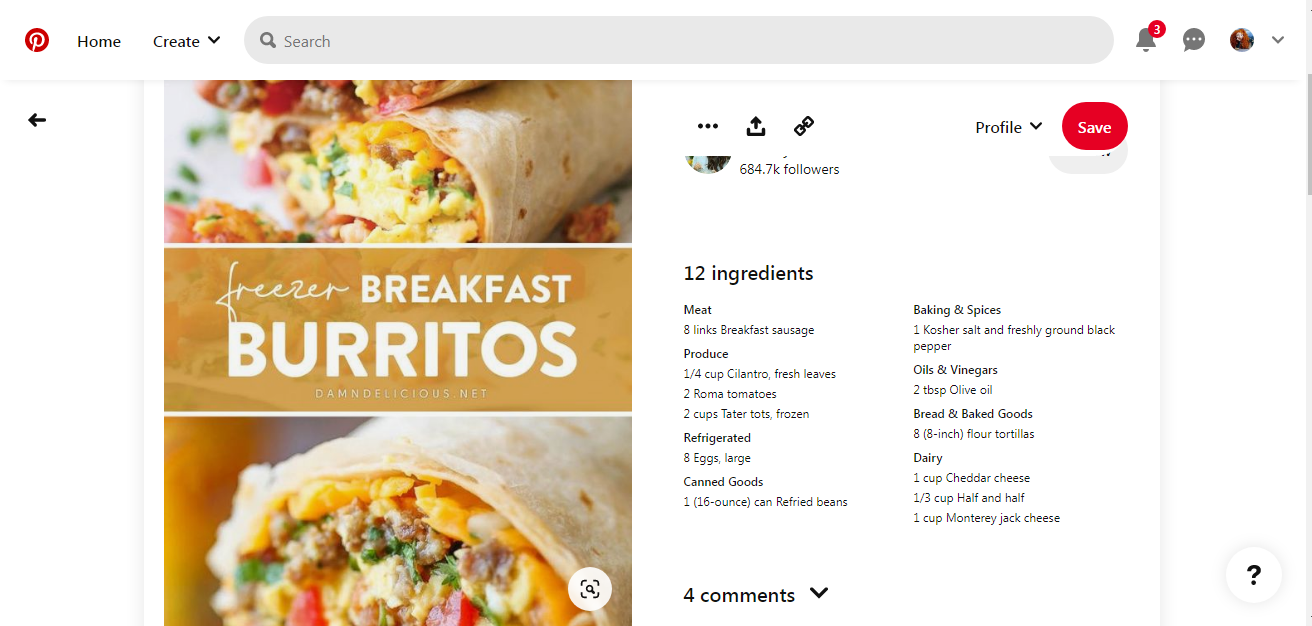 Article Pins or Book Pins. They contain information about the author, title and summary.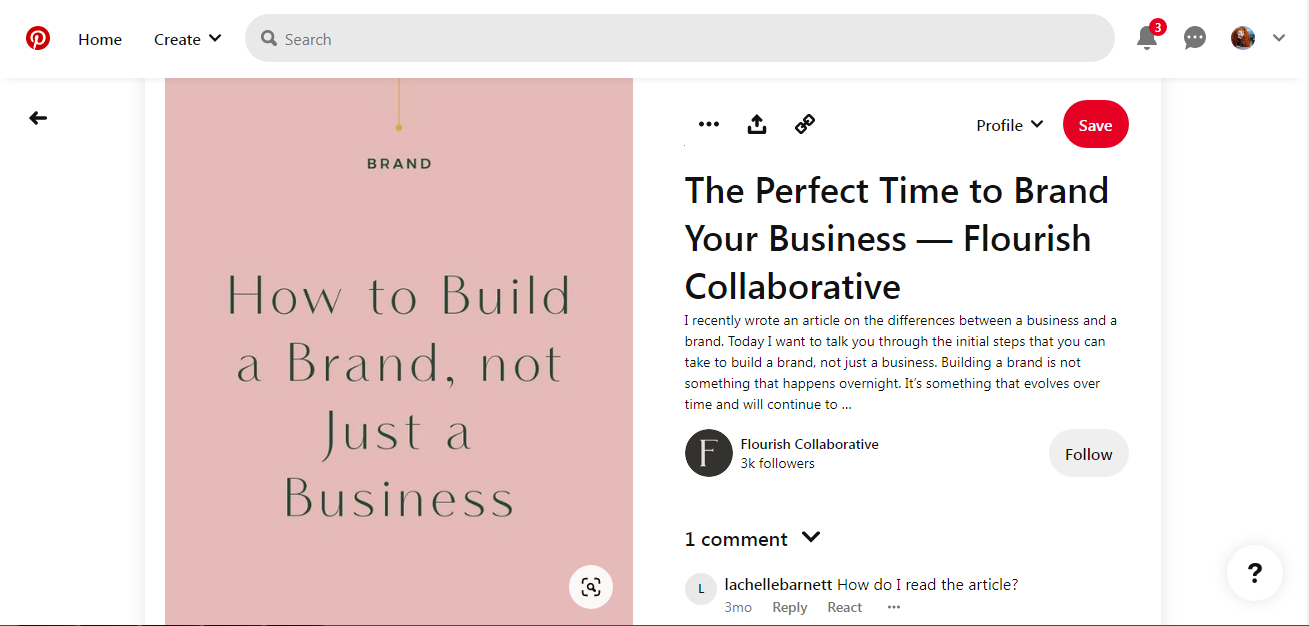 Application Pins. Convenient in that the user gets the opportunity to download the application immediately from the pin itself, by pressing just one button. The data in this case is taken from the metadata of your website.
Text design
Pinterest is more of a search engine than a classic social network, so if you want to attract potential customers to your product, take the time to choose the most appropriate words for writing a description. Here it is important not only to write an original, interesting text, but to make a clear and understandable description of the profile and pins, put down the best tags, and choose a beautiful catchy name for the page. By the way, the behavior of the visitor (clicking on the pin, saving the pin, following the link) and, accordingly, the result of the promotion depends on the latter.
Connect applications without developers in 5 minutes!
When compiling a profile description, it is imperative to take into account the keywords that potential buyers will search for you for. Pay special attention to this moment. The same rule applies to descriptions of boards and categories. Well-chosen keywords are the key to the correct indexing of your content by the social network system.
Visual design
A user who likes your Pins is likely to be interested in your profile, wanting to know more about you. A visitor going to your page is your chance to get promoted. Don't miss it. To hook a potential client, present him with everything that is most important and fresh. Strive to create the best first impression. How to do it? Tell the visitor about a seasonal sale or a profitable promotion, present a list of the main services, show the pins with the highest traffic.
Let's illustrate with an example. Check out the Pinterest page for the Warby Parker eyewear brand. Atmospheric photographs of models with books in their hands immediately catch the eye. After looking at such pictures, the user will be inspired by the images and visual story that the brand tells through photos. It is likely that at the same time he will have a desire to purchase new glasses, and he will go to the company's website or look into the official offline store for them. If he were looking at ordinary photos of glasses in a shop window or on a model just posing for a photographer, he would hardly have such a desire. This is how selling on Pinterest works.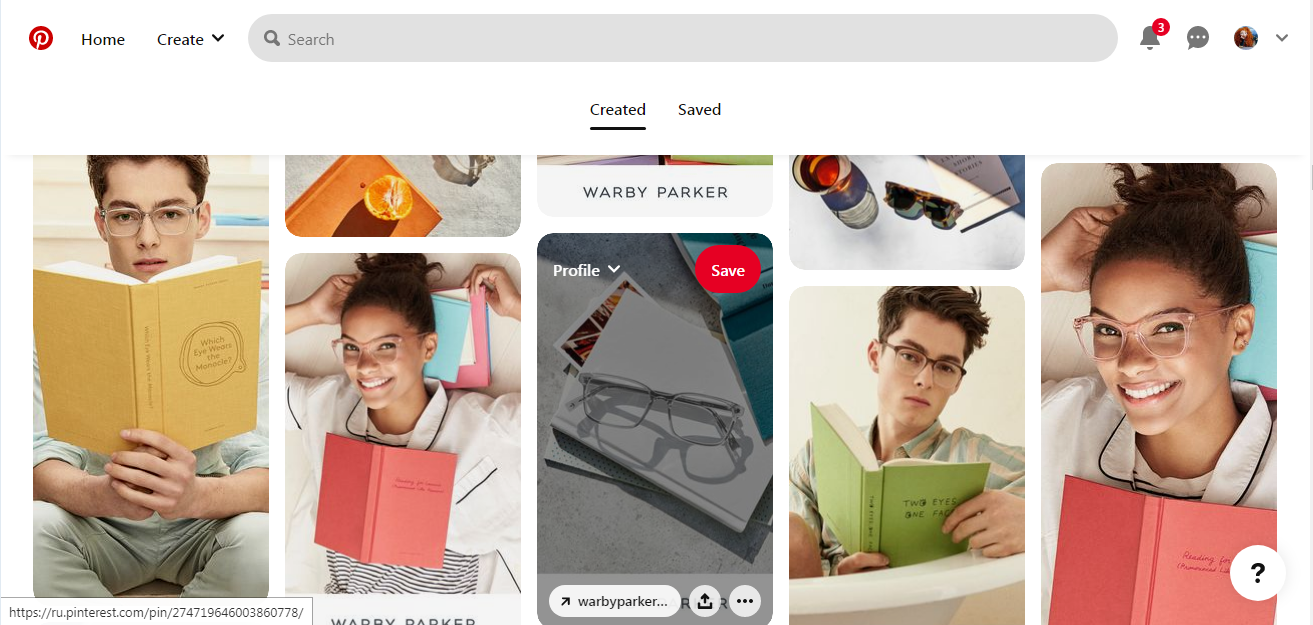 Hashtags
When using Pinterest to promote your business, don't forget to use hashtags. These are a kind of beacons - according to them, the target audience will search for you, among which your potential buyers may be. The maximum allowable quantity is 20 pieces.
An important point: hashtags are placed exclusively after the description of the pin, and not directly in the text itself. Otherwise, the search engine will become much worse at tracking them, and you will not get the expected promotion results.
Let's illustrate with a live example from Pinterest how to make a selling. Whole Foods Market posted a recipe for matcha muffins on its page and provided it with the hashtag #matcha. Thus, users are more likely to stumble upon this recipe while searching for pictures of matcha tea or any recipes that contain this ingredient.
Keywords
In addition to hashtags, keywords are heavily used on Pinterest. They appear as hints when the user enters a query into the search box. After the query is fully entered, a horizontal line becomes visible containing the most frequent keys associated with it. The higher the popularity of the request in the social network, the more keywords associated with it can be seen in this line.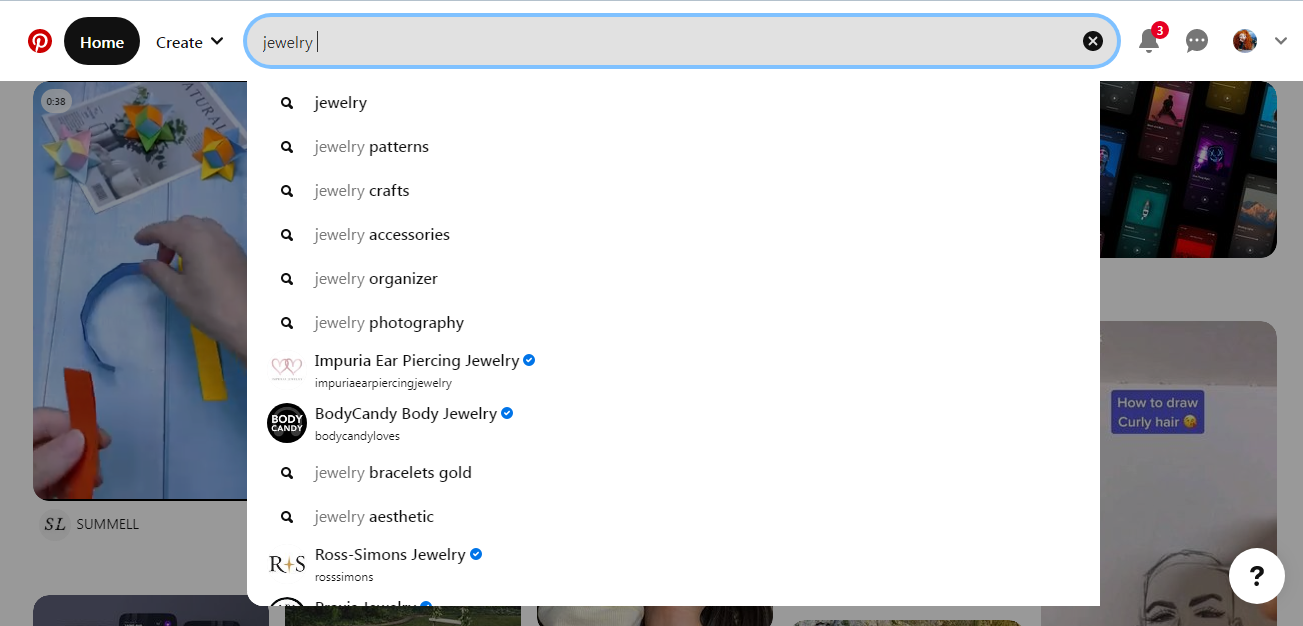 What to do after finding out the most frequent keywords? At a minimum, name the board where you plan to post your pins as the very first among them. The remaining keys are recommended to be placed in the description of the board. As a maximum, name the pin as the main key, and disperse the secondary ones according to its description. And do the same with every pin. The description should be built in accordance with the principles of SEO. You can't do it just by listing keywords separated by commas. It should be represented by competent readable sentences with keys organically woven into them.
Mixing pinov
Keeping Pinterest active doesn't mean you have to stamp out a few new Pins every day. Working at such a pace, you will quickly burn out and, most likely, abandon the idea of promoting on this social network. To prevent this from happening, sometimes dilute your own author's pins with other people's pictures. The main thing is that they should fit the topic. For example, if you're promoting an interior design business, don't borrow recipe pins. But pins about handmade, with which you can decorate the interior, will look very appropriate.
Posting frequency
Between regularity and quantity on Pinterest, you should always choose the former. It's better to post 3 pictures a day than to post 21 photos at once a week. Consider how many Pins it is realistic for you to post each day. Don't set the bar high for yourself. It is better to raise it gradually than from the start to make inadequate demands on yourself, chronically fail to fulfill them and be constantly disappointed. Try to stick to the selected amount. The more stable the regularity of your posting, the higher the chance that the Pinterest system will notice you and start showing you to other users more actively.
Pin It Button
If you have a business account created on Pinterest, you will be able to 'pin it' on your main site in the form of a small red tag with the Pinterest logo. It is needed so that the user can drag any picture or photo from your site to his board in one click.
Active Pinteresters use this button with pleasure and constantly share pictures and links from third-party sites. By posting it on your site, you make it easier for them and increase the chances that they will start to distribute your content on their boards. In addition, the "Pin It" button has a positive effect on the number of impressions of the Pin in the recommendations of other users of the social network.
How to cancel a Pinterest promotion? If this method of promotion turns out to be ineffective in your particular case, you can simply remove the Pin It button from your site.
Pinterest promotion cost
The cost of promotion on Pinterest is primarily affected by the purpose of your advertising campaign. In total, there are 4 main goals:
Growth of brand awareness;
Increase in engagement rates;

Increasing traffic to the main site;

Increase sales and conversions.

And now - the numbers. To increase brand awareness for 1000 impressions (CPM) you will need to pay 2-5 dollars. Increasing engagement rates and building traffic to your site will cost you $0.1-$1.5 per recorded interaction. The most expensive are advertising campaigns based on conversions. Their cost floats in the range of 6-10 dollars.
Summing up
Pinterest is most often used as an additional channel to promote an existing brand that deals with an online product intended for the domestic market, or physical goods for the Western consumer. The first results here do not appear instantly, so you have to be patient. Usually, to evaluate the feasibility of free promotion on this social network, you have to experiment with the platform for about 3 months, spending 10-16 hours of personal time every month.
***
What do you do with the data you get from Facebook lead forms? Do you send them to the manager, add them to mailing services, transfer them to the CRM system, use them to implement feedback? Automate all of these processes with the SaveMyLeads online connector. Create integrations so that new Facebook leads are automatically transferred to instant messengers, mailing services, task managers and other tools. Save yourself and your company's employees from routine work.