We invite readers to recall some proven ways of how to attract clients with freebies.
"Free" in marketing has been discussed, praised and criticized thousands of times by a large army of experts. However, the looming global crisis makes us think about them again. Because there is less money. The client is increasingly thinking about what to spend money on, and what can be done without wasting them. Therefore, marketers have to think about how to attract clients to their business in this situation.
Remember test drives
Trial use is such a hackneyed technique that even recalling it is somehow embarrassing. However, it works. The main thing is to choose the type of test drive for your situation. Let's remember how you can bring the concept of a test drive to life.
Rent of goods for the test. In the case of consumer goods, nothing needs to be explained. Everything as usual. Food products and drinks are put up for tasting, cosmetics – you offer to apply on the skin, wash, etc. Small gadgets – let them use it (at least hold it in your hands, poke your finger into the display). However, things are not so simple with items of more durable use. Furniture design must be evaluated in the interior of the home. No visualization on a computer will help with this. The bike would be nice to use for a while. But not three or four days. What are the best bonus incentives for clients? In the cases described, a free lease for a longer period would be a good way out. It can be successful in trading the same bicycles, unicycles or electric scooters. Or power tools. Of course, such a lease must be legally formalized and secured with a pledge.
Free first step towards purchase. A banal example of this approach is a visit by a specialist in the installation of plastic windows or free diagnostics of large household appliances. Another example is free translation or editing of a couple of pages in a multi-page document. In short, if you need to convince the client to use the service, then decompose it into stages and evaluate which of them can be offered without payment. In my personal experience, this first step was the offer of free fiber optic cabling and broadband Internet connection in a country house. The service turned out to be of high quality and timely (everything happened at the beginning of the COVID-19 pandemic). I have been a customer of this provider for several years now. The monthly fee paid by me has long covered the company's costs for equipment, materials and the installer's salary.
Trial service. Works well for subscriber services - TV, Internet, transport services, IT services. Depending on the specific situation, the buyer can be offered either a trial period of use, or a cash deposit, or a promo code. If the service is really of high quality, then it will be difficult to refuse it.
Offer a glimpse into the future. This approach has also become widespread. How to attract big clients ? Graphic editors, augmented (AR) and virtual reality (VR) technologies, 3D modeling, 3D printing - allow you to see something that does not yet exist in reality. It can be the interior of a home, a hairstyle, a dress ... An interesting direction in this approach is landscape design. As a rule, beginners do not realize how their site will change when all the trees grow at least a couple of meters. Give them the opportunity to see the landscape in 10 years. I assure you that customers will agree to many of your suggestions. Another positive aspect of this technique is that it allows you to avoid unpleasant situations when the client does not like the work already done.
Work with recommendations
Already having customer loyalty is no reason to calm down. Remember that existing customers for a business are almost the best generator of new ones. But passively waiting for colleagues, friends and relatives of your clients to come is wrong. encourage this process. For example, reach out to loyal customers to recommend your business. Moreover, optimize and automate the process of accumulating recommendations.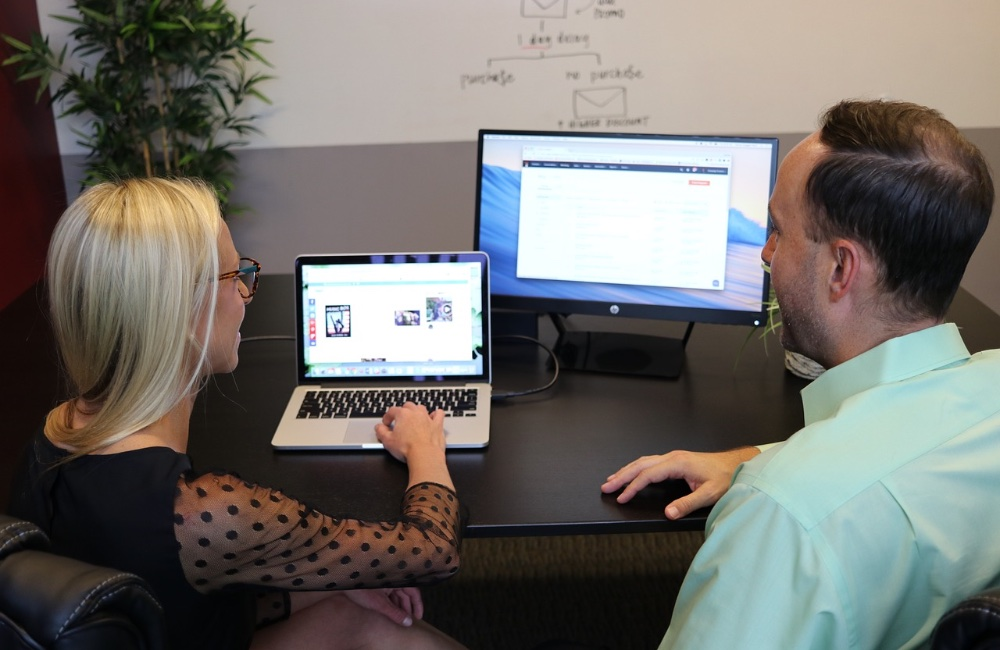 Combine your customer acquisition campaign with your sales process. Make sure customers are happy with their purchase or service through email marketing. And if everything is OK, then send a new letter to these addresses. And think – what can i offer my clients as a bonus. Social media helps you build a community and you can use a community management tool to efficiently manage and grow your social community.
Bring back former clients
Extract from the client base a list of customers who left or those who stopped cooperating with your company. Remind yourself of your existence through email, direct mail, messenger messages, and even phone calls. And offer some kind of marketing bonus for new clients for returning to your circle of clients.
Introduction to production
Every business has its own territories and processes closed from outsiders. The opportunity to visit places where you just can't get there is another kind of gratuitousness. But it is no longer material interest that works in such a situation, but human curiosity and the principle "forbidden fruit is sweet". And it can be used to attract new customers. That it works, I can confirm from my own experience.
Connect Facebook Lead Ads to CRM, Email, SMS & Spreadsheets
Use SaveLeads to connect Facebook to different apps. Over 120+ ready-made integrations available now
Automate the work with leads from the Facebook advertising account
Empower with integrations and instant transfer of leads
Don't spend money on developers or integrators
Save time by automating routine tasks
Test the work of the service for
free
right now and start saving up to 30% of the time!
Try it
I am not a marketer, but a journalist and copywriter. Therefore, many times I have been to such territories "not for everyone". So, after an excursion to the factory of one beer brand, I changed my attitude towards it. The good level of production and the enthusiasm of the staff aroused sympathy and respect. By the way, for many years this brewery has been inviting those who wish to visit it on weekend tours.
Something similar in my relationship with brands happened after I got acquainted with dairy work and when I was given an opportunity to look into the inner life of a well-known retailer.
Another well-known example of this approach is winery tours.
Therefore, if your company is busy with production, then think about how to organize walks around production that are interesting for potential customers. Of course, the trick will work if you really have something to show and talk about.
Taxi at someone else's expense
Despite the fact that the pandemic has taught us how to solve many tasks remotely, in a number of situations, the client needs to appear at the office of the seller of a product or service. To do this, he still needs to get there. But what if the company pays a taxi to a potential client to travel to the final point of sale?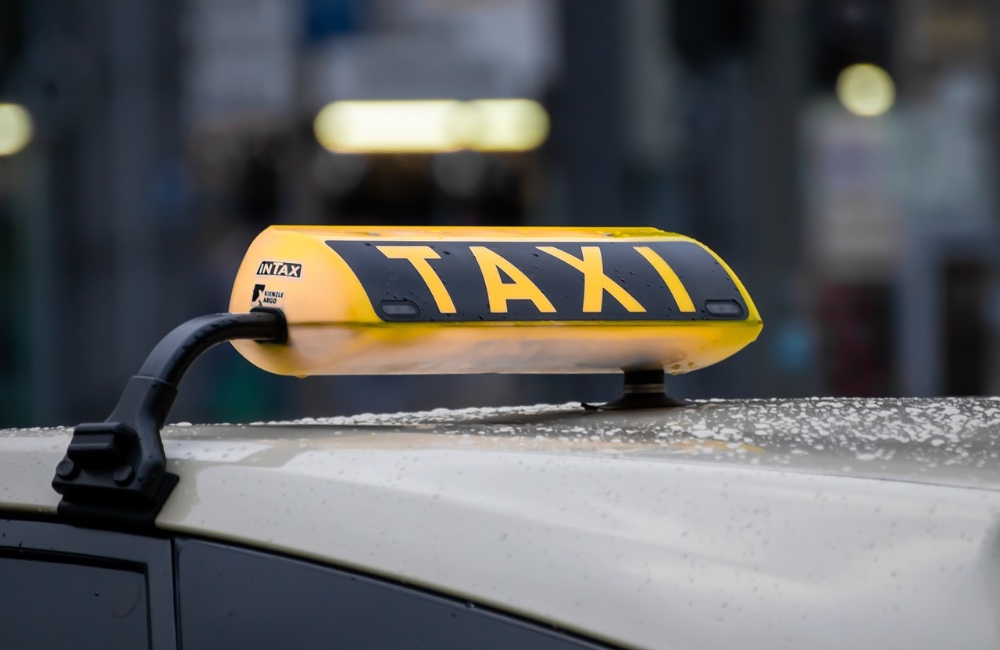 This approach may well be adopted by medical firms or developers. For example, how to attract clients in real estate business to provide everyone with the opportunity to view an apartment in a new building. One of the options for the practical implementation of this technique is the widget "Call a taxi for free" in the interface of the mobile application. To get people interested in the first place, you'll need to know where to buy real estate leads, and nurture these prospects to convince them to attend a viewing in-person.
Conclusion
After the possible options for attracting customers with freebies are listed, it is necessary to remind you of one more thing. Before using any of these (or any other) techniques, conduct a thorough financial analysis. It is necessary to clearly understand how much resources will be required for the action in and how much can be received from it in the future. And what tactics to apply in a situation when, when expenses become higher than planned. What will be more important then – the loss of face but savings or unforeseen costs and saved reputation?
***
Personalized responses to new clients from Facebook/Instagram. Receiving data on new orders in real time. Prompt delivery of information to all employees who are involved in lead processing. All this can be done automatically. With the SaveMyLeads service, you will be able to easily create integrations for Facebook Lead Ads and implement automation. Set up the integration once and let it do the chores every day.