The rapid growth and expansion of TikTok's influence is driving the emergence of new and more effective ways to monetize. Almost every tiktoker can earn both modest and very decent amounts today. We will tell you about 4 proven ways to TikTok monetization and help to find the best option for you to earn income on this social network.
TikTok monetization requirements
The number of followers is one of the main indicators of the popularity of a TikTok account. If a tiktoker is followed by a large number of users, this indicates that his channel is of interest to a wide audience. Such a page, in addition to satisfaction from personal success and universal recognition, can also bring material income.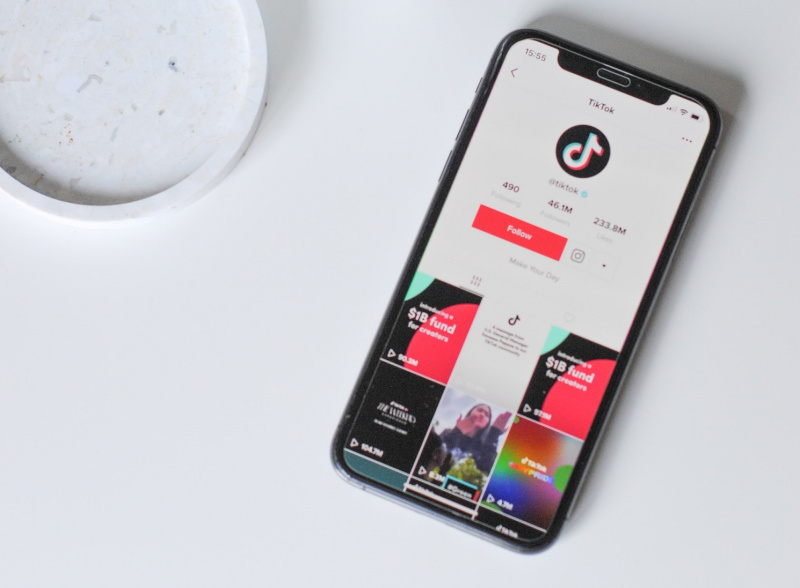 Decided to make money on TikTok? First you need to figure out what the customers will expect from you when negotiating cooperation:
Real subscribers. If a tiktoker gathered an audience through cheats and there are very few real, live users in it, of course, there will be no high-quality feedback. Accordingly, no one will order advertising from such a blogger, because the coverage will be predictably low.
"Recommendations". Videos should fall into the "trends". Otherwise, advertisers will consider your offers last.

Content quality. An under-filled account, weird, meaningless content, and violations of the TikTok rules are all completely unacceptable. Offers coming from such an account are guaranteed to be rejected by a potential customer.

Activity and creativity. If you take the initiative and come up with the best creative solutions and ideas in the process of completing the advertiser's task, your chances of getting paid higher will increase.

How to monetize a TikTok account
There are quite a few ways to monetize a personal profile on the TikTok social network, but not all of them allow you to get an adequate income. There are also so-called gray methods, but it is not recommended to use them, as they are punished by an account ban.
Today, there are 4 main, 100% working and most profitable ways to make money on your TikTok page:
Promotion of your own person and personal business. You can maintain an expert blog and simultaneously sell services, develop your brand, sell goods and merch, promote and sell information products.
Advertising. By choosing this method, you can cooperate with well-known brands, become an ambassador for a major brand, and advertise channels of other tiktokers.

Affiliate program (affiliate marketing). The idea is to recommend to other users the goods and services of companies that have affiliate programs (for example, Canva, iHerb, Amazon), in order to receive an agreed percentage of the order or a certain fixed amount.

Live stream monetization. During the stream, viewers will donate the local TikTok currency (stickers) to the host, which can then be converted into real money.

Self-promotion and promotion of personal business
This method is the best option for those who have really expert knowledge in any field or niche, and those who sell their goods.
If you are a lawyer (@bradshear), you can use your personal TikTok account to monetize your own professional knowledge and skills: for example, give some video advice on a broad topic, and provide individual advice on specific issues that viewers will vying to write about in the comments, for a fee.
Dentist (@dentistexplains) can video blog about their work, talking about common dental care mistakes and explaining how to fix them. Such work with the audience increases the trust in the doctor of potential patients - they have a desire to make an appointment with him, which the dentist unobtrusively offers to do to his subscribers.
A cosmetologist (@crownedladies) can promote their paid consultations in the same way, explaining in training videos how to properly care for the skin. If a manicurist, eyebrow artist, makeup artist (@beautywow) offer their followers interesting, original ideas for nail, eyebrow or makeup design, they can thereby attract new customers, increasing their flow by 2-10 times (the figure mainly depends on the promotion of the channel ) and, consequently, increasing your income.
Do you bake cakes and other holiday sweets? Show your masterpieces of confectionery art on video and acquaint your subscribers with the process of their creation (@yummy_pp_lera). Do you sew, knit, design pieces of furniture? Give valuable care tips and share the rave reviews from your customers (@jennsimone). Do you make decorative candles? Show everyone how they burn beautifully, what shapes they can be and what the process of making them looks like (@urbansoycandleco). Wrote and published a book (@thechloegong)? Organize creative duets with your fans.
TikTok is a real find for those who work in the information business. You teach a foreign language - create and use checklists (@coffeecupenglish) for promotion. Doing psychology (@drjuliesmith) - organize gestalt marathons and consult. In addition, in this social network you can earn money by selling congratulations. True, they are usually ordered by bloggers with a rather large audience.
Advertising on TikTok
Earning on ads is one of the first ways to monetize TikTok, which is still working with a bang. As a rule, tiktokers advertise:
separate product;
brand;

someone else's account.

Product
Product advertising may vary. The main difference lies in the terms of cooperation between the blogger and the customer:
Barter deal. The company gives Tiktoker its product to shoot a video review. He performs the task assigned to him and leaves the goods to himself as payment for the work.
Paid PR. The company sends the product to the blogger, and also pays an additional fee for advertising. Usually in this case, he receives detailed clear instructions on how to shoot a promotional video about the product.

Discounts and bonuses. Some customers may offer to record an advertising video review of the product for a certain percentage of the discount when purchasing it. Not everyone agrees to this, but for those who are taking their first steps in monetization, this is quite suitable.

Brand
Well-known brands are actively cooperating with TikTokers who have a large audience of followers and offer them a virtual position of representative or ambassador. This is the name of a person who creates a positive image of the company, using its product on video, and supports its values. This is no longer one-time earnings from time to time, but a constant source of good income.
Connect applications without developers in 5 minutes!
Usually an ambassador and a brand official are one and the same. Such a TikToker must constantly take part in advertising campaigns and challenges organized by the company's marketing department. His routine duties include regular filming and uploading to the social network of unobtrusive commercials, where the product, as if by chance, falls into the frame. For example, he can put on one brand of clothing, light up a piece of jewelry or a watch on his arm, put the company's household appliances somewhere in the background so that the trademark is noticeable. One notable example is TikTok queen Charlie D'Amelio (@charlidamelio), who became the new face of Louis Vuitton shoe brand last year.
Someone else's account
What to do if the number of your subscribers cannot be called modest, but this is still not enough to advertise large companies, and they still don't take on an ambassador? Start with PR for other bloggers on this social network.
TikTok has several proven-working options for this interaction:
standard – the usual story about the account and its owner with an emphasis on the positive aspects;
duet – tiktoker, whom you promote, participates in the video with you together;

reaction – your story should look like a response to the video of the advertised blogger.

TikTok affiliate program
This method of monetization is best suited for narrowly focused channels. You shoot a video, mention the brand in it and be sure to put an affiliate link. Everything - the process is started. Now you will be charged commission payments from each sale that will be made as a result of clicking on the link.
The most common video formats participating in the affiliate program are unpacking and detailed review.
Participation in affiliate programs is offered by such large companies as AliExpress, iHerb, eBay. The conditions for each may vary. Some pay the blogger a fixed rate, while others pay a certain percentage of the cost of the product sold. In addition, the category of goods (for example, pharmaceuticals, electronics, sporting goods, clothing and footwear) can affect the amount of payment. Instead of selling in the conditions of an affiliate program, downloading a mobile application, registering for a tour or a paid webinar, and so on, may appear.
Live stream monetization
Tiktoker will be able to monetize a live stream when the audience of its channel has at least 1000 subscribers. If what you show live is found useful or interesting by viewers, they can give you stickers (TikTok's internal currency). These virtual banknotes are converted into real dollars: for one sticker you will be credited with 80% of its price. The amount received is easily withdrawn from the social network to a personal bank account.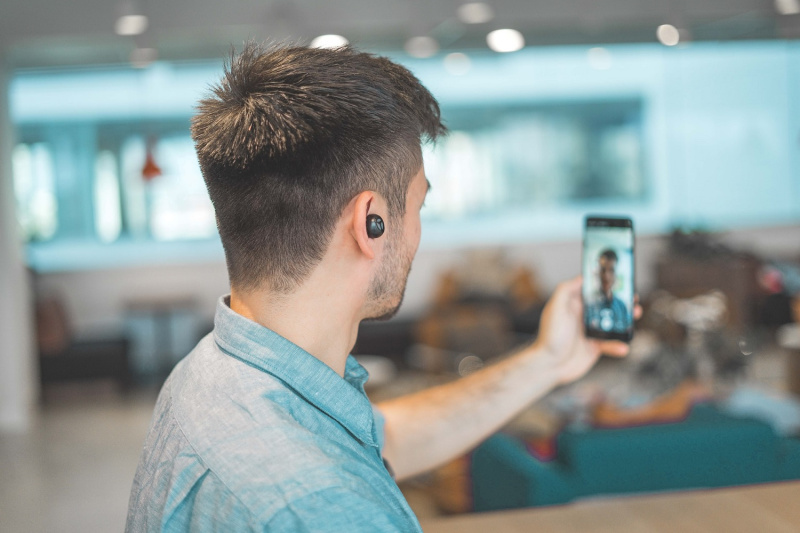 How to increase your chances of getting stickers during a live stream:
the stream should be of high quality so that the viewers have a desire to thank you, and not leave as soon as possible;
do not be greedy with useful tips and life hacks;

ask the audience what they would like to see, and try to politely answer all questions;

organize contests and other activities;

offer to perform feasible tasks for a reward (make a few dance moves or sports exercises on camera, perform a musical composition, show pantomime).

Let's illustrate with an example. 22 million viewers gathered to watch the game in "King of Glory" by Chinese e-sportsman Meng Lei live. Some of them encouraged the professional player with donations. For this stream alone, he managed to earn 167 thousand dollars.
Summing up
Many people ask what is the best way to monetize a TikTok account and is guaranteed to bring a stable income. No one will give an answer to this question, because a lot of factors influence the earnings of each tiktoker. What worked for one may fail for another. If you are an expert in something, promote yourself. There are no serious knowledge and skills - PR for the money of those who have them. If you are in the business of selling goods or services, consider TikTok as an additional platform. If you don't have your own products, sell others through affiliate programs. In order for monetization to be successful, regardless of the chosen method of earning on this social network, develop your channel daily, increasing a live, active audience, and pay special attention to the quality of content.
***
SaveMyLeads is a simple and effective service that will help you automate routine tasks and optimize business processes. Stop wasting time uploading leads from Facebook manually – you can do it automatically, saving a lot of time and money. Eliminate routine from workflows and achieve more with minimal investment of money, effort and human resources.