The Smartsheet platform is a powerful data and workflow tool. These are not just spreadsheets with additional functionality. Smartsheet is a service with which you can set up an effective workspace for tasks of various directions and scales. The functionality of the platform allows you to use tables as databases, organize communication within the team, conduct analytics, implement automation, etc. If you work with Facebook Lead Ads and use Smartsheet, then with the help of our service you can significantly increase your productivity. Set up Facebook and Smartsheet integration so that new leads are automatically transferred to your spreadsheet.
Facebook Lead Ads is a special ad format focused on lead generation. With the help of lead forms, a business conveys its offer to the target audience in a special interactive format. Users get the opportunity, without leaving the social network (Facebook or Instagram), to leave a request or place an order. Thus, customers perform a targeted action without going to the company's website or landing page. Interest in a product or service can be converted into an order in a few clicks. This is convenient for both customers and sellers.
An interesting offer, a well-designed ad, and a qualitative analysis of the target audience — all this allows you to count on good lead generation results. To increase sales conversion, it is necessary to provide a high speed of lead processing. For each business, the order tracking process may have its own characteristics. But the main thing is that the lead data should be available to the right employees as quickly as possible.
How to use the Facebook and Smartsheet integration
What is Smartsheet? It is an effective solution for organizing and processing leads. The functionality of this service allows you to store data in a convenient format and ensures efficient collaboration with the contents of files. But transferring leads manually from the advertising account to a spreadsheet is quite troublesome and time-consuming. Especially when it comes to a large number of daily orders. You can set up Facebook Lead Ads and Smartsheet integration so that new leads are automatically added to your spreadsheet.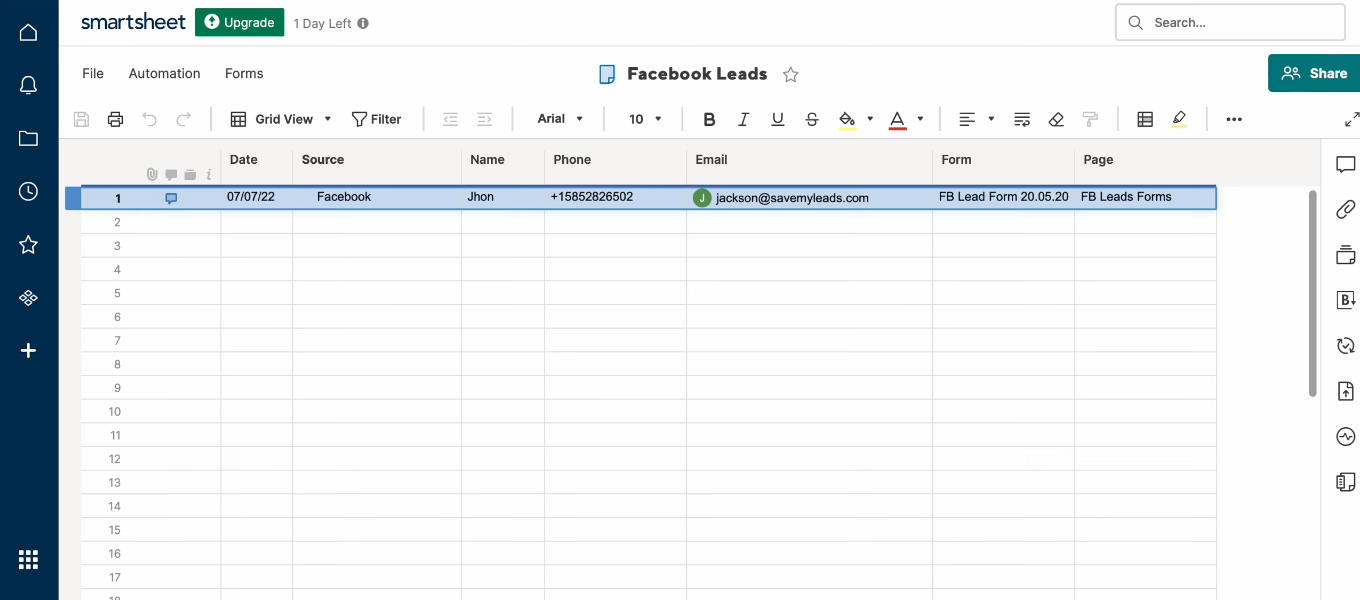 Suppose a private entrepreneur independently manages the business. He uses Smartsheet for data storage, reporting, and order processing, while Facebook is a lead generation channel. The best solution for our entrepreneur is to set up the integration and get Facebook lead data directly into a spreadsheet. Important information is delivered to the familiar Smartsheet interface in real time, no need to switch between services and check FB ad account.
The process of processing a lead often involves the participation of a whole group of specialists. The manager accompanies the deal, the marketer enters contacts into the mailing list services, the logistician draws up the delivery route, the warehouse worker collects the order, etc. How to provide quick access to data to all participants in the process? You can do this with a Smartsheet file and automatically transfer Facebook leads to a spreadsheet. Connect employees to the table and set up the integration. All participants in the workflow will receive data in a convenient format and in real time.
How to setup Facebook and Smartsheet integration
To combine your Facebook ad account and Smartsheet platform, we suggest using our SaveMyLeads service. This is a simple tool for setting up automated lead transfer from Facebook to CRM systems, Google services, email service providers, instant messengers, task managers, etc. If you have never coded and have no idea what an API is, this is not a problem. SaveMyLeads is a no-code tool. Integration is configured through a web interface, and the process itself takes only a few minutes.
Once the link is set up, the SML system will track new leads in the Facebook ad account, upload the data, and initiate the creation of a new row in the Smartsheet file. We will sequentially configure the data source and the receiving system. But first, register on our website and go to your personal SML account.
Click "Create connection".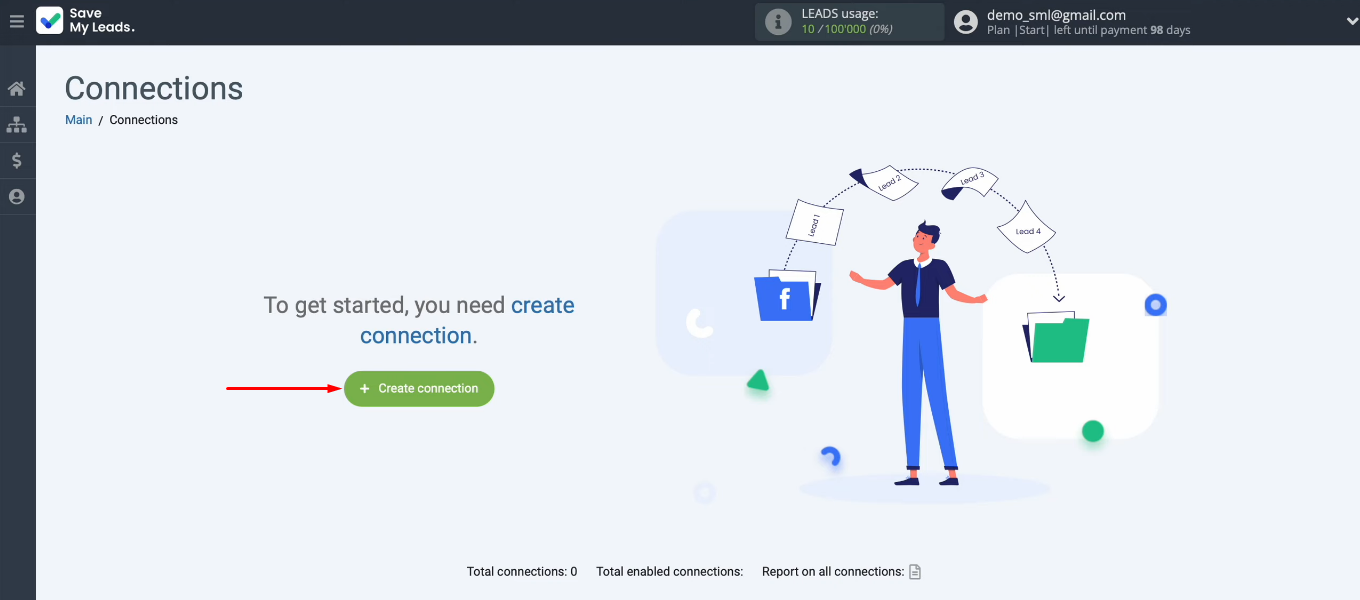 SaveMyLeads offers a wide range of ready-made customization templates. The list of available systems is constantly updated. For our task, we need the "Smartsheet (Add Row)" template.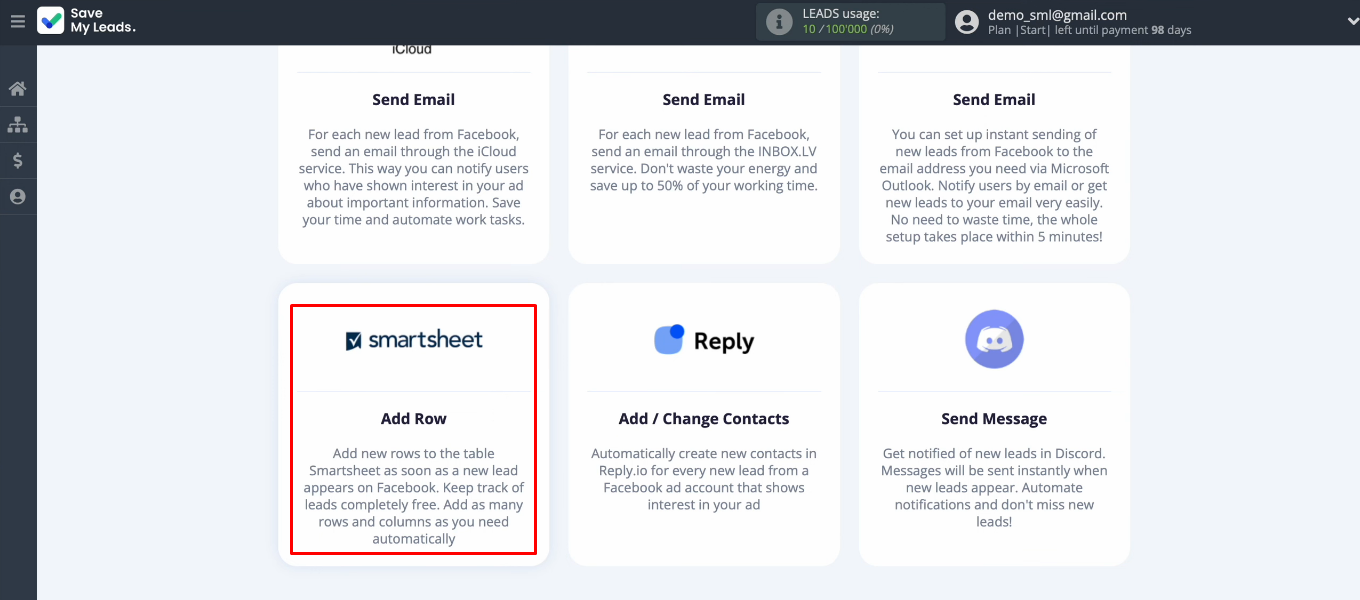 Facebook Lead Ads setup
Click "Connect account Facebook".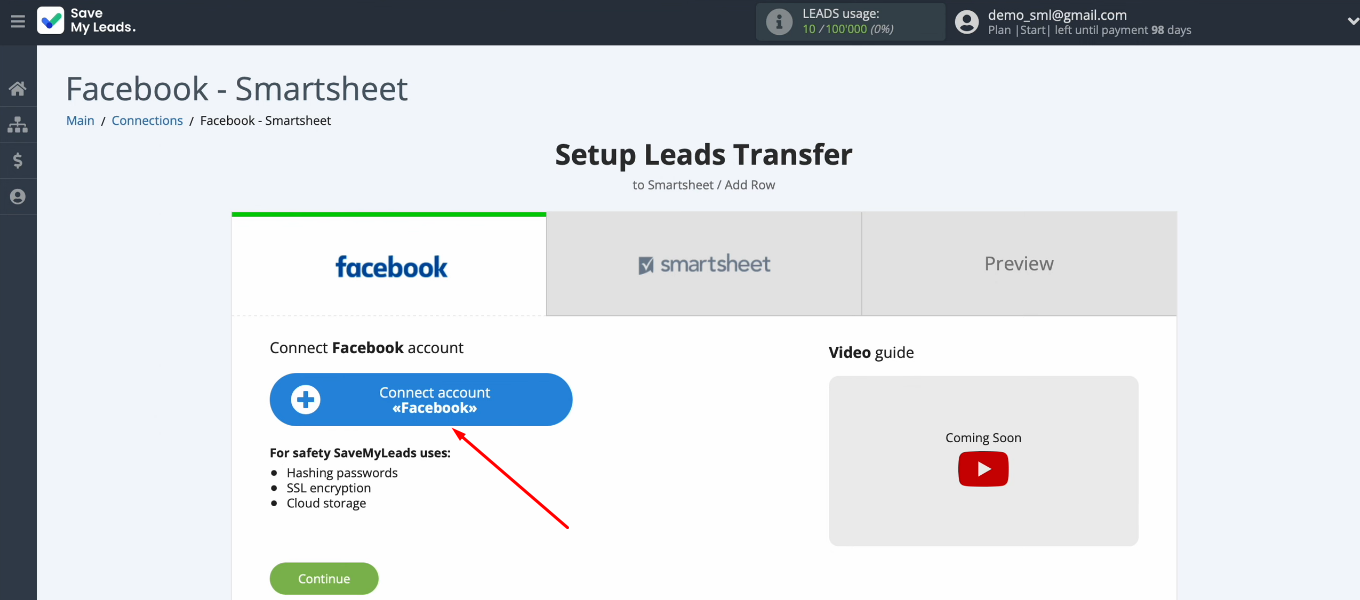 Enter the login and password of the FB account that you want to connect to the SaveMyLeads system.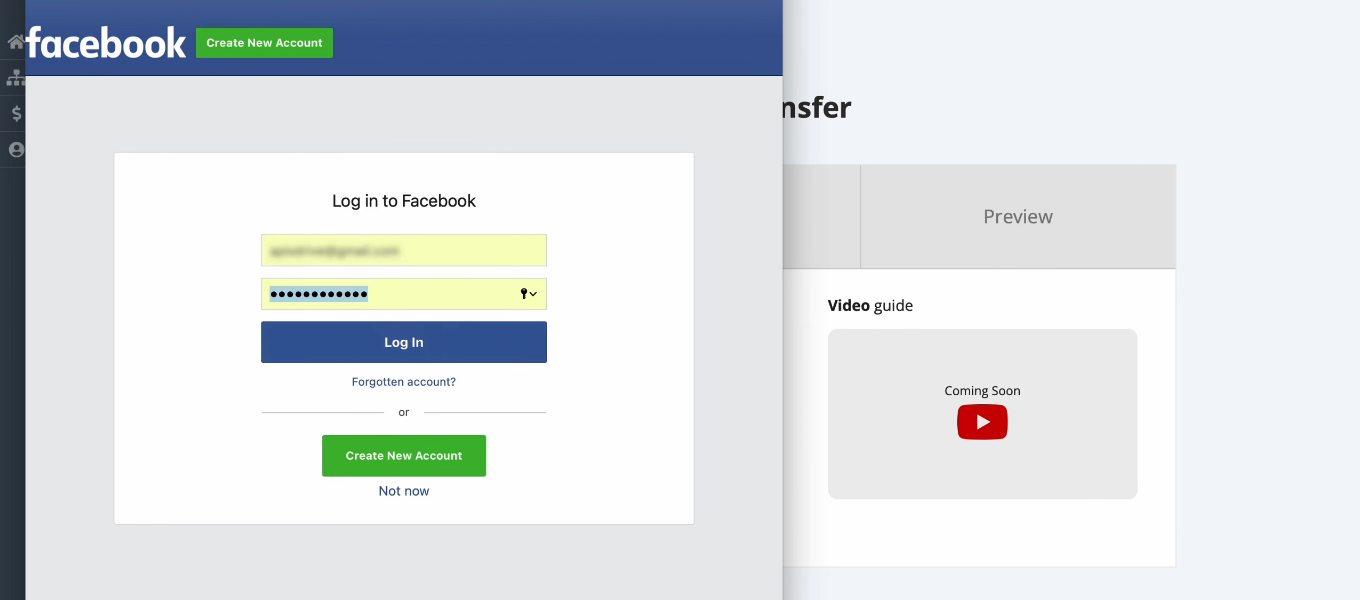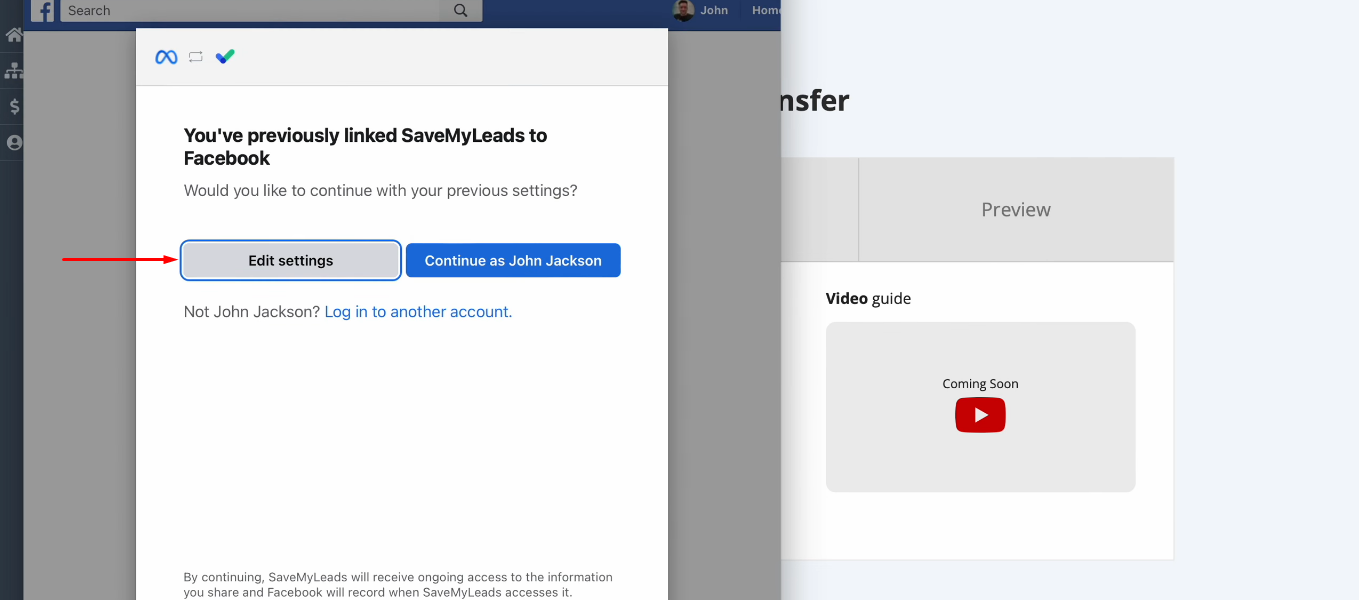 Select the advertising pages that you plan to work with in the SML.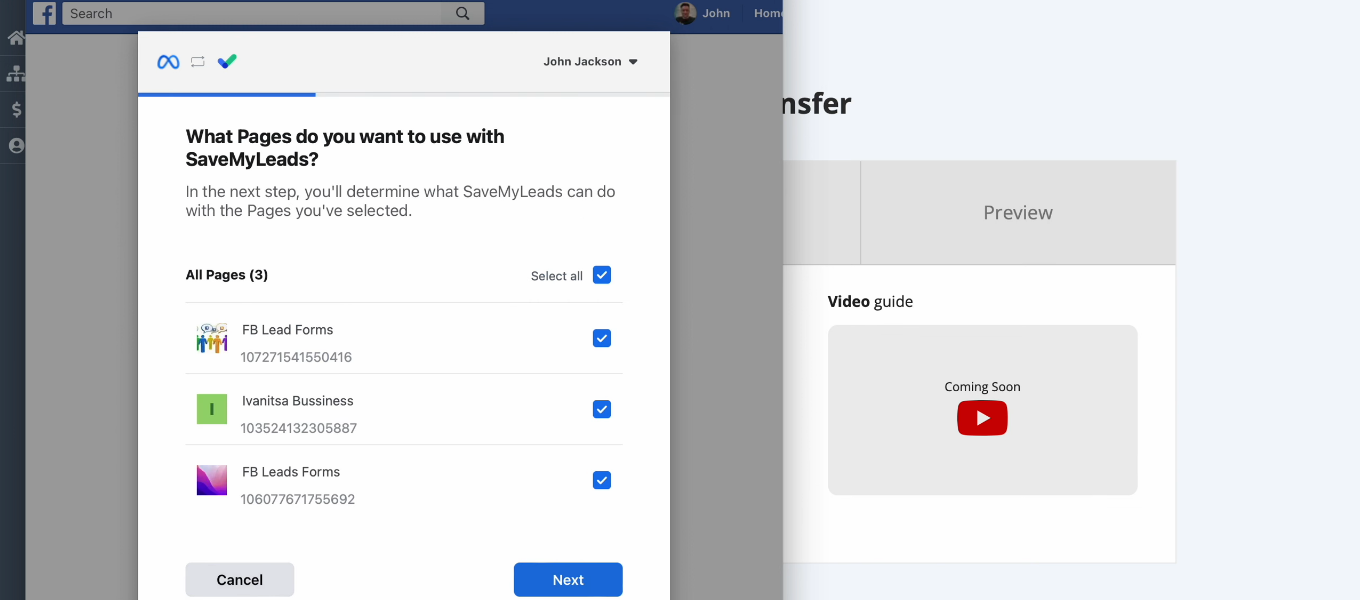 Grant all necessary permissions and click "Done".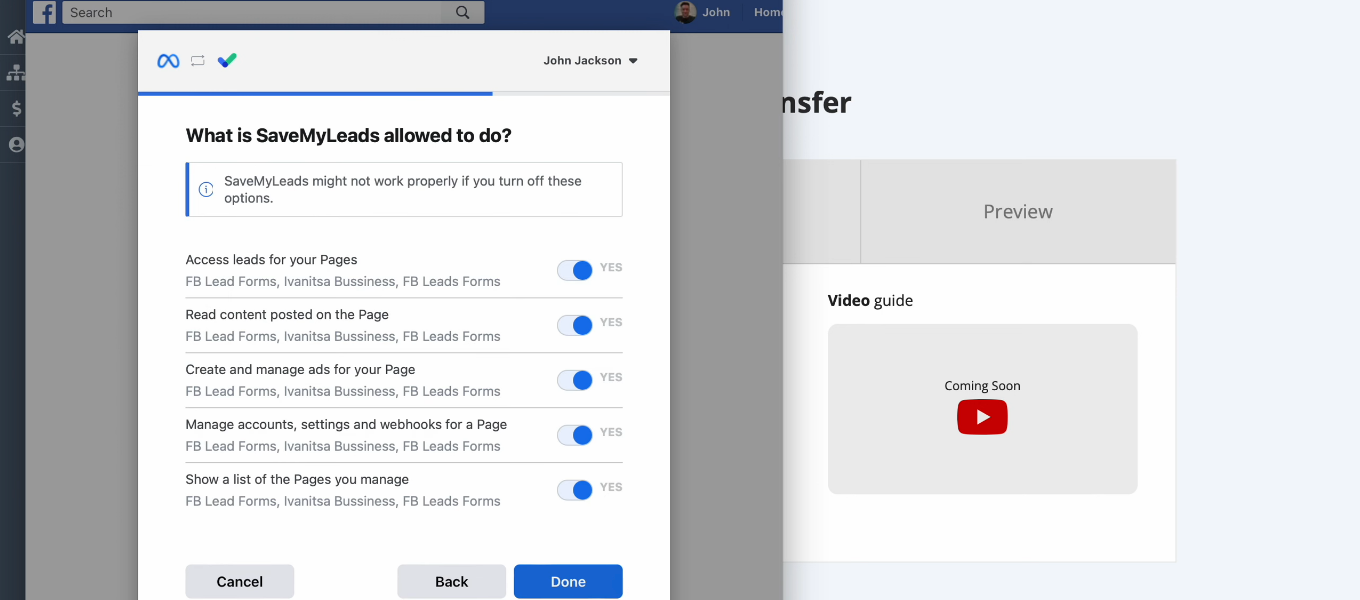 The account has been added to the system. Click "OK".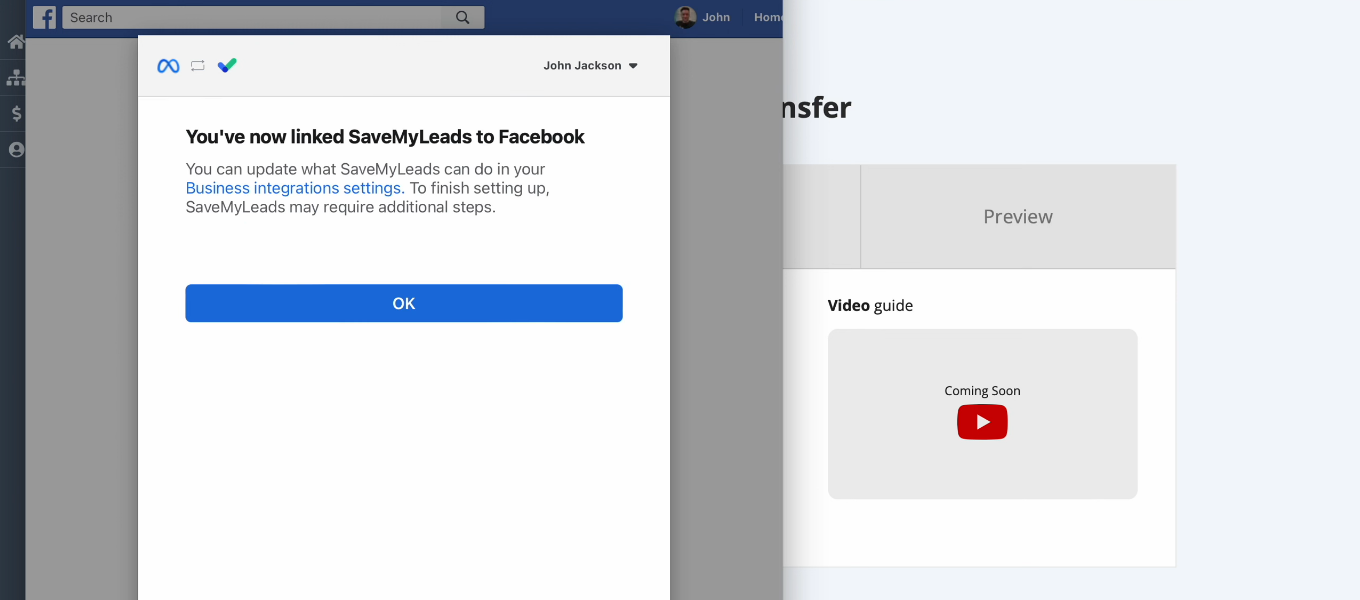 Select a Facebook account.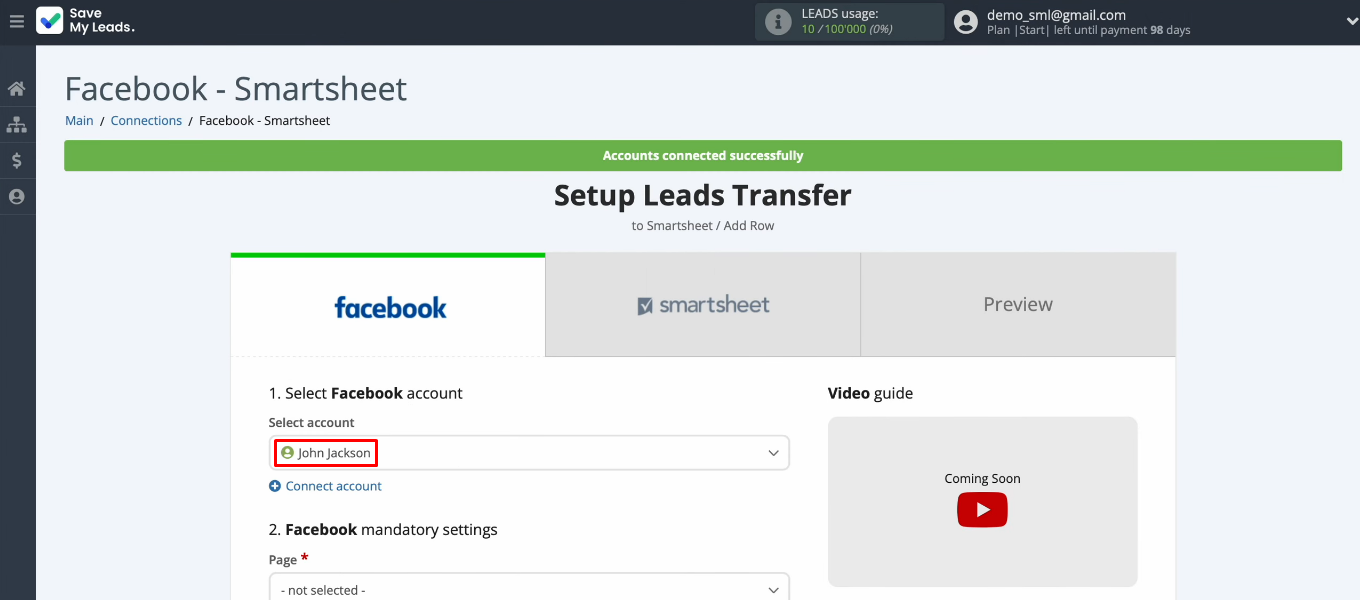 Define the required settings: advertising page and lead form. Click "Continue".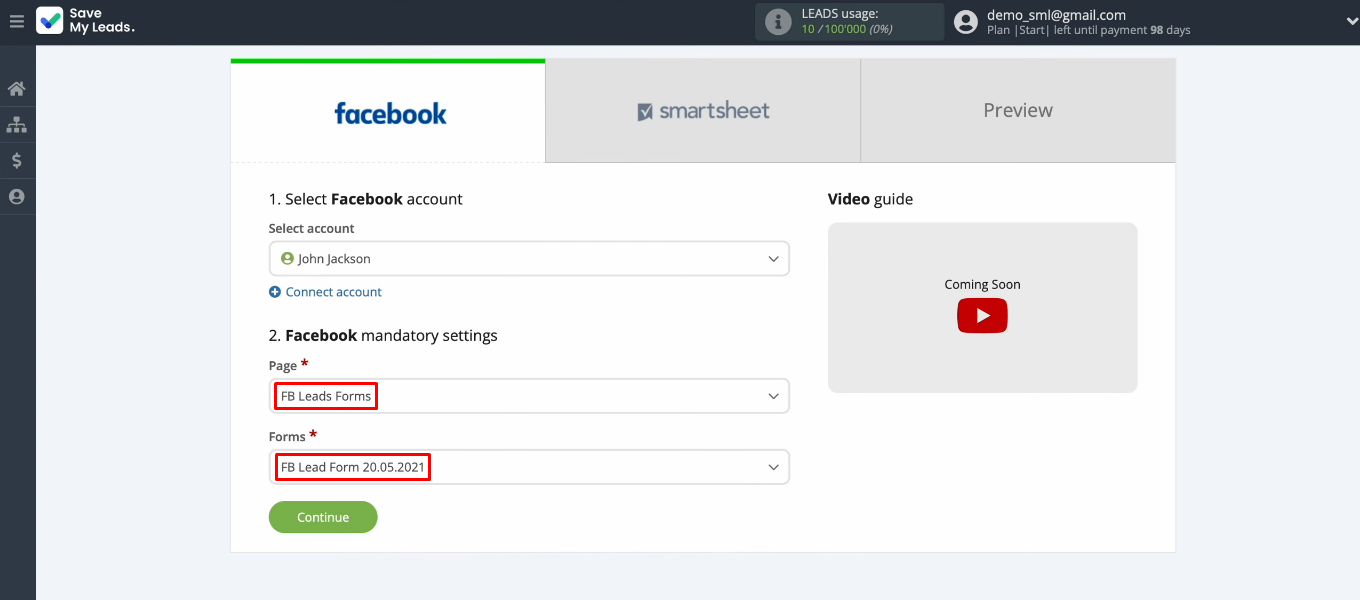 Smartsheet setup
For setup Smartsheet automation click "Connect account Smartsheet".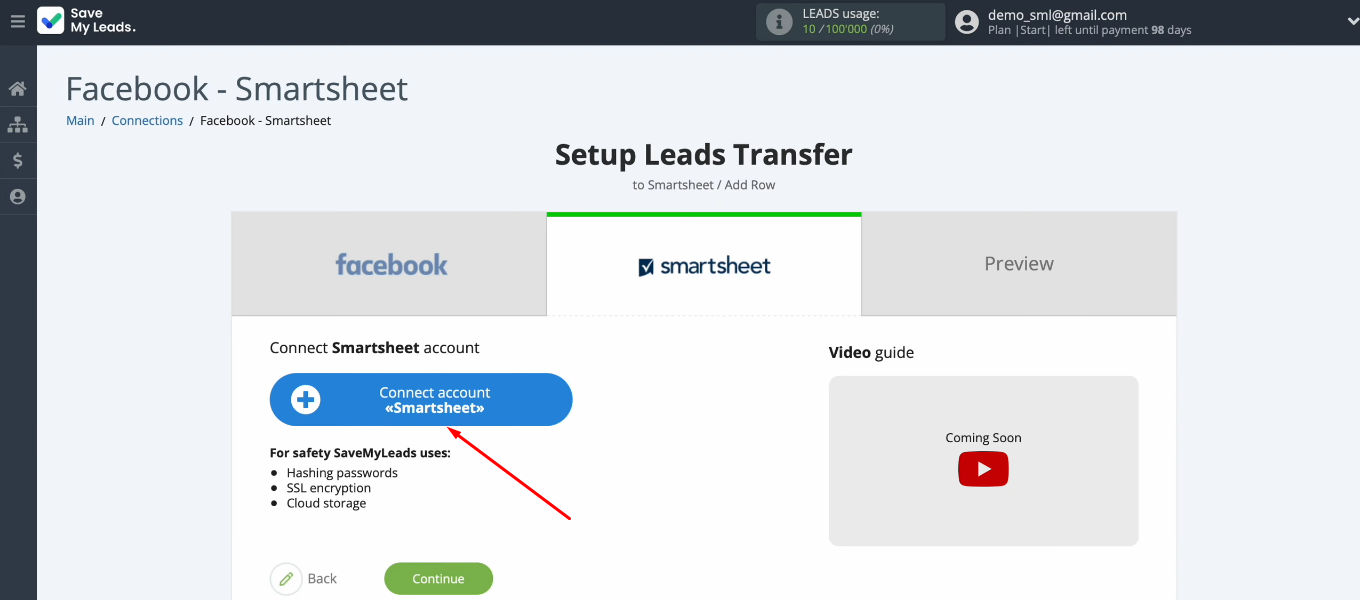 Log in Smartsheet – enter your account username and password. You can also use your Google, Microsoft, or Apple account to sign in.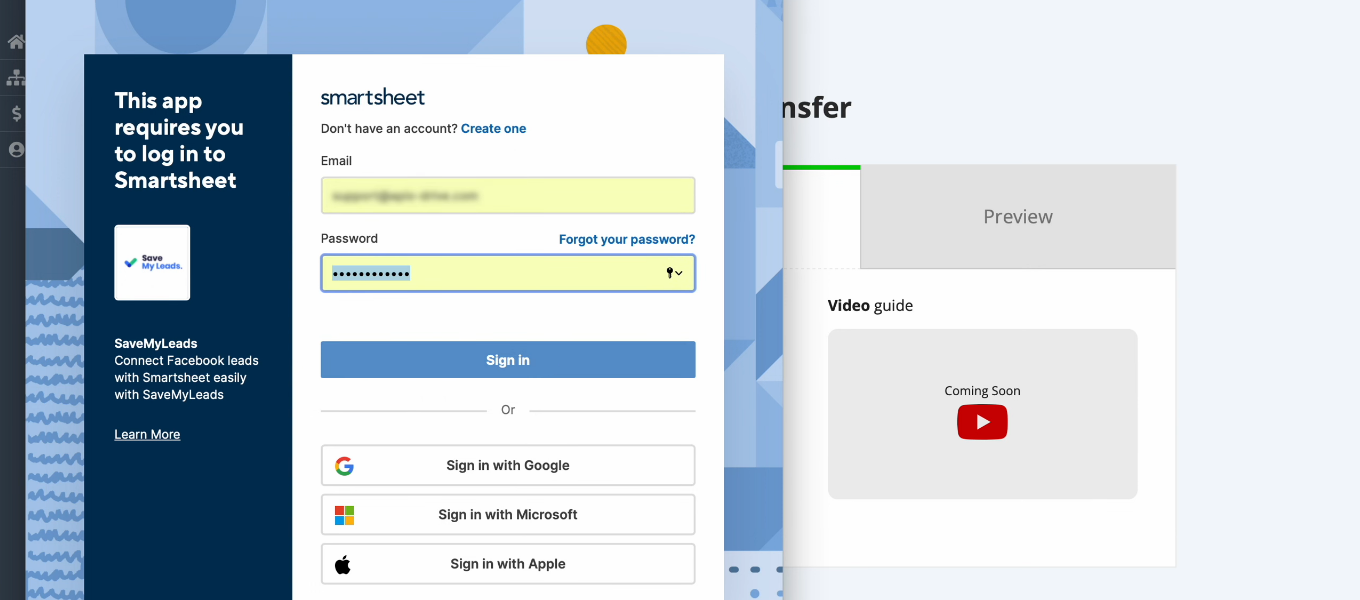 Grant SaveMyLeads permission to work with your Smartsheet account.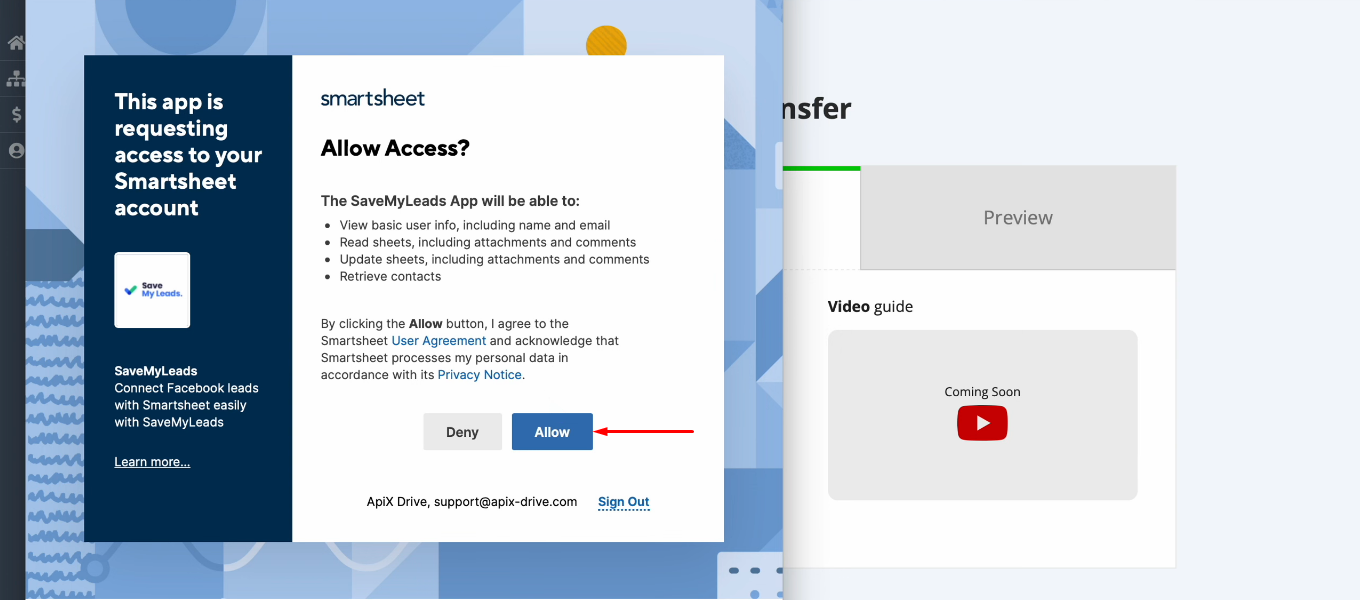 Your Smartsheet account has been added to the SML system. Select it and proceed with the setup.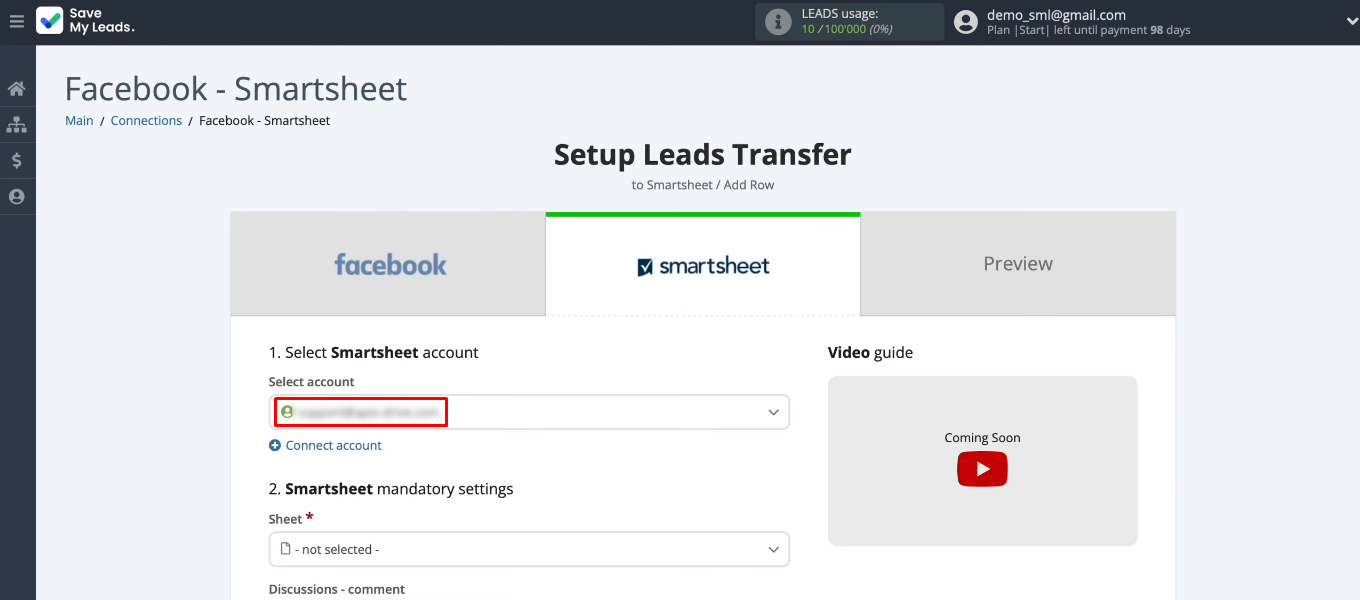 Define the table where rows will be added based on new Facebook leads.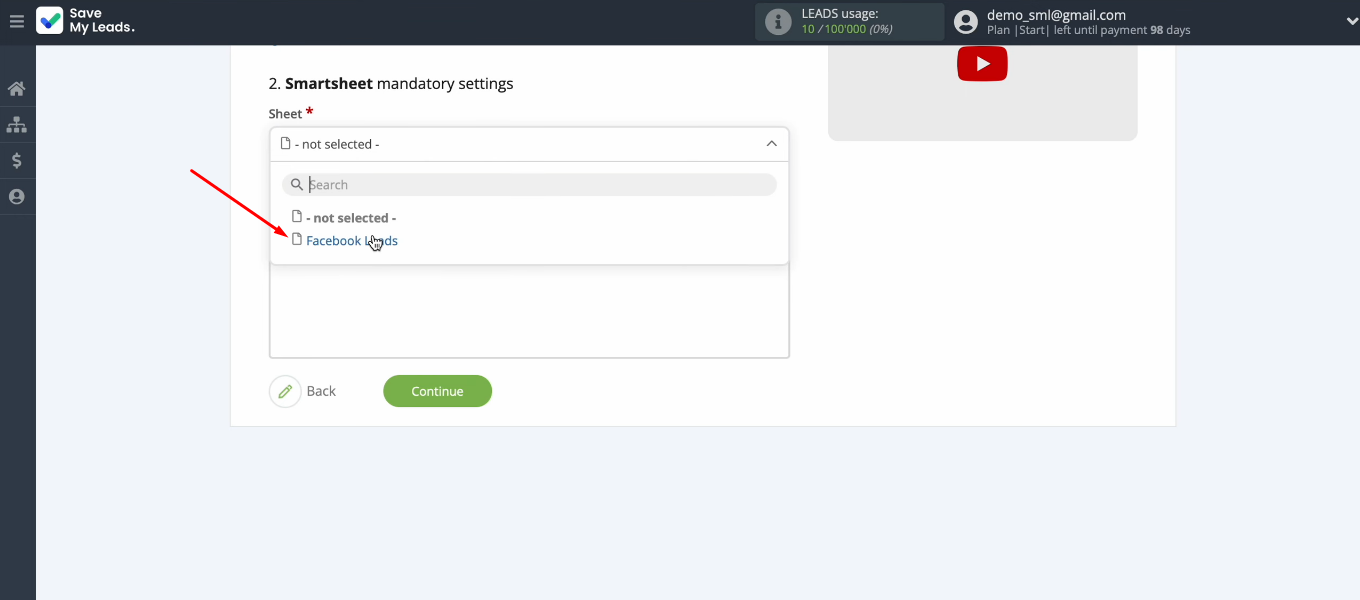 Now we need to define the contents of the rows. The SaveMyLeads system offers a set of preset values for Smartsheet fields. If this option suits you, you can proceed to the next configuration step.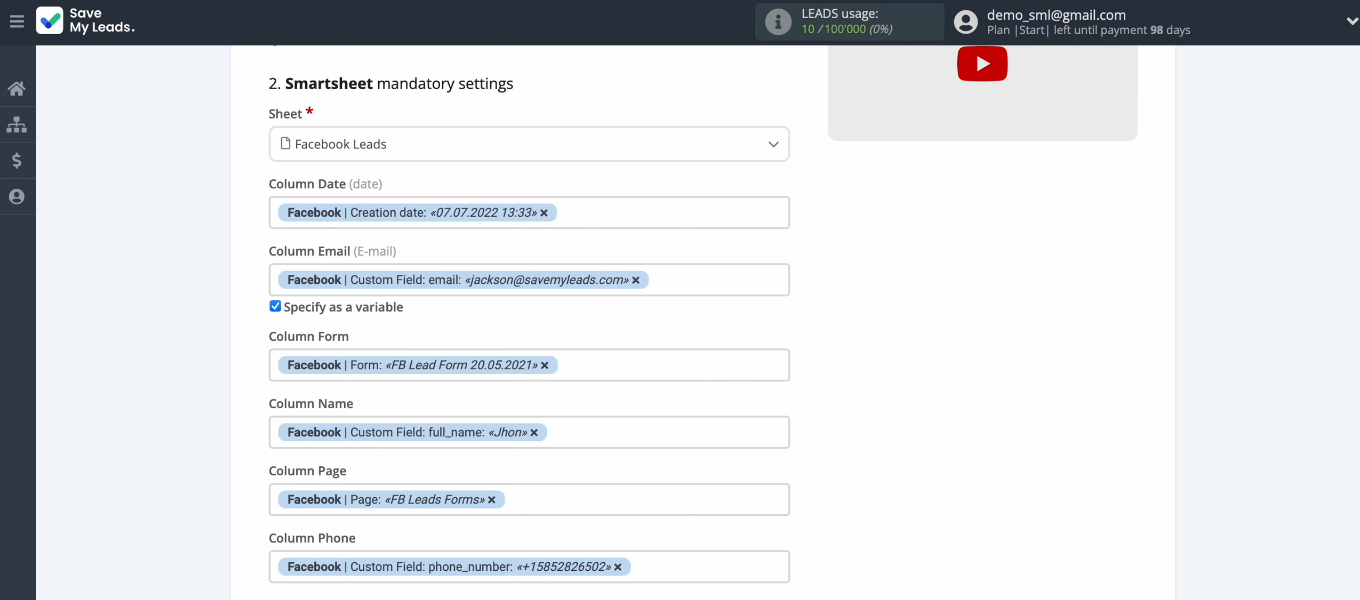 To assign a variable yourself, click in the field and select a value from the list.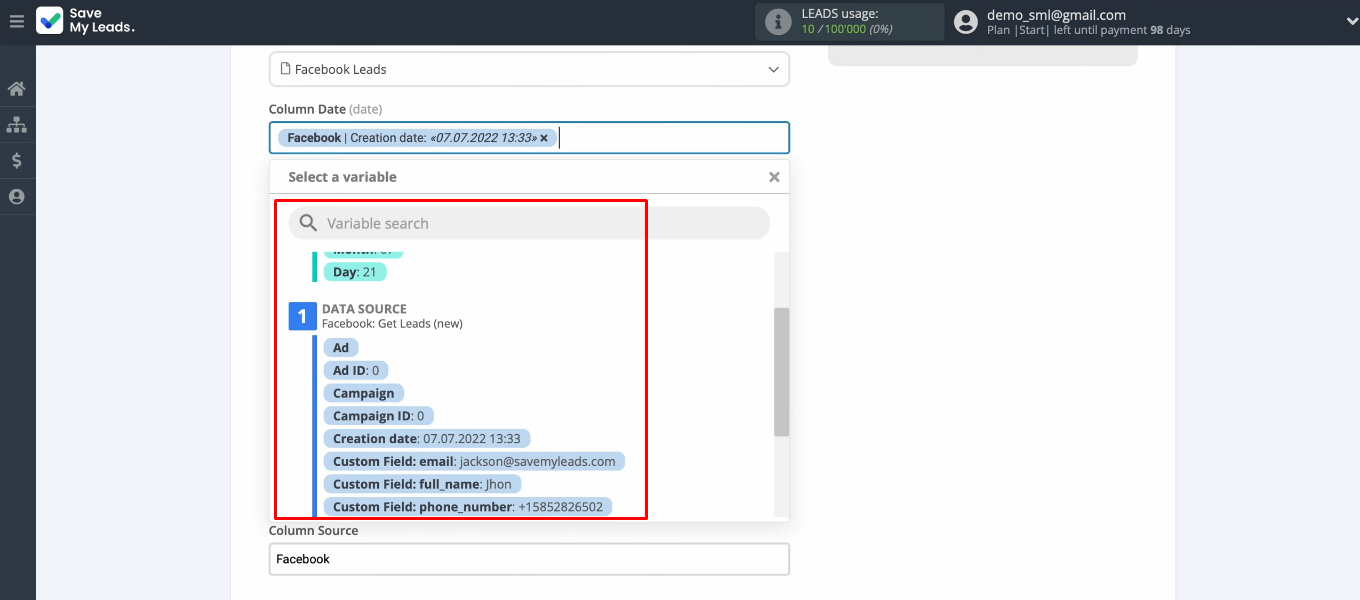 In addition to variables, you can also use your own text. When all required Smartsheet fields are defined, click "Continue".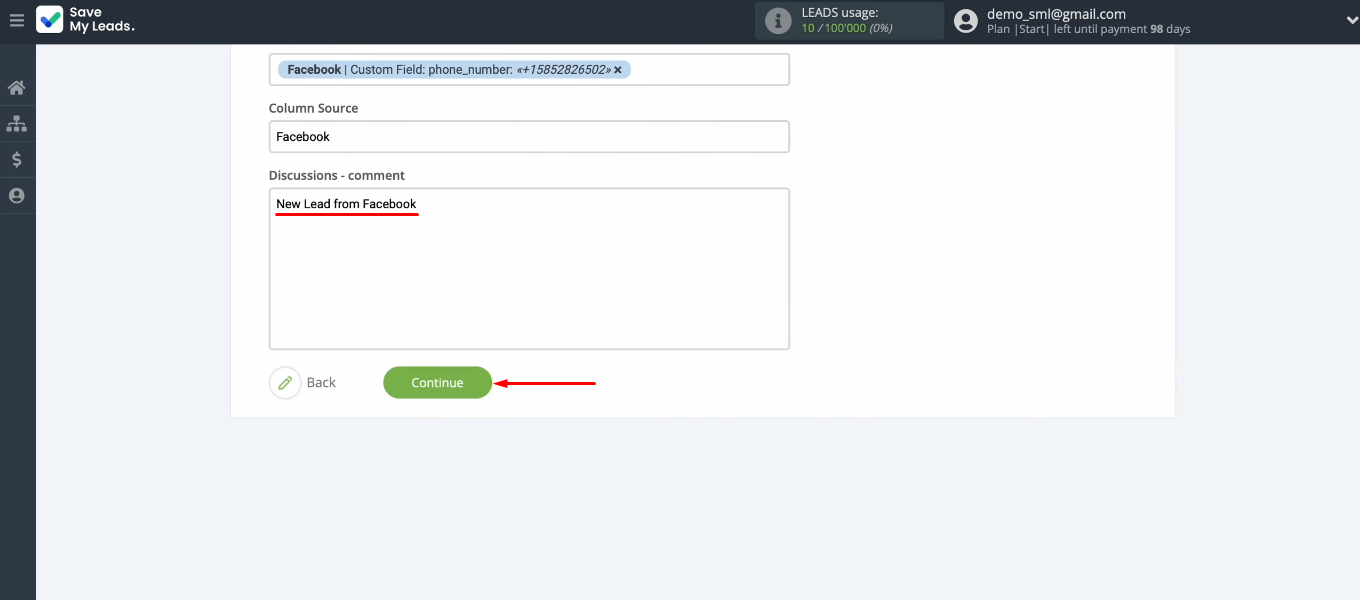 The next step is to validate the test data set that will be used to create the new row in Smartsheet. If you want to make adjustments, return to the previous step ("Back" button). If you are satisfied with everything, click "Send test data to Smartsheet".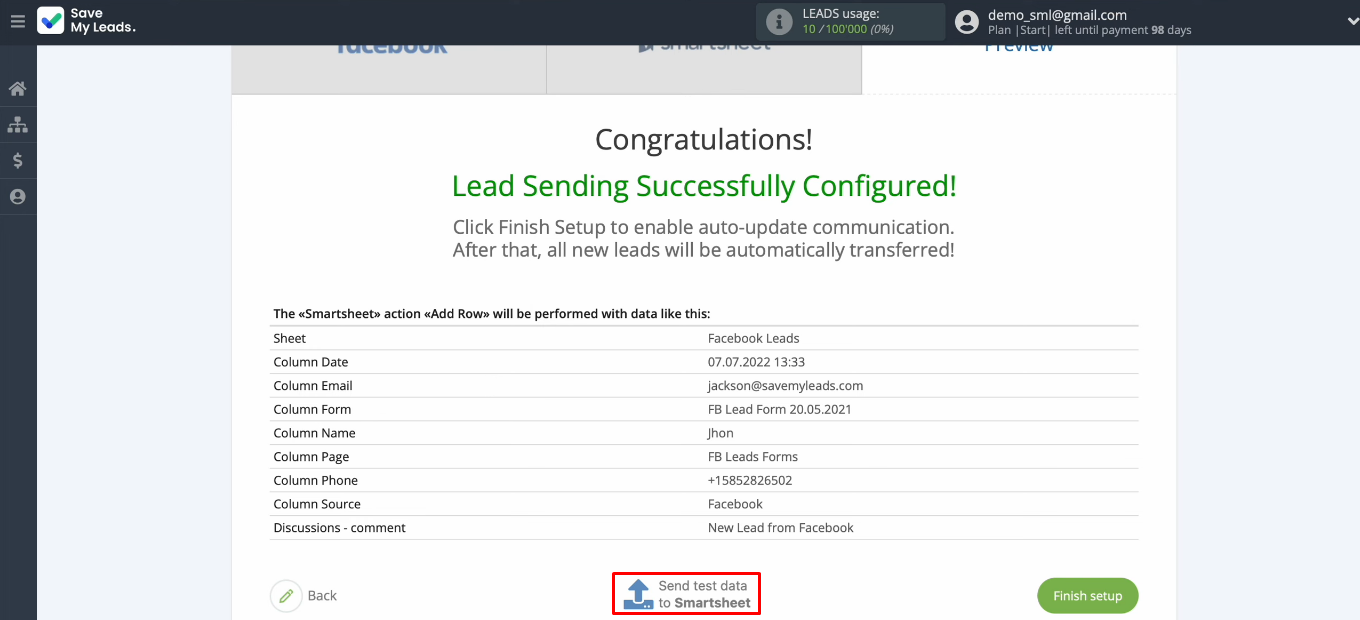 Open the Smartsheet file and check for a new test row.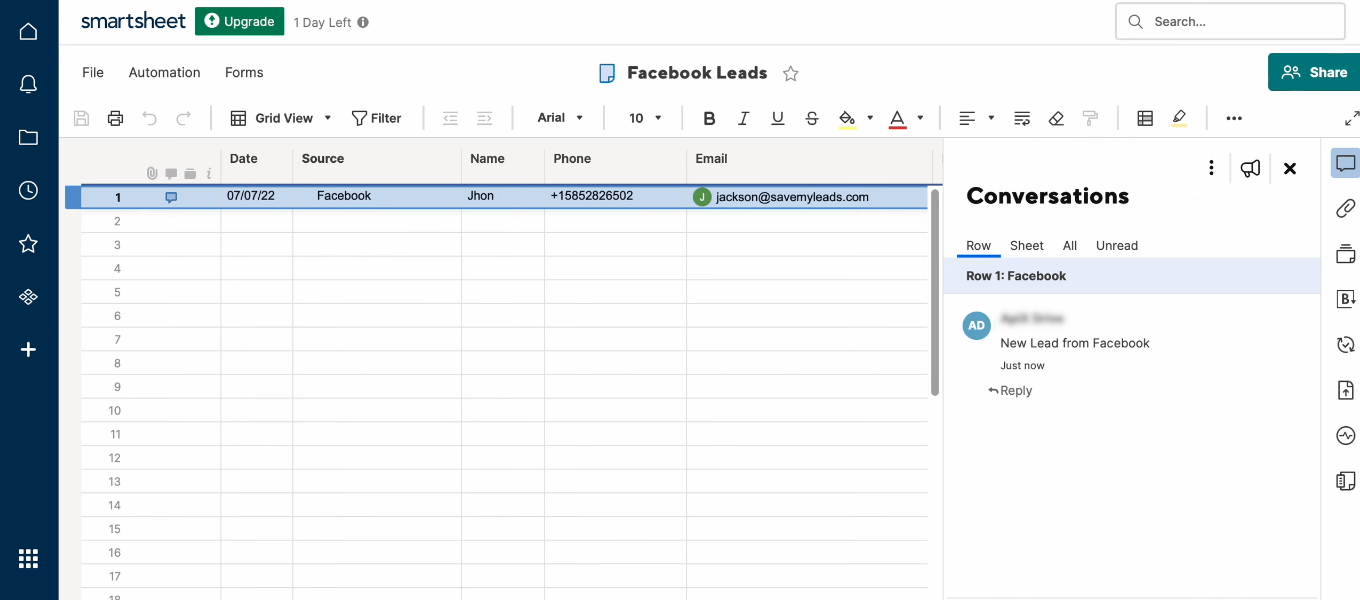 Enable automatic data update
Now you need to complete the integration setup and enable data auto-refresh. Return to the SaveMyLeads workspace and click "Finish setup".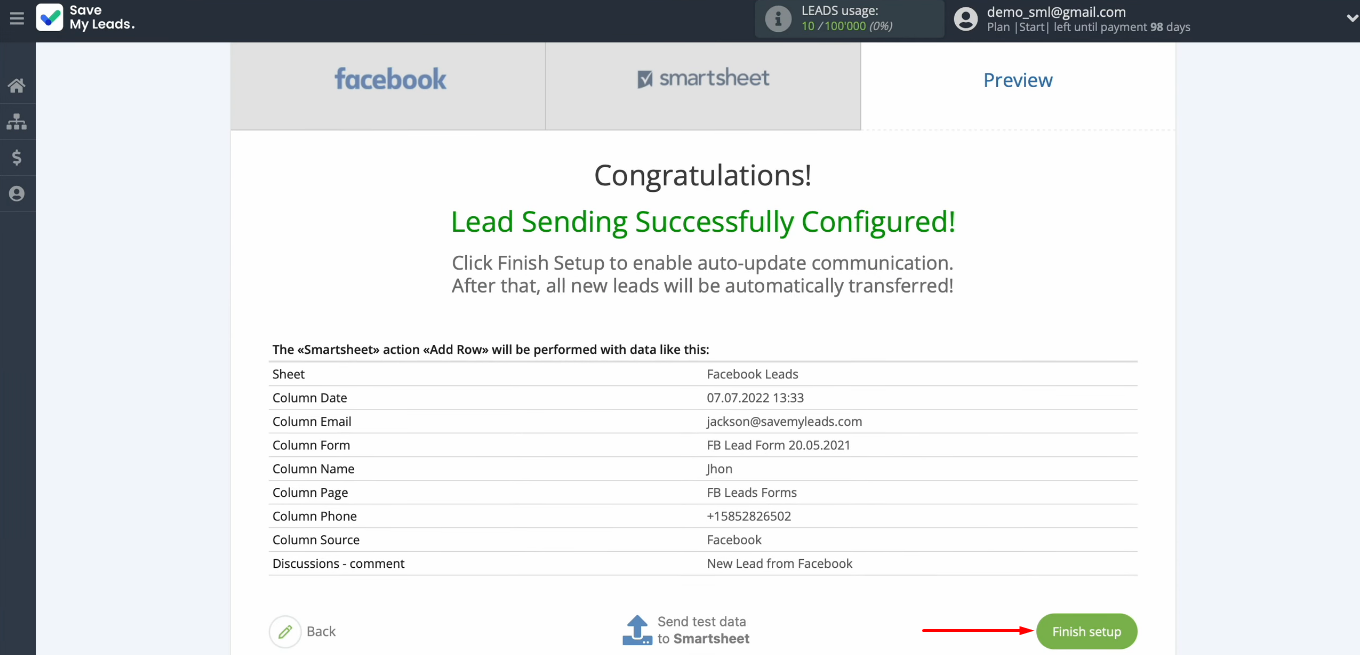 The configured integration has appeared in your personal SML account. Directly from the list of connections, you can enable/disable auto-update, go to the error log, delete and copy integration. If necessary, you can change the name of the connection and add it to the group. Once you have a lot of integrations set up, there will be a need to organize them efficiently. This is what groups are for.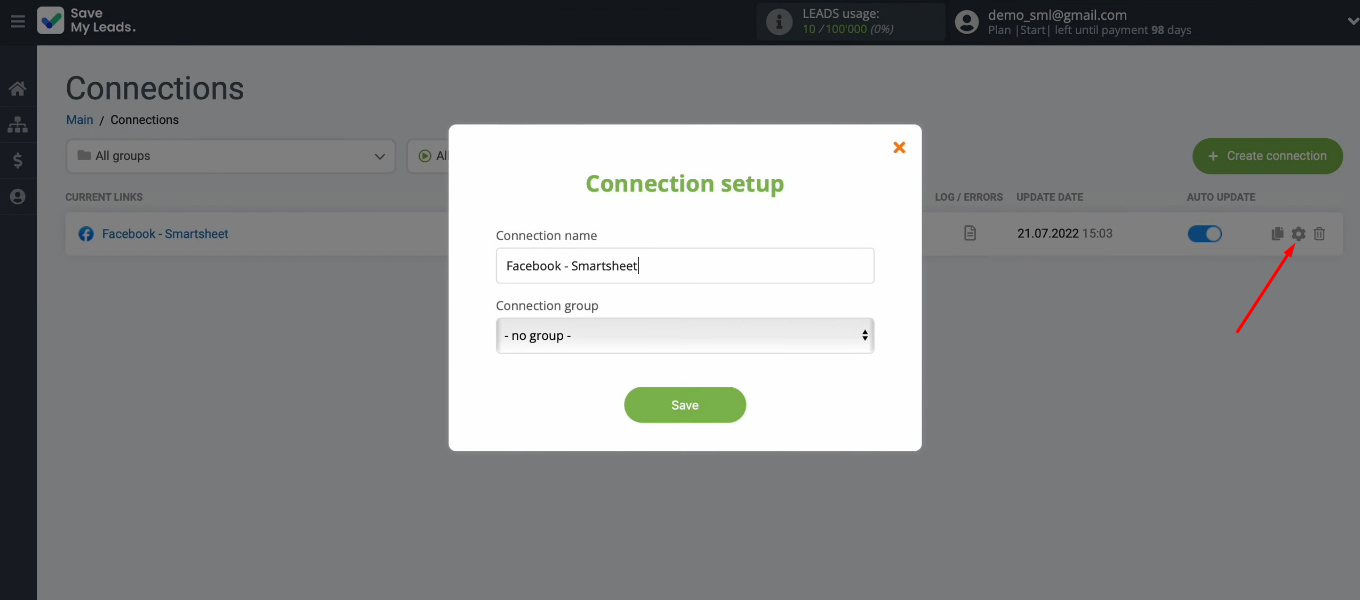 The result of Facebook and Smartsheet integration
We took a detailed look at the process of setting up the Facebook Lead Ads and Smartsheet integration. Now all new leads from the FB advertising account will be automatically converted into spreadsheet rows. Communication is set up using the SaveMyLeads online connector. As you can see, no special skills and knowledge are required to work with the SML system.

Connect applications without developers in 5 minutes!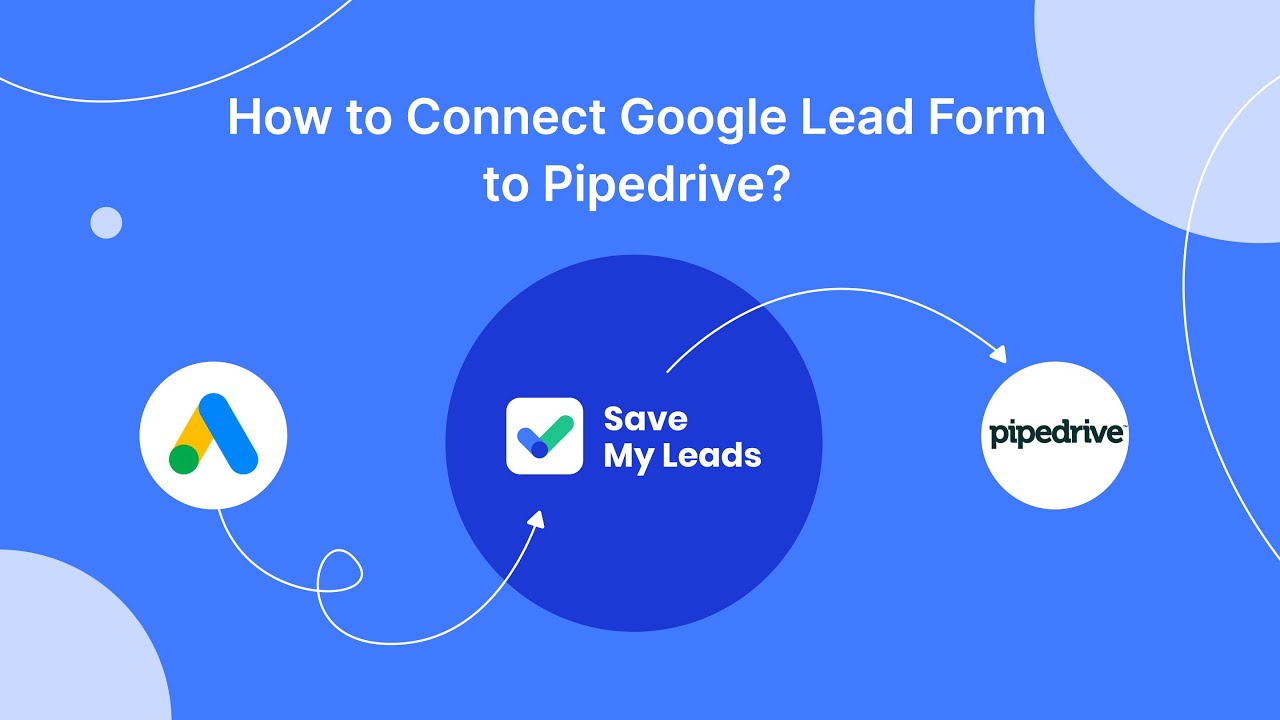 How to Connect Google Lead Form to Pipedrive (Contact)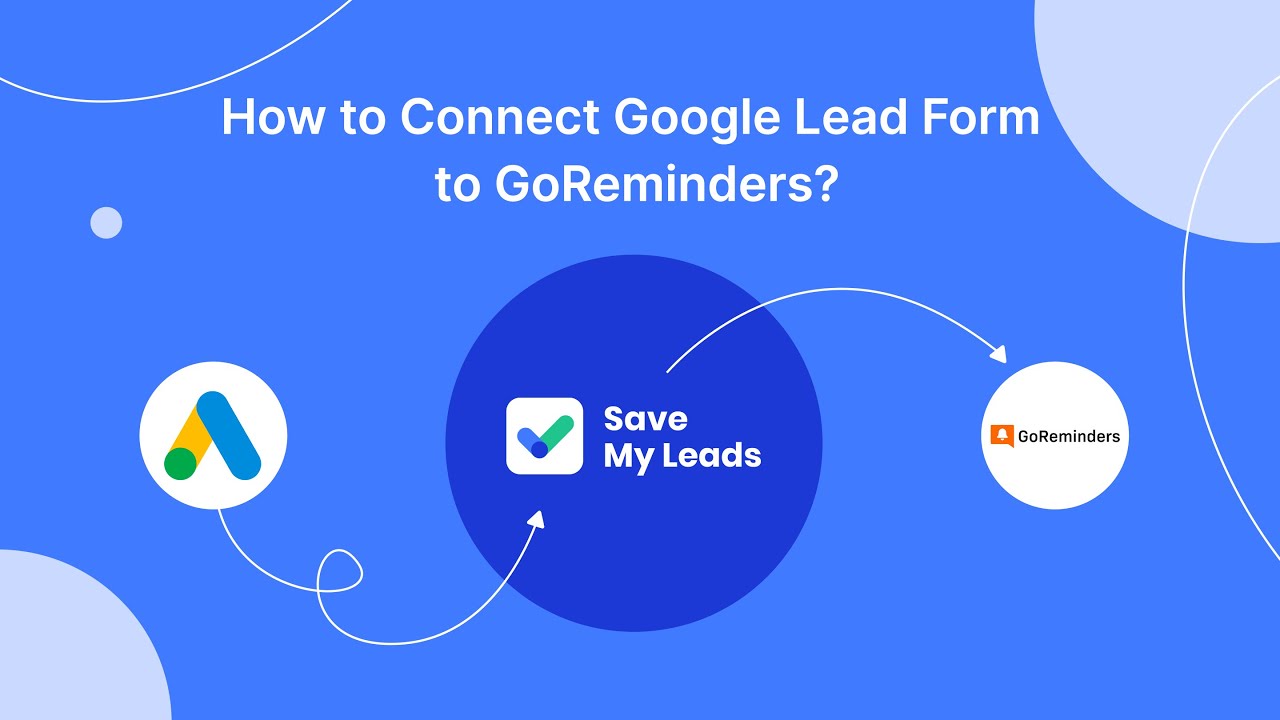 How to Connect Google Lead Form to GoReminders