In this text we will tell you how to automate the transfer of leads from Facebook to Avochato in the form of SMS notifications to send instant messages to potential customers. Without programming knowledge, complex API requests and programmers, just in 5 minutes.
***
You can automatically transfer new leads from Facebook Leads Ads to other systems, such as the Avochato SMS messaging service, this will allow you to instantly send notifications to users who have shown interest in your ad. This increases their loyalty and interest in your product.
You no longer need to transfer information from system to system manually. This frees up time for employees, eliminates routine and allows not to miss leads, "warm up" them quickly and efficiently.
How to transfer leads from Facebook to Avochato
You can connect the operation of the systems through the API interface. Facebook has detailed help documentation for sending API requests and setting up integrations with other systems. Dealing with this issue will not be difficult for a specialist with API skills. But if there is no such employee in your company, you will have to hire an external programmer and allocate a budget for this. To avoid unnecessary waste of time and money, use the simple and convenient online connector for services and systems Save My Leads. With it, any specialist will be able to set up the integration in 5 minutes, without any programming skills and working with the API.
The service has a simple and intuitive logic of work. It guides the user step by step through the communication setup steps. Integrations in the system have already been completed, you need to connect your accounts and enable automatic updates. In this step-by-step guide, we'll show you how to do it.
Sign up SaveMyLeads
First you need to register in the Save My Leads system. Enter your email address and create a password. After that, go to your personal account and create a new connection.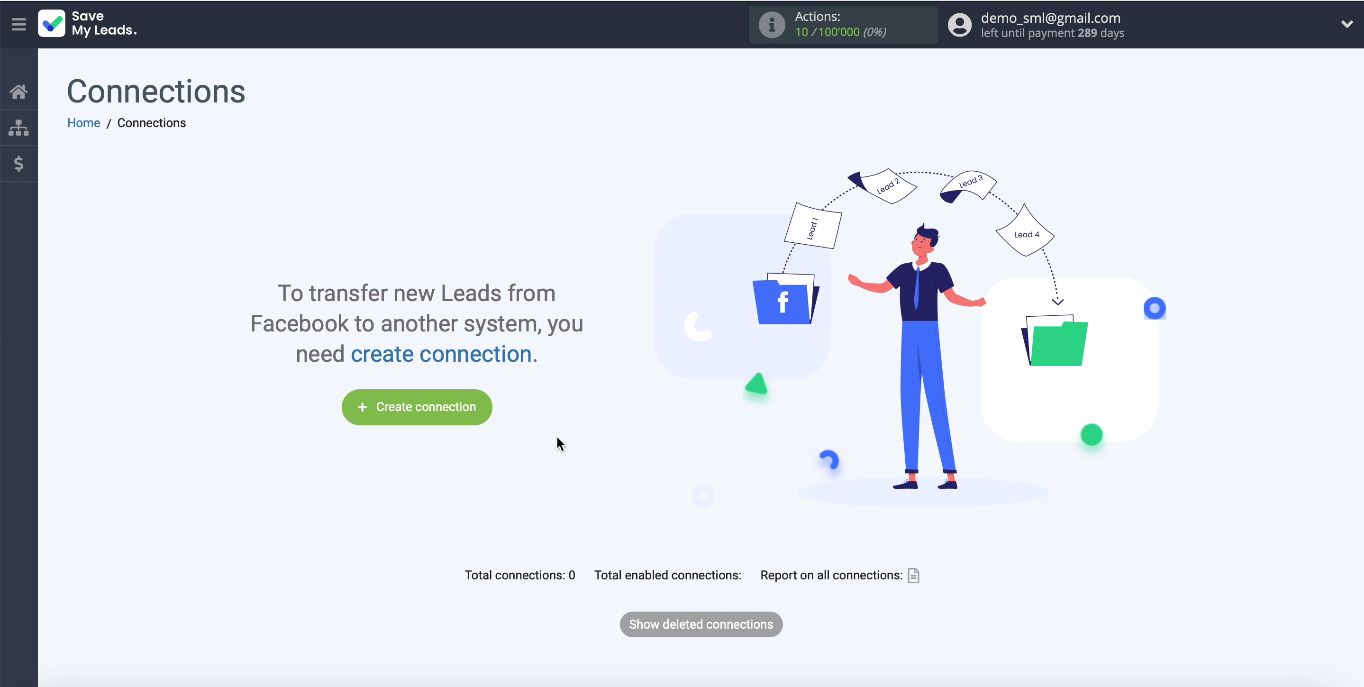 Select one of the pre-built templates in Save My Leads for systems to which you can transfer data. We need Avochato: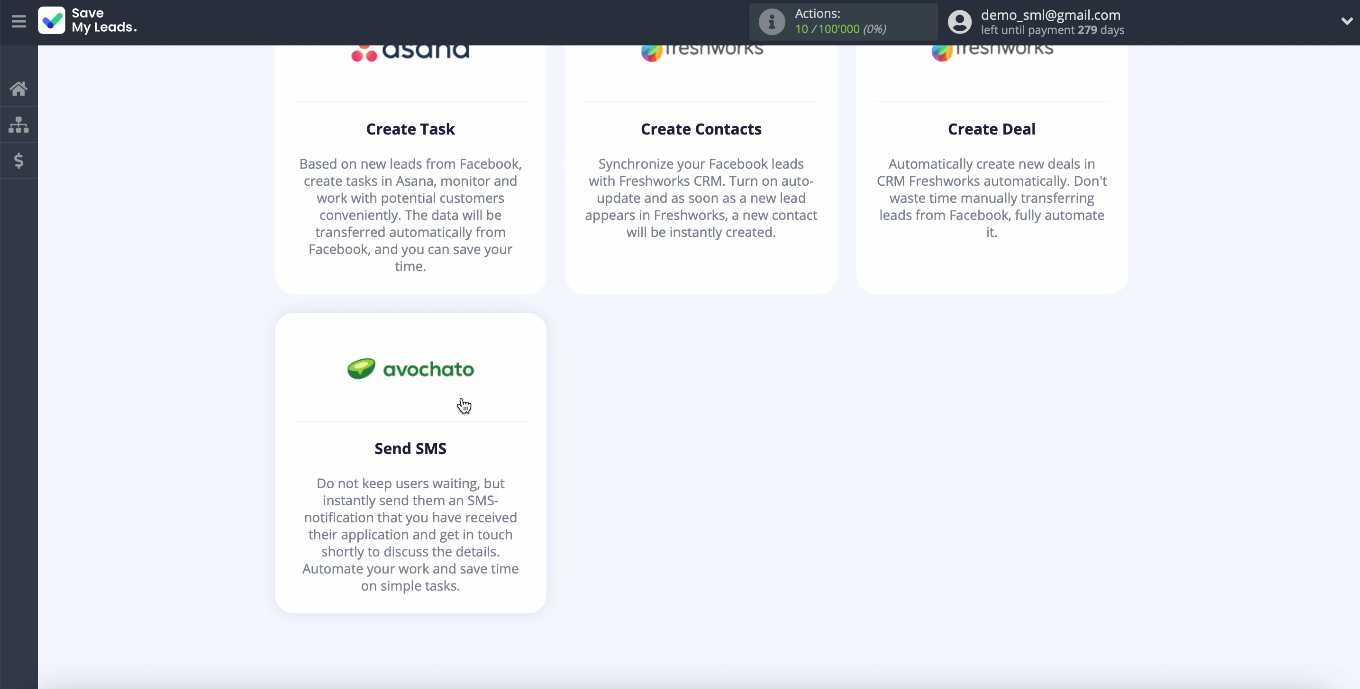 Connect Facebook Leads Ads
Connect your Facebook account to the Save My Leads system. Enter your username and password from your Facebook account and click Edit Settings: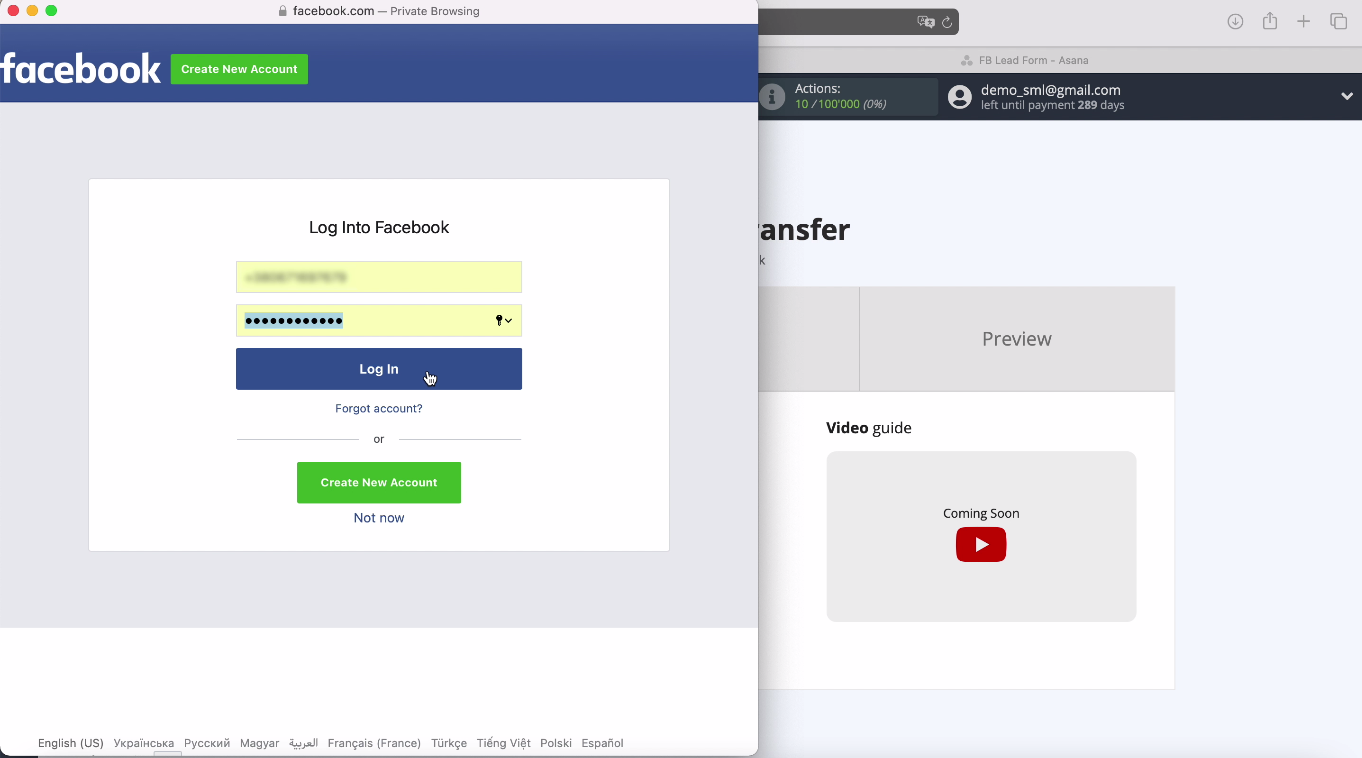 Now you can see all the advertising pages to which you have access. Check the boxes for everything: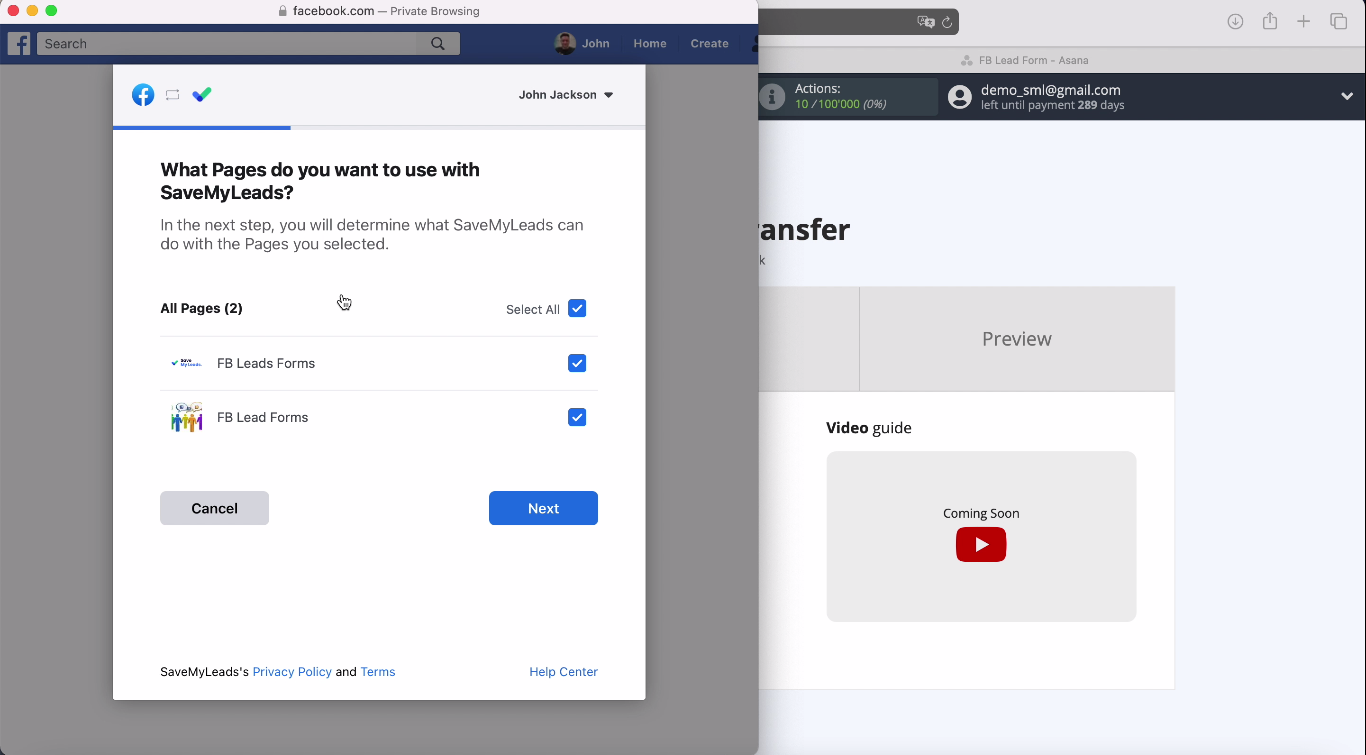 Leave all access checkboxes enabled: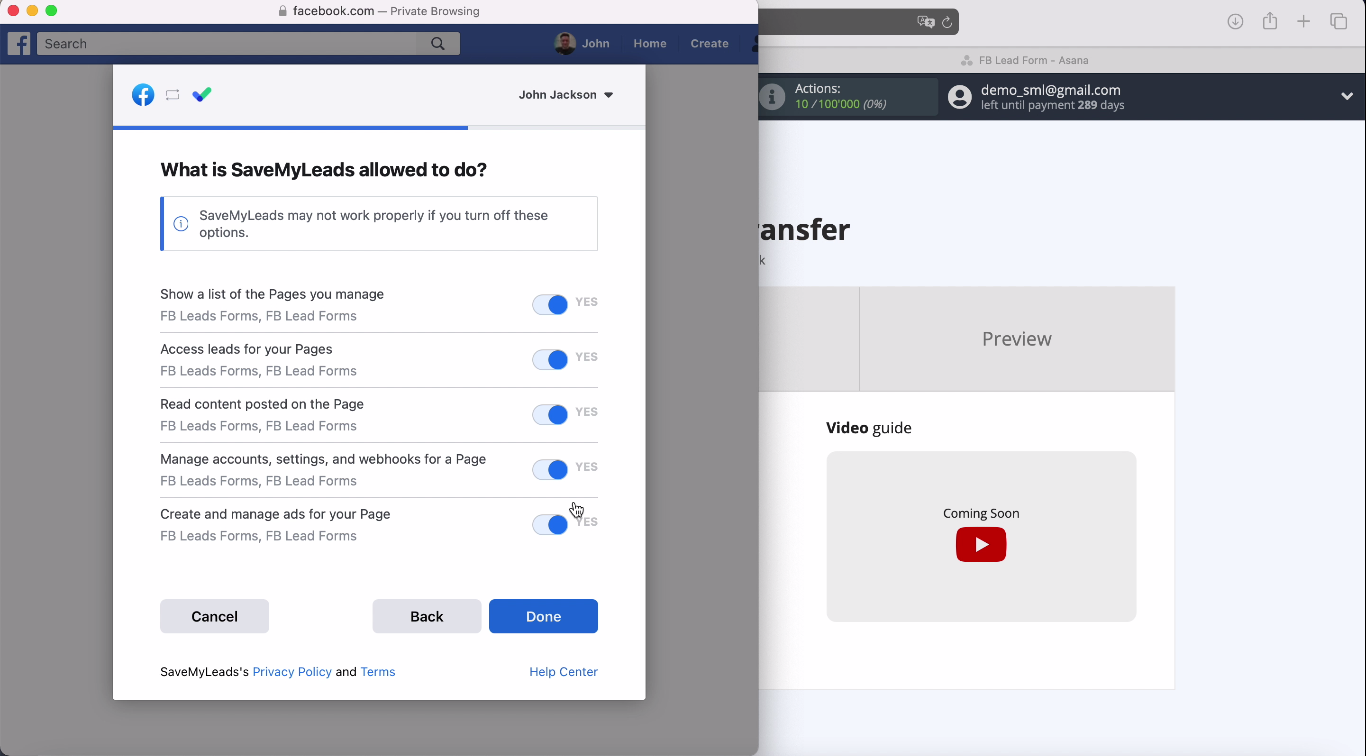 At this stage, you can already select a specific advertising page on which you receive leads. After that, specify the forms by which the data will be downloaded.
Connect applications without developers in 5 minutes!
If there are several forms, you need to create a connection for each of them: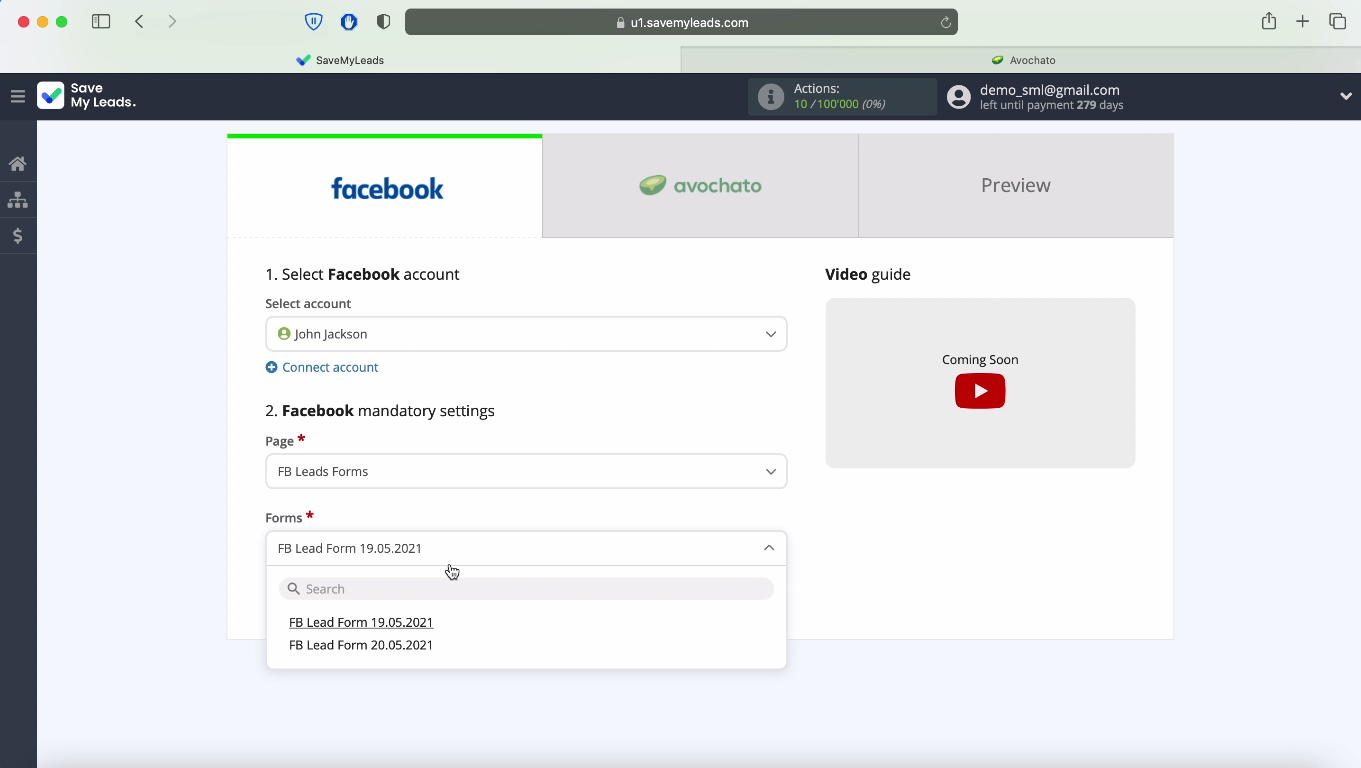 Facebook setup is completed successfully.
Connect Avochato
Connect your Avochato account to the Save My Leads service. To do this, you need to specify the ID and Secret, in order to get them, go to your Avochato personal account, then to the Settings section, and from there to API Access. Here you need to generate new data for connecting via API.
Copy the ID and Secret and paste them into the corresponding fields Save My Leads, click Save:

Select your account in the list of connected ones and fill in the data: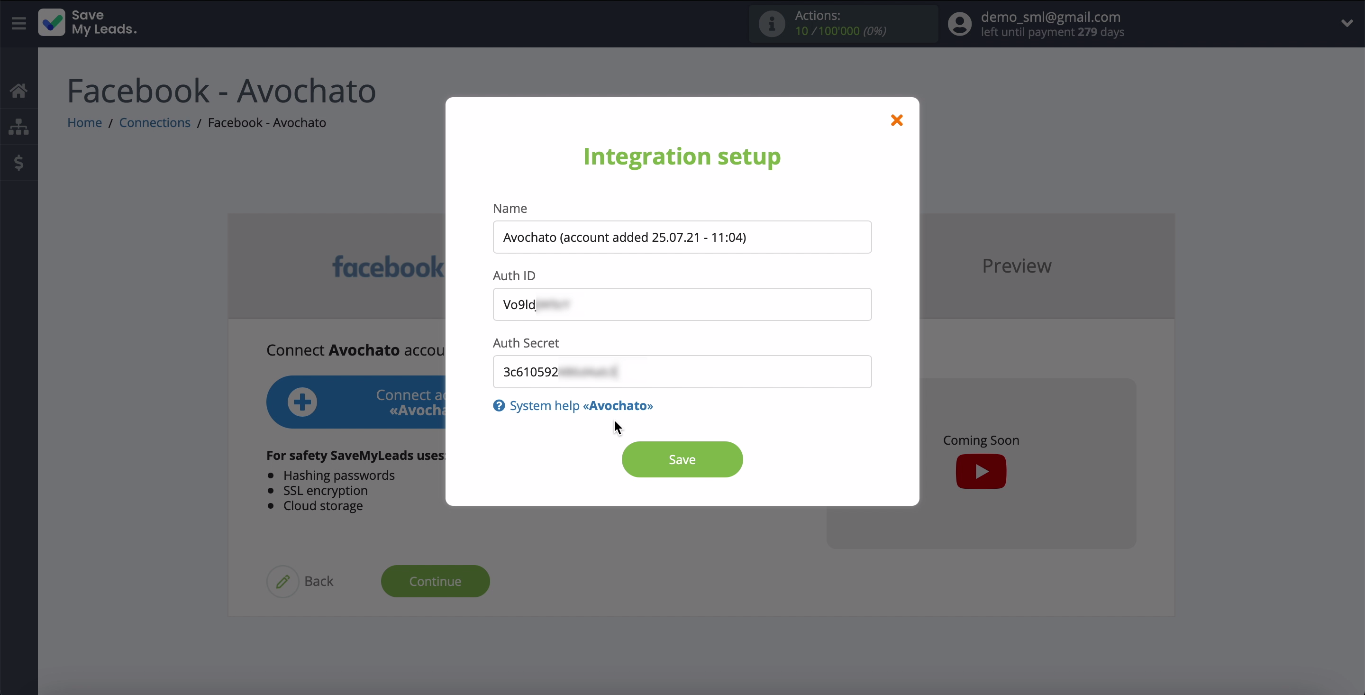 Enter the number that you have registered with Avochato as an SMS sender -messages. Now you need to specify the recipient's number, and this is always a different value for us - a variable. To add a variable from Facebook, which contains a user number, click in the empty field and select it from the drop-down list. In the next step, you need to compose a message that will be sent to each user who has shown interest in your ad.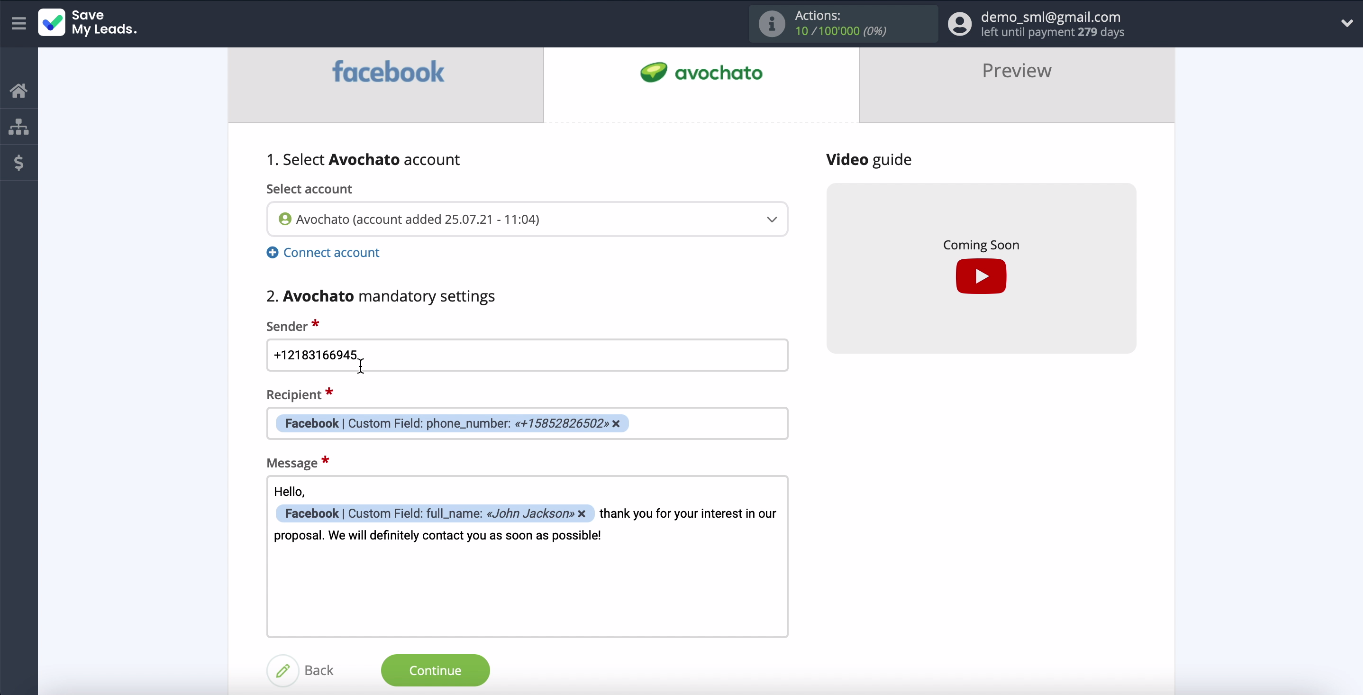 Now you can see an example of data that will be sent to a user in an SMS message. To check the correctness of the settings, send test data, click Send Test Data to Avochato. An SMS message will be sent to the specified number.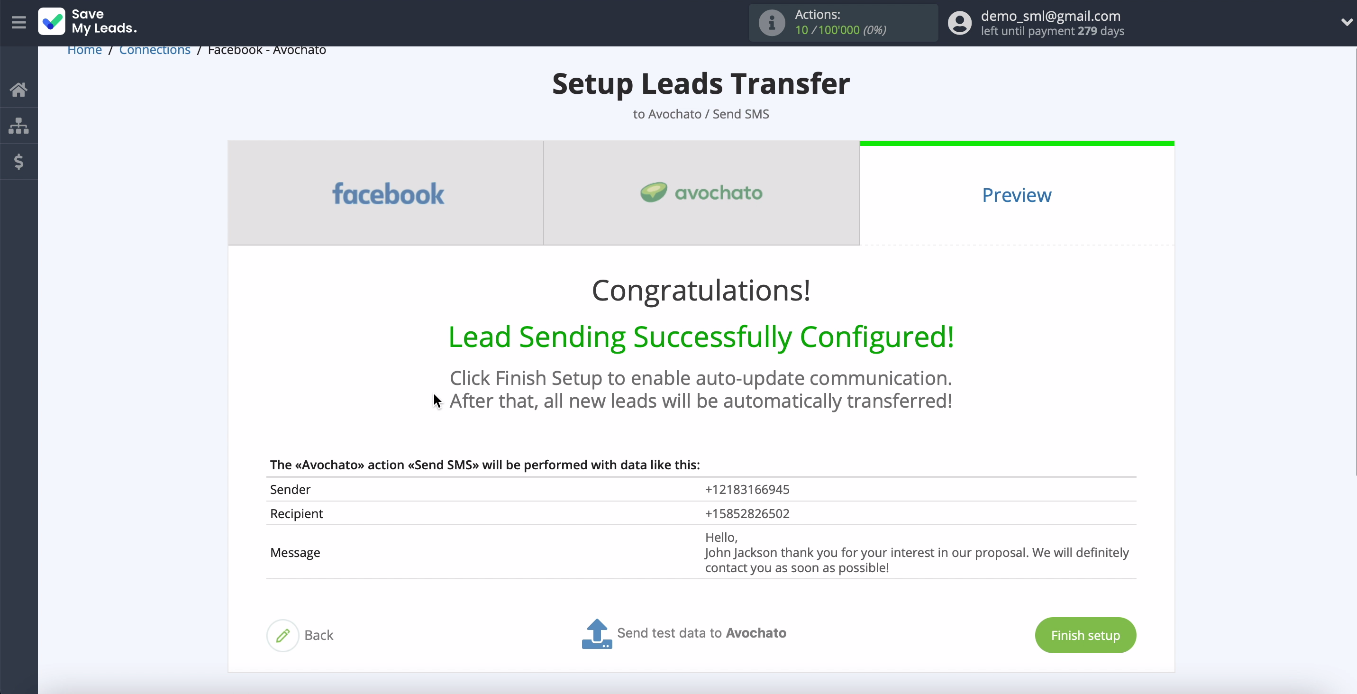 Go to your Avochato account and check the result: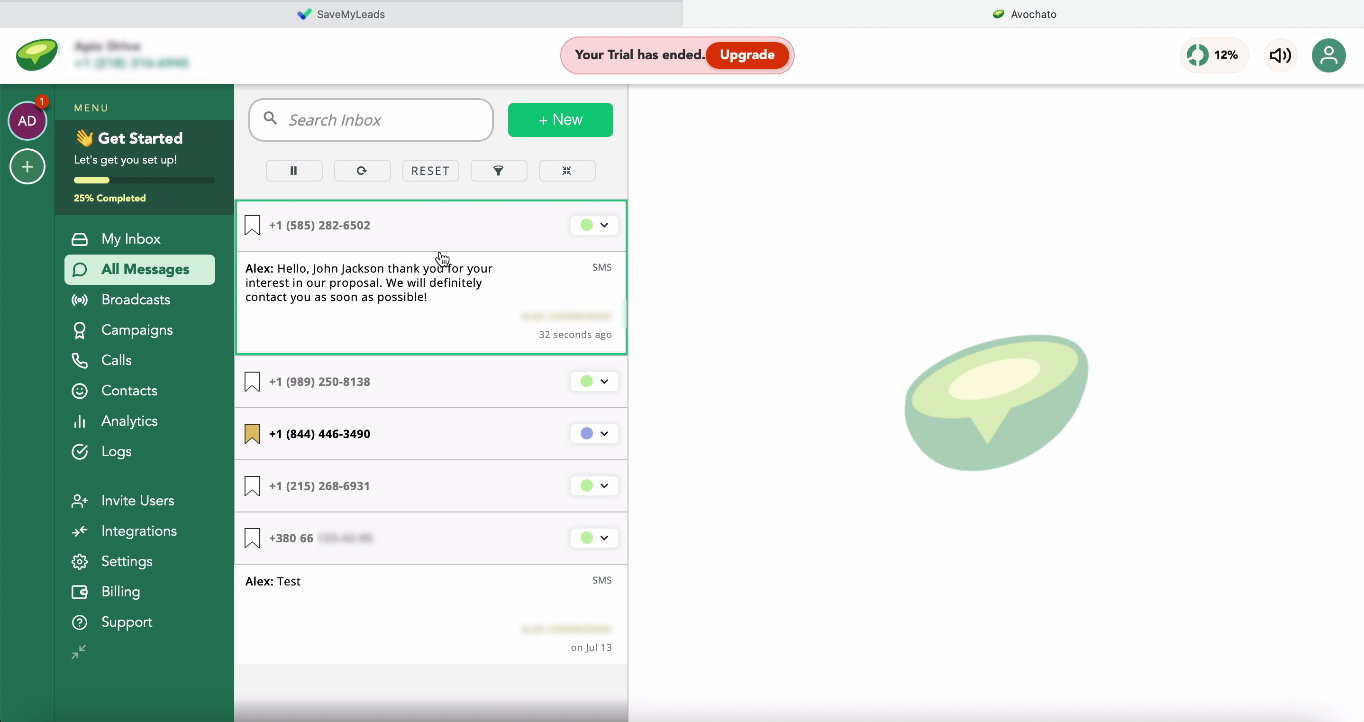 Automatic data update
In order for all new leads from Facebook to instantly receive SMS, turn on automatic data update. After the communication is configured, click Finish Setup and in the next window select the interval for the communication to be triggered and move the slider to the active state. Also, if necessary, you can change the name of the link in its settings.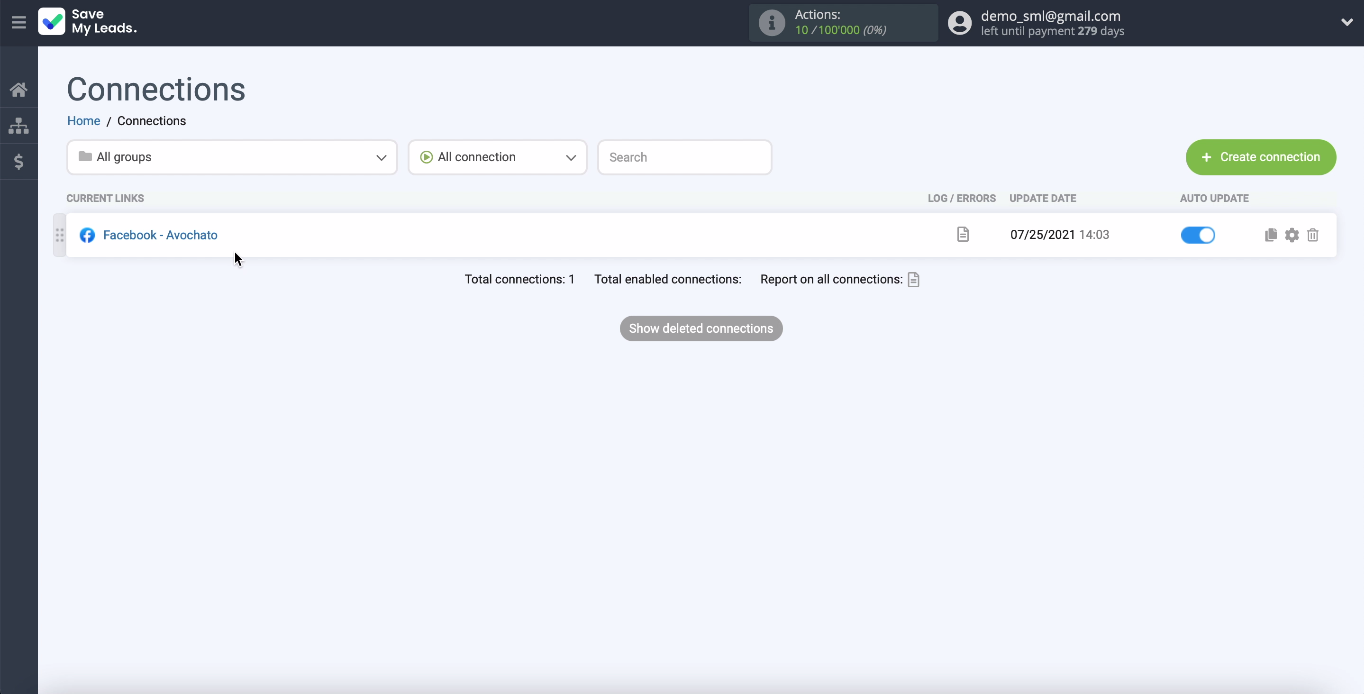 Finish the setup
Now you can see how quickly and easily it is possible to set up the integration using the online connector Save My Leads. You do not need to involve third-party developers if your IT specialist is not on the staff and spend time and money on this, putting the business in constant dependence on the developer if the integration settings have to be changed in the future.
Try setting up a test connection for free to make sure anyone can assign this task. With Save My Leads, you can automate most of the routine business processes and free up time for employees for more important tasks.