The check mark icon that appears on some of the social network's personal and business pages means that the Facebook administration has verified their authenticity.
***
In other words, verified badge is a proof that such a page is actually maintained by the specified organization or public person. Read this article to find out how such marks are useful for companies and famous people, as well as how to get them.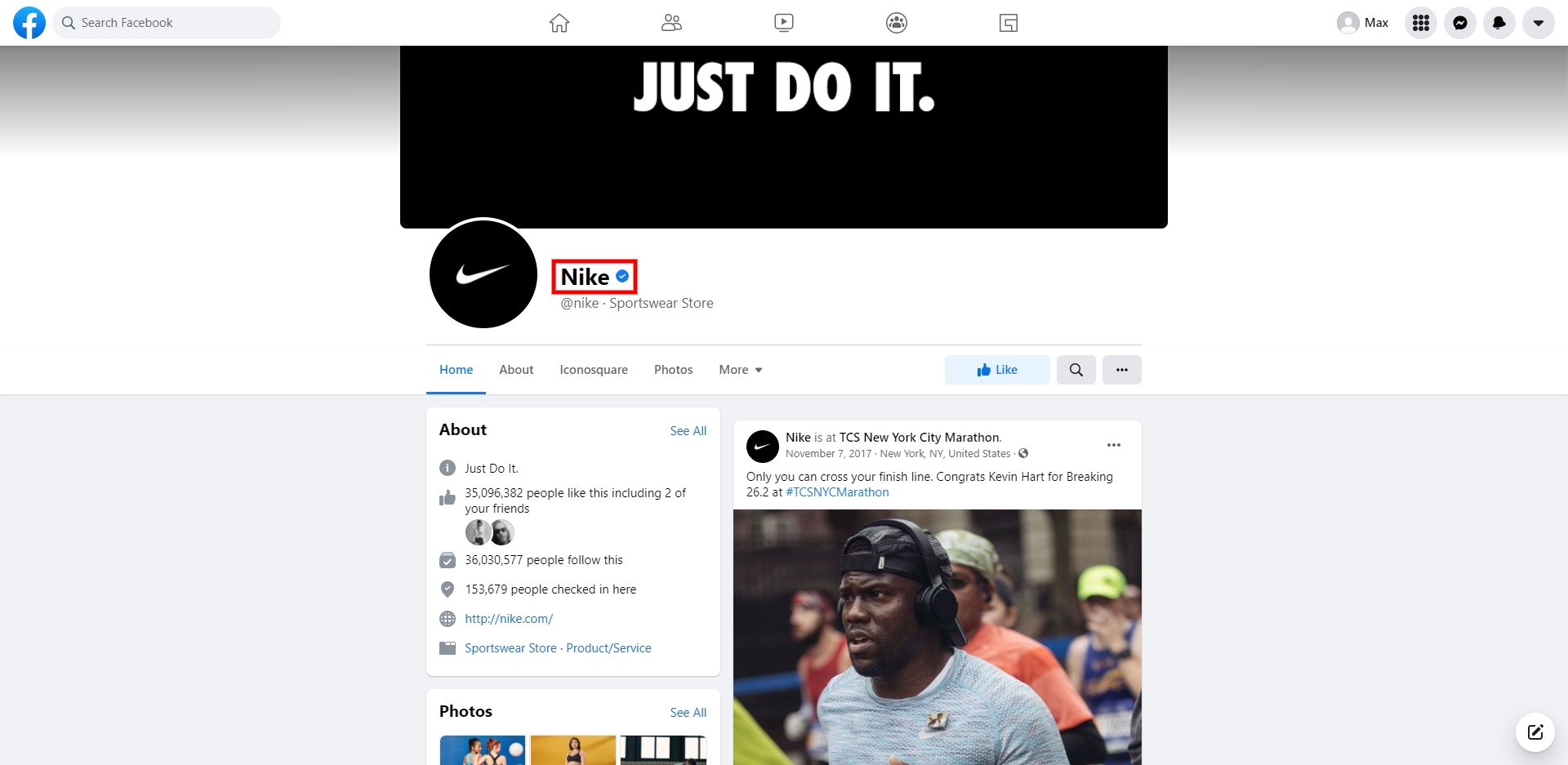 Why do I need to verify my Facebook page?
To protect yourself from fake pages. Scammers can create other pages with the same name or title as yours. But thanks to the check mark, users will understand where the official page is and where the fake one is.
To increase the reputation of the page owner. The verification icon is displayed on the pages of many well-known companies and celebrities. As a result, it has long been associated with popularity, authority, and success.
What requirements do I need to meet to get the verification badge?
To comply with Facebook's rules. Among other things, they prohibit insults and harassment, infringement of other people's intellectual property, and any fraudulent actions. The rules section can be opened by clicking the "Terms of Use" button at the bottom of the social network site;
To fill out the page. You must add a description and photo of the page, as well as publish at least one post;
To get publications about the declared person or company in the mass media. In other words, popular publications should write about the page owner. Moreover, paid publications of an advertising nature Facebook will not be taken into account;
To provide copies of documents confirming that the registered organization or person is behind the page. If you want to verify your personal page, any ID card with a date of birth and a photo will do. If you need to get a check mark for the business page, you will need a company registration certificate or other stamped document.
Why the cverified badge can be taken away
If the page no longer meets the verification requirements, the check mark may be removed. If you provide the administration with false or misleading information, such as forged documents, Facebook employees can remove not only the verification badge but also the page itself.
How to apply for page verification
Open your personal Facebook page on your computer then click the "More" and "Help" buttons at the very bottom.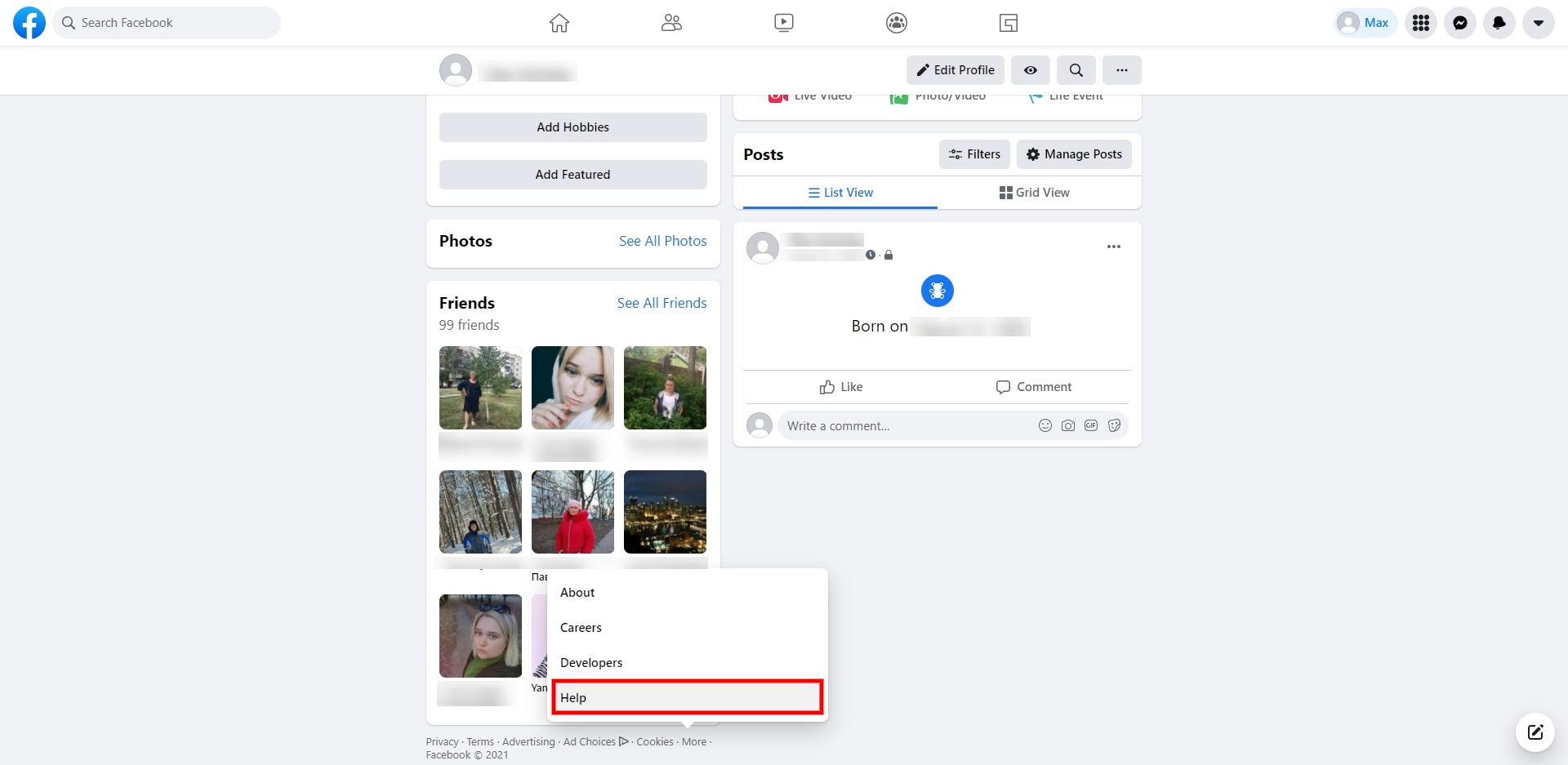 Enter "How to request a Facebook verified badge" in the search and select the appropriate section in the results.

Go down the page a little and click on the "a contact form" link in the "how do I request a verified badge" part.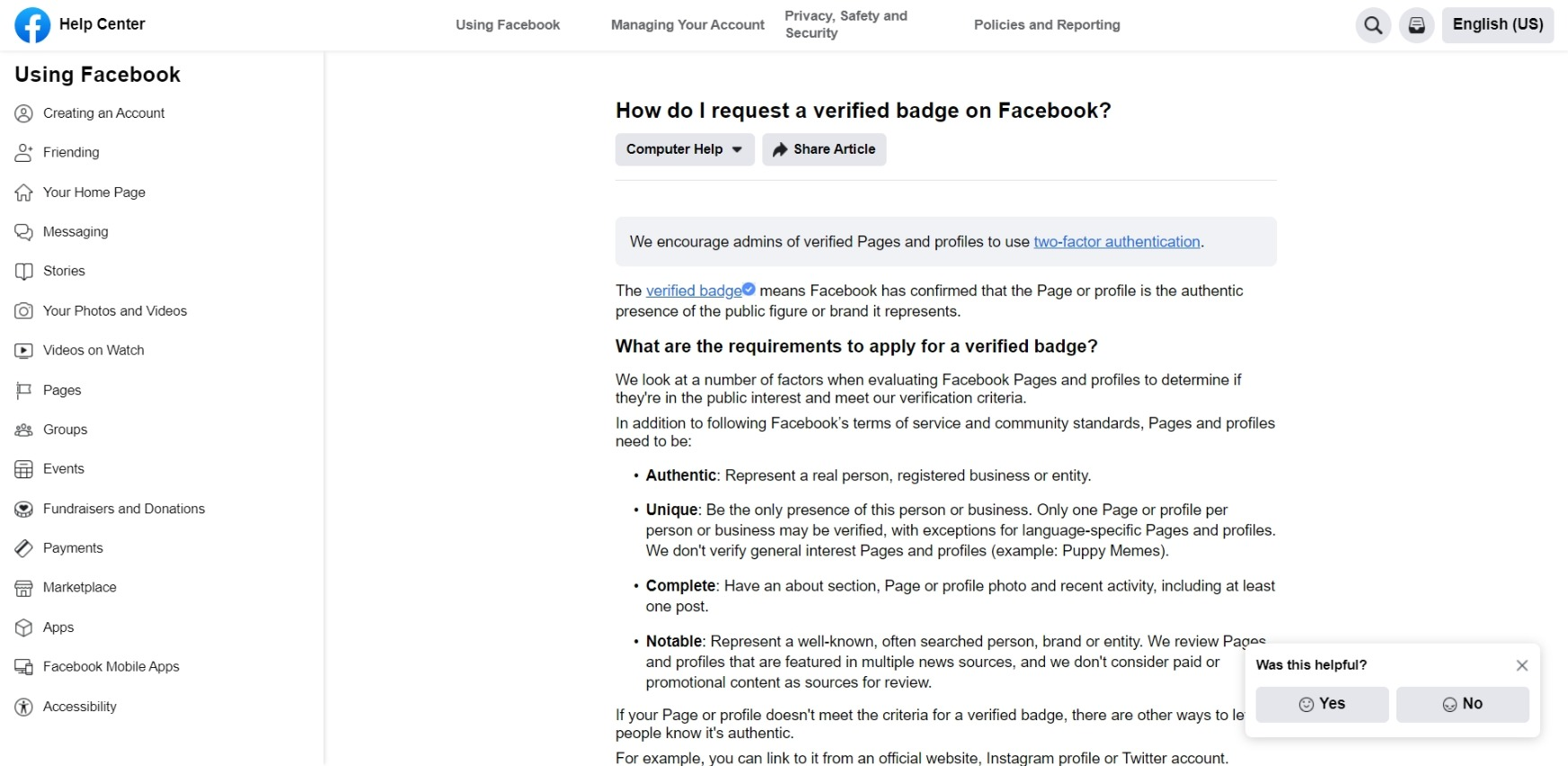 Connect applications without developers in 5 minutes!
Enter all the requested data and send it for verification.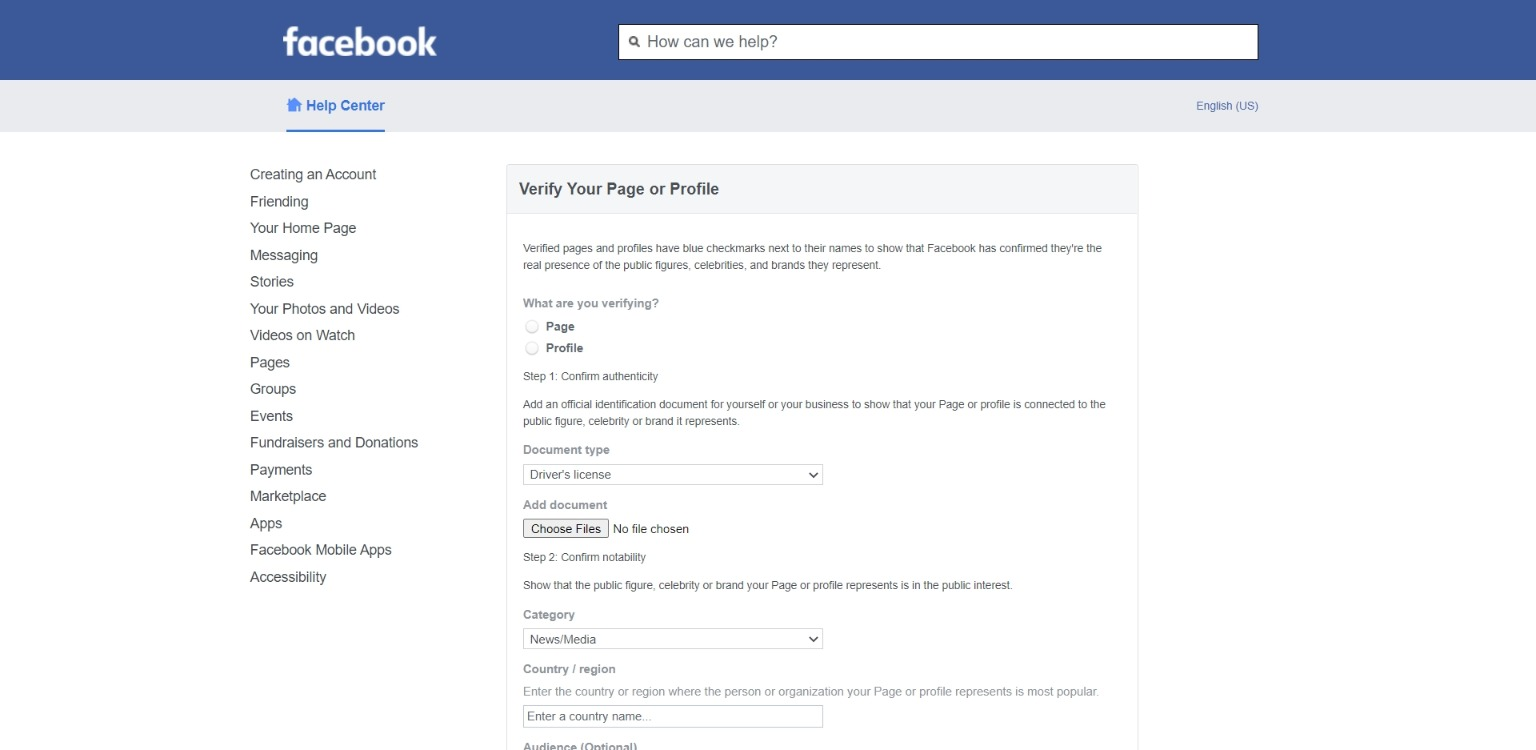 As soon as your application is reviewed, you will receive a notification. In case of refusal, the data can be sent again but only after 30 days.
Conclusion
The verification badge proves that the page has been verified by Facebook administrators.
The presence of this icon protects the page from fakes and increases the authority of its owner in the eyes of the audience.
To pass verification, you need to meet certain requirements: follow the rules of Facebook, fill out a page, get publications about its owner in mass media, and provide copies of documents certifying the declared company or identity.
If the page no longer meets the requirements or the owner tries to deceive the administration, the check mark may be removed and the page may be blocked.
You can apply for verification via the "Help" section on the Facebook website.
***
If you are engaged in social network promotion, you know that this work largely consists of routine actions. To help you, we created the SaveMyLeads service. It can automate many tasks, such as uploading leads to your CRM systems. Try it for free and see how useful it is!