Facebook is one of the most popular and visited social networks on the Internet. The number of active users of this platform exceeded 2.5 Billion last year and it continues to grow. Instagram, a Facebook-owned photo hosting, is also gaining its popularity, with an active monthly audience of 1 billion users.
***
Both of the platforms are perfectly suitable for brand promotion and searching for solvent customers for any product or service. To find and launch targeted campaigns for both networks will be easier using a single tool – Facebook Ads Manager.
Facebook Ads Manager – what is it and its application?
This is an advertiser's account on Facebook, created to launch and manage ads via the Facebook Ads platform. With its help, the users can create ads for different promotion formats on FB and Instagram pages, customize the target audience and other ad parameters, and monitor the performance of the existing campaigns.
What is the Ads Manager for? It makes it possible to:
Create one or a couple of ad accounts and switch between them.
Launch ads campaign on Facebook or Instagram, add advertisements and ad groups for all available formats: desktop and mobile FB website version (news feed, search, instant articles, right column, etc.), Facebook Messanger, Facebook, and Instagram mobile applications, Facebook and Insta-stories, and partners' apps and websites (Audience Network).

Customize targeted advertisement, taking into account the following criteria: location, demographic and social peculiarities of a target audience, bid, ad display schedule, optimization strategy, etc.

Manage active ad campaigns: Ads Manager settings allow you to edit texts, add pictures or videos to advertisements, change ad campaign settings, bids, payment models, and campaign budget.

Conduct a detailed analysis of ad campaign results, using an extensive set of report and statistics tools, adding necessary metrics. There are general statistics reviews and a search for a specific campaign/group/advertisement or selection of campaigns by different filters or periods.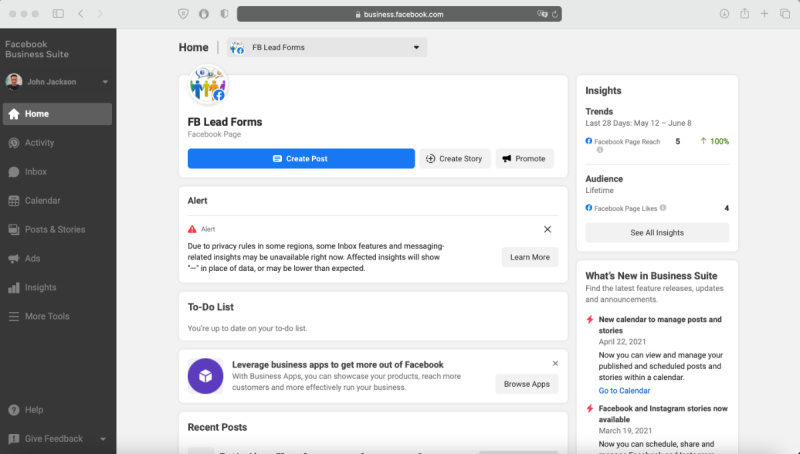 How to prepare an ad campaign in FB Ads Manager?
First, it is necessary to define the target audience of Ads Manager, which is interested in your product or service. This way you can quickly and accurately target your ad campaigns and make them more effective.
Next, consider a unique selling proposition (USP) for your product. Here you should take into account the pain points and needs of the target audience, as well as other important factors, which can be helpful to sell your product or service.
The next step is the creation of landing and pre-landing pages, where all the traffic from the ad campaign on Facebook or Instagram is directed to. Directing potential buyers to specially designed LPs with selling content guarantees higher conversions than a link to a product in an online store.
Then you should start developing creative ad ideas, carefully thinking over the text, photos, and videos for each ad - they need to be attractive and interesting for the target audience, as well as meet the technical requirements of the social network for the selected advertising formats.
The final step of preparation is actually the advertising campaign creation with a choice of purposes, payment models, targeting settings, and ad publishing.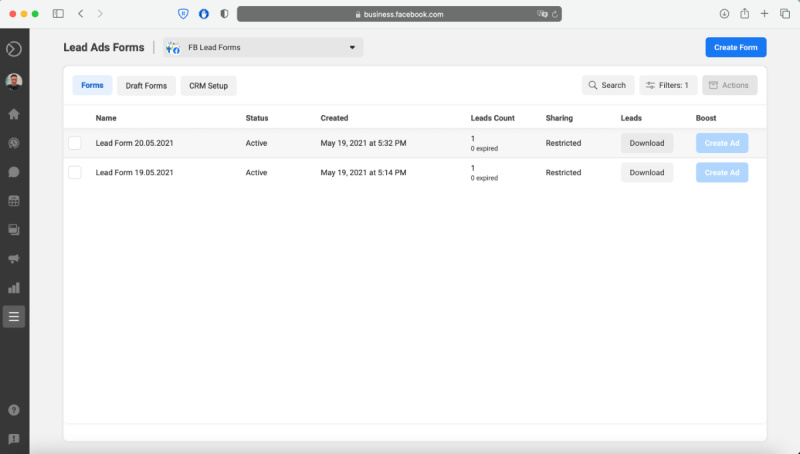 How to enter Facebook Ads Manager?
There are three different ways to enter Facebook Ads Manager, all of them require personal or business FB account creation:
Log in to the website and click the link: https://www.facebook.com/adsmanager/manage/campaigns
In your Facebook profile page, click on the drop-down menu in the upper right corner and select "Advertising". Next, you will see a pop-up menu, asking to create a page for a company, brand, or organization. After creating it, you can go to your account and start setting up ads in Ads Manager.

It is also possible to create a public page and launch an ad campaign the same way, using the Facebook mobile app.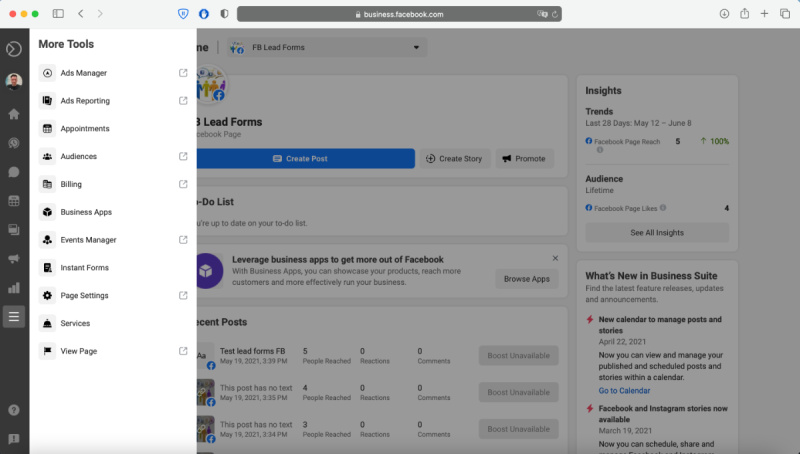 How to use Ads Manager?
This universal advertising office makes it possible to create ad campaigns not only for Facebook and FB linked Instagram accounts, as well as for sites and applications of the FB partner network. All you need is to follow these steps:
1. Ad campaign creation
Enter Facebook Ads Manager settings and select 'Create ad'
2. Goals settings and ad campaign name
Select an ad campaign goal from a list of available options: awareness, reach, traffic, engagement, app settings, messages, video views, lead generation, conversions, store visits, or catalogue sales. After that, give a name to your ad campaign (optional).
3. Ad campaign settings
Now you go to the ad campaign customization menu, where it is possible to pick the type and category of an ad campaign, set a budget limit, configure A/B testing parameters and enable/disable the budget optimization function.
4. Ad group settings
Here you can select a traffic destination (website, mobile app, FB Messenger, or WhatsApp), add an offer and dynamic creatives, set a budget (for a day or all term), schedule a campaign launch and end date. It is also offered to set up the Ads Manager audience for your ads – to create a new targeting or enable one of the previously saved ones.
5. Ad placement selection
One of the most important steps on the ad campaign settings page is the selection of ad location. The inexperienced advertisers go for automatic settings, but the experts use customized settings. Here you can specify one or more platforms to display the advertisement: Facebook, Instagram, FB Messenger, Audience Network.

Connect applications without developers in 5 minutes!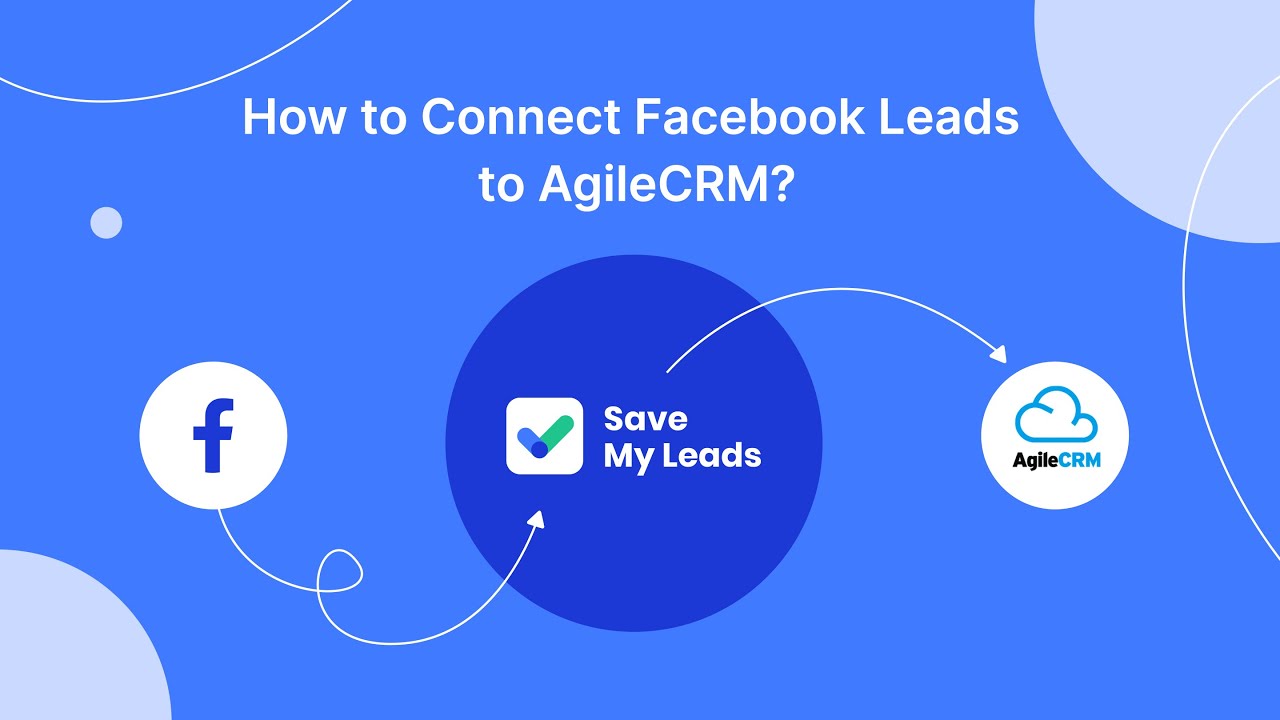 How to Connect Facebook Leads to AgileCRM (Create Contacts)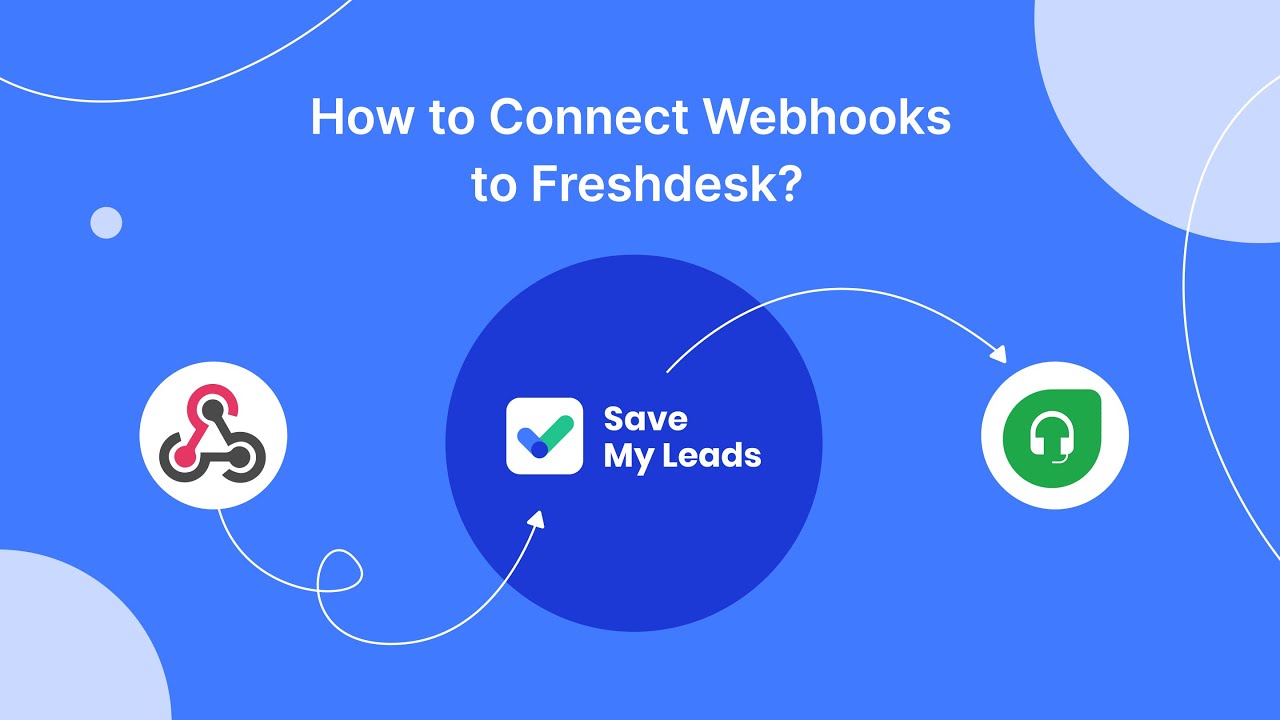 How to Connect Webhooks to Freshdesk (contacts)
6. Ad settings
The final step is the ad settings. The FB Ad manager interface allows you to create your advertisement from scratch, use the existing one, or import a ready-made ad layout from the Creative Center. Then you should select a preferable ad format: single photo/picture, video, carousel, or collection, you can also select Instant Experience (full-screen mobile mode). After that, upload pictures and/or video, add a headline, description, and body text. It is also necessary to select traffic direction (website, event, phone call).
Here you can also select languages for automatic ad translation, or add your own translations. In this section, there is an option to track conversion event data on a website / in application – a useful feature for an ad campaign performance evaluation. In addition, you can enable an ad preview mode to see, how your ad looks like in the selected display locations. Once all the settings are done, click the "Publish" button to launch the advertising campaign.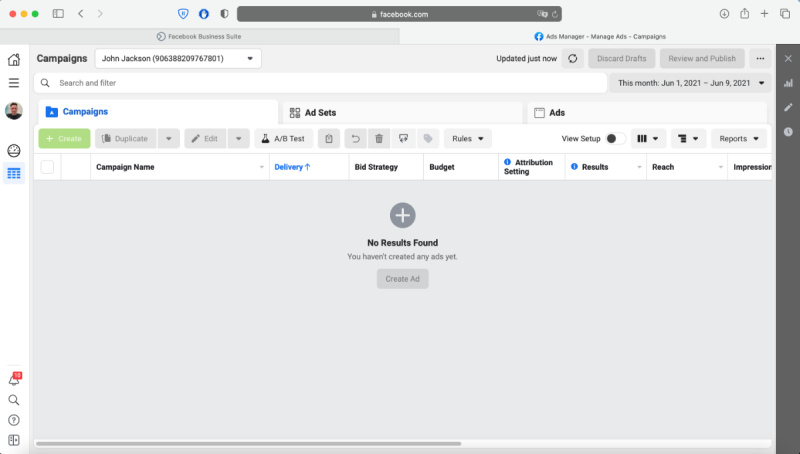 Conclusion
Facebook Ads Manager is a universal ad account, which makes it possible to create, set, track all the ad campaign indexes in its sections and sub-services of this social network (Marketplace, FB Messanger). You can also use this service to place ads on Instagram and on partner resources of the Audience Network.
There are multiple account support, flexible targeting customization options, various management options for ad campaigns, advertisements, and ad groups. This service also offers a wide range of analytics and statistics tools to assess the results of active and completed ad campaigns.
***
Are you actively using Facebook Ads Manager in your advertising campaigns? Set up the integration of this service with other systems and take your business automation to the next level. For example, set up that contact information from leads left by potential customers will be used for automated email campaigns or for creating new contacts and tasks in your CRM. Sign up and try it for free!