In this tutorial, we'll show you how to use the SaveMyLeads online connector to set up the upload of leads from your Facebook advertising account as new posts on Monday.com.
***
Thanks to broad functionality Facebook efficiently used for conducting business. Through advertising accounts companies offer potential buyers their goods or services. As the business develops, they have an increase in the flow of new leads.
Managers daily have to process big number information: requests, appeals, comments, create transactions, transfer orders, form client base from new leads and so on. If all this work is done manually, then routine tasks will take a lot of time. It is necessary expand state or part of the leads will lost. In addition, the flow of potential customers, as usual, comes from different sources, it is more convenient to work with them from one interface.
To maximally automate all routine processes at work with clients, and also control actions of managers, account in Facebook can be integrated with service Monday.com. Thanks to this you will be able to set up uploading leads from advertising cabinet in Facebook to the form of new records in Monday.com, convenient to store, process and to interact with them.
Thanks to integration you can switch staff on performance more important tasks, and also avoid different mistakes at work with clients.
For settings uploading leads from Facebook to Monday.com it is necessary to tie work of these services with API. Facebook has broad possibilities for integration. If you know how to work with API-requests, then to realize integration to you not will be labor, and if there are no such skills, an SaveMyLeads online connector will help you.
How to link Facebook and Monday.com?
To customize integration with the help of connector SaveMyLeads, you will not need knowledge in programming and not have to study API-interfaces. Customization of the integration will take no more than 5 minutes.
To start work to you have to pass the uncomplicated registration: point out e-mail address and come up with password for personal cabinet. Having completed registration, go to private cabinet to create new link.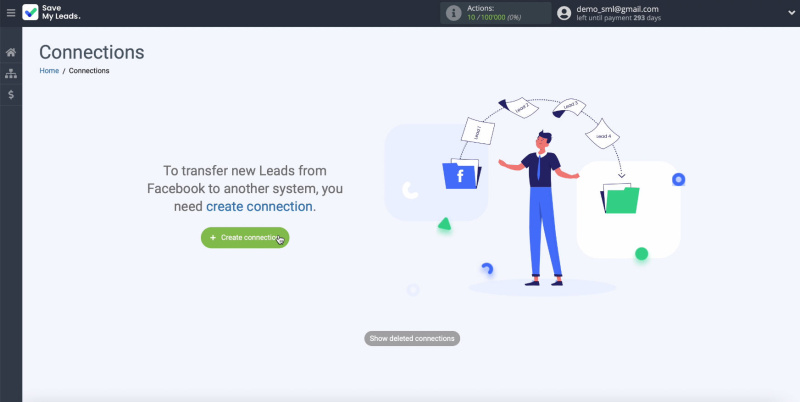 Connect Facebook Leads Ads
To set up the link, use the ready-made template system from which the data will be transmitted - Monday.com.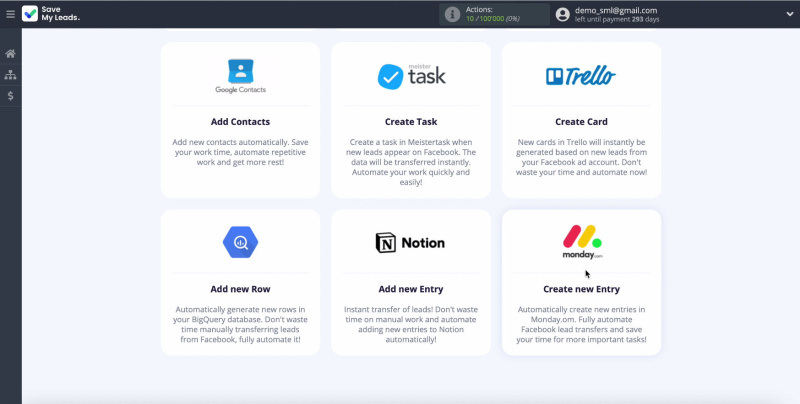 Connect your account on Facebook to service SaveMyLeads.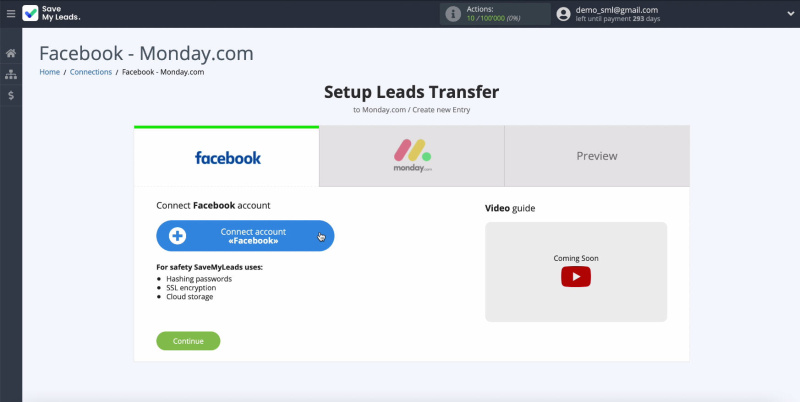 In the respective fields indicate login and password from personal personal cabinet on Facebook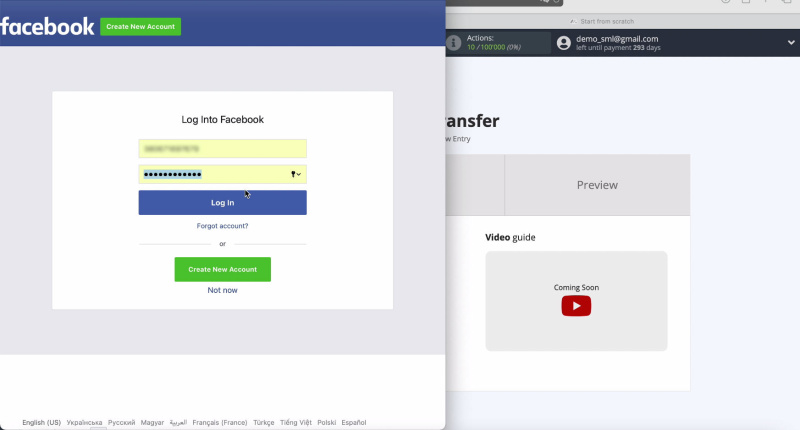 To proceed customization click Edit settings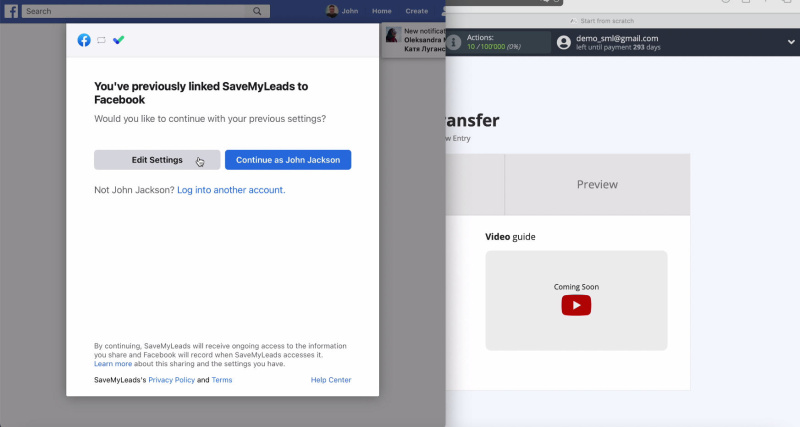 All available advertising pages are in front of you. Check all the boxes so you can work with them in the future.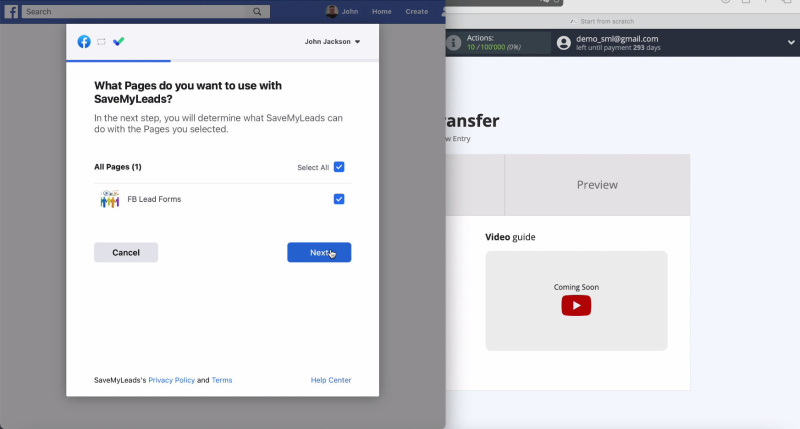 For settings access leave all check marks active.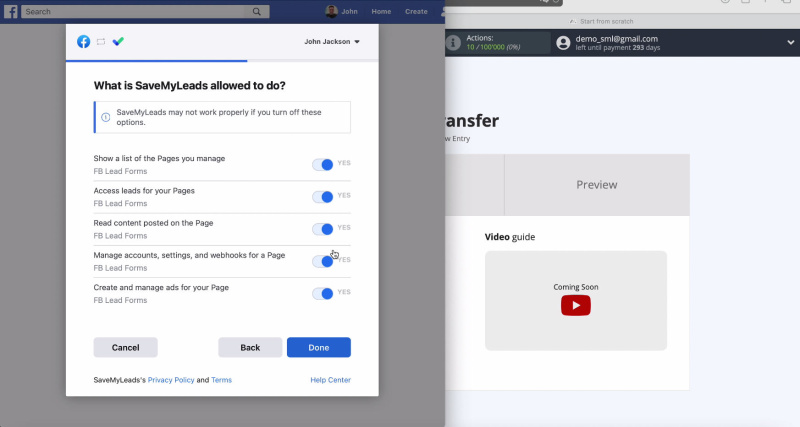 Now you can you see your account in the list connected, if it is displayed, select it.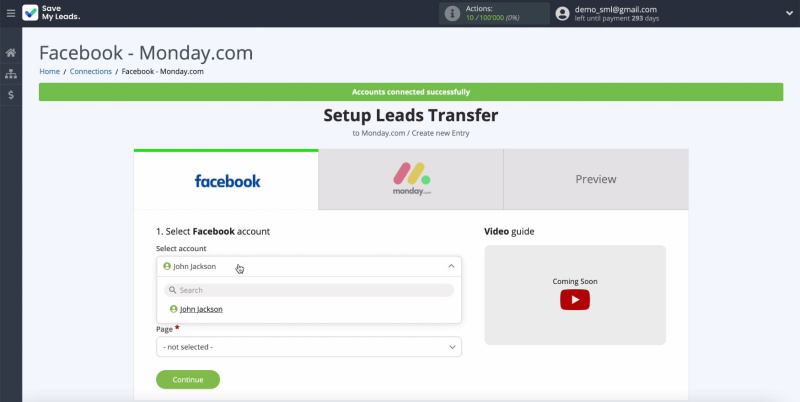 Here, too, select the ad page on which the leads appear.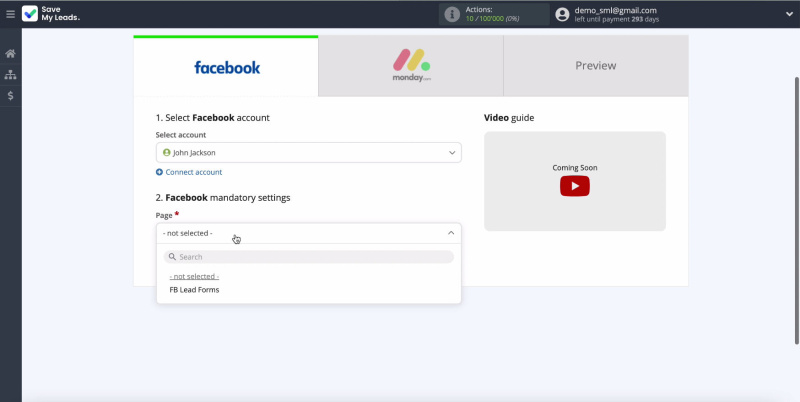 Set shape for unloading data. If you have several forms you will need to create connection for each of them.

Connect Monday.com
Go to Monday.com. To do this, it must be connected to the SaveMyLeads service.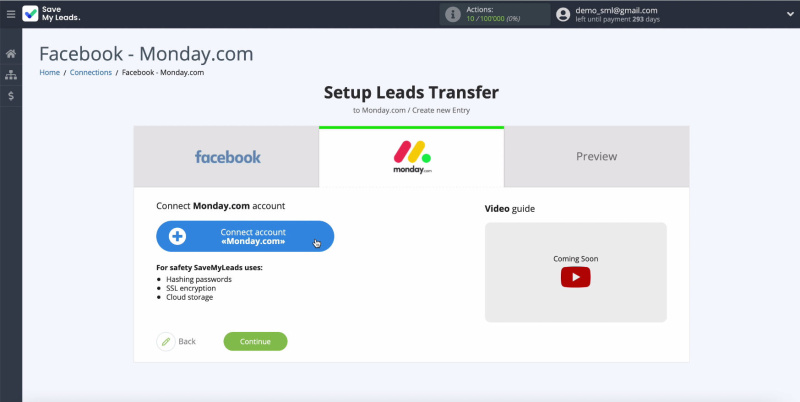 To connect Monday.com, in the emerging window indicate API-key. For this go to private cabinet of the service.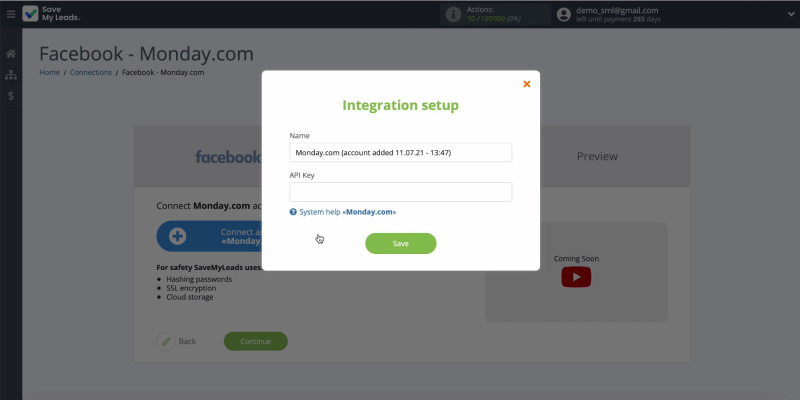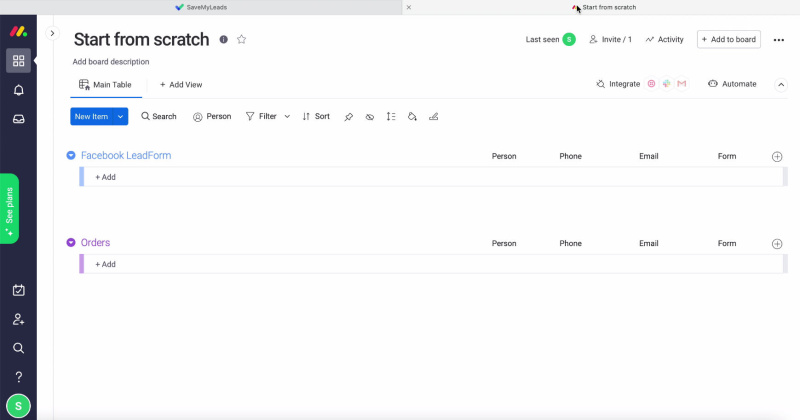 In personal cabinet go to settings profile, then chapter Developers, tab My Access tokens, after click button Show and copy emerging API-key.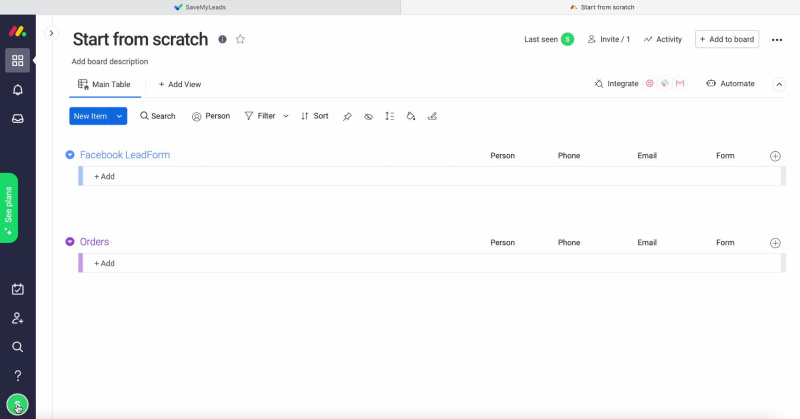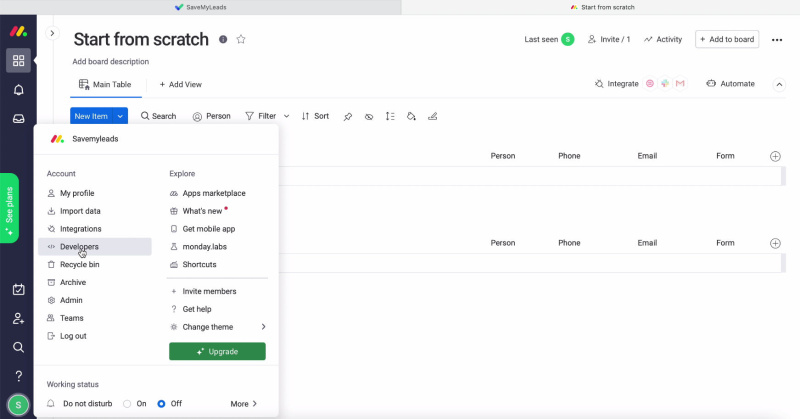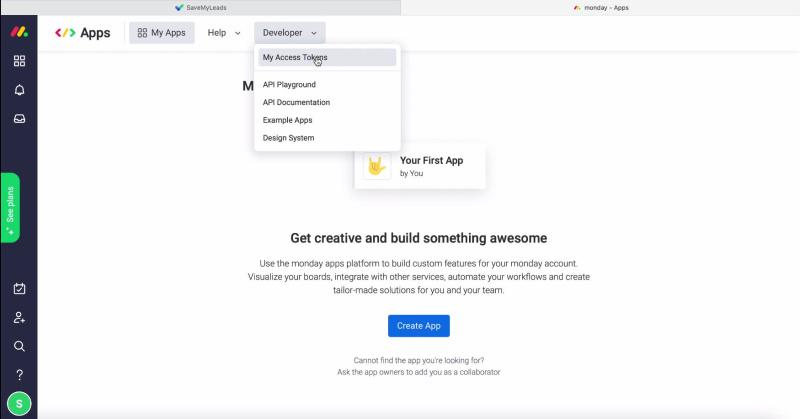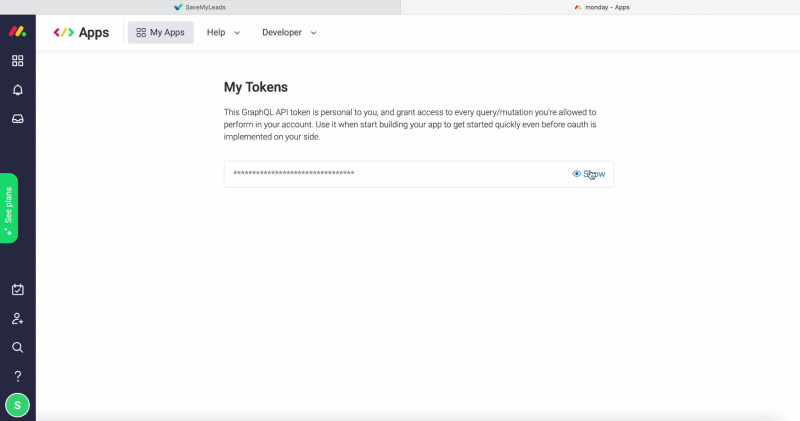 Copying API-key, come back on tab service SaveMyLeads and insert it in the corresponding field, click Save.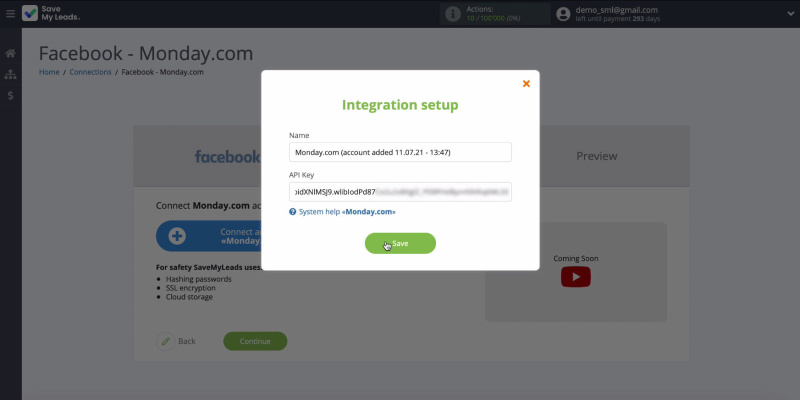 In the list of connected accounts choose yours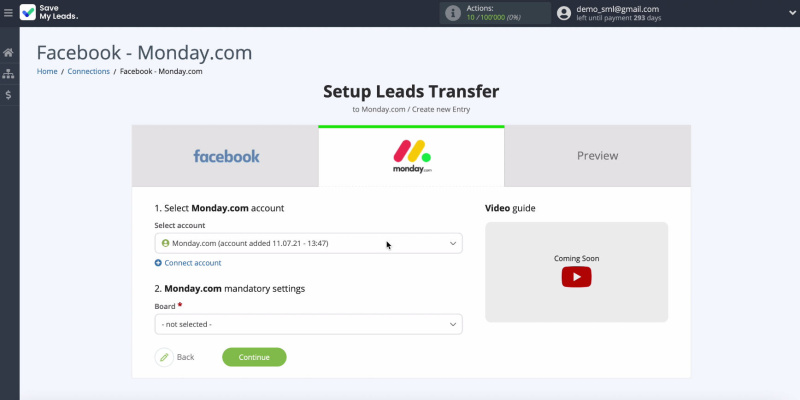 Specify board, on which will the new records be be added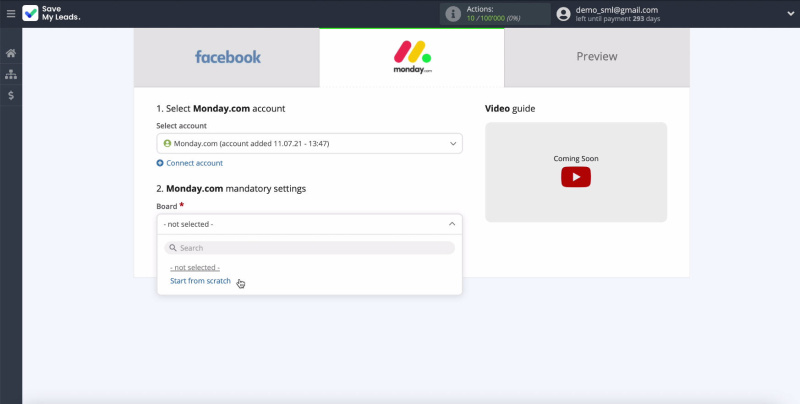 In the same window choose group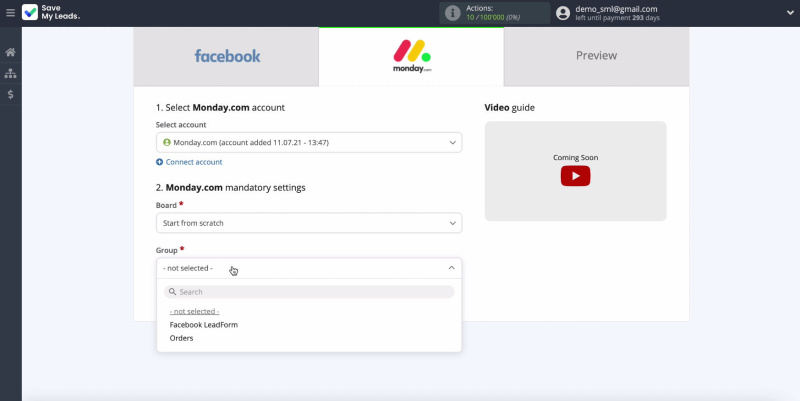 Next step you will open list fields that can fill in at creating records. In them can point out variables from Facebook.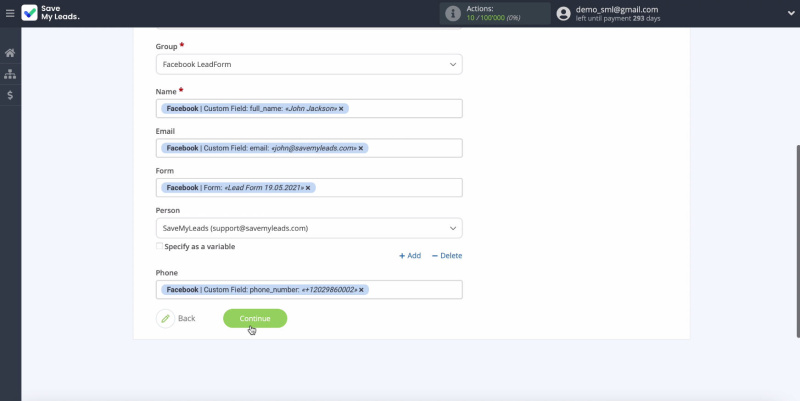 To highlight the required variable, click the field and select it from the list. Click Continue.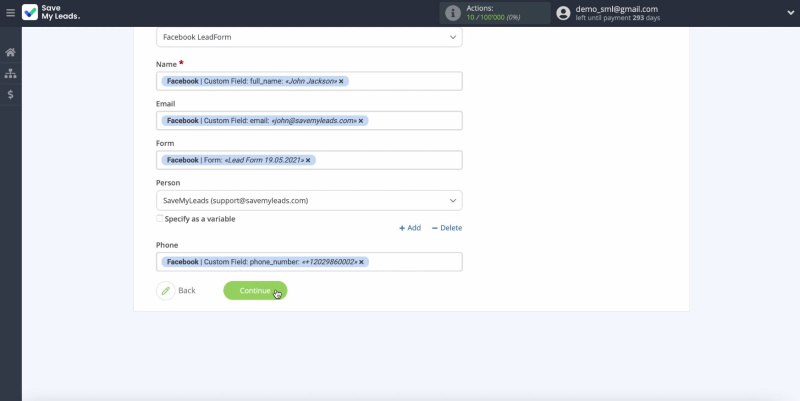 Now you can see an example of how the fields will be filled in when new records are created. Confirm the settings are correct and click Submit Test Data to Monday.com.

Go to private cabinet Monday.com and check result and then come back to service SaveMyLeads and finish customization.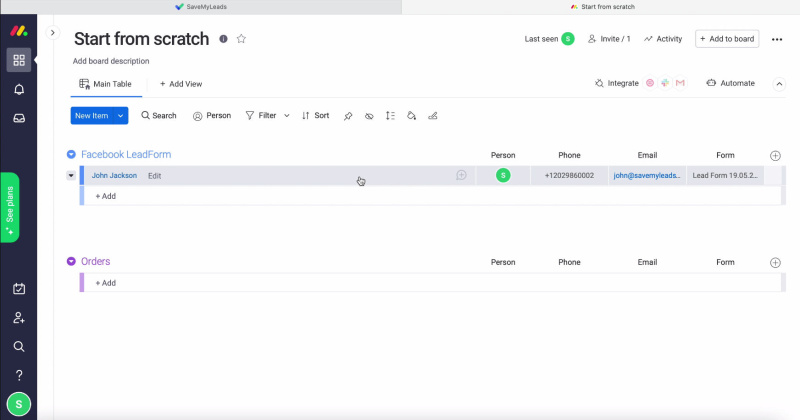 Automatic data update
In the service Monday.com instantly were created new records on basis enrolled leads from Facebook, turn on auto-update, pressing Finish Setup.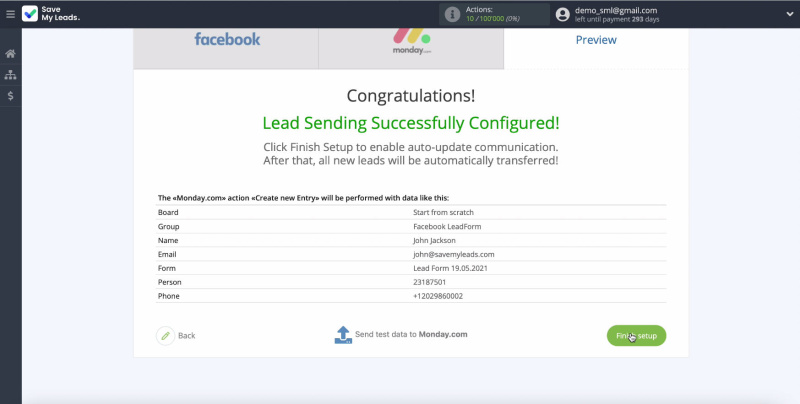 The connection titles can be edited if necessary. To do this, click on the gear and go to settings.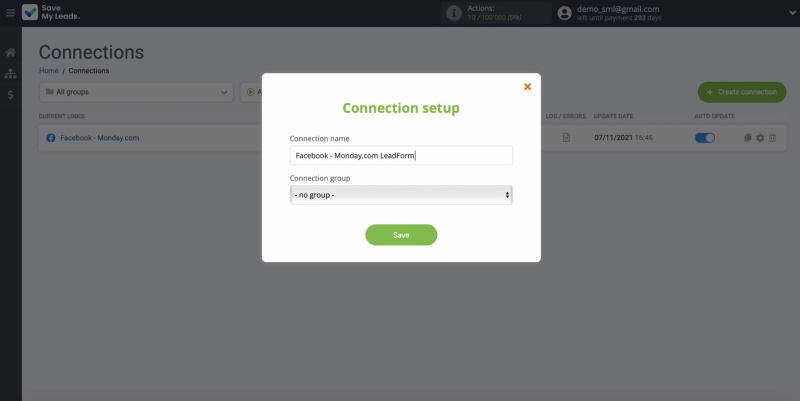 Finish the setup
Thanks to the online-connector SaveMyLeads you without special efforts and knowledge, IT - development will be able to set up integration, all process will take not more 5 minutes. It's easy to get started with this service - it has a simple interface.

Connect applications without developers in 5 minutes!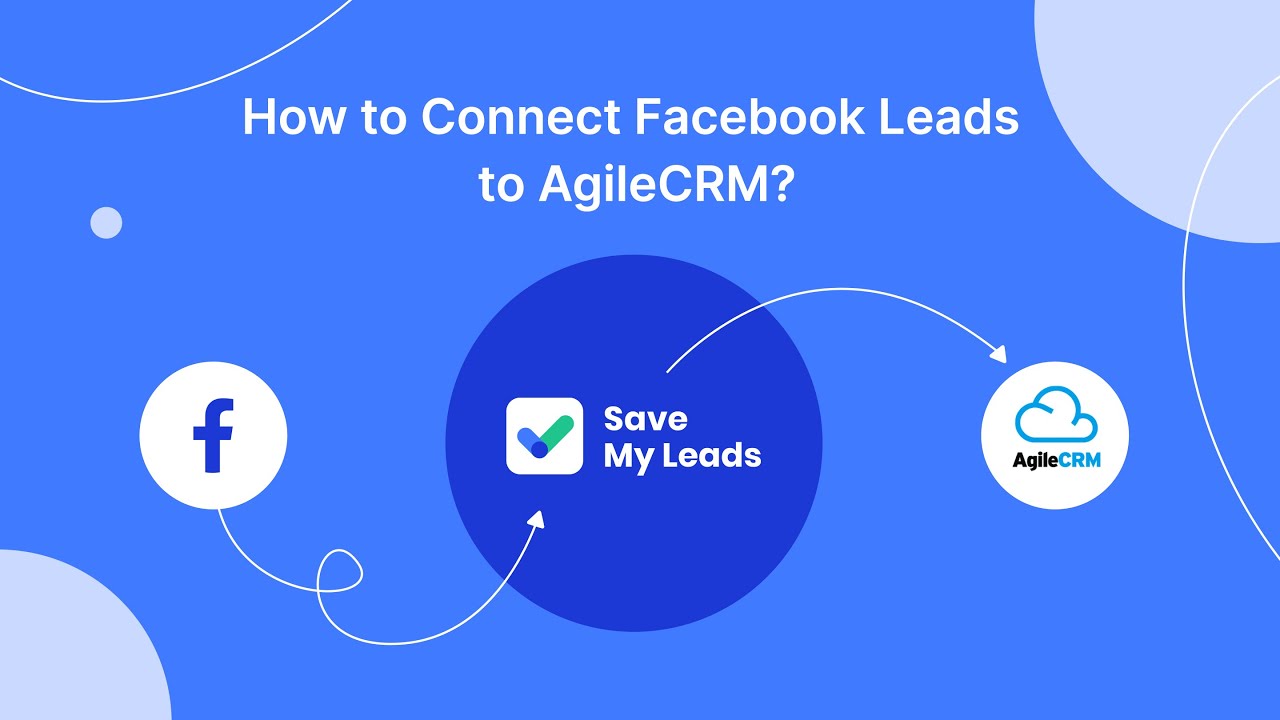 How to Connect Facebook Leads to AgileCRM (Create Contacts)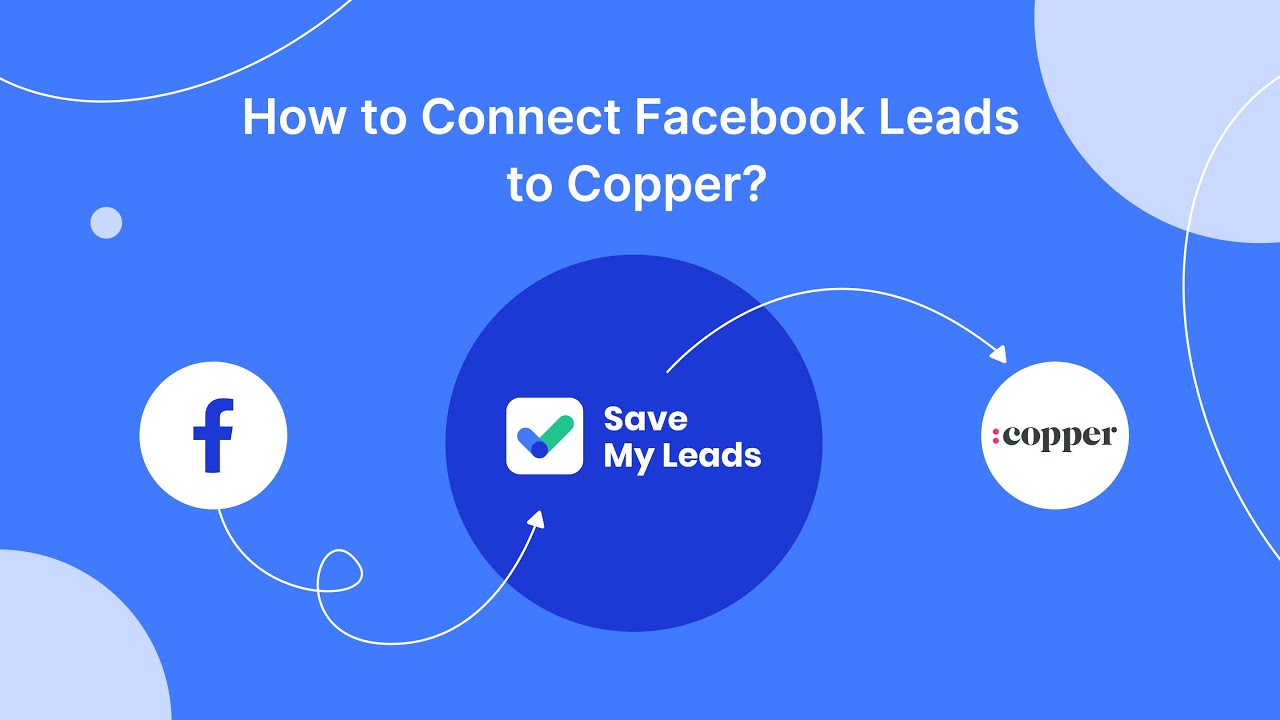 How to Connect Facebook Leads to Copper (Create Contacts)