In this article we will show you how to automate the mailing of new leads from the Facebook ad account without coding knowledge in 5 minutes.
***
Users make purchases on social networks spontaneously, driven by emotions. If you miss the time when a potential client has an interest, he may cool down, change his mind about making a purchase, or go to competitors. To avoid this, it is important to react as quickly as possible to a lead's appeal. Continuous monitoring of messages is a labor and time consuming task, and this is only half the battle. You also need to write or call the client.
To ensure that users who show interest in your Facebook ad immediately will receive an email, you can set up automatic mailing. Not only will this help keep their interest, you will be able to talk about the additional benefits of your offer.
How to set up Facebook and Gmail integration
The programmer can set up automatic mailing. If he is on the staff, you can entrust him with one more task. But if the specialist is busy, for some time your leads will remain without feedback, which means that some of them will leave. If the developer is not in your company, you will have to turn to third-party programmers for help, allocate the budget and time for this task.
A more efficient, faster and easier solution is to use the SaveMyLeads service. With its help, you can set up automatic mailing yourself or entrust this task to any employee without coding skills and experience. He will complete it in 5 minutes according to our step-by-step instructions.
Connect Facebook Leads Ads
To set up automatic mailing, you need to register on the Save My Leads platform and create a new connection: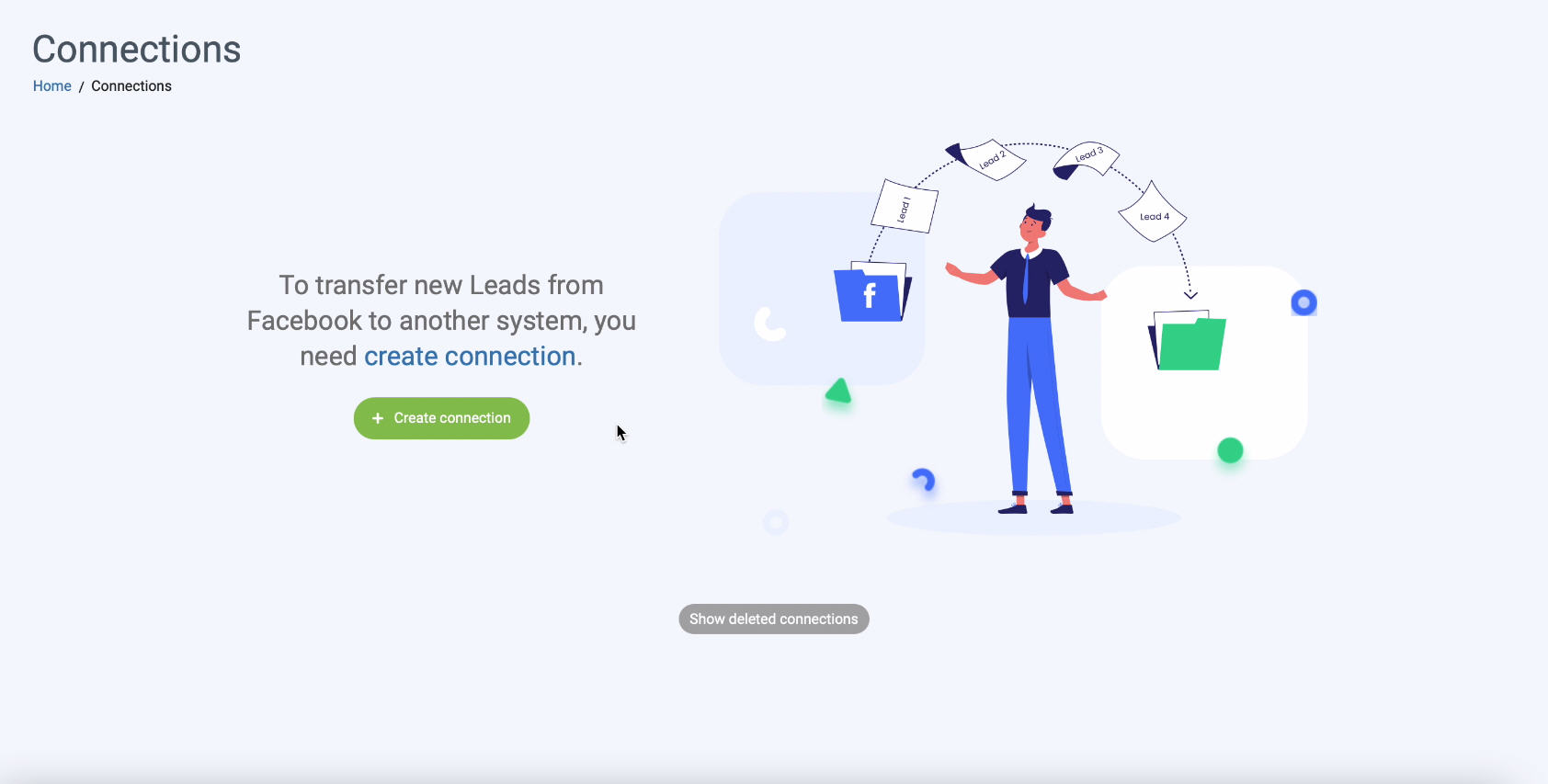 Select a template for the system with which you will send emails, for example, Gmail: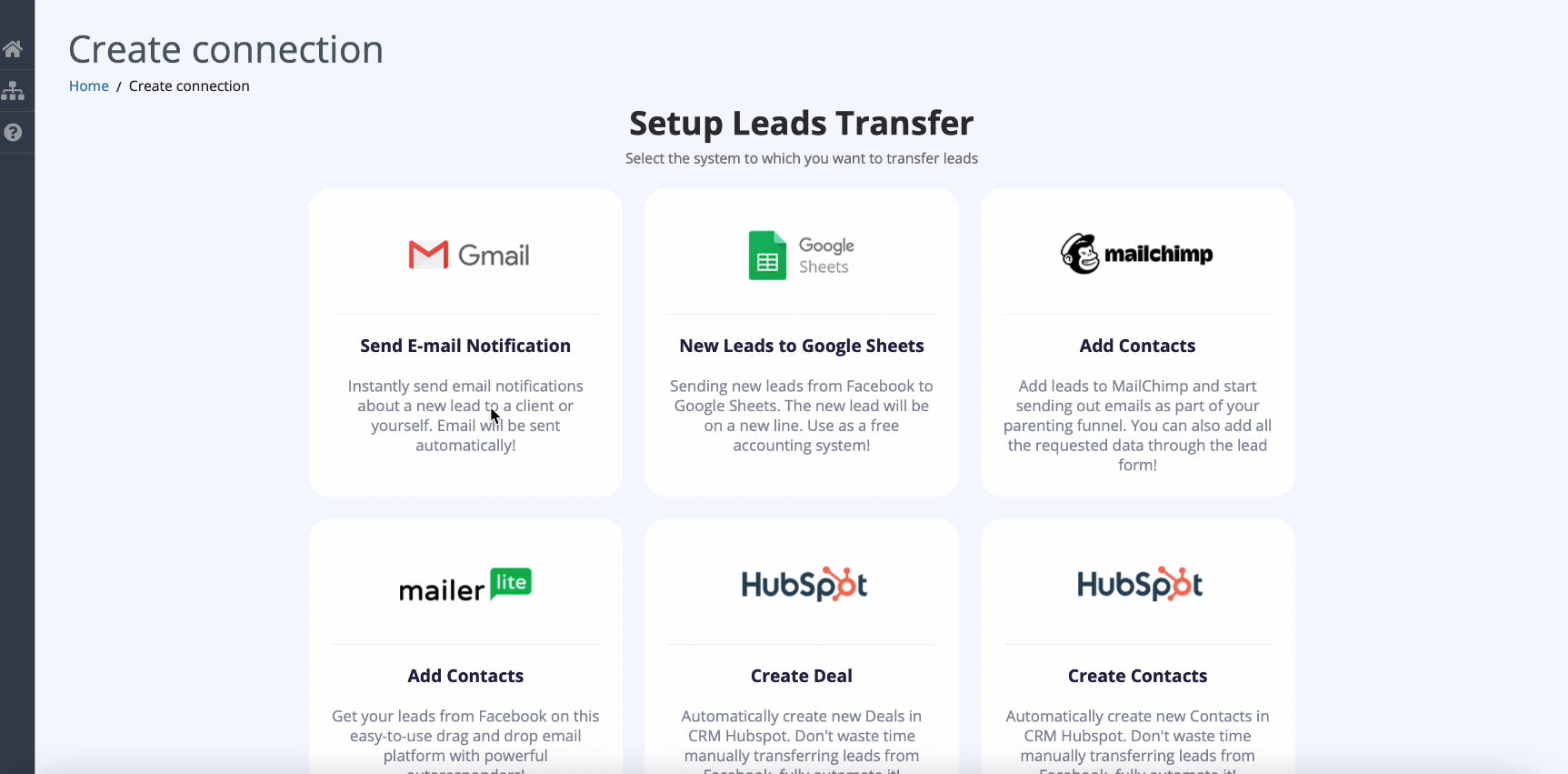 Connect your Facebook account to the Save My system Leads. Enter your username and password for the Facebook advertising account: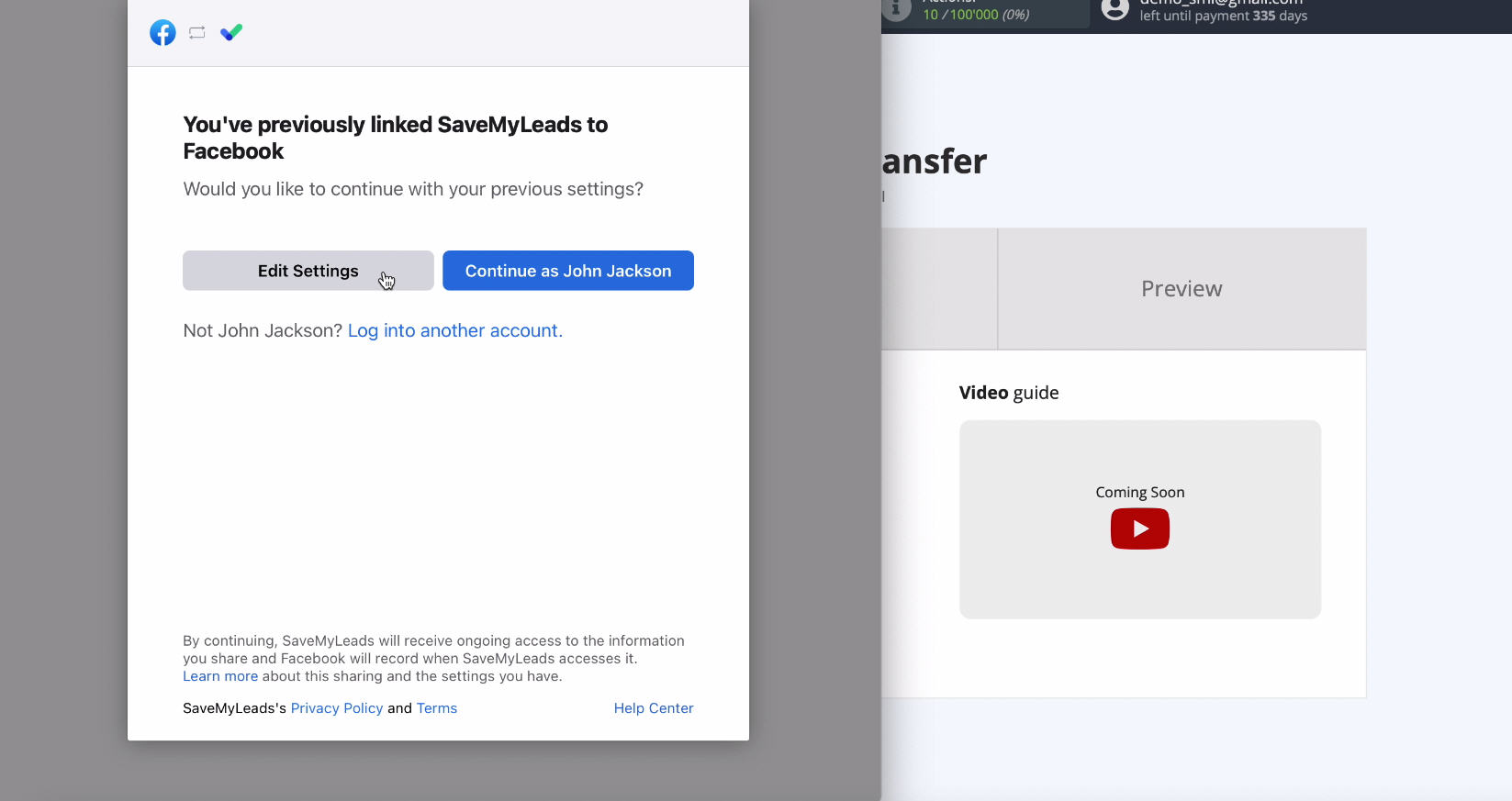 Now you can see all the advertising pages to which you have access. Check all the pages. Due to this in the future you will be able to send messages and the lidam that will come from them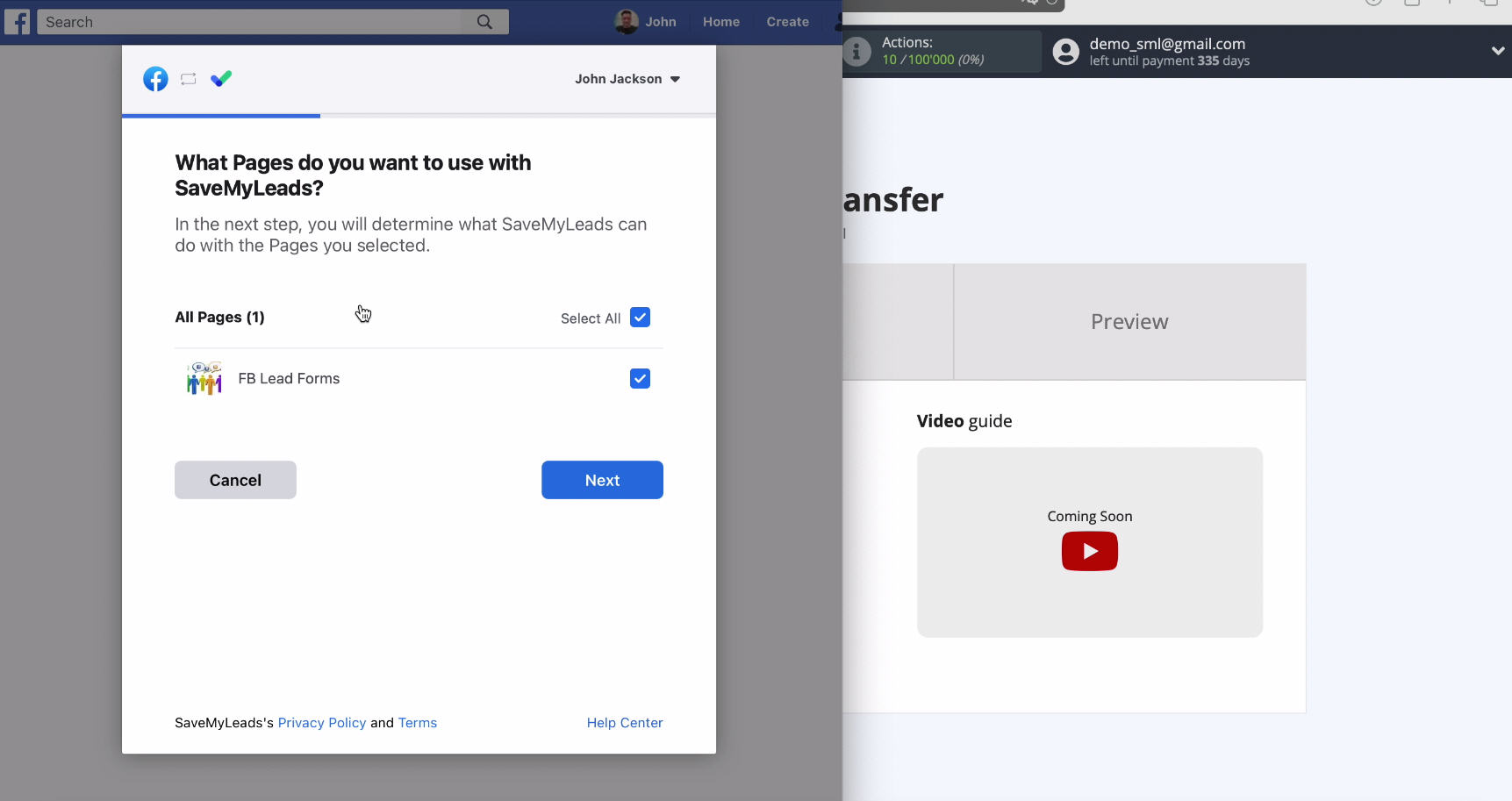 Leave the all the checkboxes Access: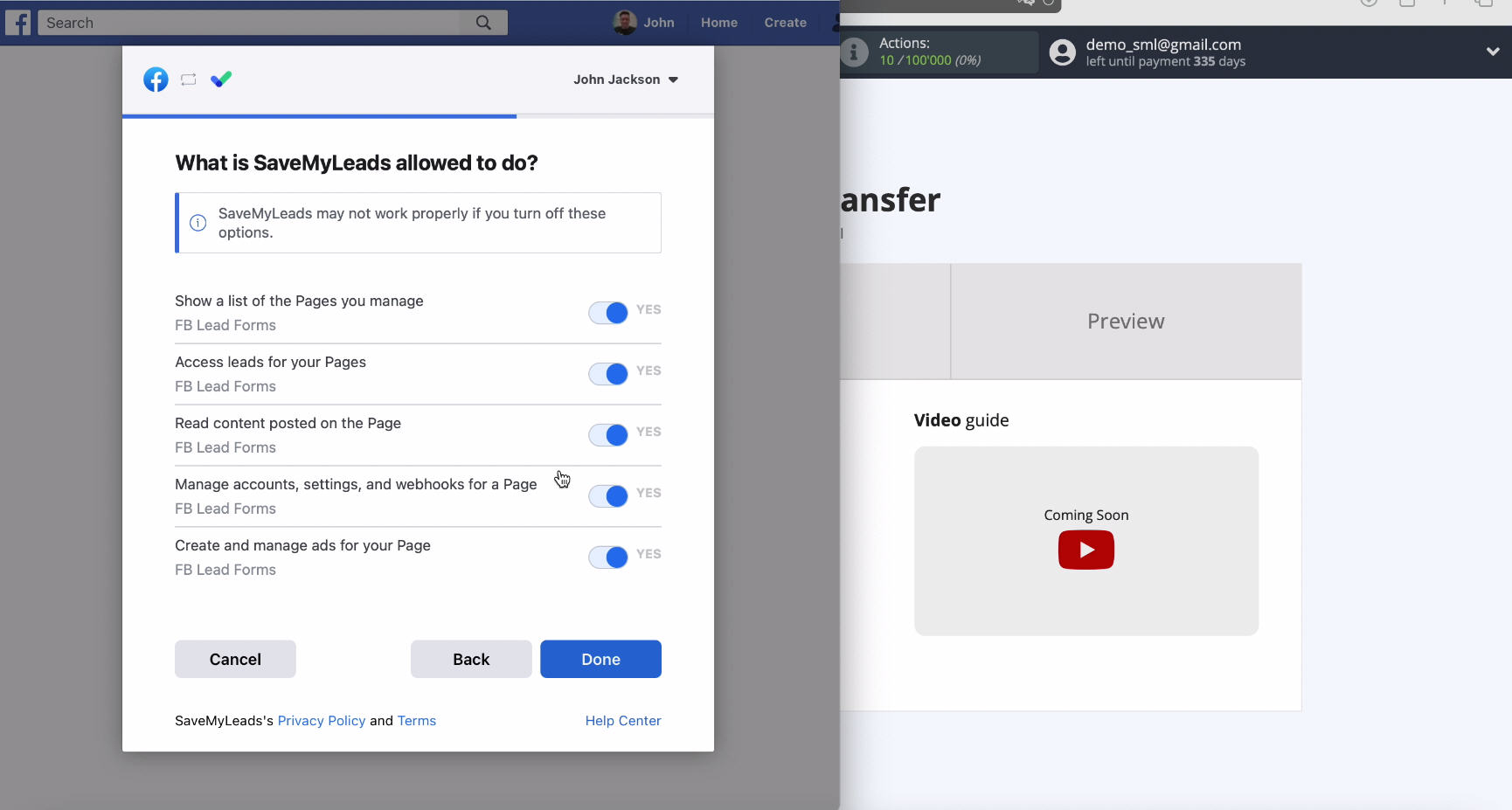 When the account is displayed in the attached list - select it, and then - an advertising page, on which you want to transfer leads: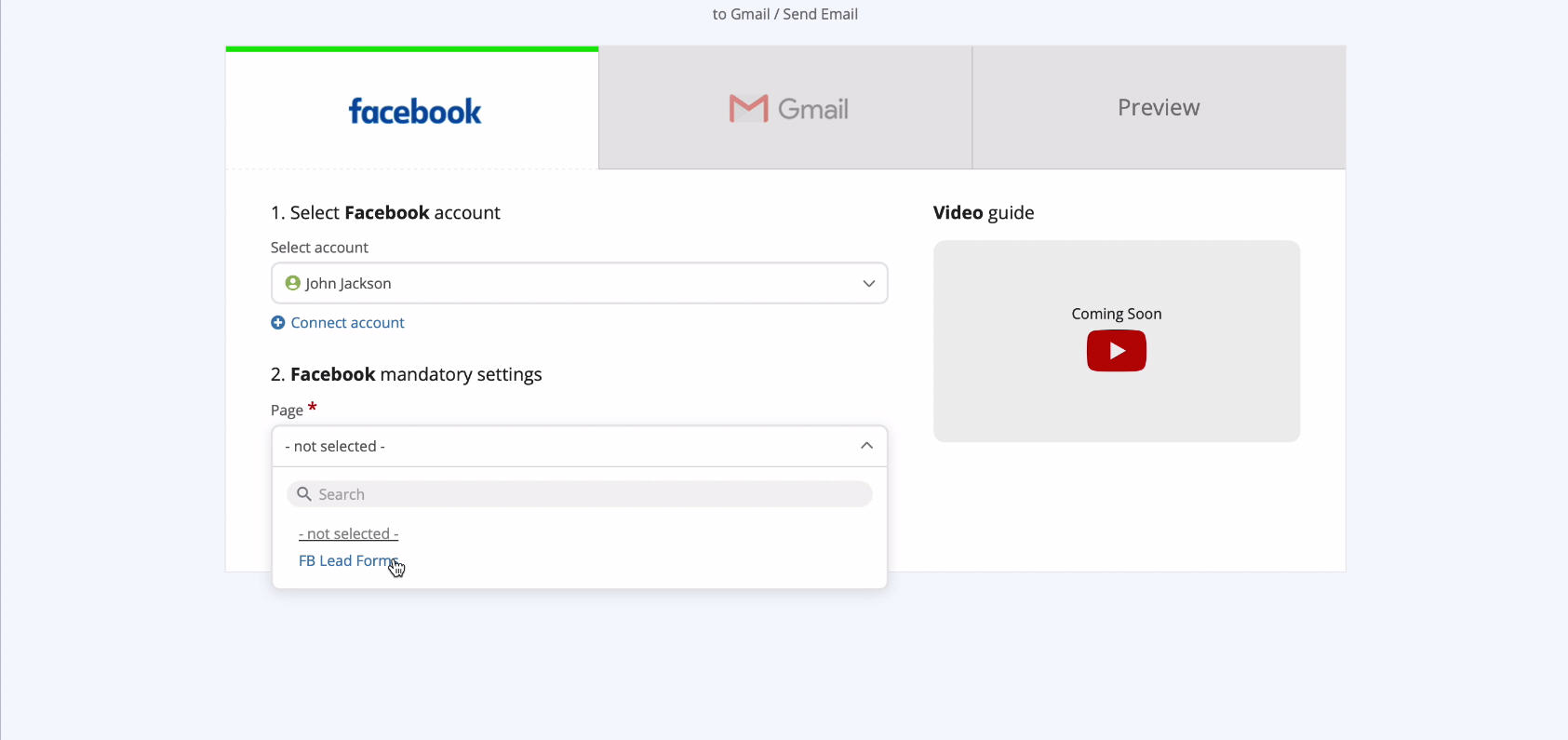 Now you need to specify the forms by which the data will be uploaded. If you have several forms, you need to create a connection for each of them.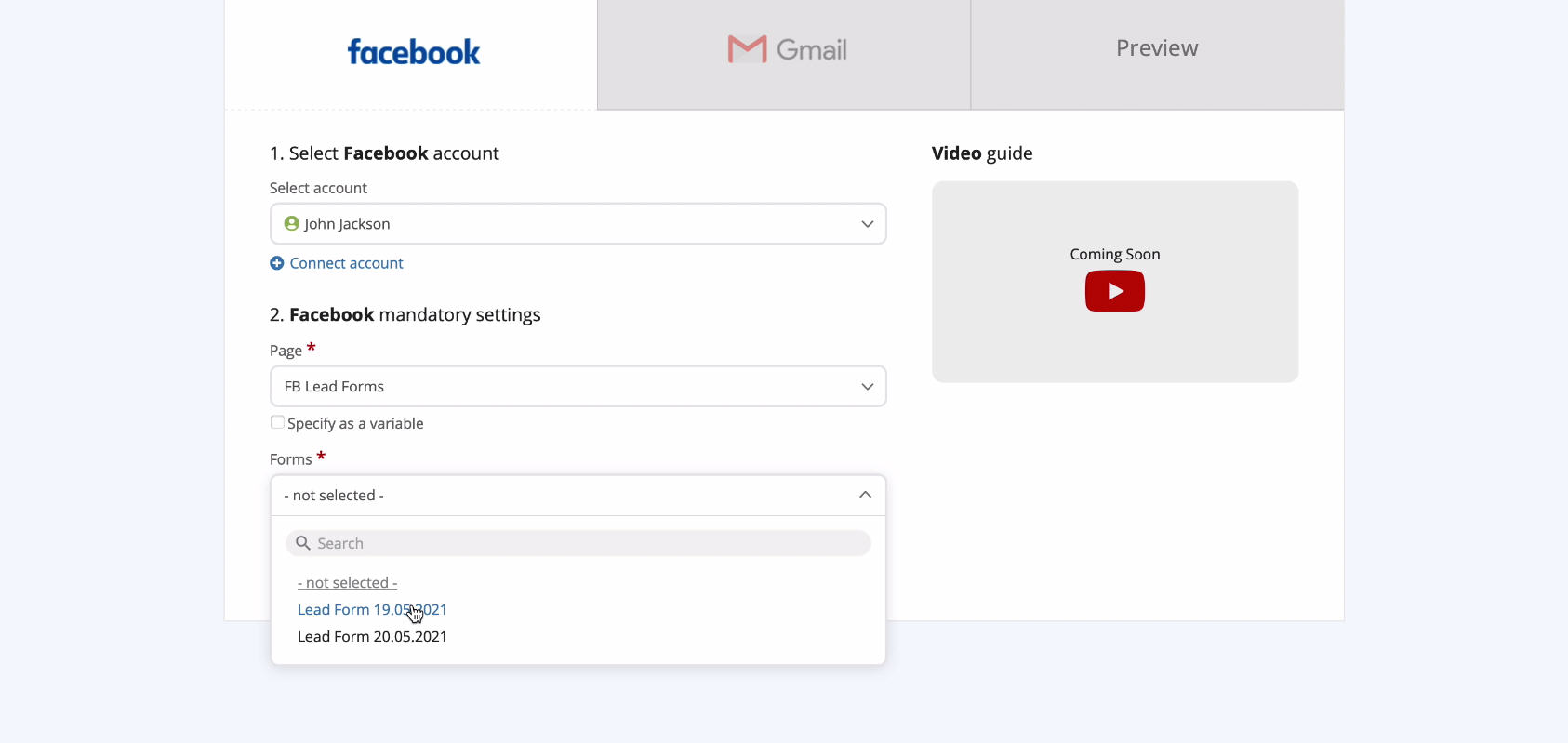 Connect Gmail
The data reception system settings have been completed successfully. Let's move on to the system that will perform the mailing. Connect your account Gmail: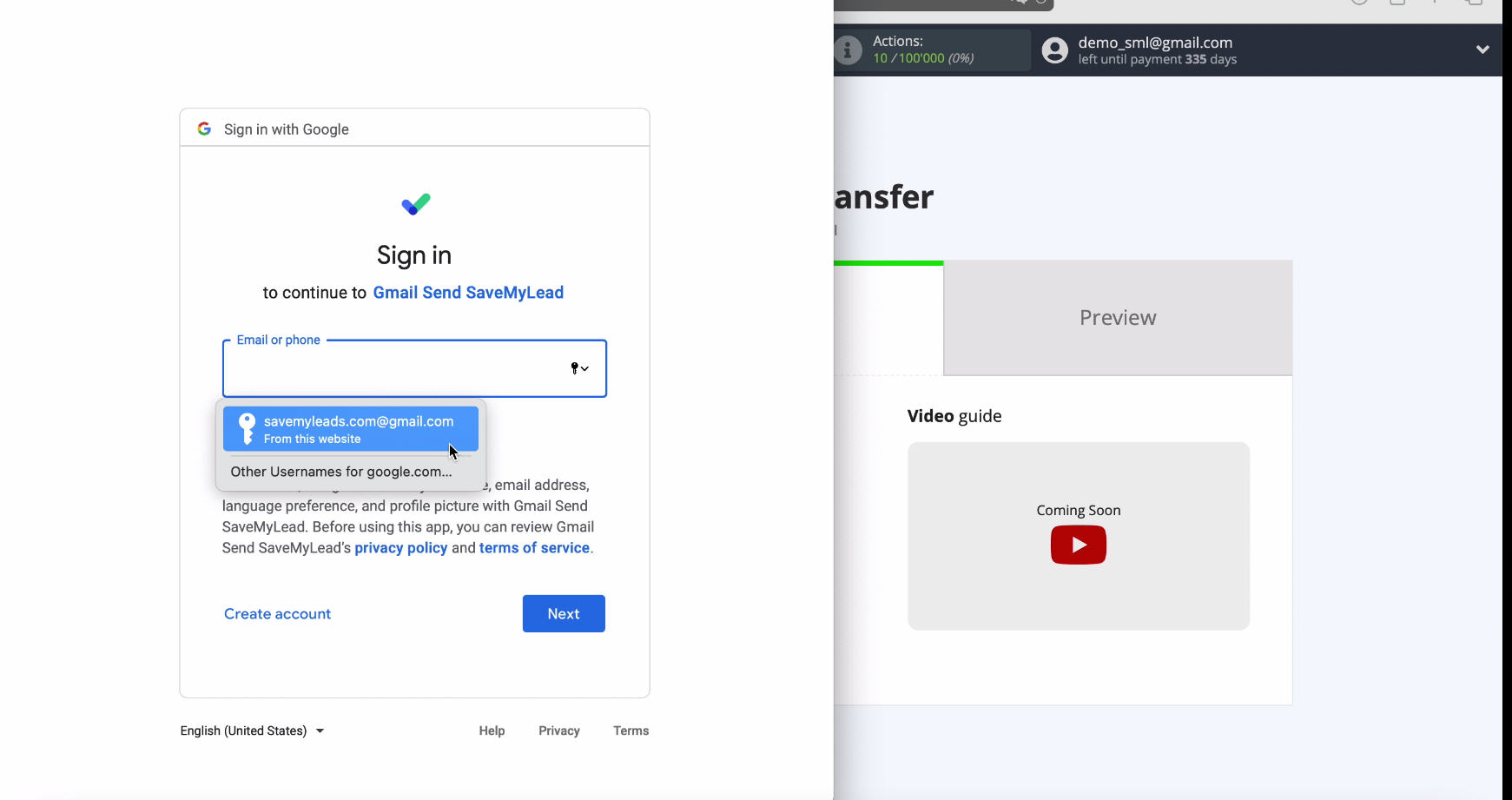 Provide permission SaveMyLeads to work with your mail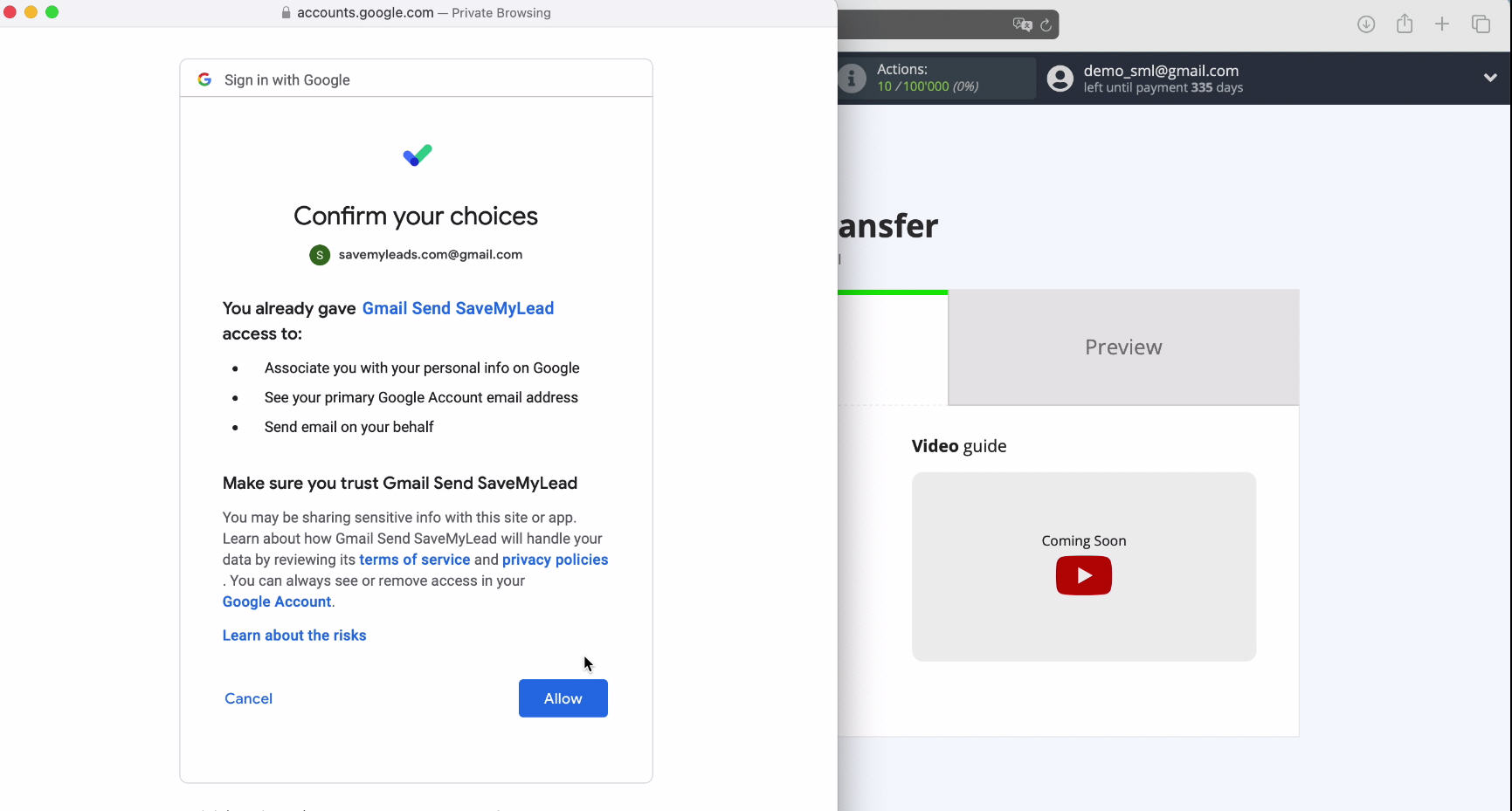 Once your account is displayed in the attached list, select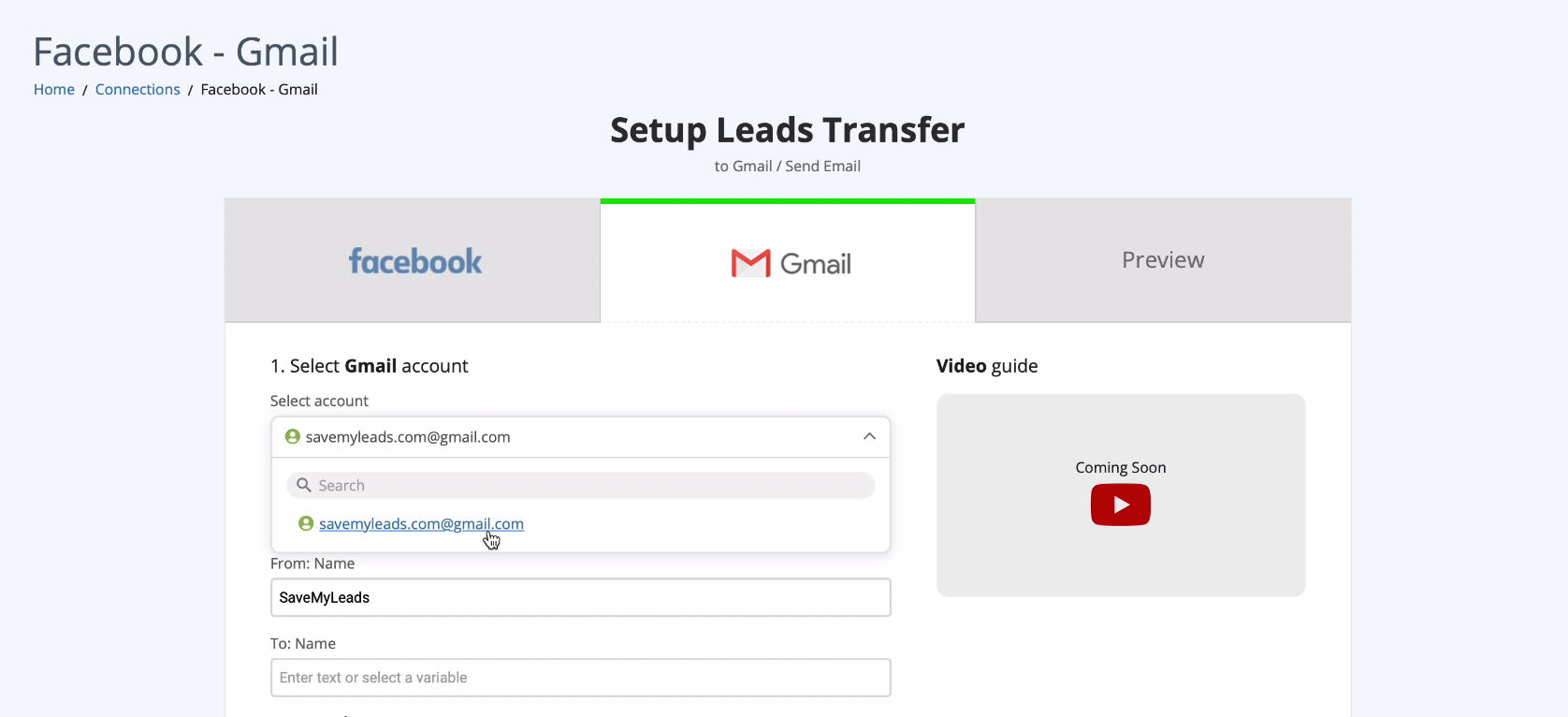 The next step is fill in the fields and make the message that the leads will receive: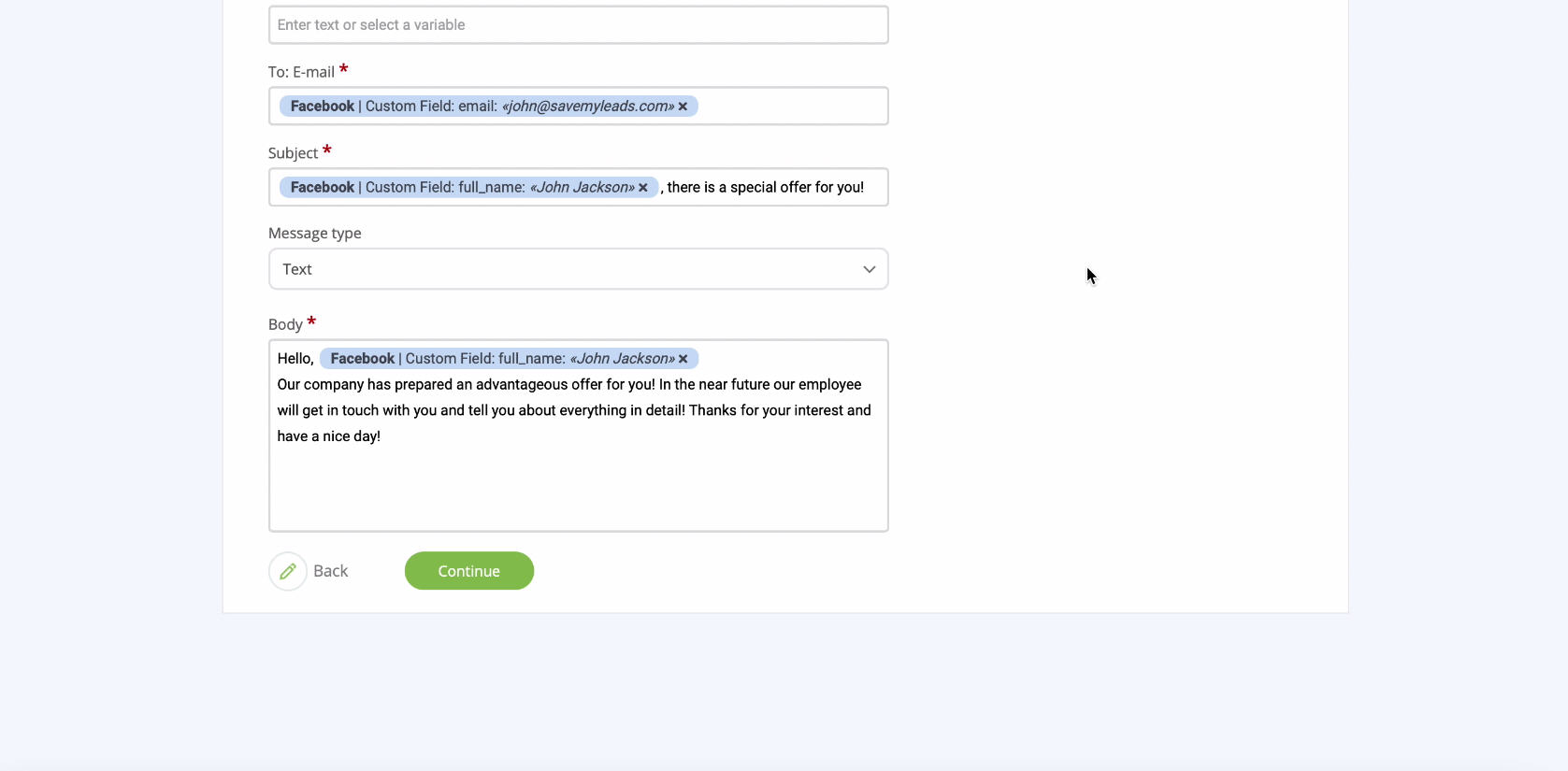 Specify the name from which the newsletter will be sent. Select the email to which the message will be sent. This is a variable that will constantly change for each Facebook lead.
Connect applications without developers in 5 minutes!
To add a variable, click on an empty field and select it from the drop-down list. Specify the subject of the message, etc.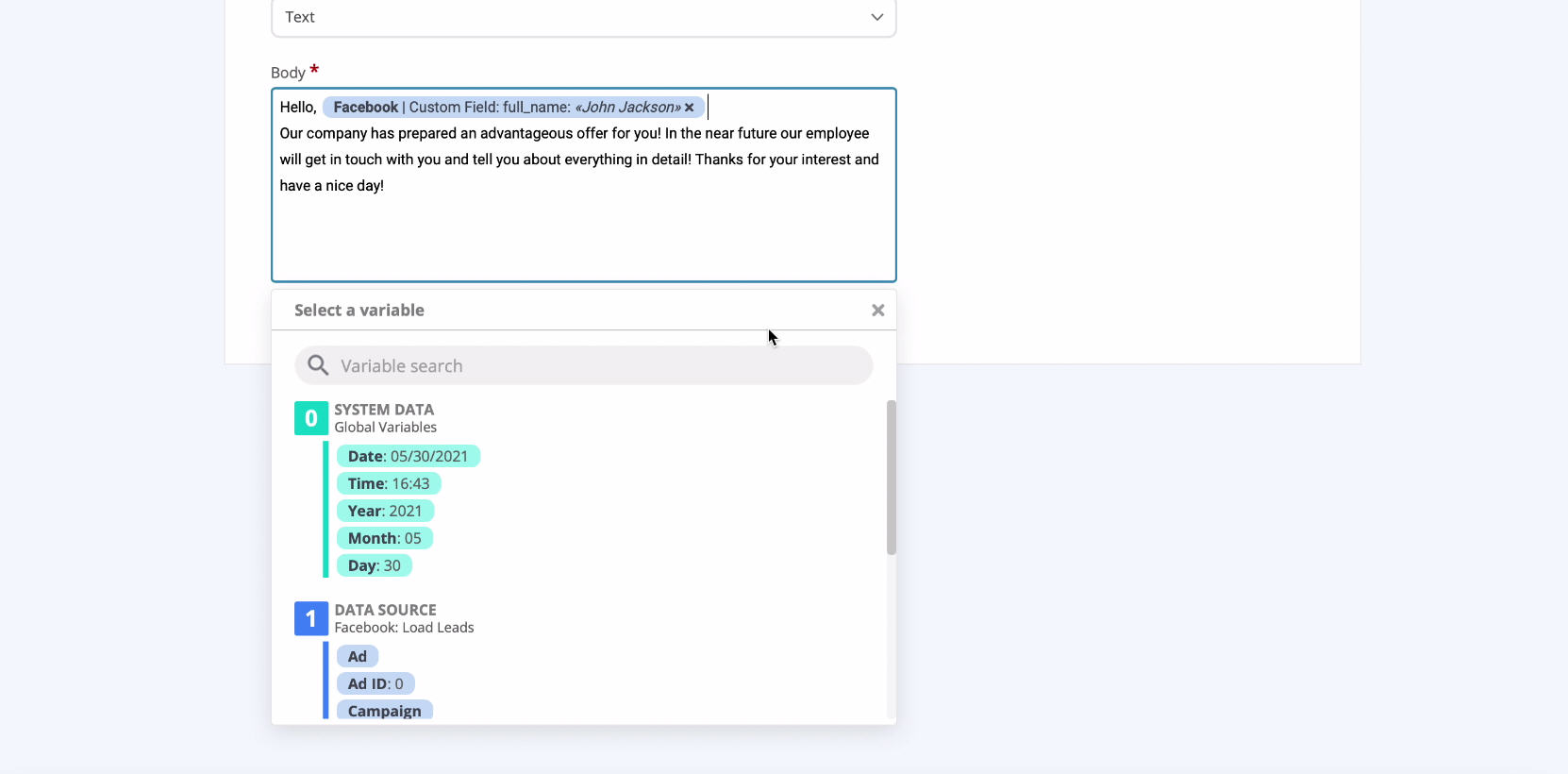 Now you can see an example of a message that will be instantly sent when a new lead appears in a Facebook advertising account.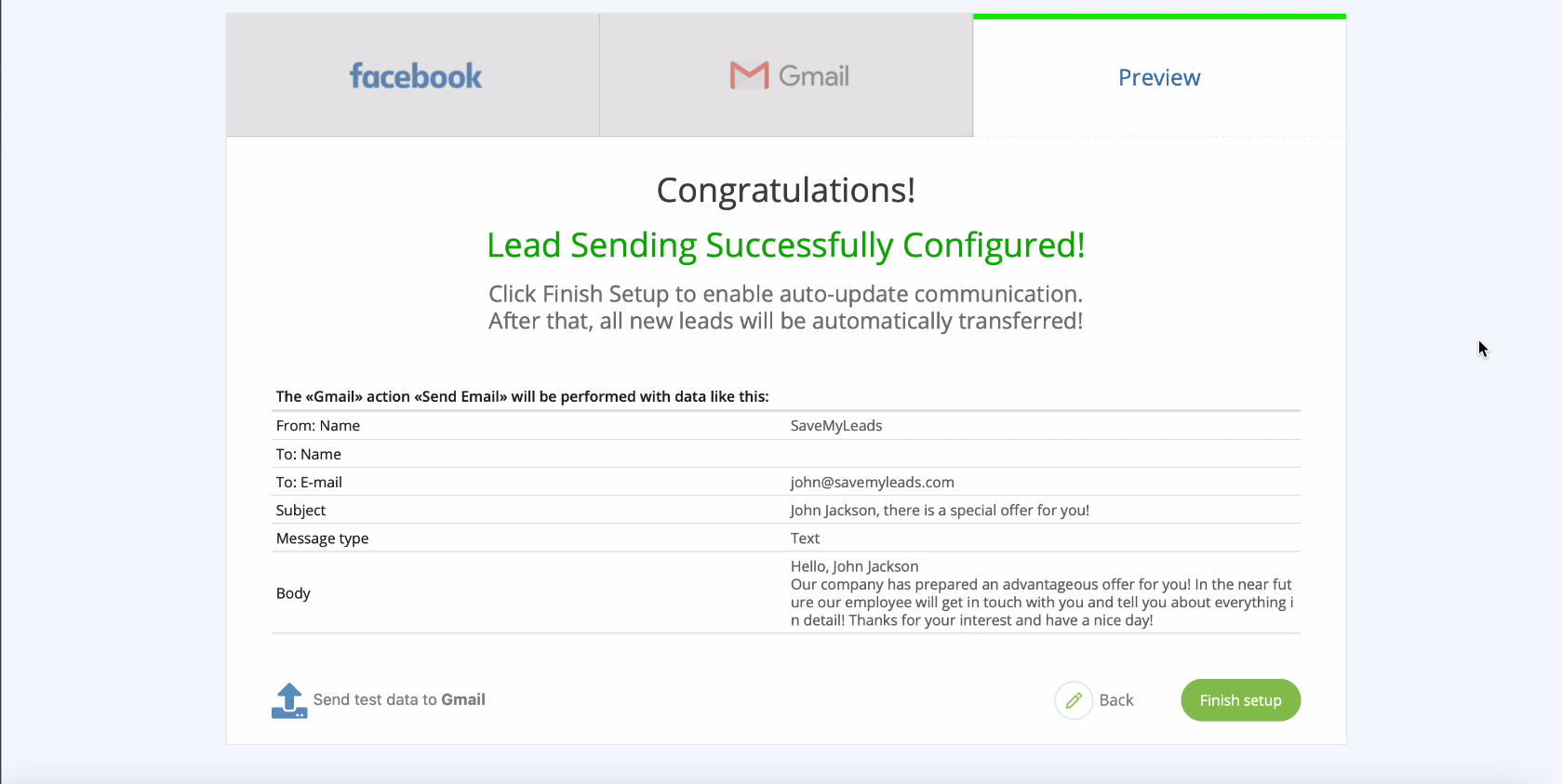 Remains to enable auto-update.
Automatic data update
In order for the SaveMyLeads system to constantly check your Facebook advertising page for new leads and immediately send them a message, you must enable automatic data update: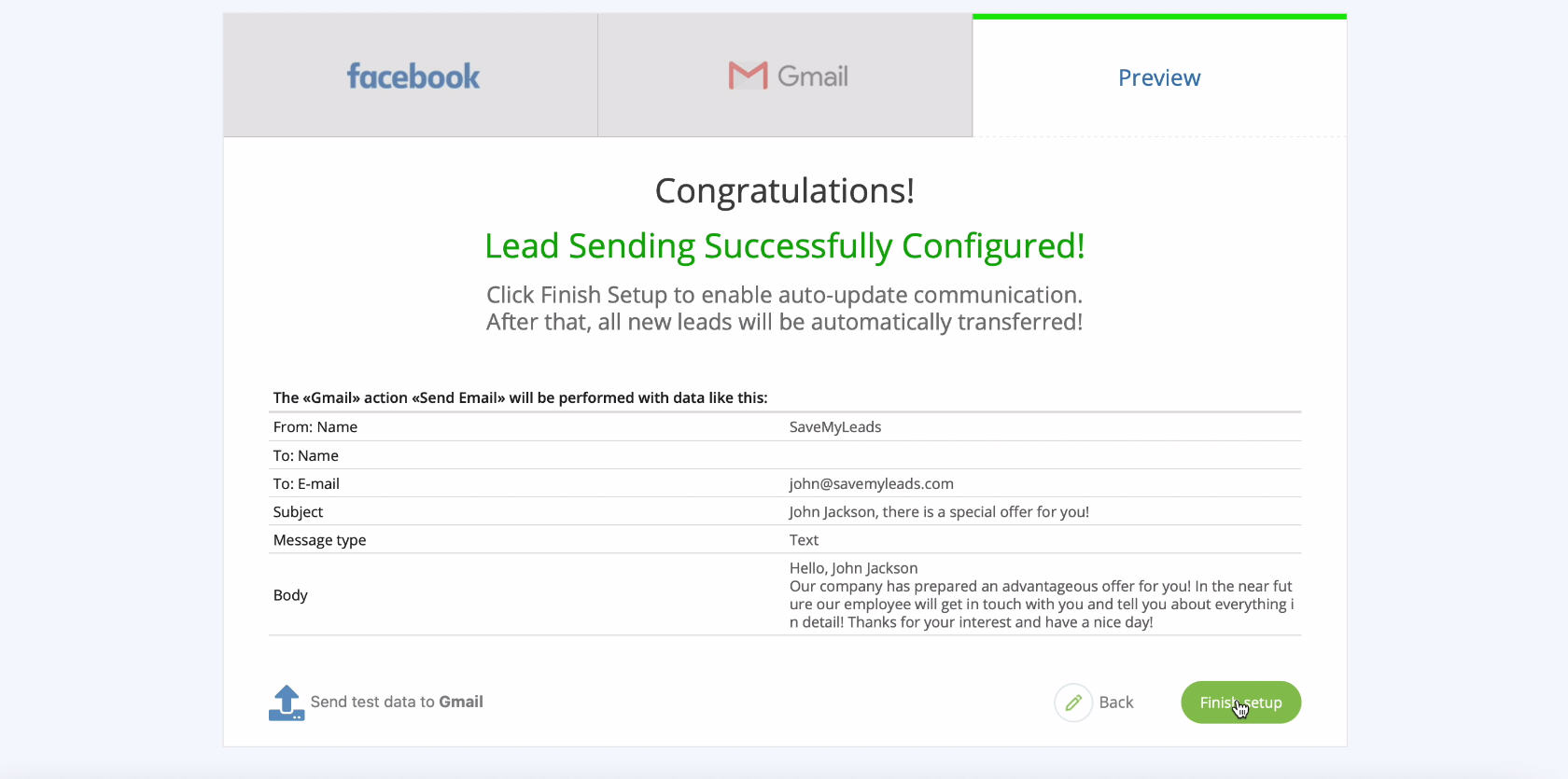 This completes the integration setup, if necessary, you can change the name of the link in the settings.
Finish the setup
Shouldn't take you more than 5 minutes to set up automatic emails to leads who have noticed your ad on Facebook. Working with the SaveMyLeads connector is simple and convenient, any employee can handle the task. And if something doesn't work out, use our step-by-step instructions or the help of the SaveMyLeads team.