We will tell you how to set up the uploading of leads from a Facebook advertising account to the GoReminders SMS messaging service in 5 minutes without programming knowledge to automatically send letters and transactional messages to potential customers.
***
If you are setting up advertising campaigns for lead generation on Facebook, then you probably already felt the need for further interaction with users not only on your own website or in the CRM system, but also at more specific points: calling, sending messages, processing using instant messengers in chat bots ...
Let's talk about one of these components: sending out advertising or transactional SMS. They can help you maintain interest in your products or services, or notify users that you will be contacting them soon. The convenient service of automatic mailings GoReminders will help you with this. But to start working with it, you need to integrate the systems via the API.
How to set up Facebook and GoReminders integration
To set up the communication of systems, you can connect developers, your in-house or third-party, and there will be no problems at all, except for the expense of time and money. If you want to avoid them, use our step-by-step instructions.
First you need to register on theplatform SaveMyLeads and go to the settings. Create a new connection.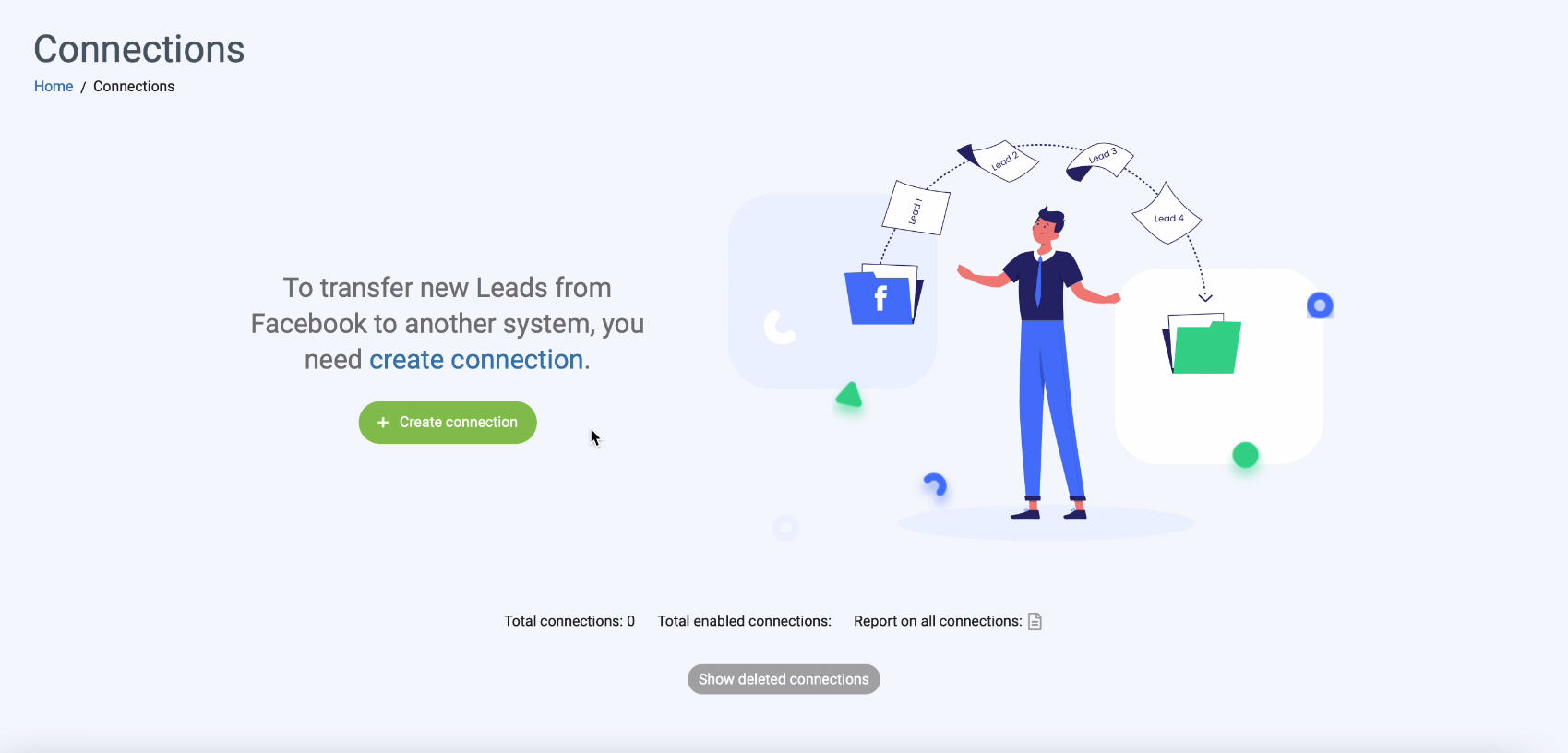 Use one of the predefined templates for systems to which you can transfer data.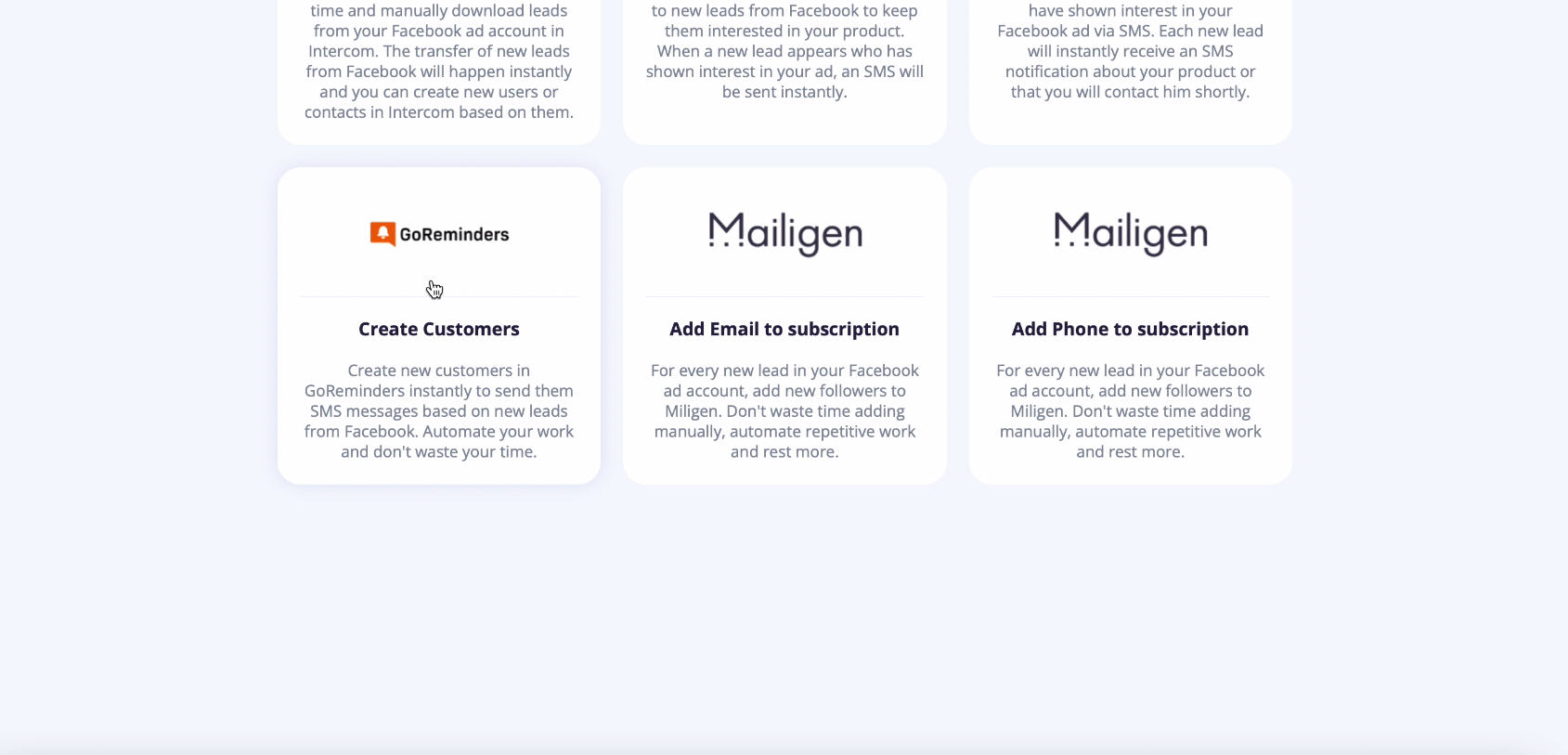 Connect Facebook Leads Ads
Enter your Facebook login and password.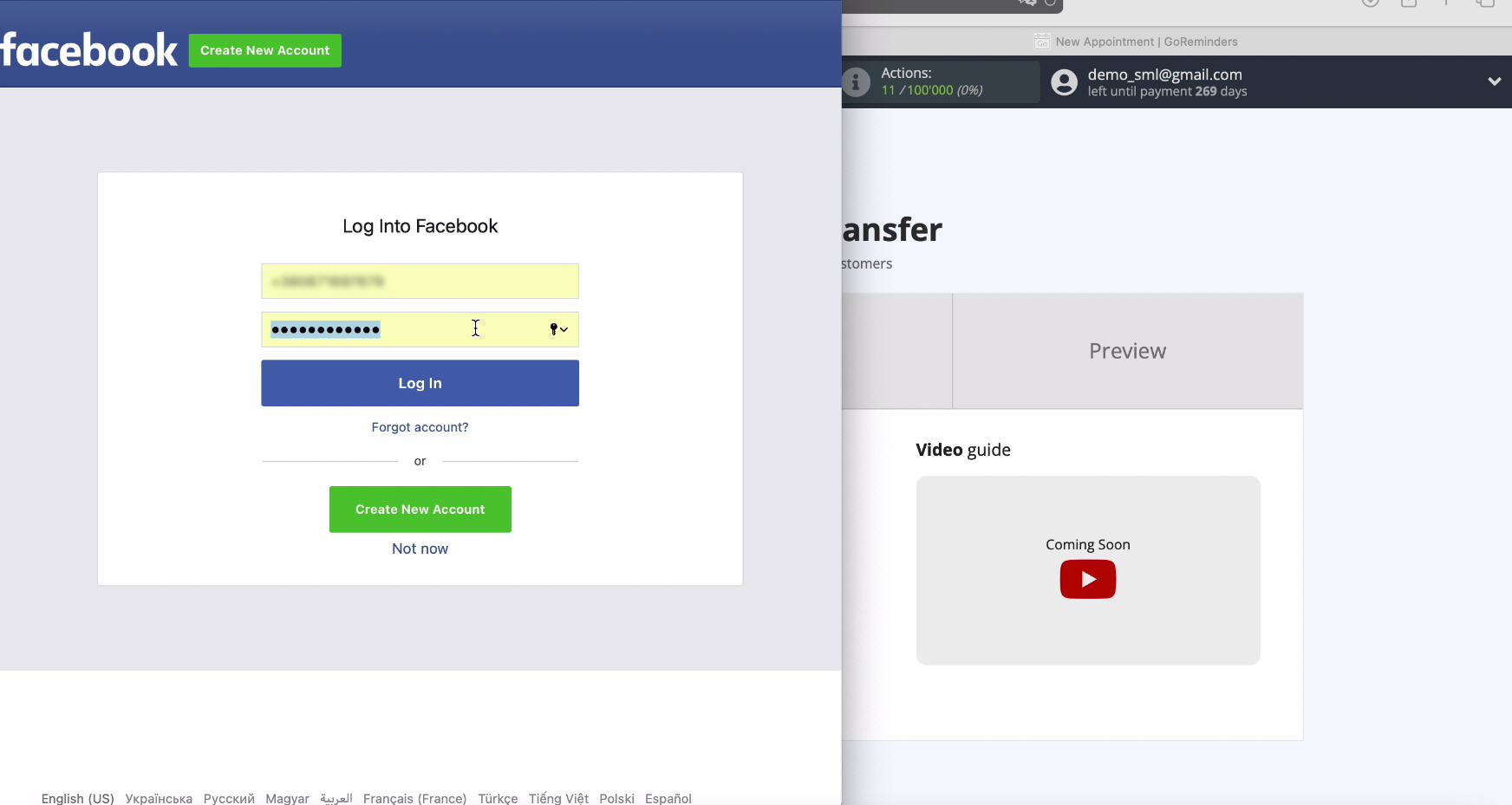 Now you can see all the ad pages to which you have access, it is better to tick all of them so that you can work with them in the future.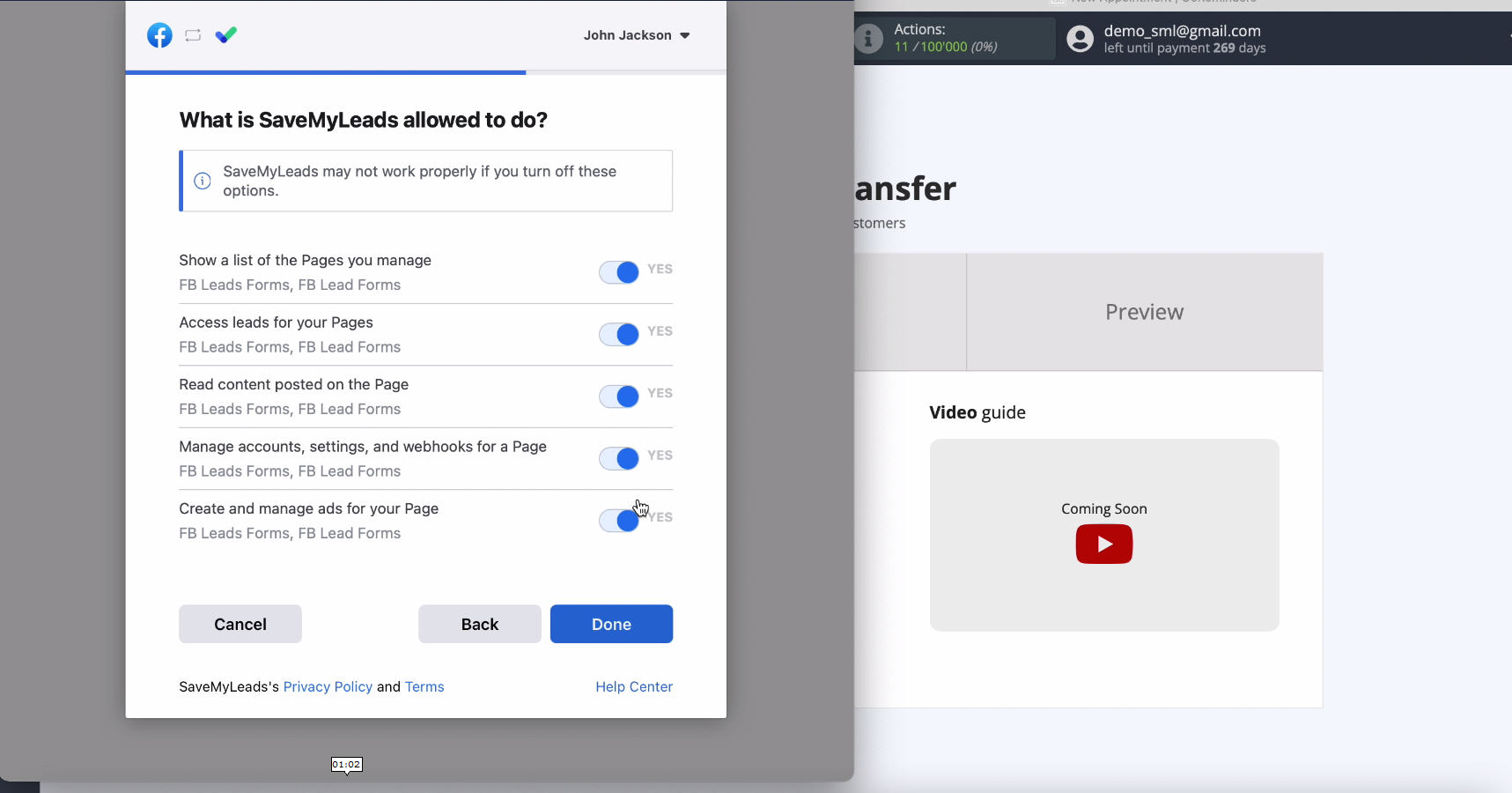 After the connected account is displayed in the list - select it: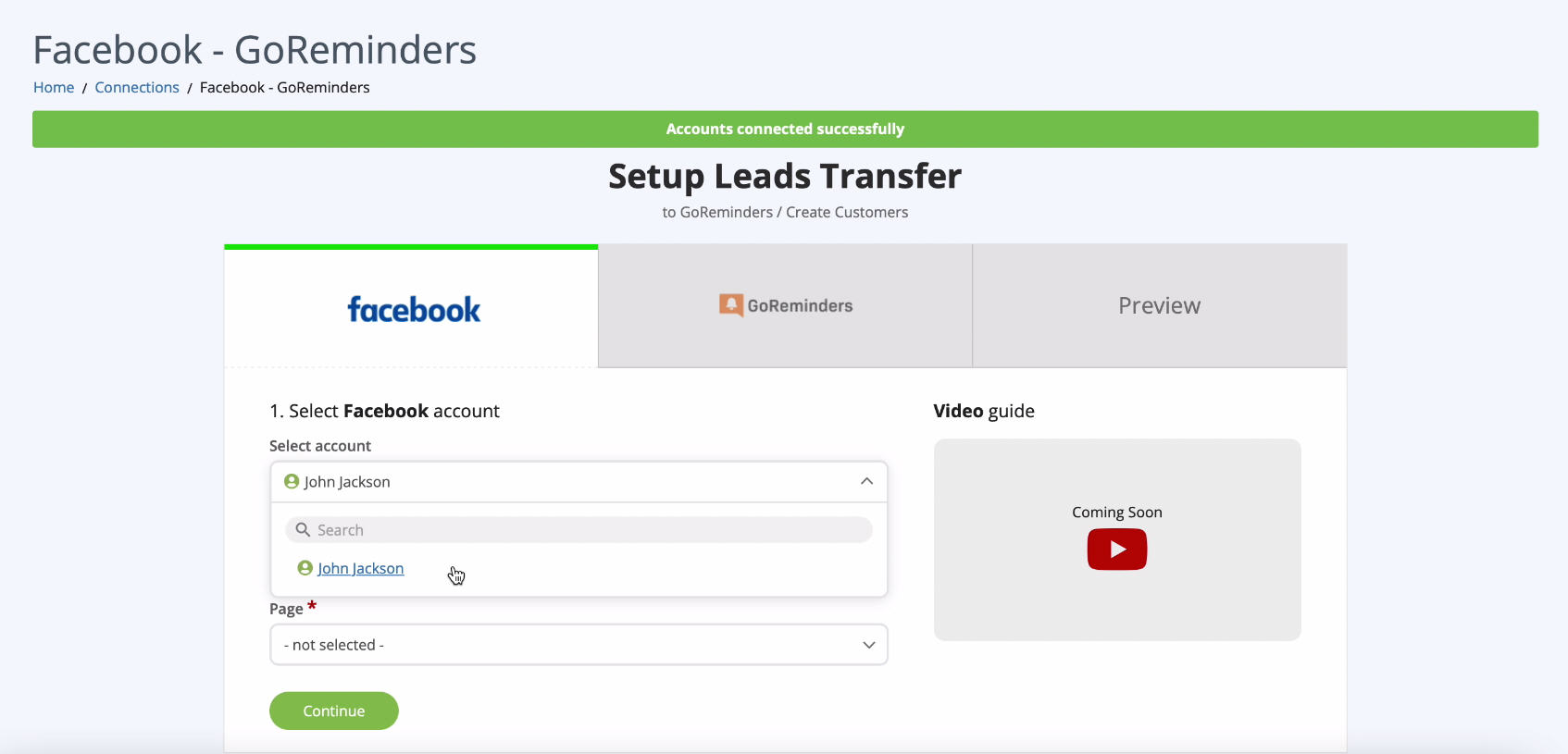 Specify the advertising page for which you want to send leads: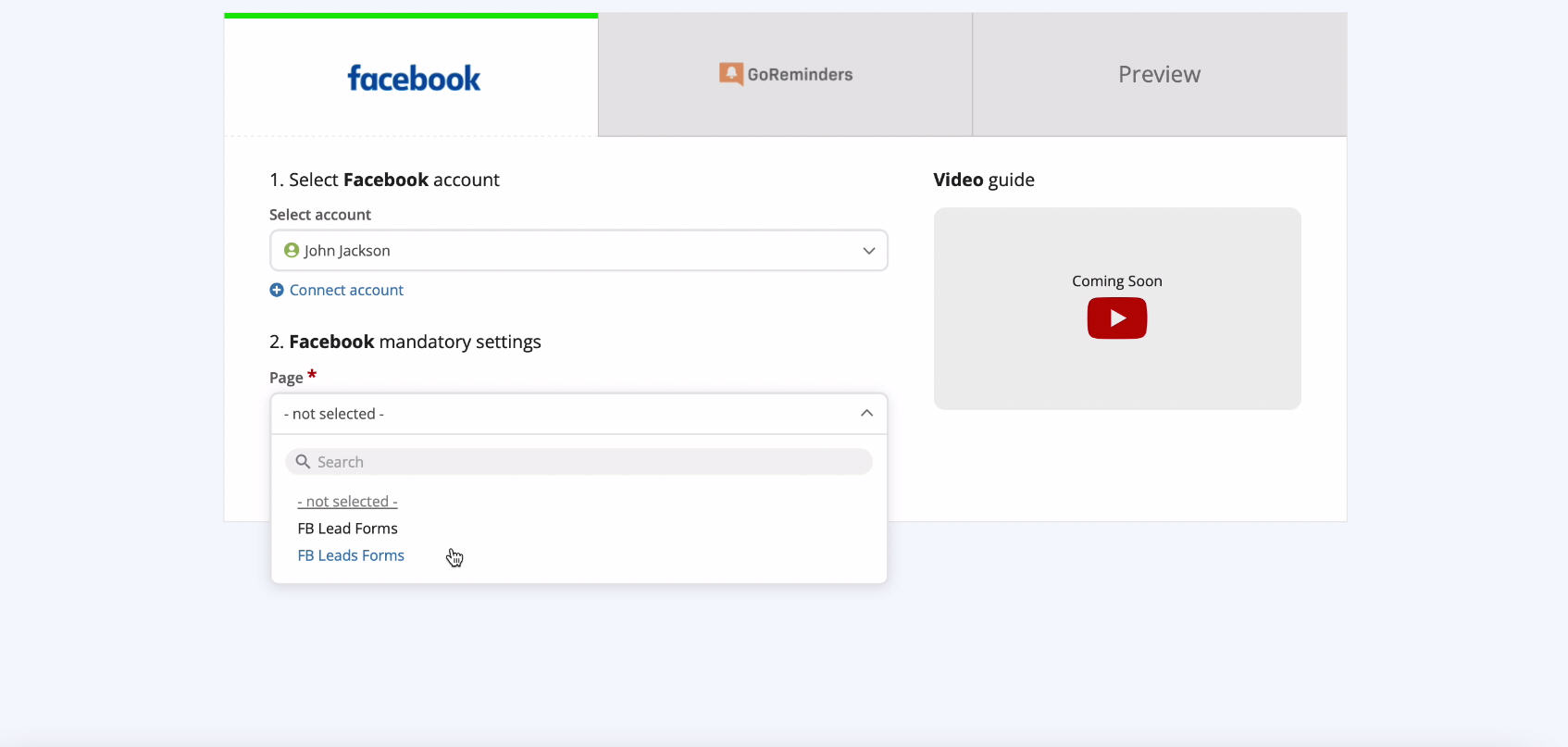 Now specify the forms by which the data will be downloaded: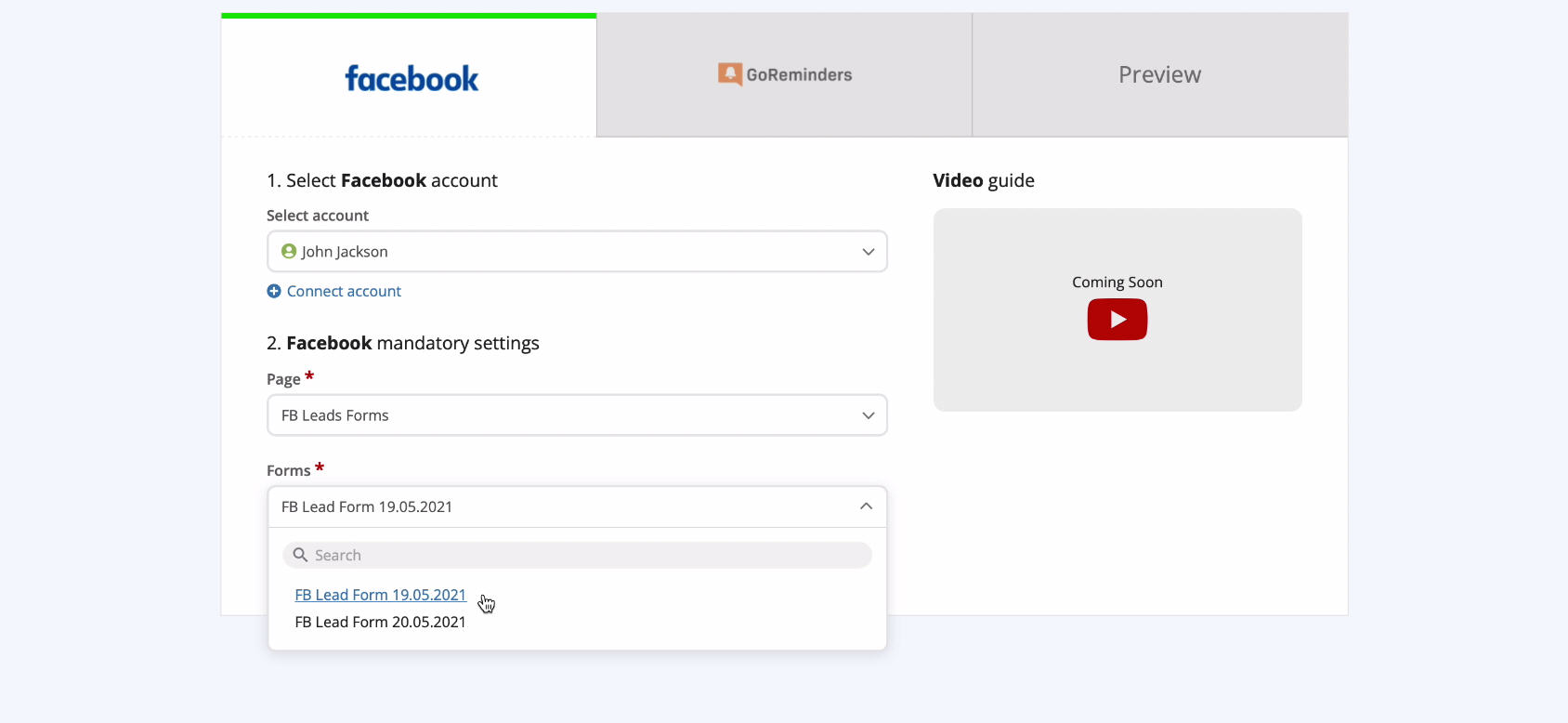 If you have multiple forms, you will have to create multiple connections for each of them.
Connect GoReminders
Connect service GoReminders with the SaveMyLeads service. Specify API Username and Password. To get this data, go to your GoReminders personal account: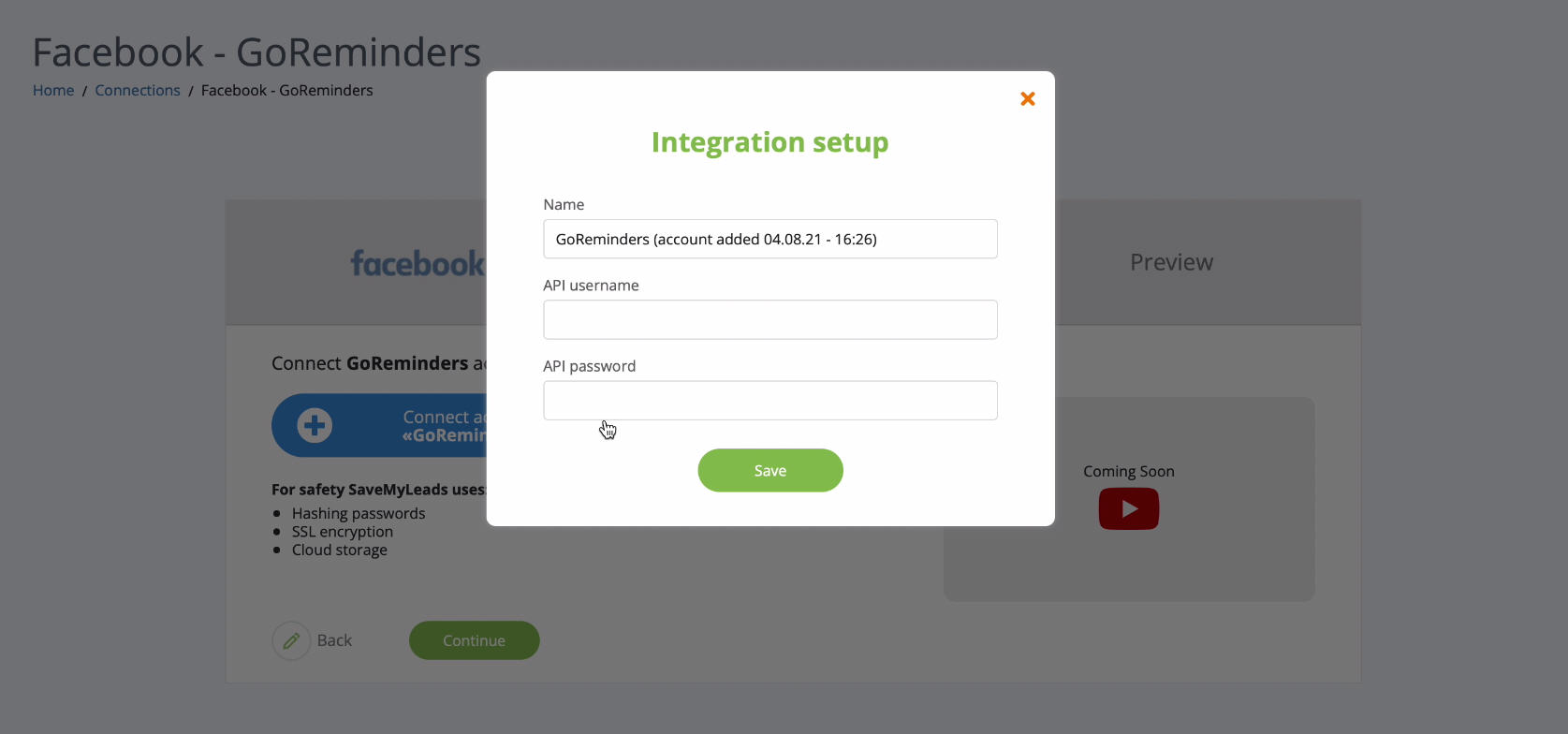 Go to the Integrations section.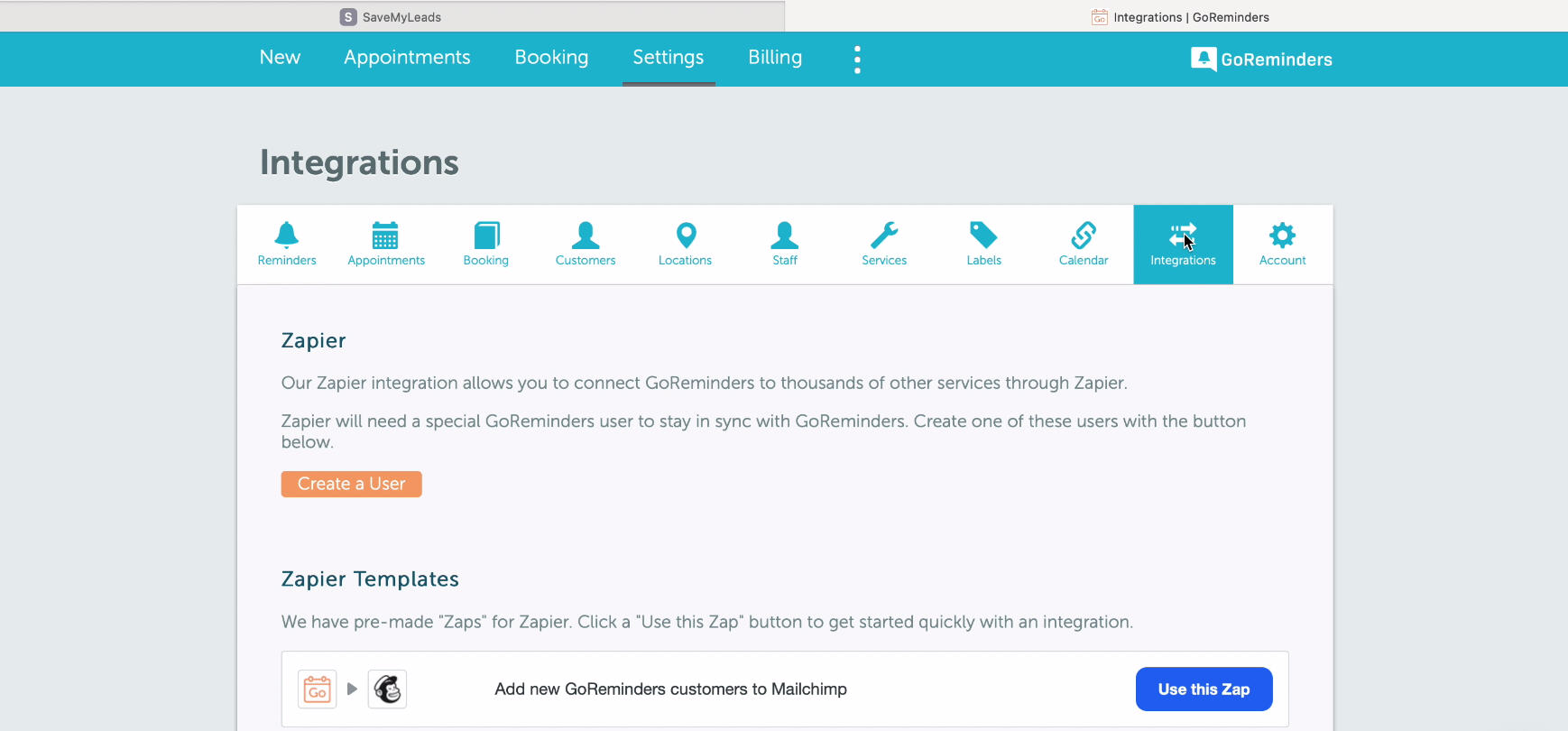 You need to go to the Integrations section down the page and add a new user. To do this, copy the Username and Password and paste this data into the appropriate fields in the SaveMyLeads service.

When the connected account is displayed in the list, select it: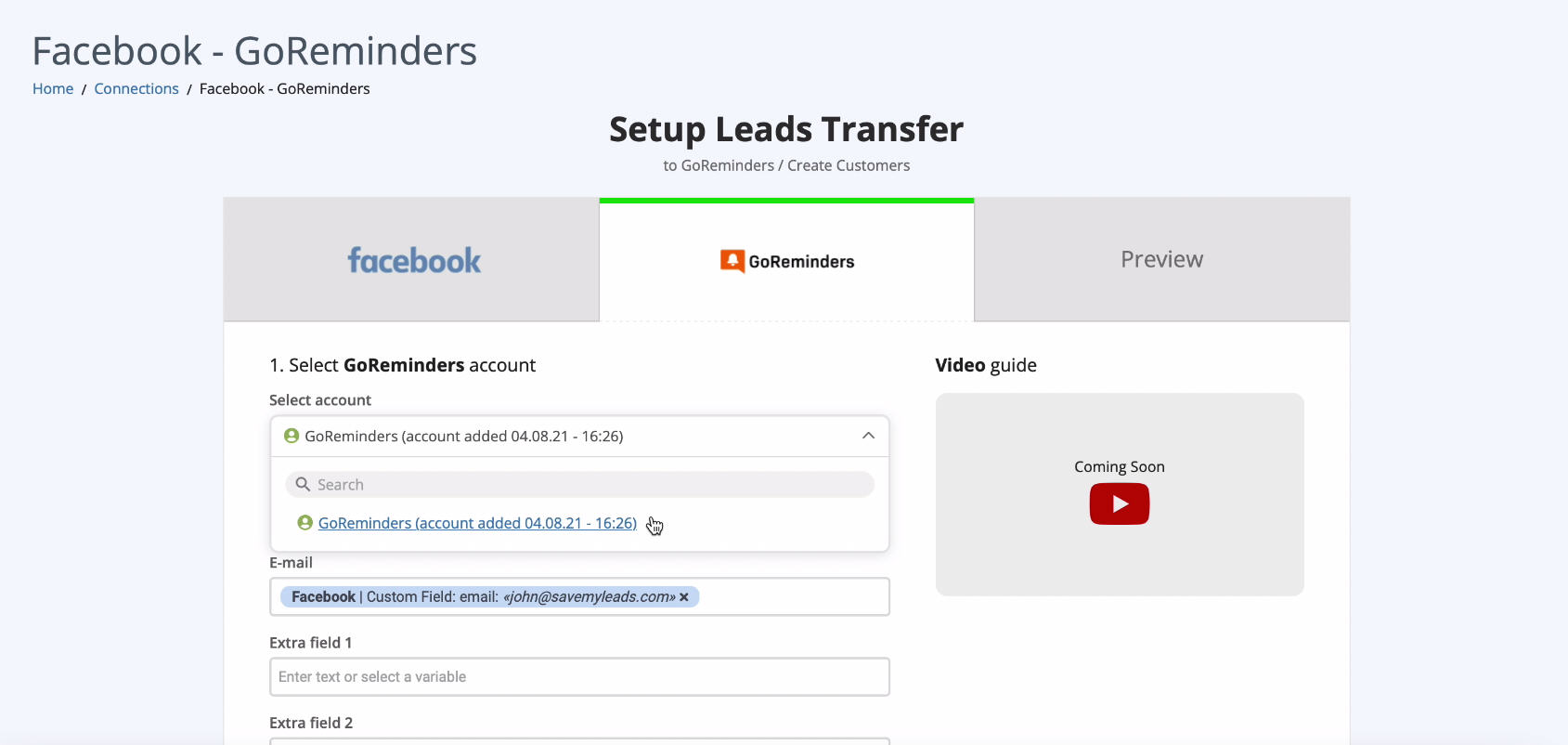 Now you need to fill in the fields to add a new Customer to which the SMS will be sent. To add a variable from Facebook, click on an empty field and select a variable from the dropdown list: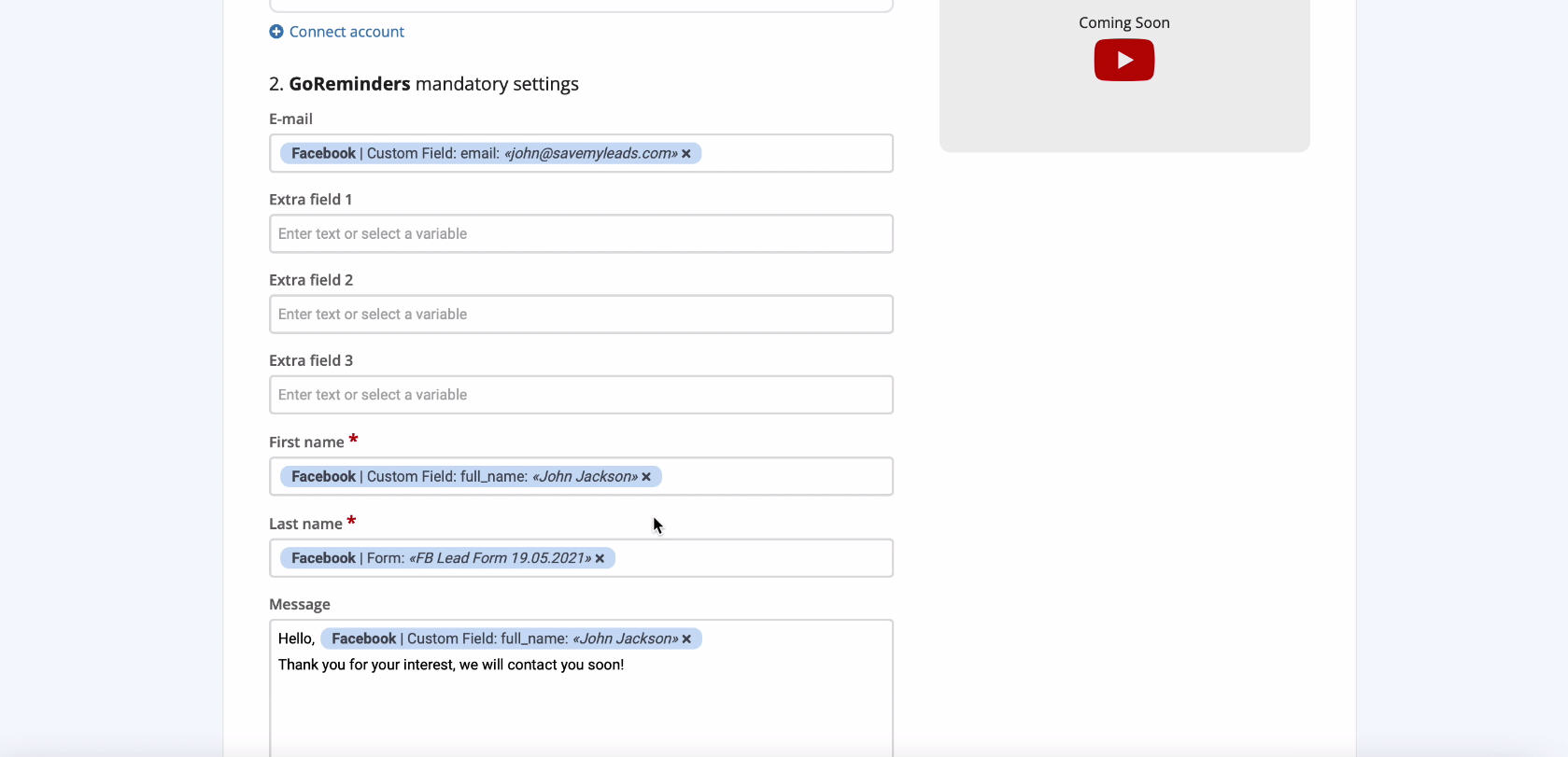 If you are satisfied with how the fields are filled in, you can leave everything unchanged: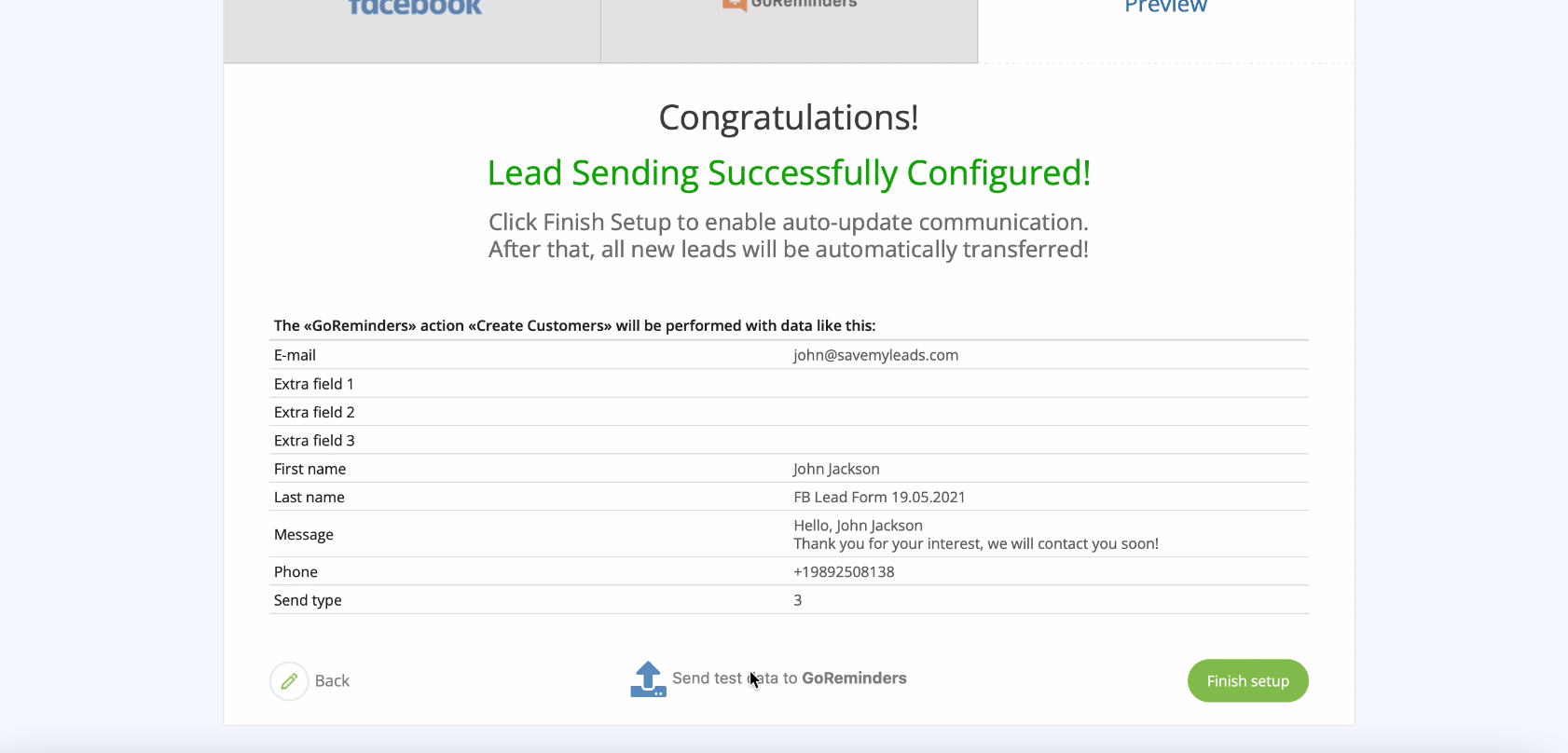 At this stage, you see an example of filling in the fields for creating a new Customer in the GoReminders service, which will be used for SMS distribution. To check if the settings are correct, click Send Test Data to GoReminders.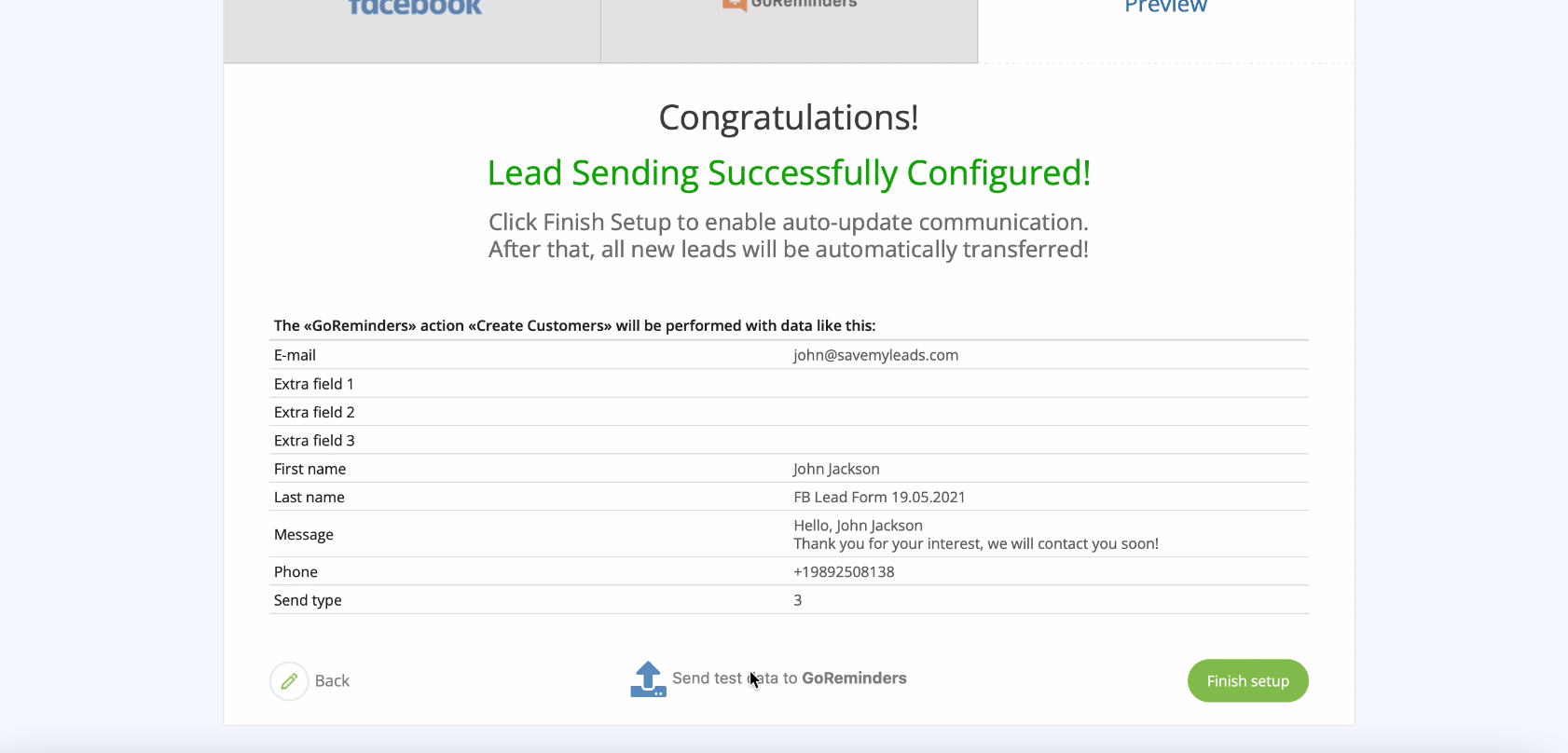 After successful submission, go to your GoReminders personal account and check the result:


Automatic data update
In order for data to be transmitted to GoReminders immediately upon receipt of each new lead from Facebook, you must enable automatic data refresh. To do this, click Finish Setup: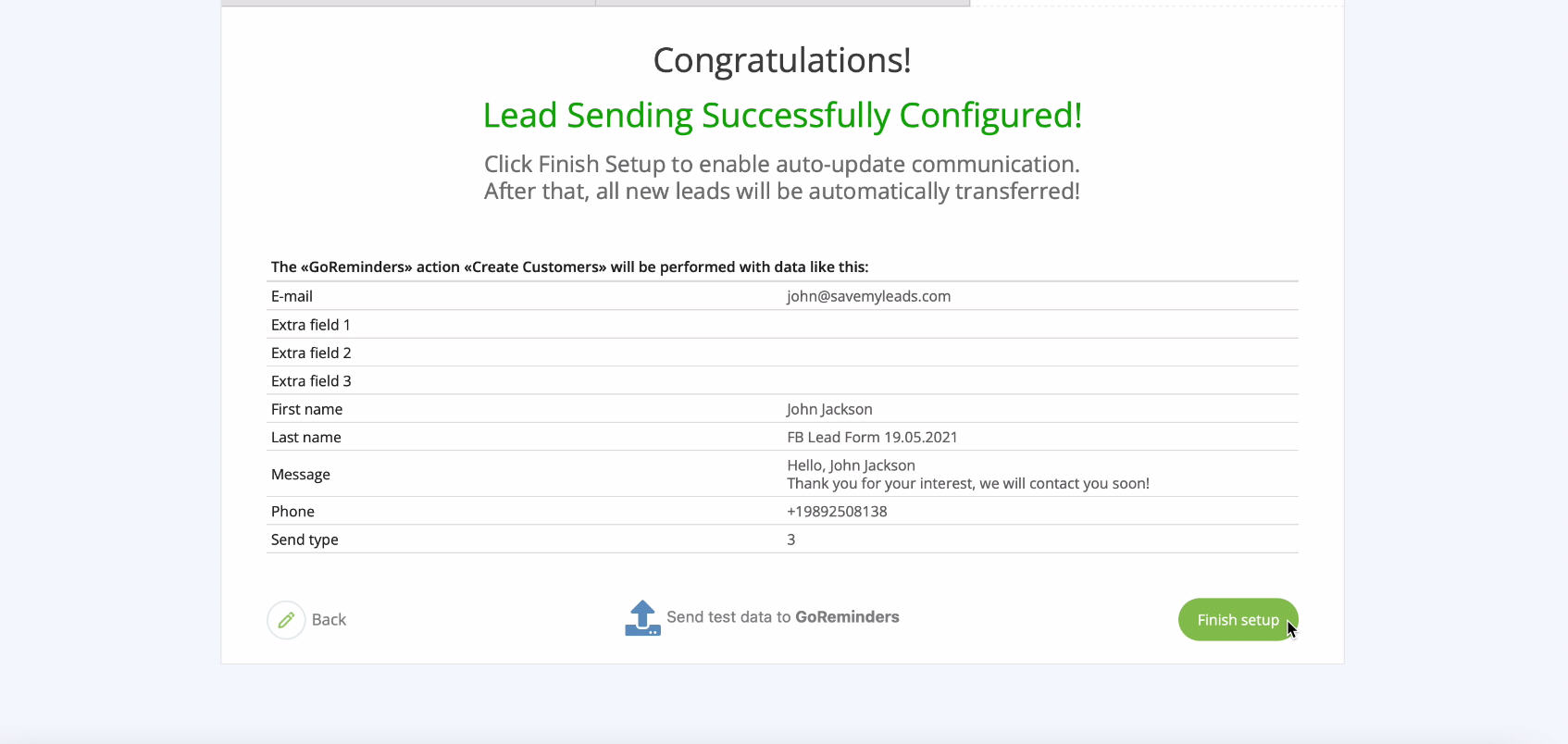 If necessary, you can change the name of the link in the settings: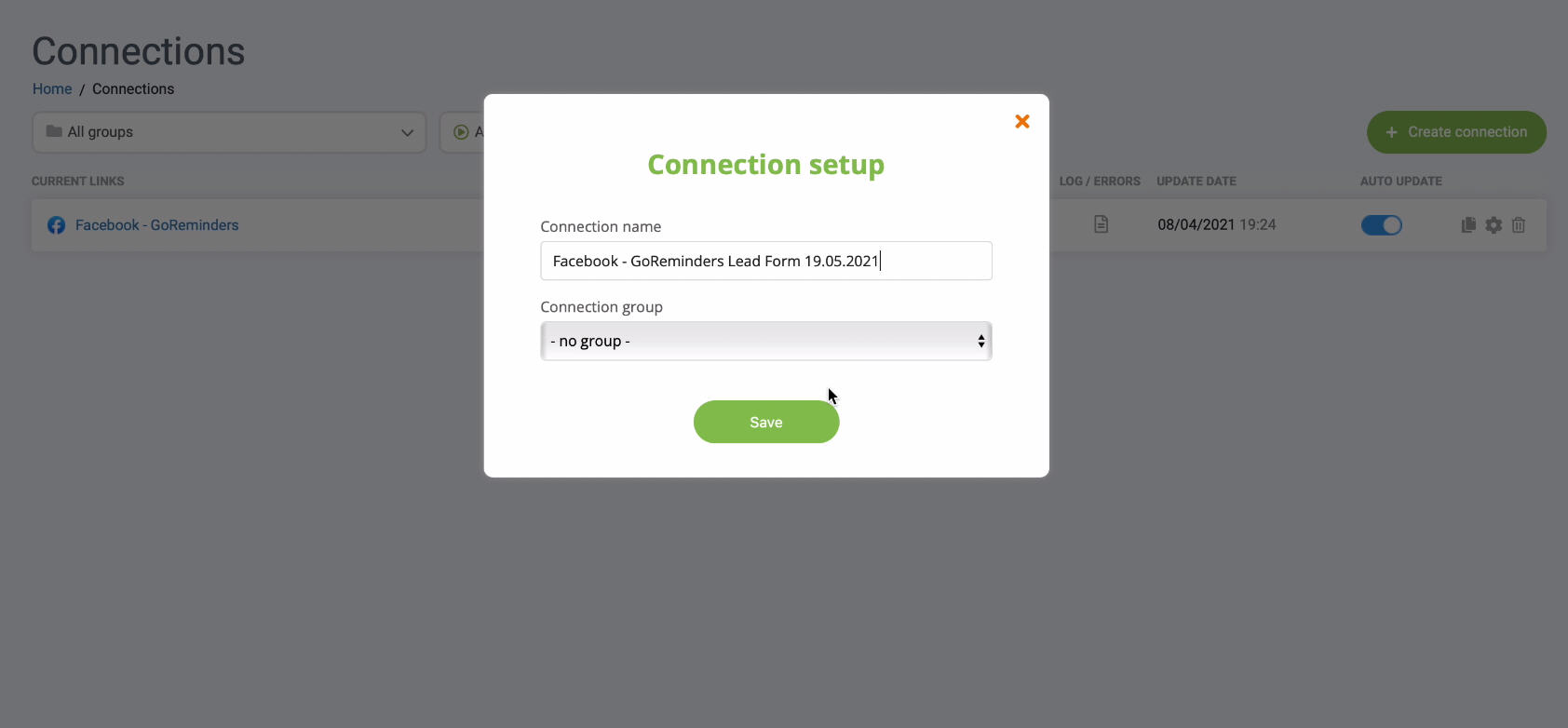 Finish the setup
Setting up Facebook and GoReminders integration using SaveMyLeads is a task that any of your employees without programming knowledge can handle. With the help of our step-by-step instructions, you can quickly and easily start transferring leads from the popular network to the service for sending messages in 5 minutes and effectively interact with them.

Connect applications without developers in 5 minutes!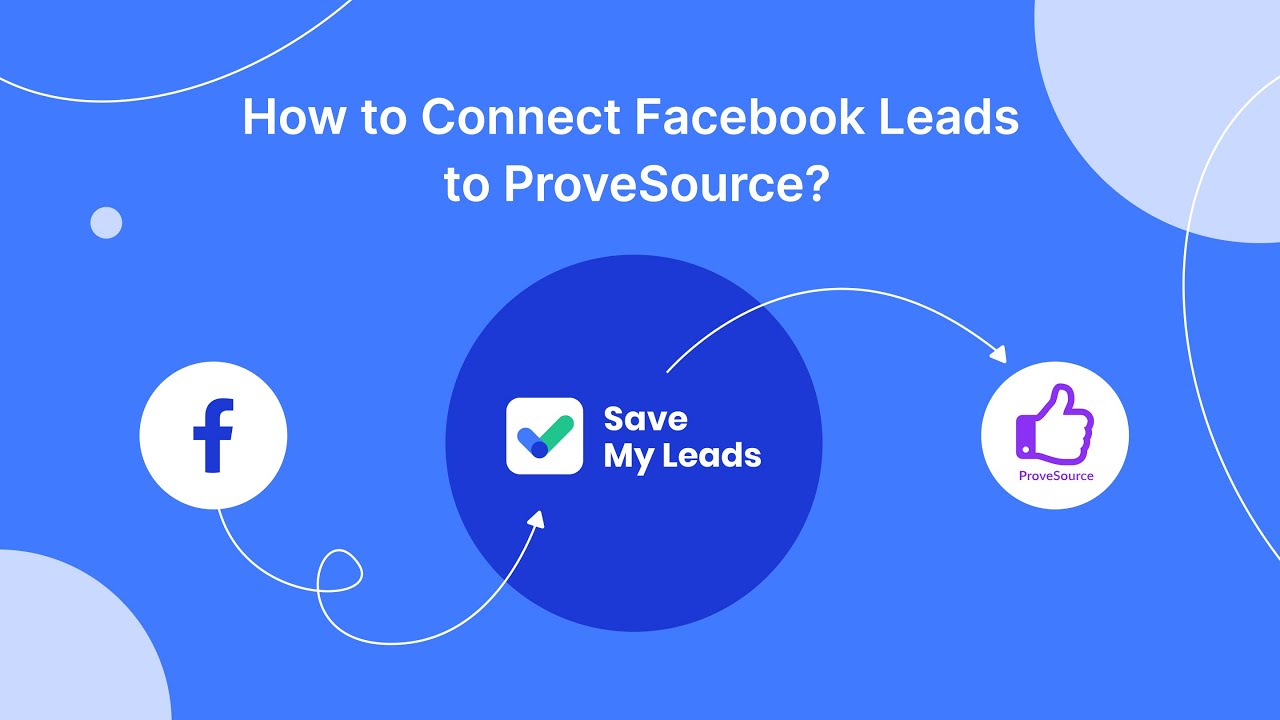 How to Connect Facebook Leads to ProveSource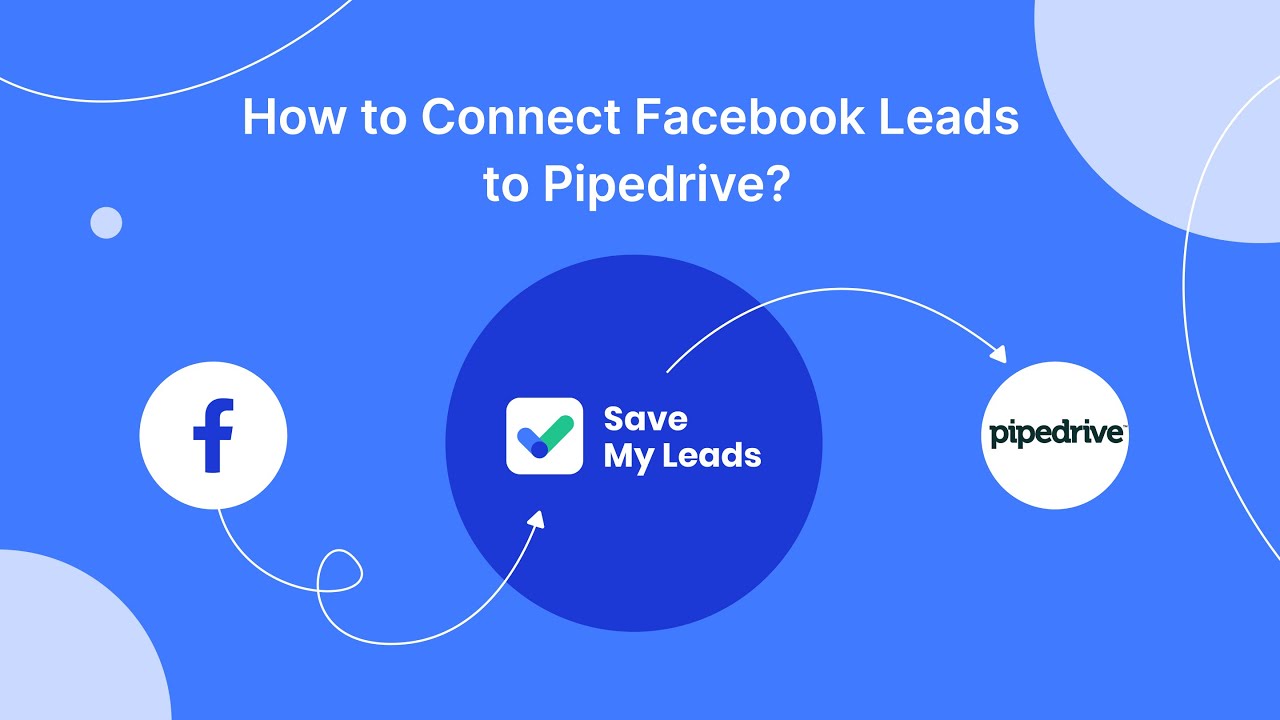 How to Connect Facebook Leads to Pipedrive (Create Deal)